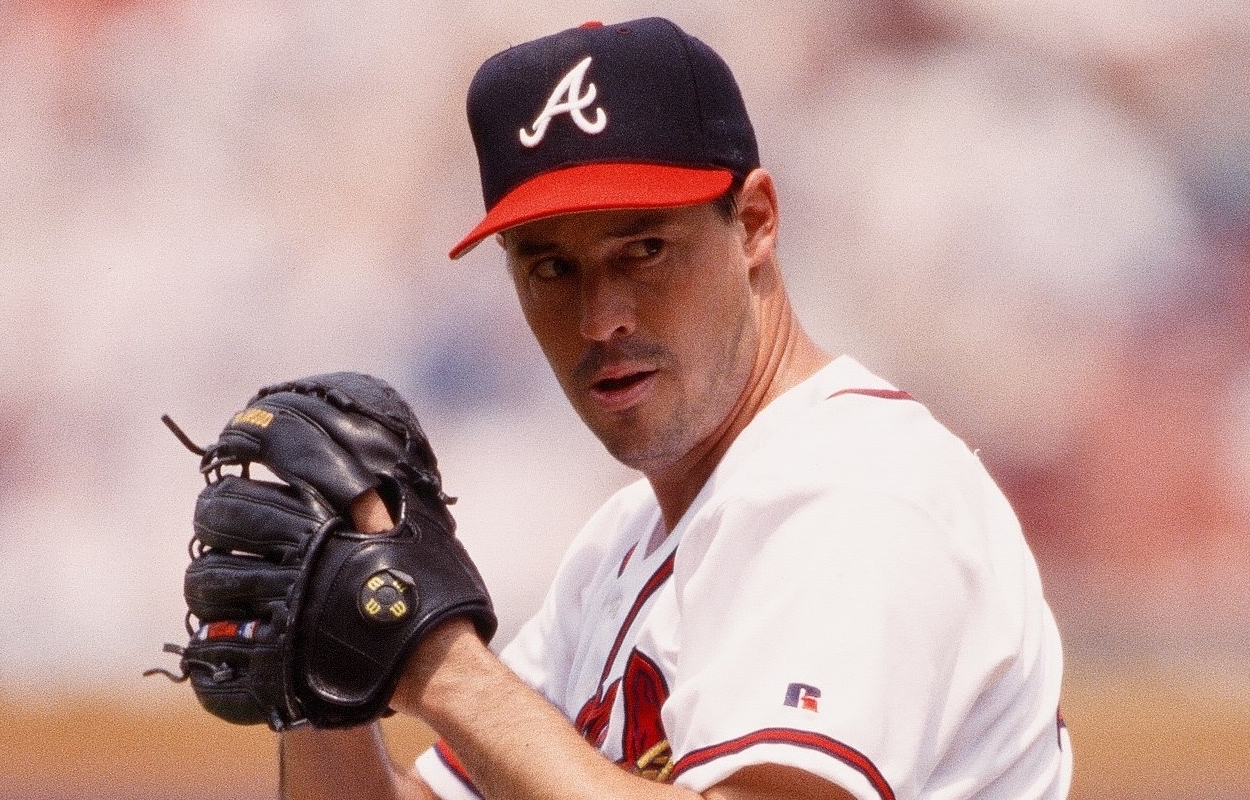 Greg Maddux Would Have Signed With the Yankees if Not for a Heart Attack and a Missing Contract
Although Chicago Cubs pitcher Greg Maddux intended to sign with the New York Yankees in 1992, a heart attack instead directed him to the Atlanta Braves.
Article Highlights:
Baseball legend Greg Maddux intended to sign with the New York Yankees in 1992
The four-time National League Cy Young Award winner says he never received a contract offer because a Yankees executive suffered a heart attack at the time
Maddux, who instead signed with the Atlanta Braves, nonetheless played a pivotal role in the Bronx Bombers' next championship 
For nearly 30 years, baseball fans have believed Greg Maddux signed with the Atlanta Braves instead of the New York Yankees in 1992 because the rising National League powerhouse offered him a better chance of winning a title.
Maddux, a four-time NL Cy Young Award winner, has contributed to that mythos over the years. However, the eight-time All-Star recently revealed the real reason why he spent over a decade hearing the Tomahawk Chop song instead of Frank Sinatra's crooning.
Greg Maddux intended to sign with the New York Yankees in 1992 before a heart attack changed things
Every contending team wanted a piece of Maddux after he went 20-11 with a 2.18 ERA for the Chicago Cubs in 1992. That group naturally included the Yankees, who reportedly offered the reigning NL Cy Young winner a five-year contract worth roughly $37 million.
As Maddux explained on the Jan. 18 episode of David Cone's Toeing the Slab podcast, the story isn't that simple. Yes, the National Baseball Hall of Fame pitcher visited the Yankees after the 1992 season, and, yes, he did intend to sign with the 22-time World Series champions.
However, Maddux revealed the organization never technically offered him a contract during his visit. 
"I've heard bits and pieces over the years, I don't know who it was, but one of the higher-ups had a heart attack — and that's why I wasn't made an offer. Gene Michael was the GM at the time, [George] Steinbrenner was out of baseball … Whoever was calling the shots then, sorry, I don't remember who it was, apparently had a heart attack, and that's why I didn't have a contract offer."

Greg Maddux
Joe Molloy served as the Yankees' managing general partner in 1992 before Steinbrenner returned from a ban in 1993. However, it is not known if Molloy had any health issues during that time.
Maddux boarded a plane without a contract and, upon landing in Chicago, called Scott Boras, his agent. Boras relayed the news that the Braves, Maddux's previous No. 1 choice, offered him a contract.
"I told Scott, 'do your Boras stuff,' and I wanna play in Atlanta," Maddux recalled. "[I hopped] on a plane and, three hours later, landed back in Vegas and had an offer from the Braves. I never officially received an offer from the Yankees."
With Maddux out of the picture, the Yankees settled on Jimmy Key
With Maddux out of the picture, the Yankees at least ensured they added two-time All-Star pitcher Jimmy Key on a four-year, $17 million contract. Yankees fans were all too familiar with Key, who went 116-81 in nine seasons with the rival Toronto Blue Jays.
The crafty left-hander lived up to expectations in New York, totaling a 38-23 record with a 3.68 ERA and two All-Star nods from 1993-96. Although he missed most of the 1995 season with a rotator cuff injury, he returned to start 30 games a year later.
Key is perhaps best remembered among Yankees fans for stepping up in the 1996 playoffs, including pitching 5.1 innings of five-hit, one-run ball in Game 6 of the World Series.
Key's opponent that night? A 30-year-old pitcher named Greg Maddux.
Maddux nonetheless played a memorable role in the Yankees' next World Series win
From 1993-96, Maddux went 70-29 with a 2.11 ERA in 124 starts with the Atlanta Braves. He won a World Series ring with the Braves in 1995 and even threw a two-hitter in Game 1 that year. 
A year later, Maddux took the mound at Yankee Stadium in Game 6 of the 1996 World Series, hoping to keep the Braves' title hopes alive. Yankees right fielder Paul O'Neill led the third inning off with a double and moved to third on second baseman Mariano Duncan's groundout. With one out, Yankees catcher Joe Girardi not only drove O'Neill in with a deep fly ball to center field, but made it all the way to third on a go-ahead triple. 
Yankees shortstop Derek Jeter and center fielder Bernie Williams added RBI singles later in the frame to give the Yankees a 3-0 lead. Key did his part, and the Yankees' bullpen never relinquished the lead.
Later that night, Braves second baseman Mark Lemke's popup settled in Yankees third baseman Charlie Hayes' glove, and Sinatra's crooning filled The House That Ruth Built. In the end, Maddux did help the Yankees end their title drought, but not in the way that anyone hoped.
Like Sportscasting on Facebook. Follow us on Twitter @sportscasting19.