Greg Olsen Admits 'It Sucks' Tom Brady Is Coming to Take His Job at FOX
Greg Olsen had a solid career as an NFL tight end. However, his run as an analyst in the No .1 booth with Kevin Burkhart for the FOX NFL broadcasts is off to a phenomenal start. Olsen has drawn rave reviews for his spot-on analysis and his accessible, comprehensive way of explaining things on the field. This kind of sports media debut would usually set an analyst up for a 20- to 30-year run in the booth, ala Troy Aikman, Cris Collinsworth, or Tony Romo. For Olsen, though, the track to John Madden land isn't that cut and dry. That's because Tom Brady and his $375 million FOX contract could be coming to take Olsen's job, and as the up-and-coming color man says, that "sucks."
Greg Olsen reveals he's not thrilled about possibly losing his spot to Tom Brady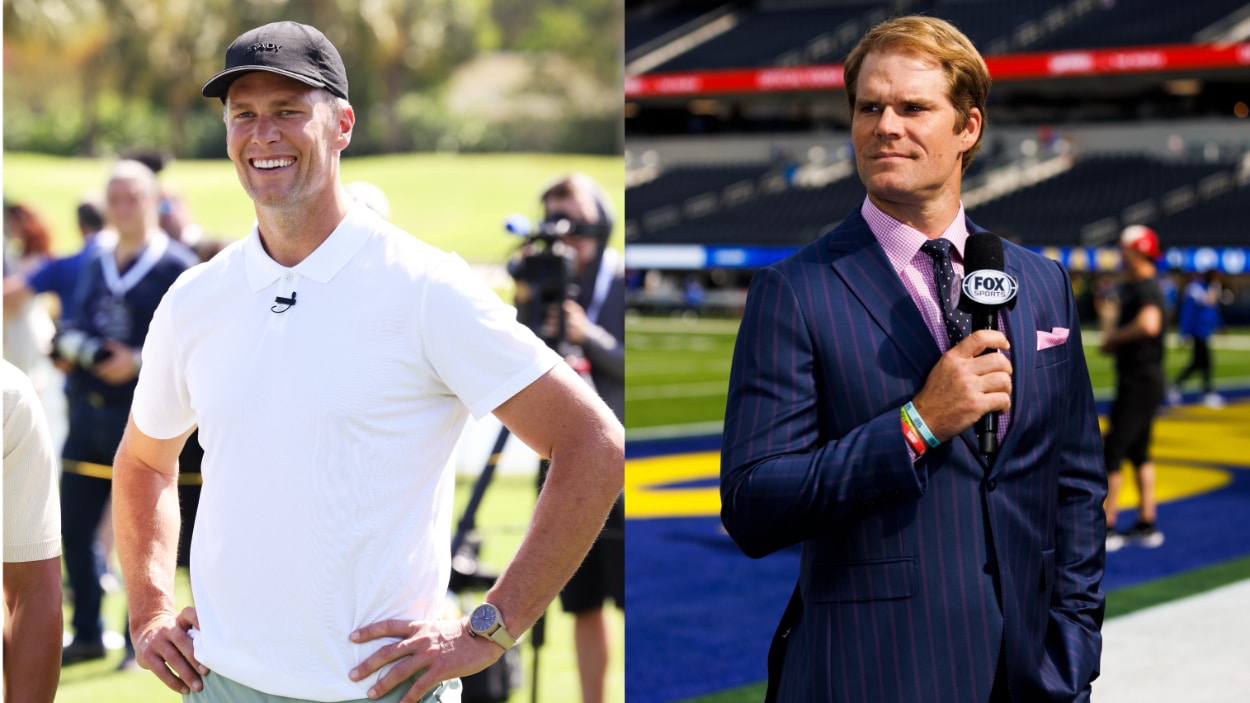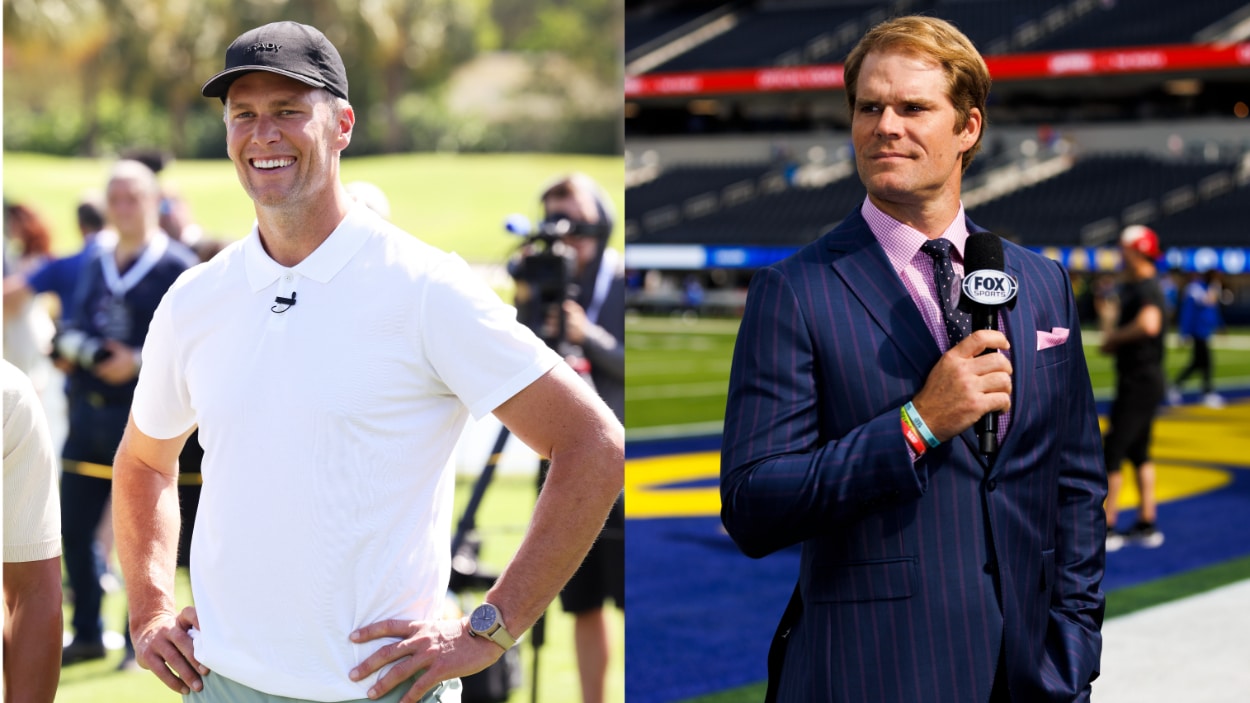 When Tom Brady retired (briefly) last offseason, FOX gave the Greatest Quarterback of All Time a 10-year, $375 million contract to join the network's NFL team. Brady ultimately went back to play another season (or 10), but the contract remained in place for whenever the seven-time Super Bowl champ decides to walk away.
While the contract doesn't specify what Brady's role at FOX will be, much of the speculation is that he will be in the No. 1 booth as the analyst, as those are positions that usually come with that type of paycheck.
Greg Olsen heard the speculation and knew the possibility that he was a one-and-done analyst when he took the job this offseason after Joe Buck and Troy Aikman defected to ESPN. He took it anyway and knocked it out of the park this season.
Now Olsen admits he's not in the greatest situation but also feels good about his run — if it is over — because he gave it all he had.
"We all know the reality. I know what I signed up for this year. My goal was to try and do the best job that I could. Give people a fun listen. Give people maybe a little bit of a different perspective and insight into the game," Olsen told Waddle & Silvy on ESPN Radio 1000 Chicago. "And, listen, if Brady ends up retiring and coming and decides — and that's how everything unfolds, it sucks, but at the end of the day, I'm a big boy. I know what I signed up for, and I took a chance on myself, rolled the dice."
For now, Olsen is concentrating on calling the San Francisco 49ers at Philadelphia Eagles NFC Championship Game on Sunday and then Super Bowl 57 after that. He also said he hopes Brady someday joins the team (albeit not for his job) and that he would even "give him some cap room" to make the deal happen.