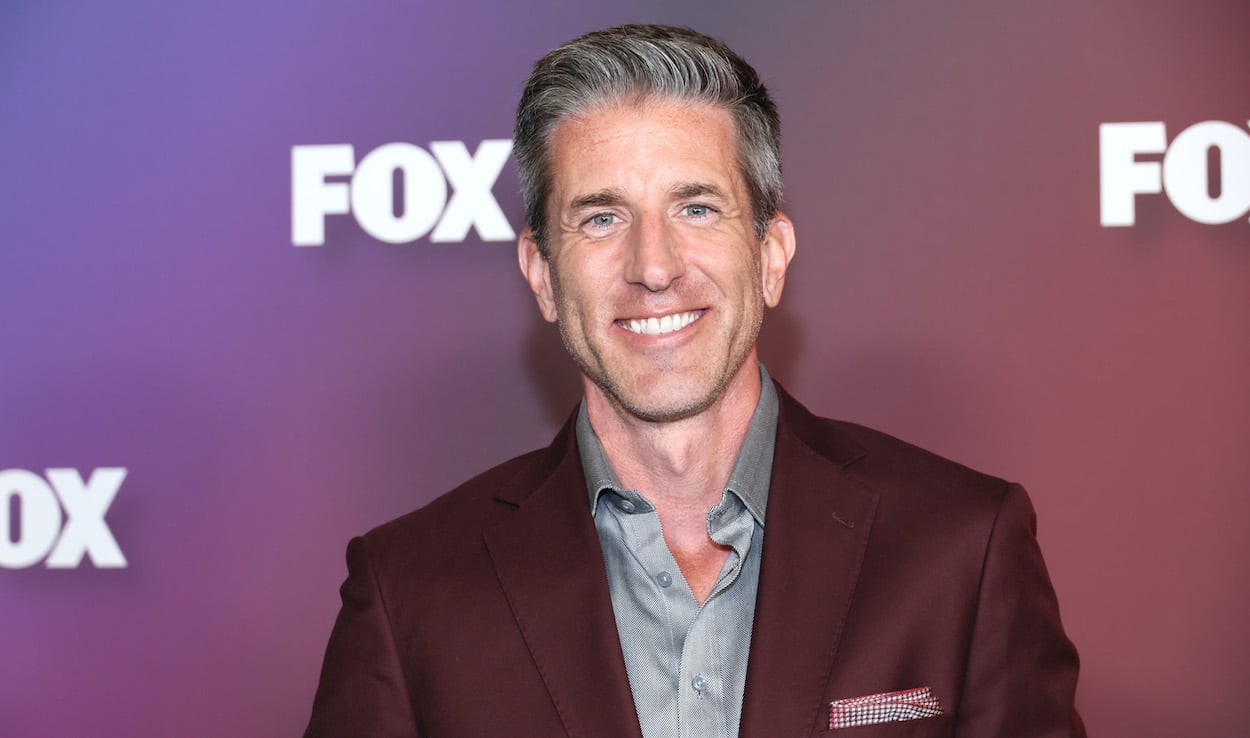 Kevin Burkhardt Went From Used Car Salesman to Replacing Joe Buck as Fox's Lead NFL Voice
FOX NFL announcer Kevin Burkhardt has been a capable sportscaster for years, but his career wasn't always this glamorous.
In the 2022 NFL offseason, there was a major shakeup in the sports media landscape. As the new TV rights deal kicked in, NFL announce teams moved networks, starting with Joe Buck and Troy Aikman leaving their longtime home at FOX in favor of a big ESPN deal. To replace Buck and Aikman, FOX turned to Kevin Burkhardt as the lead play-by-play announcer and former NFL tight end Greg Olsen as the color commentator for their No. 1 games in the 2022 season.
Burkhardt has been a capable sportscaster for years, but his career wasn't always as glamorous as his current position. Here's how Burkhardt ended up in one of the most coveted positions in sports and how it all started with his humble car dealership beginnings. 
Joe Buck's exit from FOX was the first domino to fall
Joe Buck leaving FOX was the move that opened up the slot for Kevin Burkhardt. As Sports Illustrated reported in 2022, Troy Aikman's contract was up at the end of the 2021 NFL season, while Buck still had one more year left on his deal.
Aikman spoke with both Amazon and ESPN about moving to their coverage and eventually settled on ESPN. 
Wanting to stay alongside his broadcast partner of over 20 years, ESPN and Fox and worked out a deal that allowed Buck to get out of his contract a year early.
This put one of the sport's best announcing partnerships on the iconic Monday Night Football broadcast.
The shakeup continued as Al Michaels moved from NBC to Amazon Prime Video, joining Kirk Herbstreit to call Thursday Night Football. And Mike Tirico stepped into the Sunday night broadcast booth alongside Cris Collinsworth.
The only team/network pairing that stayed intact in 2022 was CBS with Jim Nantz and Tony Romo.
That left FOX without an established No. 1 team in the booth. The network decided to elevate No. 2 play-by-play man Kevin Burkhardt to the No. 1 slot.
As for his color man, FOX signed a deal with legendary quarterback Tom Brady to take the role. However, he decided to return to the NFL for the 2022 season, so FOX kept Burkhardt with his partner from the previous season, former Chicago Bears, Carolina Panthers, and Seattle Seahawks tight end Greg Olsen.
Kevin Burkhardt brings a lot of sports broadcasting experience to his role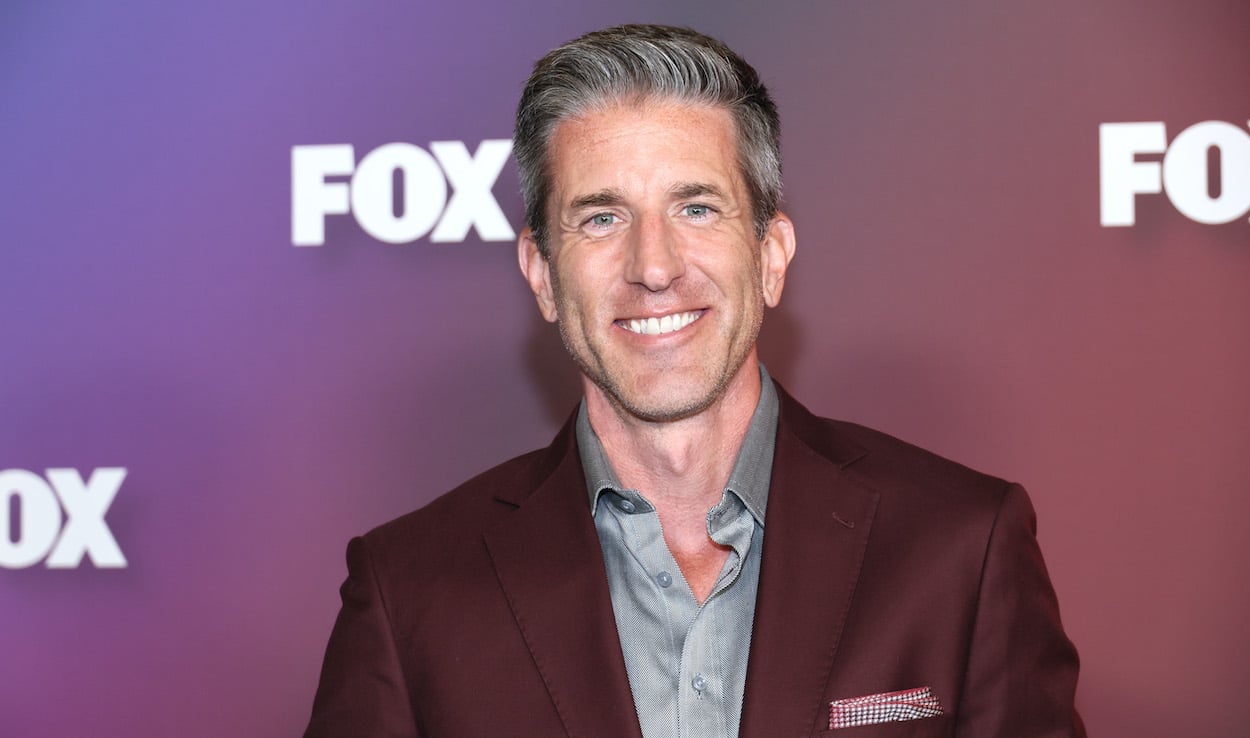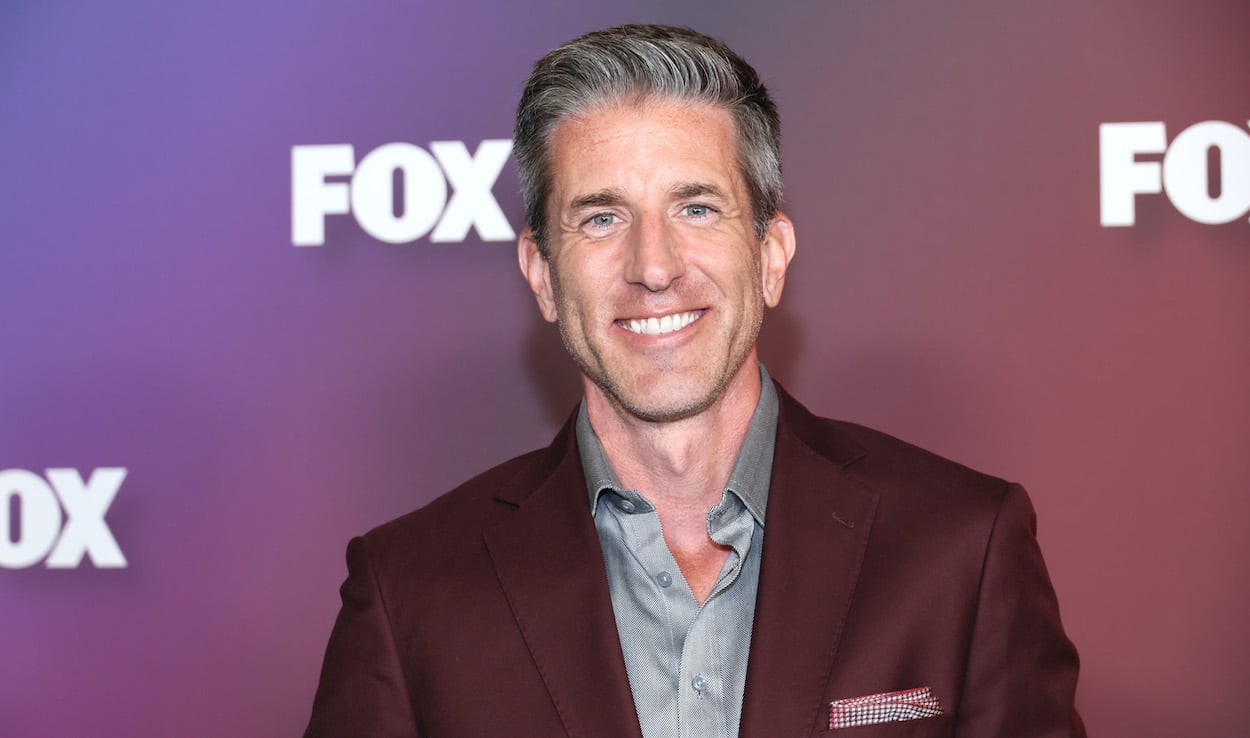 Today, Burkhardt is one of Fox's most talented broadcasters, working across multiple sports.
According to the New York Post, however, his career wasn't always this successful. Twenty years ago, Burkhardt was a used car salesman attempting to break into the world of sportscasting. 
The New Jersey native graduated from William Patterson University in 1997 and became a minor-league baseball announcer for four seasons.
Burkhardt eventually made his way to New York talk radio station WCBS as a part-time update reader in 2004, but he still had to work at a Chevrolet dealership in Pine Belt, New Jersey selling cars to pay the bills. His boss at the time, Mike Trebino, allowed Burkhardt to have flexible hours working the dealership floor to continue to chase his sportscasting dream.
The announcer sold cars for seven months before WCBS brought him on full-time, and Burkhardt's career in sports media truly started.
In 2007, he became the New York Mets sideline reporter, and in 2013, FOX brought him on to join their baseball coverage.
At FOX, Burkhardt quickly rose up the ranks, eventually becoming the No. 2 play-by-play guy for Fox's NFL coverage alongside the excellent Greg Olsen on color. He also hosted Fox's postseason and MLB's World Series coverage.
After a season as the network's top NFL announcing duo, Burkhardt and Olsen have drawn near-universal praise. They also did a fabulous job on the call for Super Bowl 57. However, the specter of Tom Brady still looms over Burkhardt and Olsen.
Who will Burkhardt's partner be in 2024?
Despite making the playoff by winning the abysmal NFC South in 2022, Tom Brady has a disappointing final season in the NFL and (seemingly) officially called it quits in early 2023.
A year prior, Brady signed a 10-year, $375 million deal with FOX for his future services, which seems to include becoming the No. 1 color analyst on the network's NFL broadcast.
In the 2023 NFL offseason, Brady announced that he will take a gap year and not start his FOX obligations until 2024. That gives NFL fans at least one more season of Kevin Burkhardt and Greg Olsen calling the biggest games on their network.
While Brady is a much bigger name than Olsen, it will be tough for the GOAT QB to (at least initially) be a better analyst than the former TE.
Olsen has been excellent next to Burkhardt on the NFL broadcasts. He is, by far, the most recently retired player among the top NFL color analysts, Troy Aikman, Cris Collinsworth, Kirk Herbstreit, and Tony Romo. This gives him perspective, insight, and knowledge that these others simply don't have.
His way of breaking down complex football topics and making them accessible to the average fan is also top-notch. There's no guarantee that Brady will be able to do the same.
Despite his clear talent, though, the name Tom Brady simply carries too much weight in the football world for FOX to resist, so the QB will likely be next to Kevin Burkhardt in 2024. Whether Olsen stays as a member of a three-person booth remains to be seen.
For now, though, fans have the 2023 NFL season to enjoy the stellar Burkhardt and Olsen pairing.