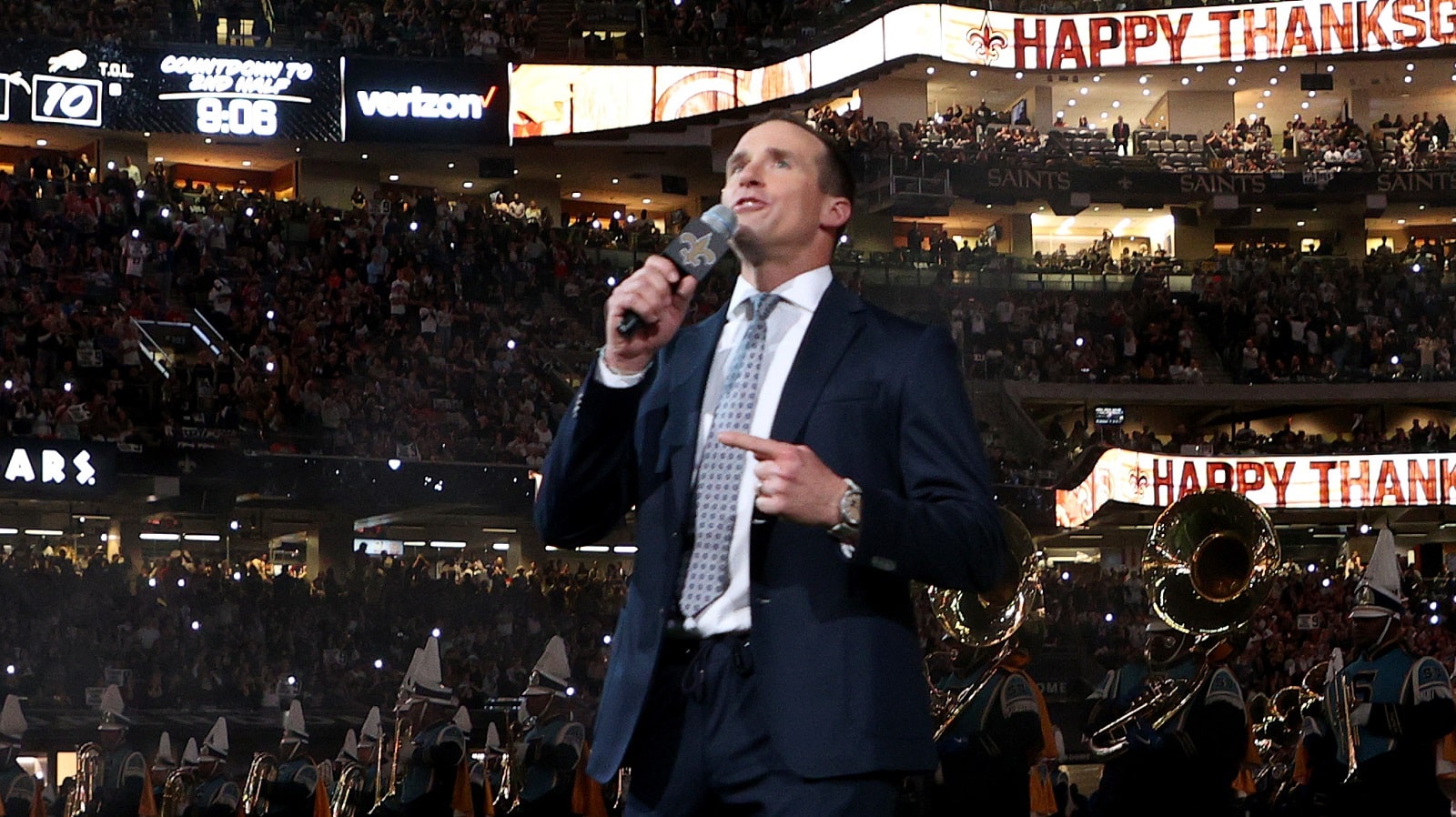 Drew Brees Has Slid off the NBC 2-Deep and Into Unemployment
Drew Brees is out as an NFL announcer at NBC after just one season. There aren't a lot of obvious options.
Playing football was easier than talking about it for Drew Brees. Consequently, the future Pro Football Hall of Fame quarterback is done at NBC after just one season on the air.
Worse still, there are few short-term options for him, and long-term alternatives are even less promising unless he's OK with the broadcasting equivalent of wearing headsets and holding clipboards like No. 2 quarterbacks do on Sunday afternoon sidelines.
Drew Brees never found a steady role at NBC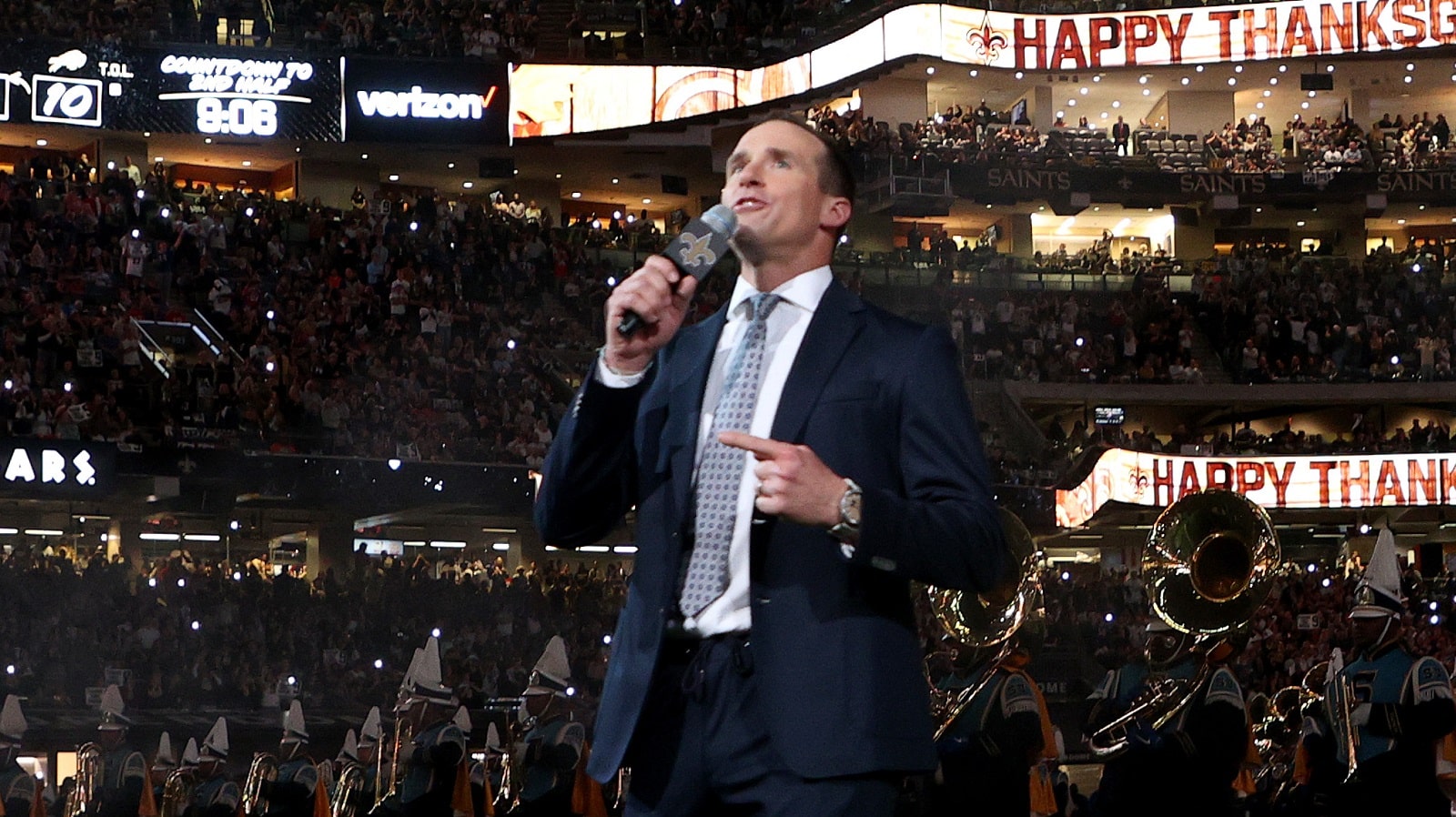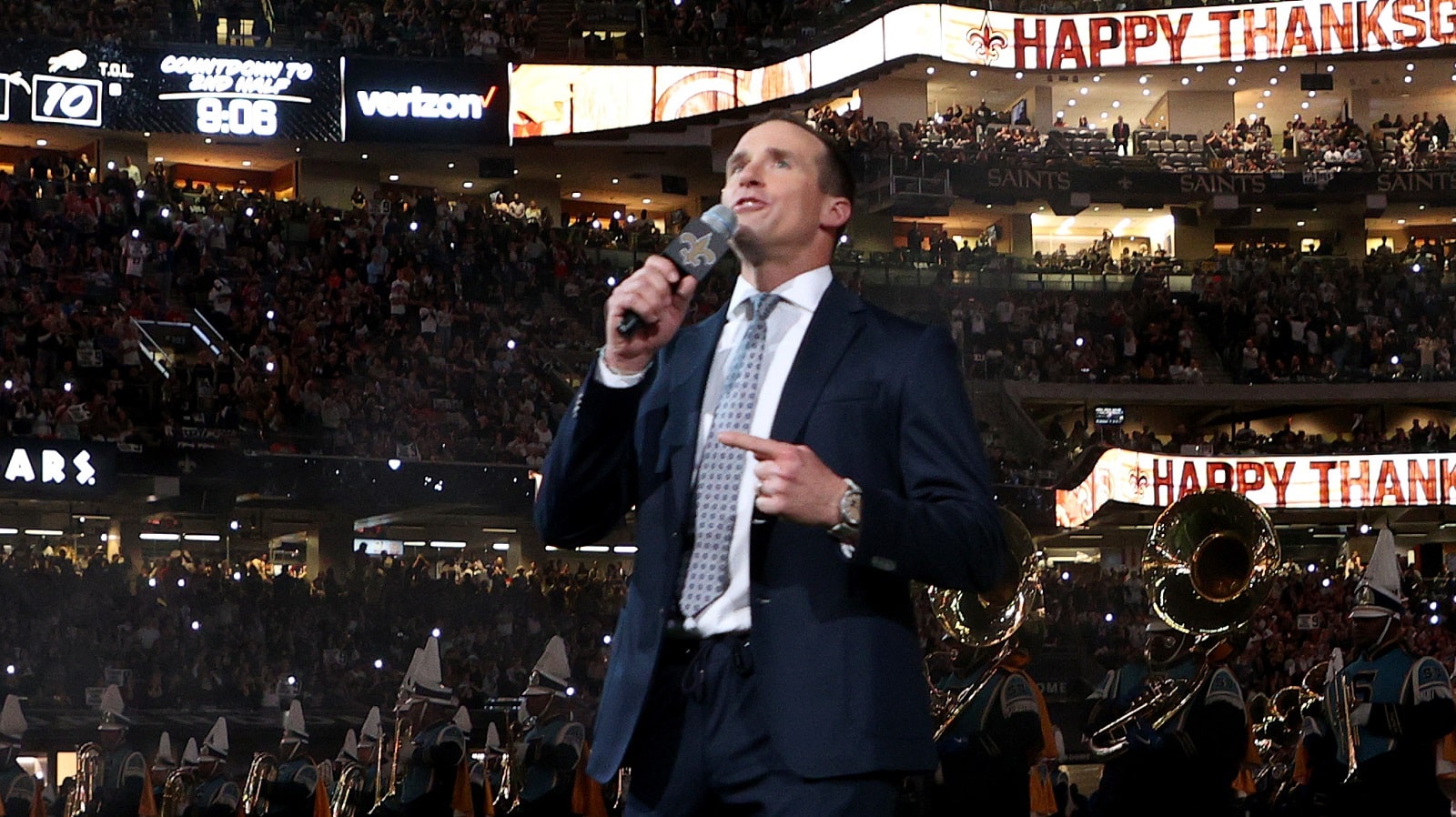 Drew Brees waited a bit after the Chargers drafted him, but one season of handling mundane duties gave way to 19 years as one of the most accomplished quarterbacks of the NFL's pass-happy era. He threw for 80,358 yards and 571 touchdowns in the regular season and earned his Super Bowl ring with the New Orleans Saints after the 2009 season. In short, he has a Hall of Fame induction in his future.
But that rookie season with the Chargers in 2001, during which Brees sat behind Doug Flutie, was nothing like the first year in broadcasting. Brees was NBC's four-star recruit following his retirement announcement, but the network didn't have a set place for him.
Brees preferred game analysis to studio work. However, NBC typically only airs one weekly NFL game, with Cris Collinsworth as the analyst. The Notre Dame home schedule is its college franchise and offered the former Purdue star some opportunities, but Saturday night audiences don't approach NFL viewership on Sundays.
That left Brees with mostly studio work on Sundays on Football Night in America with Maria Taylor, another NBC newcomer, and a parade of analysts sharing airtime. Brees didn't distinguish himself there, with New York Post sports media reporter Andrew Marchand writing that NBC executives "soured on Brees' potential."
Drew Brees will find this to be a bad time searching for broadcast work
ESPN is set with its Monday Night Football booth after luring Joe Buck and Troy Aikman from Fox Sports. So, the cable network isn't an option as Drew Brees looks for a landing spot.
Fox has promoted Kevin Burkhardt to the role of No. 1 play-by-play announcer but hasn't formalized keeping Greg Olsen with him. However, Olsen's performance in his first season was strong enough to merit keeping him alongside Burkhardt even though there had been chatter that Brees merited consideration.
Even if Brees landed at Fox, a new star is coming in a year or two. Tampa Bay Buccaneers QB Tom Brady, another future Hall of Famer, has reached an agreement with Fox on an outlandish deal to broadcast games the next time he retires.
If Brees, 43, moves to Fox to do the second-best Sunday NFL game this fall alongside Joe Davis or Adam Amin, not a bad gig but paying far less, he would slide down another notch once Brady arrives. Broadcasting to perhaps 5% of the country each week sounds like a waste of time for someone with time to spend some of the $269 million in salary Brees made as a player.
The top of the CBS depth chart is set, too. At best, maybe there's an Amazon deal in Brees' future.
He was doomed in part by Tony Romo's natural ability
The reviews for Drew Brees on the few games he covered as an analyst weren't kind. Awful Announcing termed his appearance on the playoff game between the Cincinnati Bengals and Las Vegas Raiders "disastrous." The website cited other reviews calling Brees "beyond vanilla" and "not ready for the playoff stage."
It may have been overly harsh, and some of the blame may lie with expectations created by Tony Romo, another former quarterback. Romo became an almost instant hit with viewers and critics. It was unfair to expect Brees to achieve similar quick stardom. Unfortunately, athletes-turned-analysts are a dime a dozen and easily replaceable when network executives decide it's necessary.
Like Sportscasting on Facebook. Follow us on Twitter @sportscasting19 and subscribe to our YouTube channel.