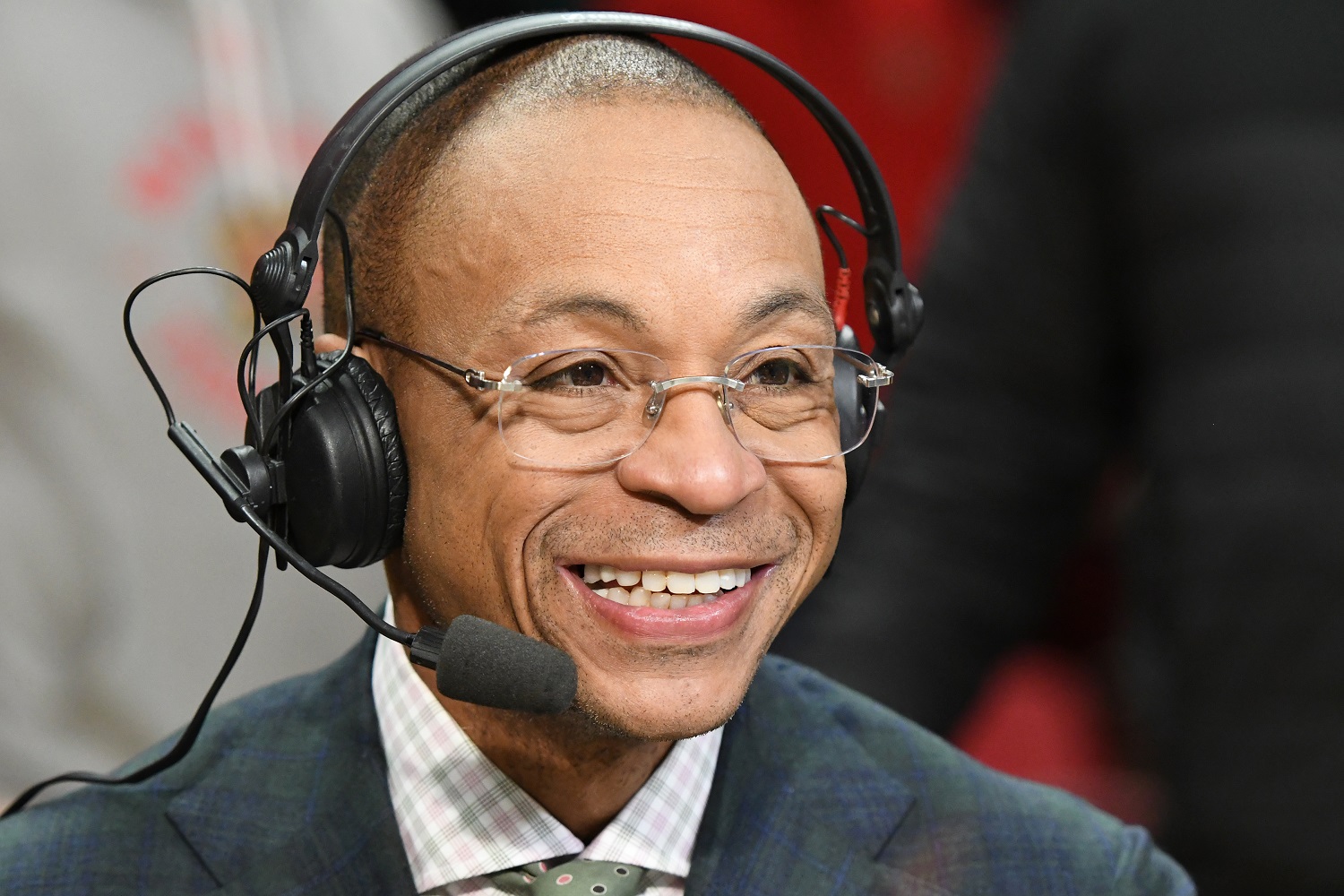 Gus Johnson Hasn't Made the Same Announcing Mistake in Nearly 25 Years
Gus Johnson says he had a horrendous hangover while trying to call a college basketball game between Arizona and Coppin State in 1997.
If there's anything you can count on from Gus Johnson, it's that he's going to bring the enthusiasm and the volume to any game he's broadcasting for Fox Sports. The sports media landscape is full of big personalities, but few match Johnson's intensity for two hours of a college basketball game.
There's been a time or two – and maybe just two – when Johnson has made a conscious effort to turn it down a notch. One such instance was because of the drama of the moment. The other was an entire game, for which he faults longtime broadcast partner Bill Raftery.
College baseball was Gus Johnson's ticket to broadcasting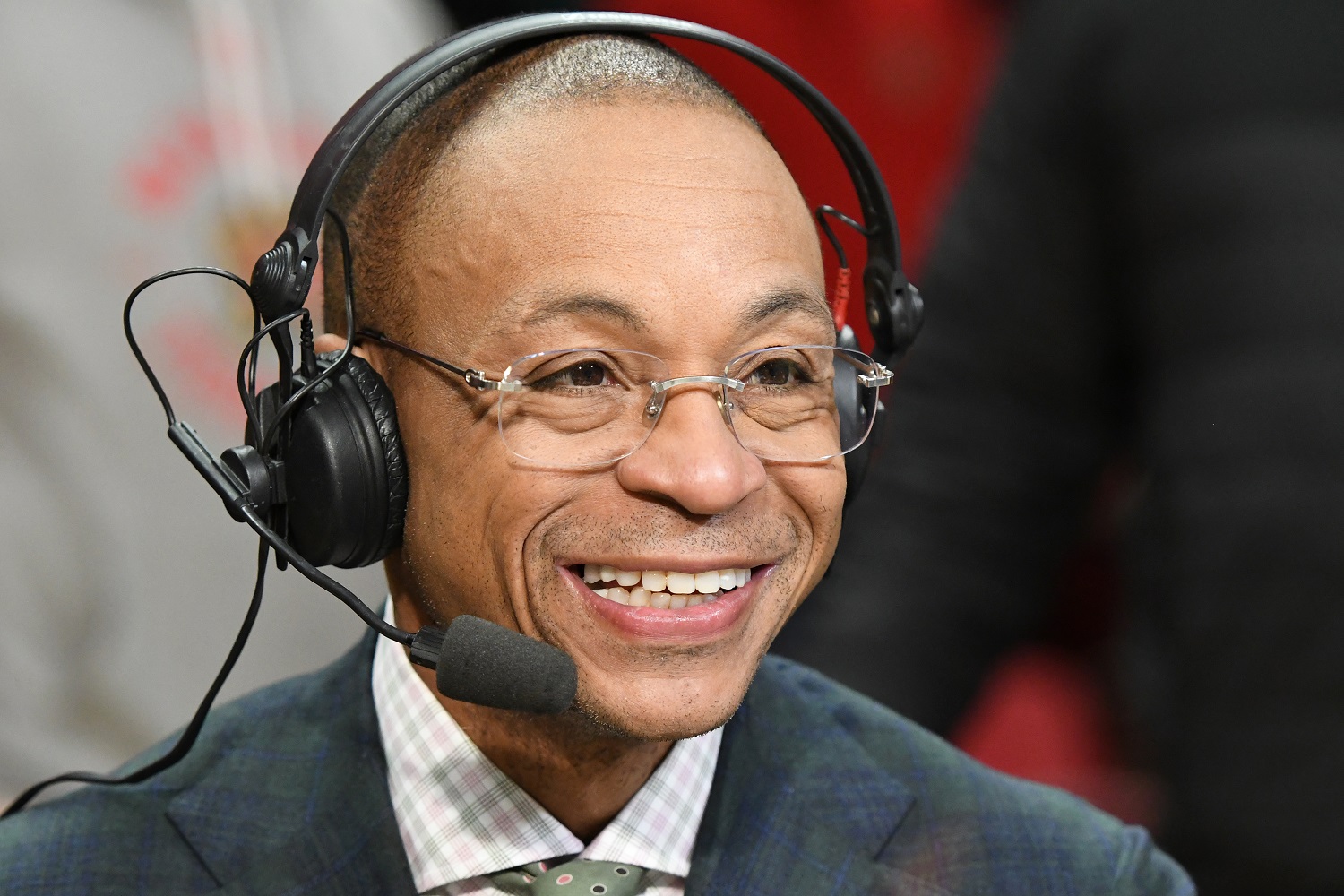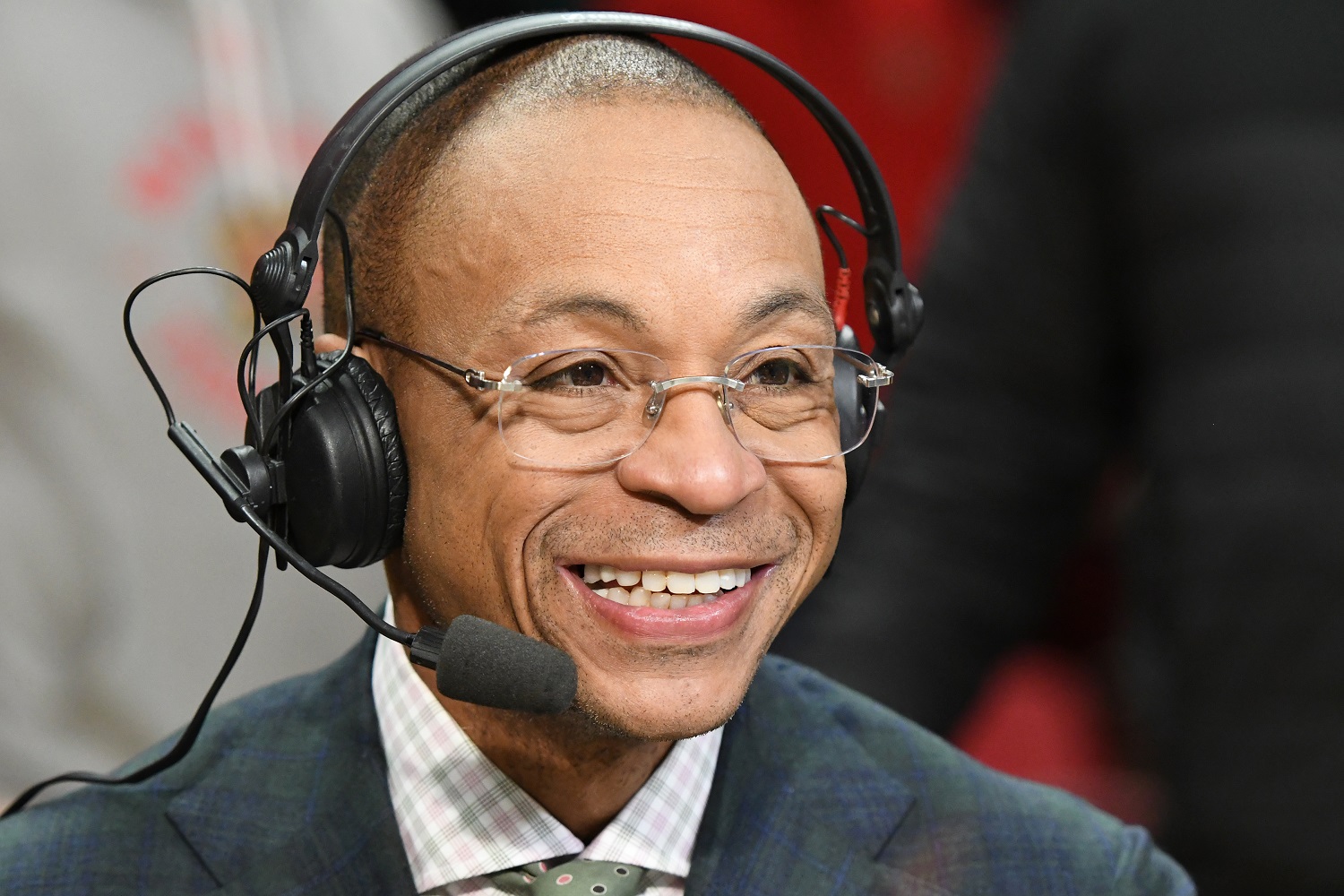 Gus Johnson is the voice of college basketball and football on Fox Sports, but college baseball was his ticket to Howard University. He graduated in 1990 with a degree in political science, but the Detroit native used his time there playing baseball and learning the radio business. Upon graduating, he landed a string of TV jobs in southern states before becoming a weekend anchor in Washington, D.C.
Johnson's first network job came at CBS, where he was a basketball play-by-play announcer, including NCAA Tournament action from 1996-2011. He worked simultaneously for MSG Network as the radio voice for New York Knicks games.
Johnson left CBS in 2011 when the sides could not agree on a new contract. But he landed at Fox Sports immediately afterward, leading to a reunion on basketball games with Bill Raftery.
Johnson also picked up assignments covering college football, where the telecasts can stretch out to close to four hours. Johnson brought his trademark calls, but also showed the ability to pace himself.
When the 2015 Stanford-Notre Dame game on Thanksgiving weekend ended with a game-winning field goal by the Cardinal, Johnson went silent as the celebration over the 38-36 victory erupted.
"People weren't expecting that, and it was funny reading Twitter," producer Chuck McDonald told sbnation.com. "There were a lot of people like, 'What the heck was that? Where was the crazy call?' He and I talked about it, and he told me, 'What was I going to say that was better than that?'"
He has a great chemistry and relationship with Bill Raftery
Longtime CBS color commentator Bill Raftery, now 77, reunited with Gus Johnson, 53, on Big East games at Fox Sports in 2013. The two have become one of the better-known broadcasting partnerships in sports.
"He's like a second father to me. Straight up. I love him," Johnson said in the sbnation interview. "When I'm with him, it feels like I'm with my dad. I'm protected. He's not going to let anything happen to me."
Johnson's not kidding when he says that. He shared a story about losing his wallet once and asking Raftery to borrow some money. According to Johnson, Raftery reached into his pocket and pulled out $500. He handed it all over to his TV partner.
"He had it on him," Johnson said with a laugh, "just like an old man!"
Gus Johnson hasn't made the same announcing mistake in nearly 25 years
Gus Johnson and Bill Raftery work well together courtside during games, and they occasionally stumble into mischief away from it. Appearing on Green Light with Chris Long, Johnson admitted to having a colossal hangover while working a basketball game between Arizona and Coppin State in December 1997.
Johnson, Raftery, and Arizona coach Lute Olson met for dinner and drinks the night before the game. Johnson says Raftery brought out port wine as the three continued trading stories well into the night. Johnson said he started feeling the effects when he got back to the hotel.
"I pass out. I wake up. Drink my coffee," Johnson said, according to Larry Brown Sports. "I get to the game and I say, 'Welcome to Tuscon!' In my mind, I'm like, 'You are not in Tucson right now, you are on Pluto. So, be cool and let (Raftery) talk.'"
As Johnson categorizes that episode as his worst hangover, it sounds like he hasn't made the same mistake since.
Like Sportscasting on Facebook. Follow us on Twitter @sportscasting19.