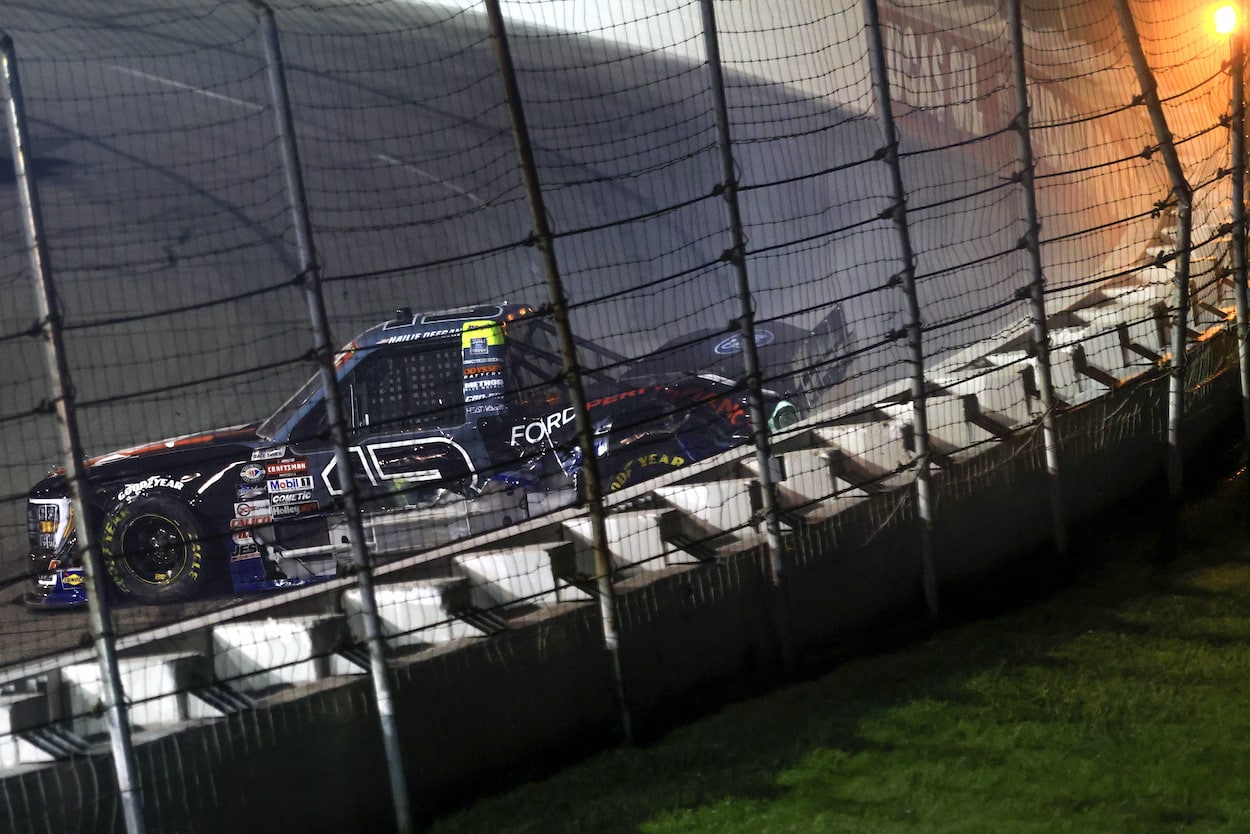 Hailie Deegan Admits She's Recently Been Lacking Confidence and Questioning Her Future
Hailie Deegan candidly admits she's lacked confidence recently, which includes questioning her own ability and her racing future.
Coming into the 2023 NASCAR Truck Series season, Hailie Deegan and her loyal fan base had higher expectations than what she had achieved in her first two years. Moving to ThorSport Racing, a team known for winning races and championships, will do that. 
This year things haven't gone as expected. The 22-year-old has managed a single top-10 finish through the first 17 races. As you might expect, the driver's confidence has taken a hit. How do we know this? She admitted as much during a recent interview with Kenny Wallace and said that's even included questioning her racing future. 
Hailie Deegan has struggled in 2023
Hailie Deegan struggled at the start of the 2023 Truck Series campaign with a pair of DNFs at Daytona and Las Vegas. However, she rebounded over the next three races with finishes of 16th or better, including a season-best result at Texas, where she finished sixth.
Over the course of the next five races, she remained consistent, recording consecutive top-20 results. Unfortunately, that consistency vanished, and so did the results. 
She hit the worst four-race stretch of her career at the halfway point of the season, with finishes of 26th or worse, including a 33rd at Gateway. Since a 26th-place result at Mid-Ohio, Deegan somewhat stopped the bleeding with a pair of top 15s at Pocono and Richmond. She finished 31st in her most-recent race at Indianapolis Raceway Park last weekend.   
Deegan talks about lacking confidence and questioning her future
Last week after finishing second at Eldora in SRX, which tied her career-best finish in the series, Deegan got candid in her post-race interview and talked about lacking confidence recently. This week the Truck Series two-time most popular driver visited with Kenny Wallace on his YouTube channel in "The Kenny Conversation" and dove more in-depth on her struggles and admitted it's even resulted in her questioning her racing future. 
"So it's funny actually, about two to three weeks ago, like I always felt like I was going downward, and I'll be honest about it. Like I felt like I was going in a downward spiral," Deegan admitted. "Obviously, when you aren't doing good at racing, or at least having those results, it don't matter if you're running 10th and you get wrecked, people look at that number. They go on Racing Reference, and they look up, 'Oh, she finished 36th.' 
"Well, yes, because I was running eighth, then I got junked, but yeah. And so people look a lot at that end number and don't see how it went throughout the race. And I think with that, though, it becomes like, 'OK, what if sponsors are getting unhappy? What if whoever — the team's not believing in me?' Whatever it is. I feel like and those are things like — my team believes in me and I'm super thankful for that. I have a really good crew of guys behind me. But like, obviously, it makes it tougher to get new sponsors if I do want to move up to Xfinity, which I do.
"It makes it hard to find sponsors when those results aren't there, plain and simple, because people look at that end result number and they don't see if you are getting better or not, whatever it is. But with that, I just felt like I was spiraling and my confidence was completely gone, start questioning myself of like, 'Man, can I really do this? Like do I have it in me to go to that next level? Do I have that? Do I have the ability to?'" 
What does her future hold?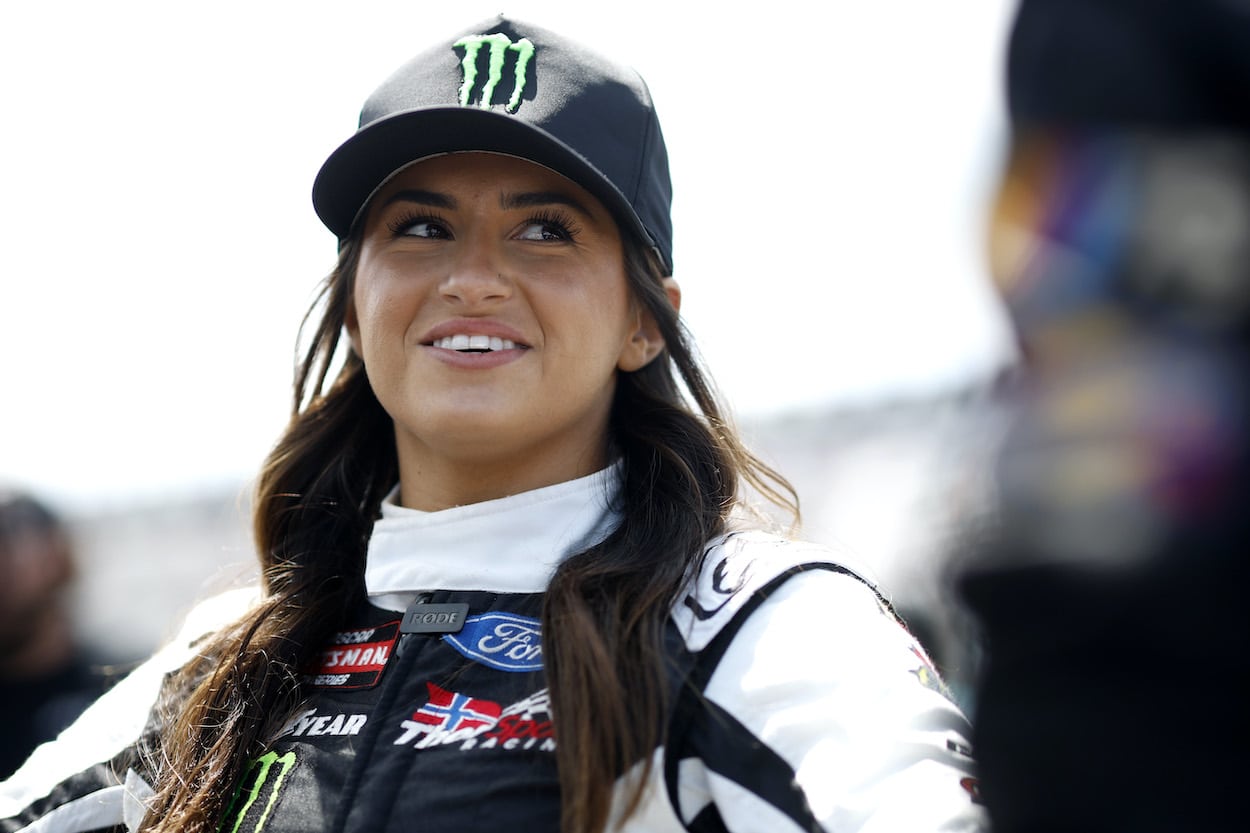 Deegan said to combat those negative feelings, she called on a former driving mental coach she previously worked with in her off-road racing days, and he's already started to help her feel better about herself and find some of that missing confidence. She said he was there last week when she finished runner-up to Tony Stewart in SRX.
The 22-year-old has one more race on the SRX schedule and six races left in the trucks. It'll be interesting to see how she finishes in the remaining races and if her confidence continues to grow. 
If that happens, it might bode well for her racing results in 2024. If it doesn't, then sponsors might be hard to come by and her future could be uncertain.
To stay up to date on the latest happenings in NASCAR, including breaking stories you can't find anywhere else, follow Kyle on YouTube and Twitter.