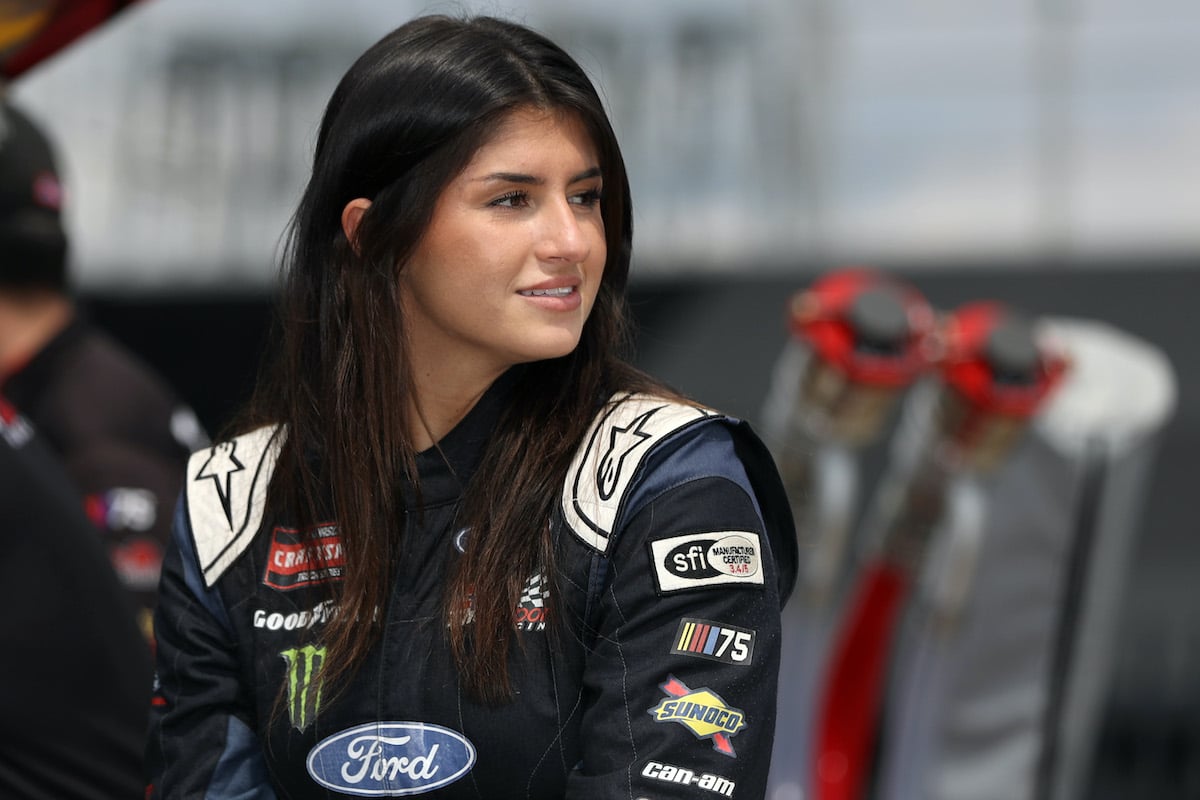 Hailie Deegan Loses Champion Crew Chief, Who Tells New Driver How to Exploit Her Weakness
Hailie Deegan had her title-winning crew chief taken away and in the first race at Bristol, he told his new driver how to exploit her weakness.
Hailie Deegan and her supporters believed the 2023 NASCAR Truck Series season would be the best of her young career following her move this past offseason to ThorSport Racing, an organization known for winning races and titles. The team took it to another level for its newest driver in trying to give her the best chance at success, shifting 2021 title-winning crew chief Rich Lushes from Ben Rhodes to her No. 13 truck.
This season hasn't come remotely close to matching those expectations. This past week, the organization reversed course and reunited the crew chief with the No. 99 truck and his champion driver. Just moments before the drop of the green flag in their first race back together, the coach talked strategy with his new/former driver, including what he needed to do to take advantage of his former driver's weakness.
Hailie Deegan loses title-winning crew chief
Hailie Deegan has struggled in her first season at ThorSport, recording a single top 10 in the first 20 races. She had a pair last season and one the year before at David Gilliland Racing. In 2021, the Ford driver had 10 top-20 finishes. Last year, she earned 12. This year, she is on 11 with three races to go.
She missed the playoffs, which was the goal before the season. Her three teammates made the postseason. 
Last week, before the start of the second round of the playoffs, the company announced that it was taking her crew chief, Rich Lushes, and pairing him back with playoff driver Ben Rhodes, who he'd finished first and second with in the past two seasons. 
Crew chief tells Ben Rhodes how to take advantage of Deegan
Before the race, there was the normal banter between the reunited driver and crew chief. It was just like old times. However, when talking about strategy for the start of the race, Lushes told his driver exactly what he needed to do when the green flag waved and it included taking advantage of Deegan's weakness.
"So I explained to him (Rhodes) that obviously we need to get to the bottom as soon as possible," Lushes said to the No. 99 spotter over the team radio. "We should be able to do that on the initial start here because, more than likely, she won't get a good start."
Lushes knew his former driver all too well. Deegan lined up on the inside, one row behind Rhodes, who followed orders and promptly slid down in front of the No. 13 by the second lap. He got stage points finishing inside the top 10 in both stages, and finished seventh. Deegan finished 17th.
The result snapped a four-race stretch for the No. 99 team without any top-10 finishes. It also sent a sign to the competition that just like the previous two seasons, this duo is dangerous and could be in Phoenix contending for another championship.
To stay up to date on the latest happenings in NASCAR, including breaking stories you can't find anywhere else, follow Kyle on YouTube and Twitter.