Harry Kane Contract: The Striker's Potential Extension Only Raises More Questions About Tottenham's Plan
While the cliche may say that defense wins championships, a good striker is worth their weight in gold. Soccer can be a low-scoring sport at the best of times, and having someone who can make something out of nothing gives a team that much more wiggle room. Just consider Harry Kane and his tenure at Tottenham. For all of Spurs' struggles, having an elite finisher at the top of the pitch has papered over plenty of cracks.
There is a potential complicating factor, though. The striker's contract expires after the 2023-24 season, meaning that Spurs have to make a decision about his future. Do they push the boat out, trying to keep Kane in North London? Or do they accept that his future lies elsewhere and kick-start a rebuild?
With David Ornstein reporting that a Harry Kane contract extension is on the cards, though, it seems like Tottenham's brass have picked a course of action. And while that's logical, it raises some larger questions about the club's plans.
Harry Kane contract: Tottenham are reportedly ready to keep the star striker in North London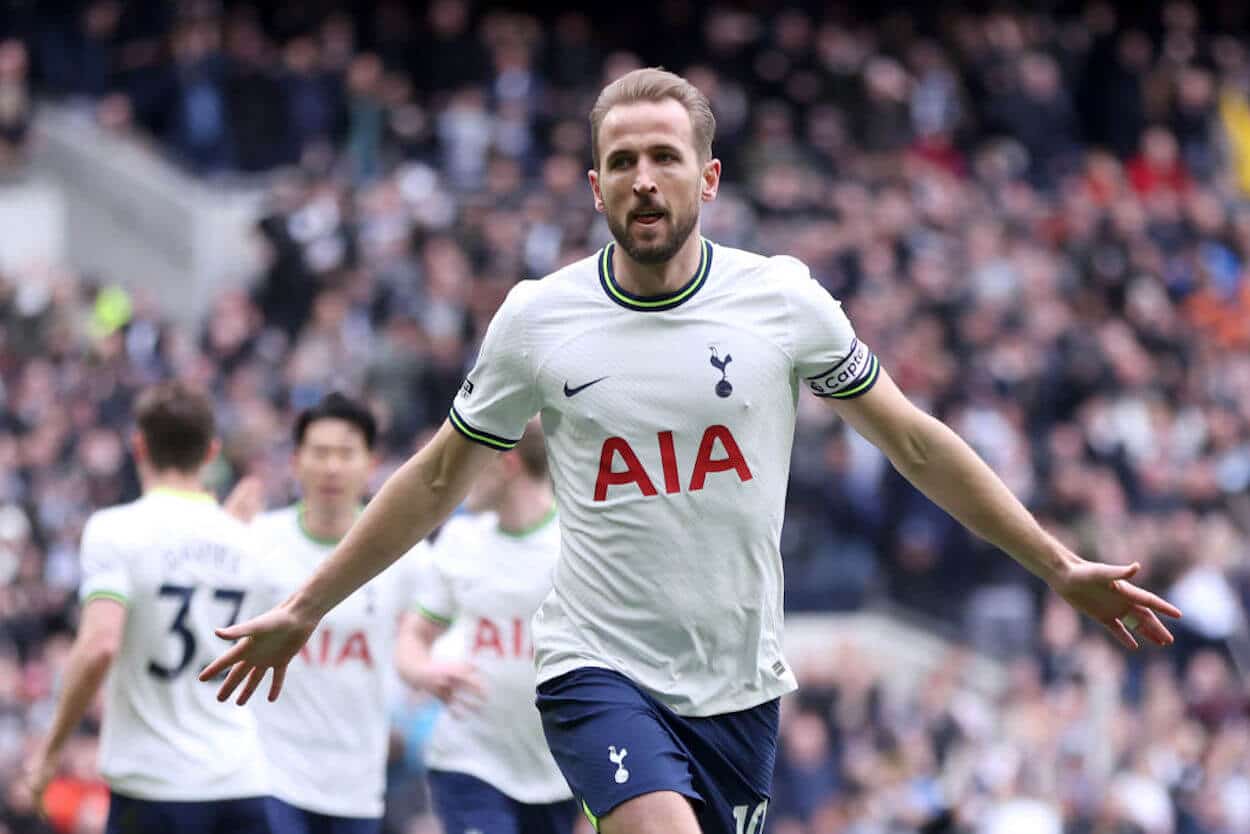 In the world of soccer contracts, 12-18 months is the key window when decisions have to get made. Clubs loathe losing players on free transfers, meaning they have that period to decide whether to stick (try to get an extension signed) or twist (accept the writing on the wall and sell). As of now, Harry Kane and Tottenham are nearing the end of that at the end of that time frame.
The striker previously signed a six-year contract, and that pact is about to enter its final season. It will expire after the 2023-24 campaign, placing Spurs at a crossroads. Do they extend their talisman, even though he's theoretically nearing (if not already past) the peak of his powers? Or do they roll the dice and sell, using that money to rebuild the squad?
If we take David Ornstein at his word, it seems like Tottenham have chosen the former path. A Harry Kane contract extension, it seems, is in the club's plans.
After touching on Antonio Conte's future — he indicated that the manager seems to be on the outs even if nothing has formally been discussed — Ornstein addressed Kane's contract.
"Meanwhile, Tottenham's talismanic striker Harry Kane is nearing the final 12 months of his terms, and the hierarchy in north London are determined to secure an agreement to keep him for longer," he wrote in The Athletic. "The 29-year-old is among the main options under consideration at Manchester United, but as things stand, Tottenham are not even contemplating a sale. Their total focus is on renewing the England captain's deal, and they are prepared to continue those efforts into 2023-24 if necessary."
Ornstein also noted that talks are not advanced at this time, but that doesn't seem to change the strength of Tottenham's interest.
A Harry Kane contract extension answers 1 question but also asks a few more
Upon first glance, the logic behind keeping Harry Kane under contract is clear. Goals, by and large, win soccer games, and the English striker is pretty darn good at putting the ball in the back of the net. He's also become Tottenham's creator-in-chief in recent years, which makes him even more valuable. If Daniel Levy and company let the club captain walk, they'd need both a striker and a midfielder to fill the void. Properly identifying, not to mention successfully purchasing those players in the same window, however, would be easier said than done.
That doesn't mean the choice is without risks, though. While Kane's talent speaks for itself, he simply can't play forever. Even if you keep him in North London, things will need to start turning over around him.
If we assume Spurs are going to enter the 2023-24 campaign with a new manager running the show, he'll presumably arrive with his own stylistic desires. Given that the current squad has been built to play a 3-4-3, that transition will probably be rather pronounced and, in turn, require a significant amount of money. Will Levy be happy to spend, as he did to back Antonio Conte on the back of his qualification for the Champions League? Or will Tottenham try to nickel and dime their way through the window, failing to follow through on the specifics of a plan?
A similar question can be applied to replacing key players, like Hugo Lloris and (potentially) Heung-Min Son. If you're selling Lloris for pennies on the dollar or letting him leave on a free transfer next summer, where is the cash coming from to buy a replacement? For the South Korean, is the club prepared to take the risk of selling a talented, if-out-of-form, player to help purchase a creative midfielder (assuming that the new manager, unlike Conte, will need one)? And, if they are, is there a buyer out there willing to offer significant collateral in exchange?
Things are also further complicated by Fabio Paratici's future. Spurs' director football has been banned from the Italian game for 30 months due to the recent Juventus scandal. At this point, it's unclear if that punishment will be extended to England. If it is, the club will need to find someone new to navigate a tricky transition.
And, lastly, let's not forget Harry Kane's part in all of this. Even if Spurs hand the striker a blank check, he'll presumably want to be a part of a team that's at least competing for, if not winning, trophies. Being able to do that, while also building for the future, is a tough balance to strike. Just consider the current reality with a win-now manager (Conte) and the likes of Djed Spence, who was theoretically purchased for the future.
Again, the logic behind a Harry Kane contract extension is incredibly clear. If you have a player who can win you games almost single-handedly, it's worth keeping him in your corner. With that being said, though, every era comes to an end. Kane, for all his talent, cannot play forever, and Spurs need to act accordingly.
Assuming their star striker signs on the dotted line, Tottenham need to 1) do what they can to maximize his remaining time on the pitch and 2) proactively work to refresh the squad around him. This can't be a situation where extending Kane is viewed as mission accomplished.
There's where the challenge comes in.