What Is Harry Kane's Net Worth and Salary?
While there's plenty of room to debate tactics, formations, and plenty of additional details, soccer comes down to one key thing: scoring goals. If you can put the ball into the net, that will paper over plenty of cracks. Through that lens, Harry Kane is an incredibly valuable player.
But just how profitable has the England and Tottenham Hotspur striker's scoring touch been? To answer that question, let's take a deeper look at Harry Kane's net worth and salary.
Kane has risen to the top of world soccer thanks to his goal-scoring skills
When you see Harry Kane, you might not peg him as a world-class athlete. He isn't incredibly tall, and the striker isn't going to break the land-speed record anytime soon. His superpower, however, is scoring goals.
Kane started out in the Arsenal academy but was considered an unremarkable prospect and released. He crossed North London to Tottenham, though, and started working his way through the Spurs' system. While the forward showed flashes of potential, he wasn't destined for first-team stardom just yet. Instead, he had to head out on loan.
The future-England international spent a season at Leyton Orient, a season at Millwall, and split the 2012-13 campaign between Norwich and Leicester, and didn't look like a world-beater at any of those stops. During the 2014-15 campaign, he exploded with a 31-goal tally across all competitions, capturing PFA Young Player of the Year honors.
That wasn't a one-off season, though. Instead, it was the start of something bigger. Kane's Premier League scoring totals only continued to swell. With each passing year, the striker continued to sit near the top of the Golden Boot race. While there have been some ups and downs — both in terms of injuries and Tottenham's ability to win a trophy — the forward has remained at the heart of his club's plans.
The same can be said at the national level, where Kane rose from anonymity to become the Three Lions' captain and key player. And while you can question how much honors like Golden Boots really matter when England isn't winning the whole tournament, the striker has proven himself on the global stage.
Harry Kane's salary reflects that rise to prominence
In the world of soccer, trying to nail down a player's exact wage can be tricky. Beyond the fact that the full contractual terms don't usually reach the public, there's also the issue of incentives, bonuses, and other fluid factors.
Even with that uncertainty, though, one thing is clear: Harry Kane's salary has grown by leaps and bounds over his professional career.
If we take FB-Ref's wages as accurate — some are flagged as estimates, and others are not — then the striker started out making an estimated $315,000 during the 2013-14 season. That (estimated) number rose to a shade over $3 million for the next two years before leaping to (an approximate) $6.3 million and $12.6 million.
While the $12.6 million salary was marked as estimated for the 2018-19 and 2019-20 campaigns, FB-Ref indicates that Kane is still on roughly those same wages today. Furthermore, the salary isn't flagged as an estimate starting with the 2020-21 season, suggesting that number has since been confirmed.
The forward's current contract does expire after the 2023-24 season, though. While it's unclear whether he'll remain with Tottenham or finally get a big-money move away from North London, it's safe to assume that his salary will grow even larger.
Harry Kane's net worth clocks in at an estimated $40 million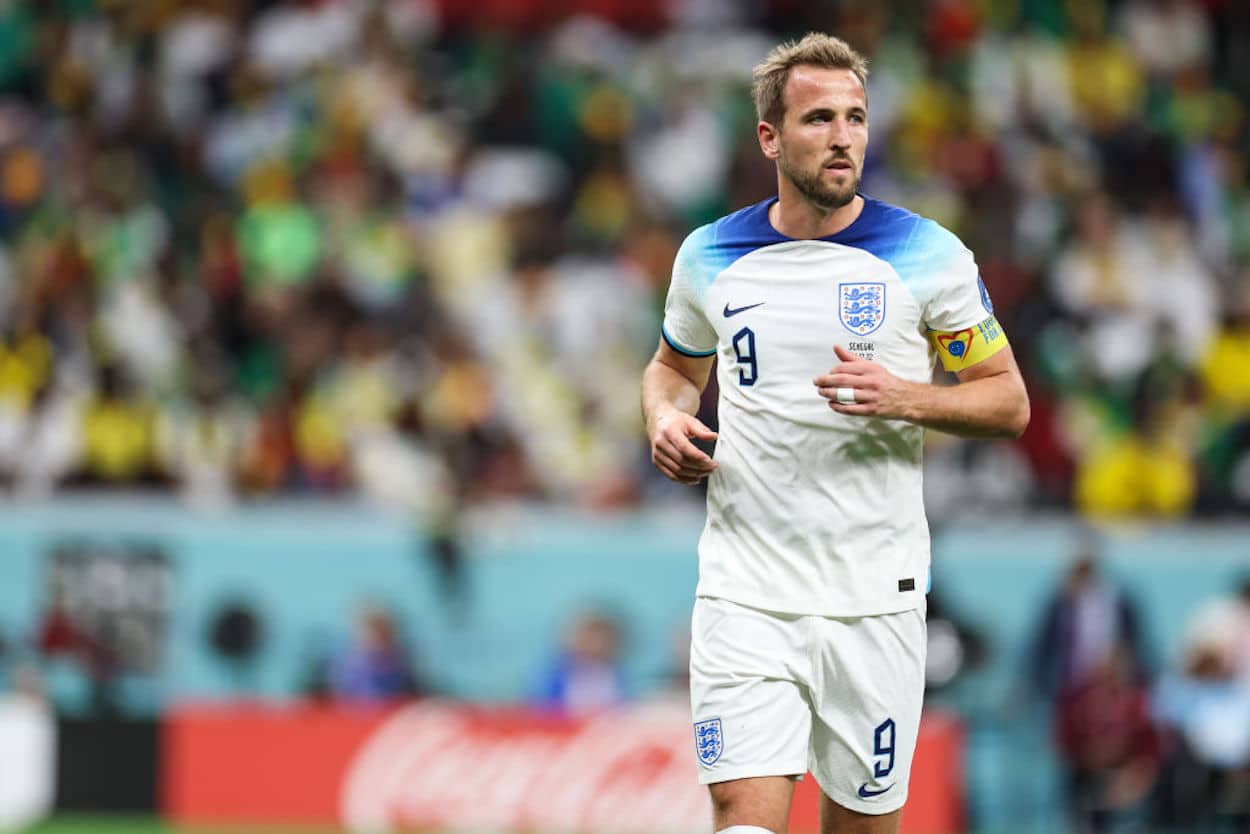 While the striker's salary might not sound massive by North American sporting standards, that doesn't mean the striker is wanting for cash. If anything, it's the opposite.
As of now, Harry Kane's net worth is estimated at $40 million (h/t CelebrityNetWorth). While that's an imperfect number — net worths are always tough to nail down — the striker's fortune will only keep growing. As mentioned above, the England international is going to earn a new contract soon. Whether that's an extension with Tottenham, a transfer to another club, or a Bosman (free agent) move, that won't harm the striker's wages. Wherever he ends up, the forward will command massive wages due to his scoring ability. Even if he's starting to hit the iffy part of the aging curve, someone is going to pay for his services.
For someone who was released from Arsenal's academy as a boy and written off, that's quite the accomplishment.