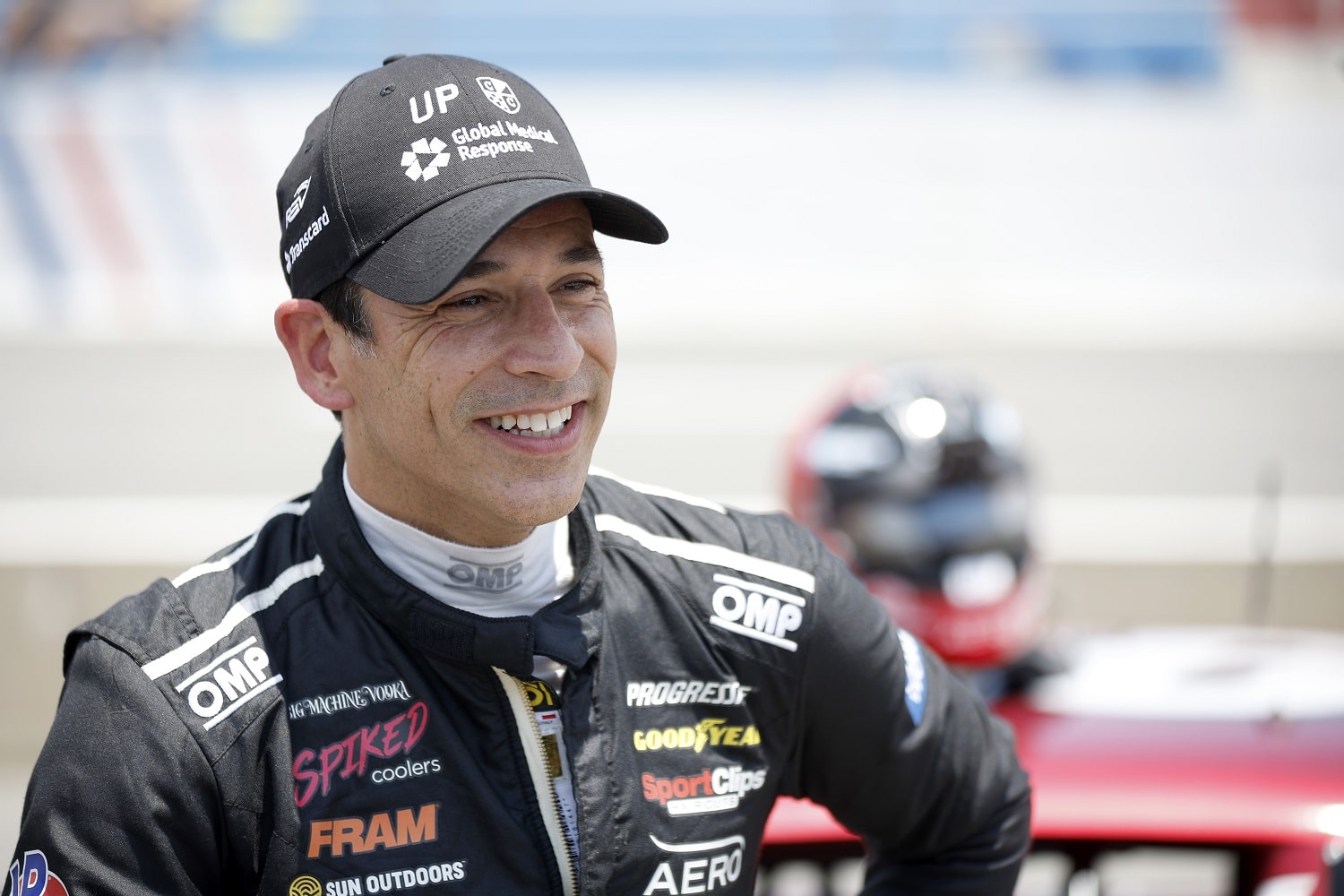 Helio Castroneves Has Muscle Behind Him for the Daytona 500, Which Could Be Very Crowded in 2023
Helio Castroneves has interest from Justin Marks and Floyd Mayweather Jr. if he wants to try the 2023 Daytona 500.
What started as somewhat of a joke combining an upstart racing series, an IndyCar great, and the Daytona 500 is turning into serious offseason business. The field showing up for NASCAR's season-opening points race could be one of the largest in recent years, and names like Helio Castroneves and Jimmie Johnson make it feel even bigger.
Hope springs eternal at the Daytona 500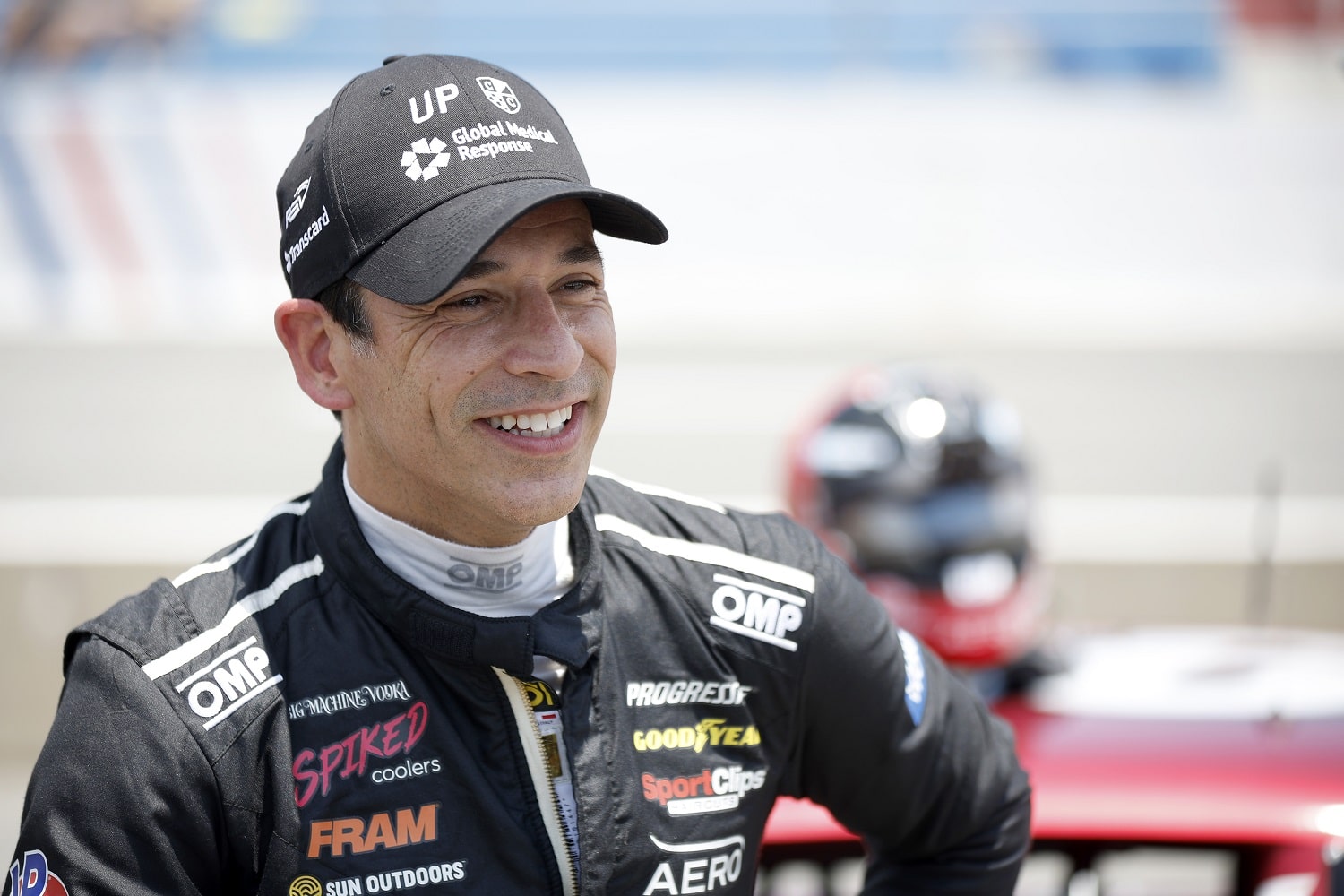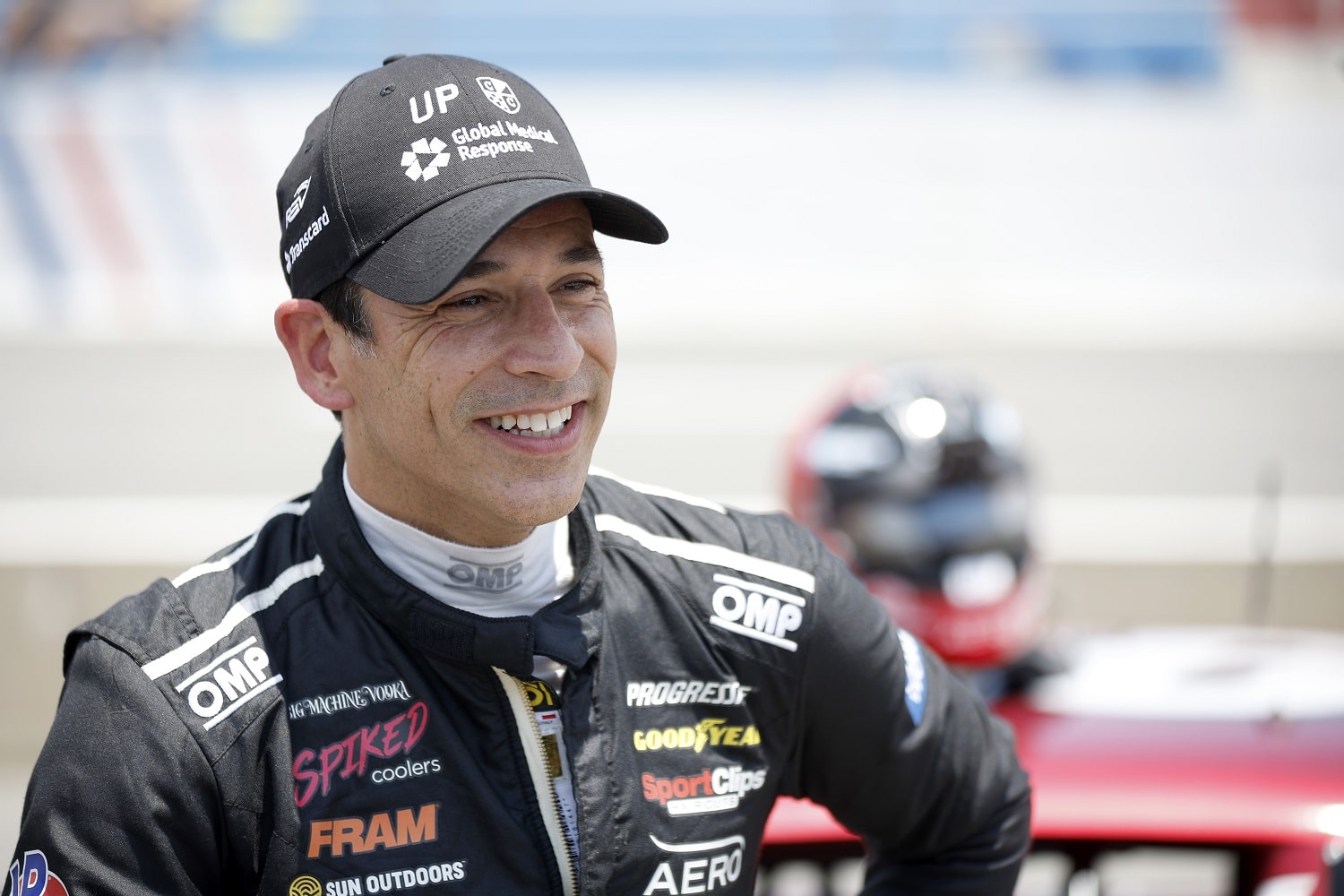 Everyone wants a piece of the Daytona 500, and the reasons are understandable. It's the first points race of the NASCAR Cup Series season and sits in the right place on the sports calendar: The Super Bowl is over, the NCAA Tournament hasn't started, and what's happening in golf, the NBA, and the NHL at that time of year is inconsequential at best.
Big tracks like the 2.5-mile Daytona International Speedway are venues where everyone thinks he has a puncher's chance at going all Buster Douglas on the sport's full-time teams. And, if all else fails, Daytona Beach in February is as good a place as any to party and work on the early-season tan.
That's why it looks as though Jimmie Johnson is going to have company in trying to make the Sunday field as an outsider. Forty-two cars showed up a season ago, and four non-chartered cars made the field. That was down from 44 entries in 2021 and 43 in 2020. If we don't exceed those numbers this time around with the help of Helio Castroneves, then we should at least be close.
Helio Castroneves will have major backing if he wants it
Sports Business Journal reported on Tuesday that IndyCar great Helio Castroneves is closing in on a deal to race in the 2023 Daytona 500, with Trackhouse Racing and The Money Team (TMT), which is Floyd Mayweather Jr.'s fledgling racing outfit, said to be in the running for his services.
TMT entered Kaza Grala at Daytona in 2022 and succeeded in getting him onto the starting grid. Trackhouse initiated its Project 91 program, designed to bring foreign drivers to NASCAR, last season and likely poses the best opportunity for Castroneves to be competitive. Either would give him a leg up on most of the other non-regulars who are considered early candidates to try making the field:
Seven-time Cup Series champion Jimmie Johnson is ending two years away from NASCAR by running a limited schedule for Petty GMS, where he's now a minority owner.
Front Row Motorsports is committed to entering truck series champion Zane Smith, and Beard Motorsports is prepping a car for Austin Hill, who made his Cup Series debut at Michigan International for Richard Childress Racing last summer.
Team Hezeberg (Jacques Villeneuve), NY Racing (Greg Biffle), and TMT (Grala) all made the field in 2022 and seem likely to remain interested.
MBM Motorsports brought two Fords (J.J. Yeley and Timmy Hill) to town last year but failed to qualify.
Less likely but still a possibility, German start-up 3Friends Racing projects competing in NASCAR in 2023 but hasn't specified trying Daytona. Chicago-based Team Strange has been tweeting hints that it will enter driver Tarso Marques.
Circumstances can change in a hurry, but competition for spots in the 2023 Daytona 500 field could be intense.
Helio Castroneves made a deal with the SRX Series
Helio Castroneves entered some events in the 2022 Superstar Racing Experience, co-founded by Tony Stewart. At one point, SRX CEO Don Hawk and Castroneves fashioned a deal: If the four-time Indianapolis 500 champion won one of his races, Hawk would use his influence to get him into a car for the Daytona 500. Just how serious either man was at the time is unknown, but Castroneves did win.
True to his word, Hawk went searching for options, and some Cup Series owners were understandably interested. Given that it's Daytona and the driver is Castroneves, lining up a sponsor seems like a no-brainer. At worst, one of the manufacturers in the series would undoubtedly fund a chunk of the ride and turn it into international marketing.
Got a question or observation about racing? Sportscasting's John Moriello does a mailbag column each Friday. Write to him at [email protected].