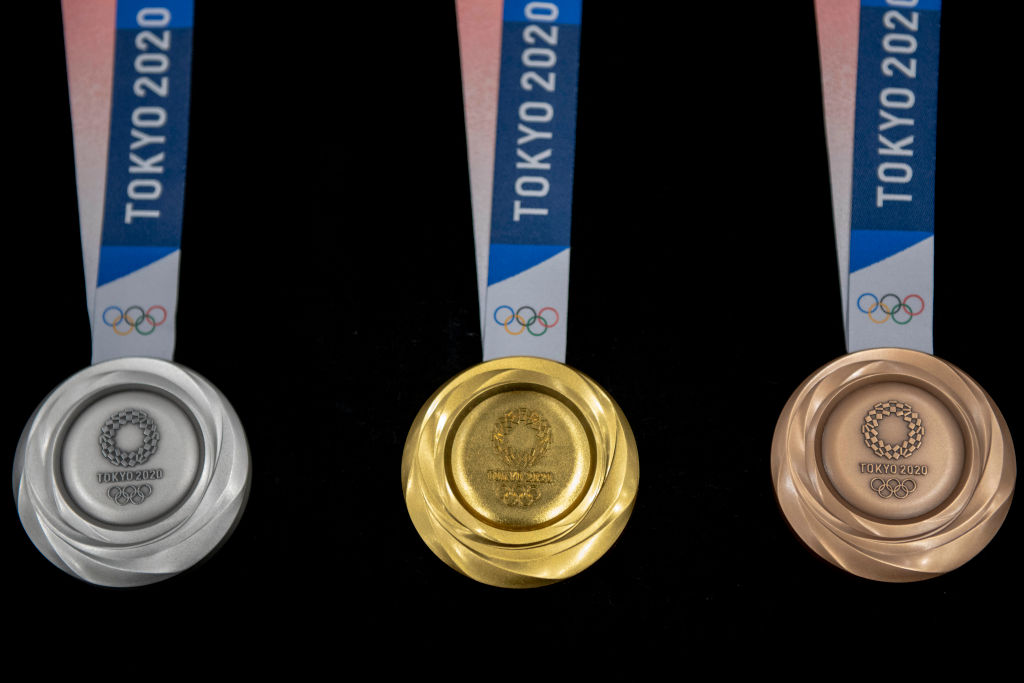 Here Are the Newest Sports at the 2020 Summer Olympics
There are going to be five new sports in the Olympics next summer. Get to know them before the torch is lit.
The 2020 Tokyo Olympics should be an epic experience next summer. After the debacles in Rio, concerning tourist safety, health concerns, and accommodations, Tokyo should be more suited to host the summer games.
There are going to be five new sports in the Olympics next year, so today we will go over the new sports and rank them on a fun factor of 1-5 (one being the lowest).
Surfing- fun factor: 3
Tsurigasaki Beach is the destination for the surfing events next summer. It will be extremely exciting to see the contestants make their mark in a new sport.
One of the favorites we are going to go with is Australian surfer Stephanie Gilmore. Gilmore has been dubbed the "Queen of Surf" and has won seven world surfing championships.
She should end up at the top of the podium in Tokyo in an exciting event.
Skateboarding- fun factor: 5
Snowboarding made its way to the Winter Olympics a few years ago, and it was met with resounding success. The X Games and its popularity have led to skateboarding finally becoming an Olympic event.
Instead of seeing some of the greats such as Tony Hawk and Andrew Reynolds cutting it up, expect a younger generation of 80 of the world's best to dominate the parks and half pipes.
Nyjah Huston and Tom Schaar are heavy favorites on the men's side of the USA team, while Lacey Baker and Jenn Soto should compete for medals on the women's side.
Sport climbing- fun factor: 2?
This sport is a bit of a downgrade on the fun factor simply because it's not as entertaining on television. Using your energy to climb up walls can be fun doing it yourself, but this isn't Ninja Warrior and watching athletes climb up walls won't be as invigorating.
Even though rock climbing has grown in popularity, we don't think it will get butts in the seat during its inaugural event.
Karate- fun factor: 5
Are we channeling our inner Karate Champ? This is the event we are most excited for! Yes, the Olympics have had Judo and Tai Kwon Do, but adding Karate will make things even more entertaining for the Summer Games.
Japan should be a heavy favorite to win the Gold, but don't sleep on Team USA to field a competitive bunch.
Baseball/Softball- fun factor: 4
Softball makes its return to the Olympics after a controversial exit 12 years ago. Team USA should be a heavy favorite to win the Gold this first time around, as Women's College Softball is still very popular in the United States. Japan will field a strong bunch as well, and we could see a USA v Japan Gold Medal Game.
Baseball should also be very exciting. The World Baseball Classic has kept baseball tournaments popular on an international level, and the Little League World Series keeps a pipeline of young talent growing the game globally.
Japan will have a very talented lineup led by Shohei Otani, a two-way talent who can throw a mean fastball and also contend for the league lead in home runs. The Dominican Republic will be one of our favorites to make the medal rounds, and it could be one of the best events of the Summer Games.
What new Olympic Games are you excited for?
After taking a look at all the new Olympic events which ones have you excited to tune in? We are looking forward to karate and skateboarding.
Shaun White could be the first American to win gold medals in snowboarding and skateboarding and we will be on the lookout to see if he can make it happen. For more news surrounding the 2020 games be sure to check out the main page of our website.