Hideki Matsuyama Is Not the First Japanese Golfer to Win a Major Championship
You've undoubtedly heard by now that the 2021 edition of The Masters was won on Sunday by 29-year old Hideki Matsuyama, who became the first Japanese player in history to don the green jacket at famed Augusta National. You may have also heard that Matsuyama is the first Japanese player to win a major championship, which actually is true in one sense but completely false in another.
Yes, Matsuyama is the first male Japanese golfer to win a major championship but the actual first to win a major was 69-time LPGA Tour of Japan winner Hisako Higuchi, who won the LPGA Championship more than four decades ago. And we certainly can't forget about Hinako Shibuno, who won the 2019 Women's British Open in her very first major championship start.
Hideki Matsuyama became the first male Japanese golfer to win a major with his one-stroke victory at The Masters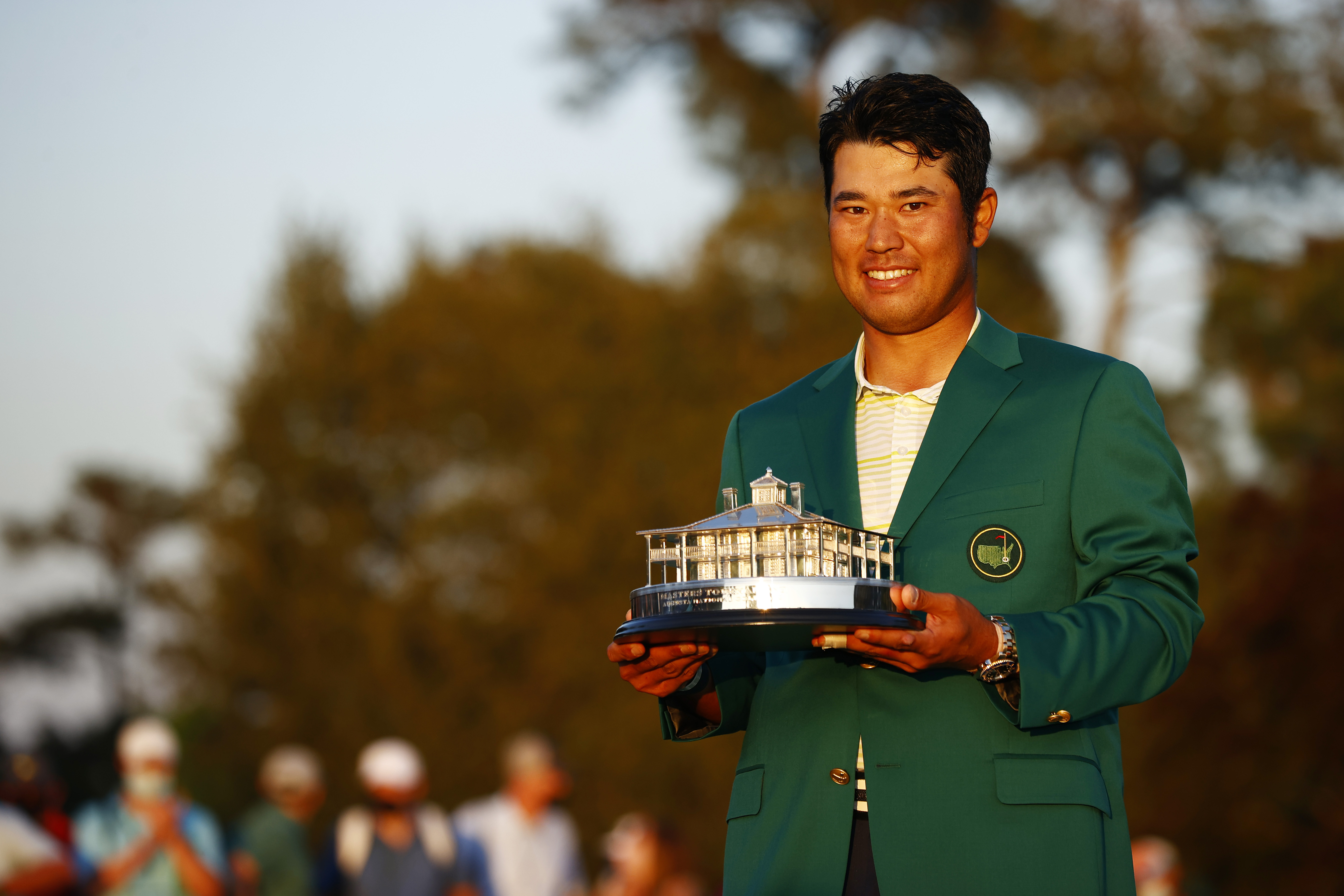 RELATED: The Day Hideki Matsuyama Lost $143,000 in 2 Minutes, 12 Seconds
We're certainly not diminishing what Hideki Matsuyama did at Augusta National over the last four days as his victory at The Masters is truly historic. Before Matsuyama's win, the only male Japanese golfer to even finish in the top two at a major was Hall of Famer Isao Aoki, who was the lone runner-up to Jack Nicklaus at Baltusrol at the 1980 U.S. Open.
But Matsuyama one-upped his countryman on Sunday by capping off a solid four-day stretch of golf at Augusta. The 29-year-old got off to a nice start on Thursday, opening his week with a 3-under round of 69 and following it up with a 1-under 71 on Friday, putting himself in a tie for sixth at 4-under heading into the weekend, three shots behind Justin Rose.
While the vast majority of those who made the cut struggled a bit on Saturday, Matsuyama thrived, shooting 6-under over his final eight holes to finish with a 7-under 65, giving him a four-shot cushion heading into Sunday's final round, a cushion he certainly needed. It's not as if Matsuyama played poorly over the final 18 holes but he certainly wasn't at his best. But he did just enough to earn a one-shot victory, closing with a 1-over 73 to finish at 10-under for the week.
Hisako Higuchi was the first Japanese golfer to win a major with her victory at the 1977 LPGA Championship
With 69 victories, Hisako Higuchi is the all-time wins leader on the LPGA Tour of Japan, which earned her induction to the World Golf Hall of Fame in 2003.
The biggest victory of her career came at the 1977 LPGA Championship at Bay Tree Golf Plantation in North Myrtle Beach, the first-ever major championship played in South Carolina. Higuchi began her week on the Gold Course with a 1-under round of 71 and took the 36-hole lead following a second-round 67.
She was tied for the lead at 6-under with fellow future Hall of Famers Pat Bradley and Judy Rankin after 54 holes but distanced herself from the field with three consecutive birdies on the back nine on Sunday on the way to a 3-under 69, giving her a three-shot victory.
Not only was Higuchi the first Japanese golfer to win a major championship but she was also the first Asian-born player, man or woman, to do so. On the men's side of things, that honor belongs to South Korea's Y.E. Yang, who ran down Tiger Woods to win the 2009 PGA Championship at Hazeltine.
Hinako Shibuno won the 2019 Women's British Open, her first start in a major championship
Up until the 2019 Women's British Open at Woburn Golf Club, then-20-year-old Hinako Shibuno had never competed in a professional tournament outside of Japan, which obviously meant she'd never made a start in a major championship. But that obviously didn't rattle her one bit as the rookie, who'd already won twice on the LPGA Tour of Japan, fired four rounds in the 60s to take the title.
Shibuno shot 66-69-67-68 to finish at 18-under, one stroke better than Lizette Salas, who certainly did her best to make things interesting with a final-round 65. Now 22, Shibuno has added two victories to her resume and currently sits in the No. 18 spot in the Rolex Women's World Golf Rankings.