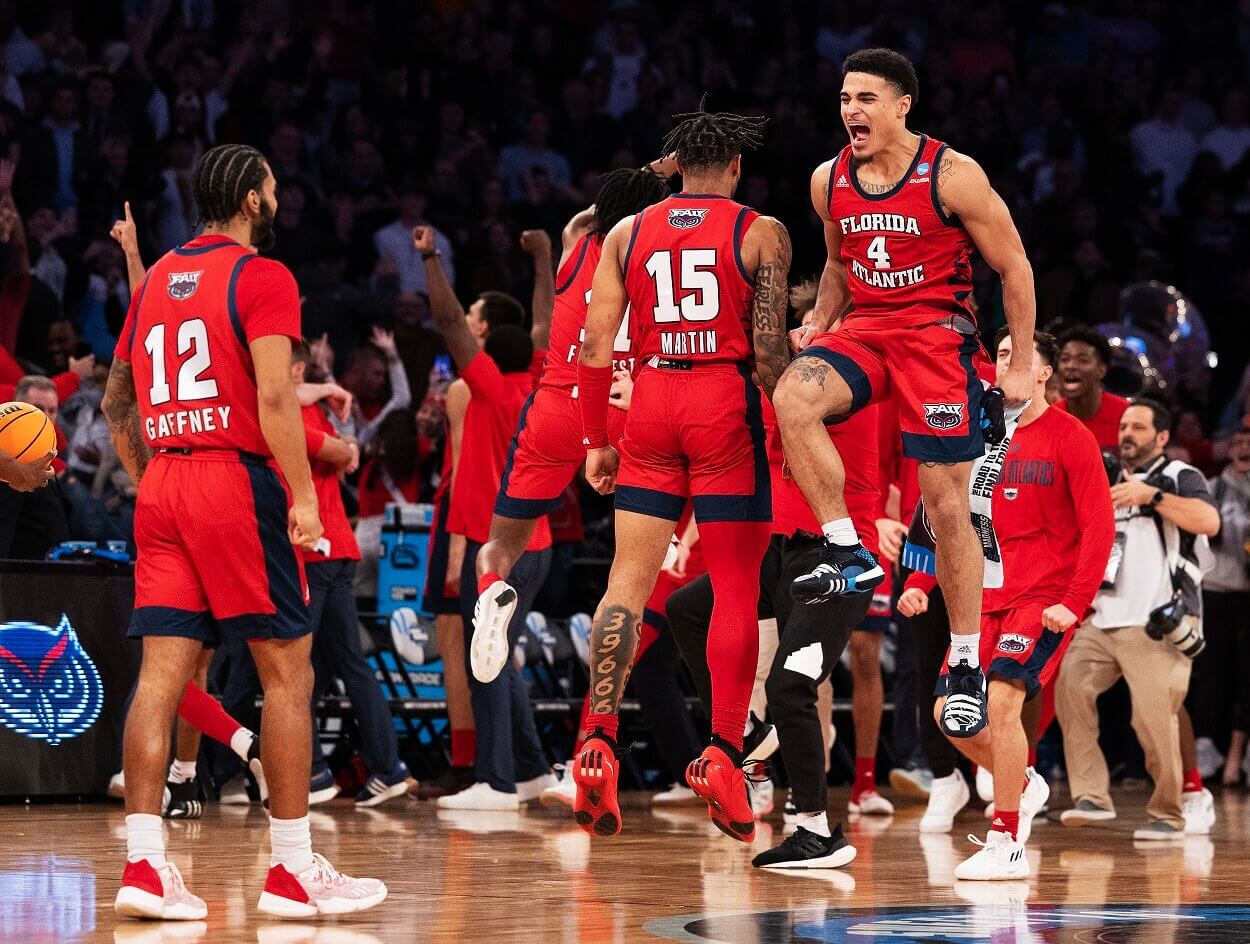 History Says FAU Has No Chance to Win in the Final Four
NCAA Tournament history says FAU will lose its Final Four matchup.
Coming into this 2023 edition of March Madness, the Florida Atlantic Owls had never before won a game in the men's NCAA Tournament. In fact, FAU had only made a single appearance in the tourney since moving to Division I in 1993, qualifying as a No. 15 seed in 2002. The Owls lost to second-seeded Alabama that year in the opening round, 86-78.
But in one of the great Cinderella stories in NCAA Tournament history, FAU has become just the third No. 9 seed to reach the Final Four.
Entering the tournament with 300-1 odds to win the whole thing, the Conference USA regular-season and tournament champs began their journey with a dramatic one-point victory over eighth-seeded Memphis in the opening round, a game they trailed with just 2.5 seconds remaining.
In the Round of 32, FAU was down in the second half to 16th-seeded Fairleigh Dickinson before fighting back to take an eight-point victory. The Owls were down six to No. 4 Tennessee in the Sweet 16 but used an 18-2 run to take a 10-point lead, ultimately hanging on for a seven-point win.
And in their Elite Eight matchup against third-seeded Kansas State, FAU again came from behind to win, overcoming a six-point deficit with less than nine minutes to play to take a three-point win, punching their unlikely ticket to the Final Four.
Dusty May & Co. will now face San Diego State, and history says they have no chance of winning.
History says FAU has no chance of winning its Final Four matchup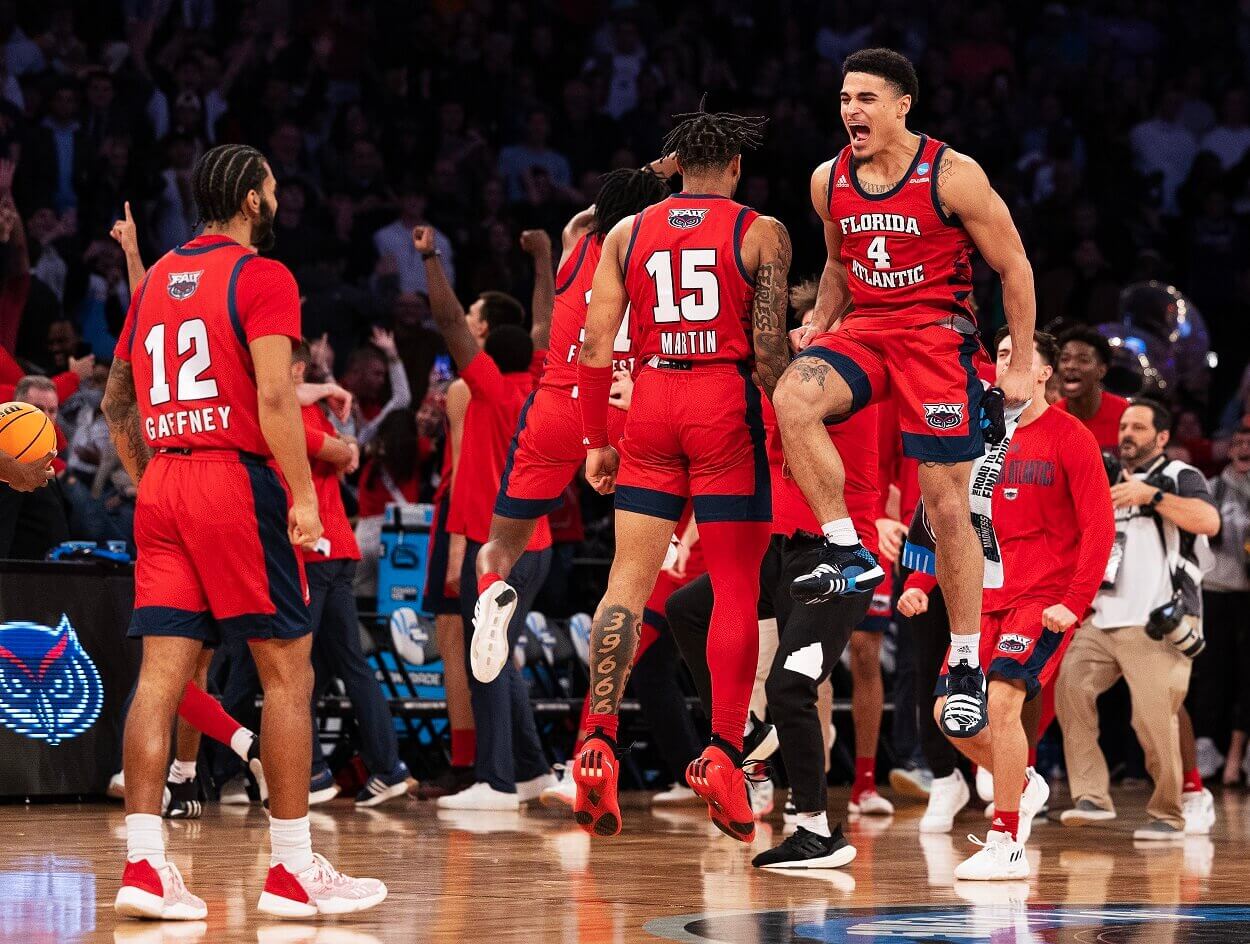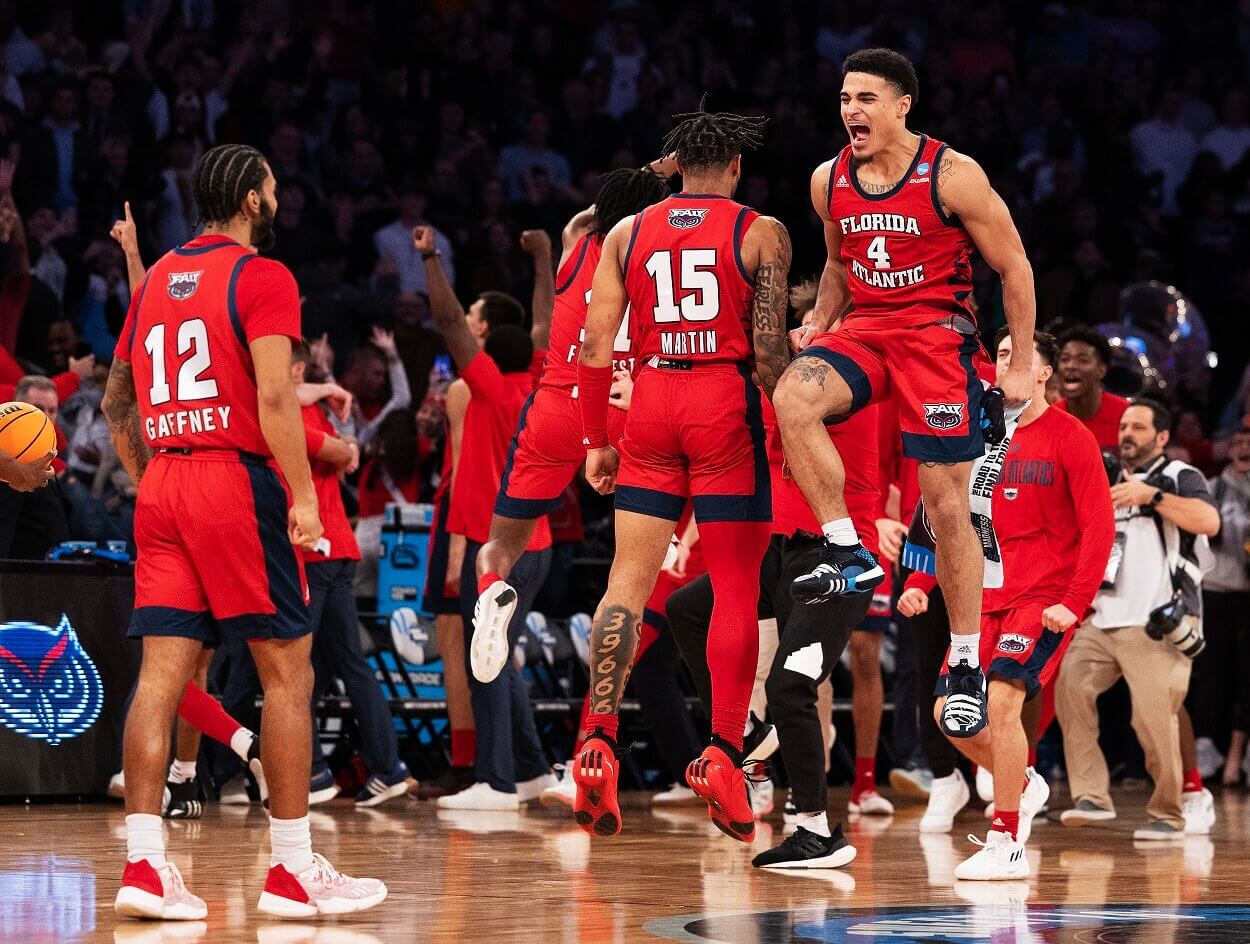 As mentioned, FAU is the third No. 9 seed to reach the Final Four. But the Owls are also just the ninth team seeded ninth or lower to reach the Final Four since NCAA Tournament seeding began in 1979.
And do you know how many of the previous eight reached the national title game? Zero. So, again, history says FAU has no shot of beating the Aztecs on Saturday.
Here's a look at those previous eight instances.
| Year | Seed | Team | Final Four Result |
| --- | --- | --- | --- |
| 1979 | No. 9 | Penn | Lost to No. 2 Michigan State, 101-67 |
| 1986 | No. 11 | LSU | Lost to No. 2 Louisville, 88-77 |
| 2006 | No. 11 | George Mason | Lost to No. 3 Florida, 73-58 |
| 2011 | No. 11 | VCU | Lost to No. 8 Butler, 70-62 |
| 2013 | No. 9 | Wichita State | Lost to No. 1 Louisville, 72-68 |
| 2016 | No. 10 | Syracuse | Lost to No.1 North Carolina, 83-66 |
| 2018 | No. 11 | Loyola-Chicago | Lost to No. 3 Michigan, 69-57 |
| 2021 | No. 11 | UCLA | Lost to No. 1 Gonzaga, 93-90 |
| 2023 | No. 9 | FAU | vs. No. 5 San Diego State |