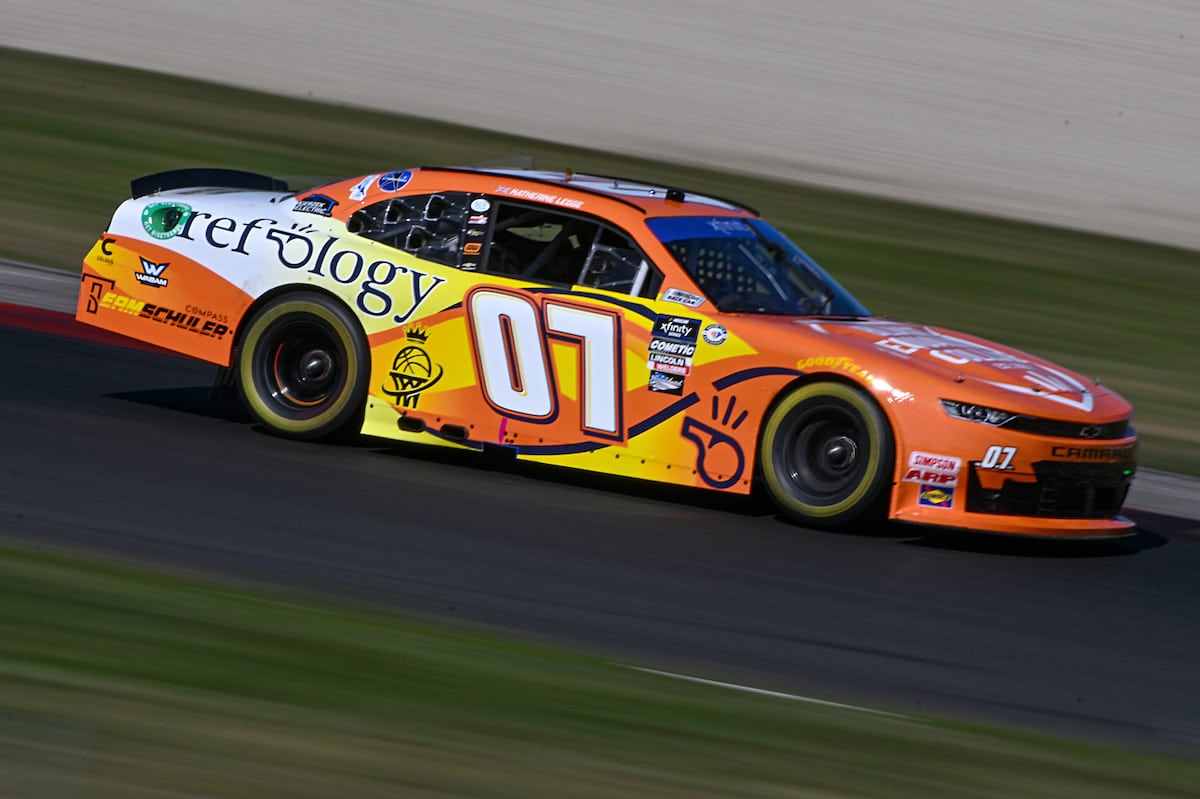 How the Hollywood Writers' Strike Is Preventing an Xfinity Series Driver from Racing This Weekend at Indianapolis
This weekend one Xfinity Series driver won't be racing at Indianapolis and it's all because of the Hollywood Writers' Strike.
NASCAR and Hollywood have crossed paths before. Days of Thunder. Talladega Nights. It was supposed to happen this weekend in the Xfinity Series race on the Indianapolis Road Course, albeit in a much different capacity, with veteran driver Katherine Legge scheduled to make her second of four runs with SS Greenlight Racing this season. However, it was announced this week that it won't happen and it's surprisingly all due to the Hollywood Writers' Strike.
Katherine Legge career includes Xfinity Series experience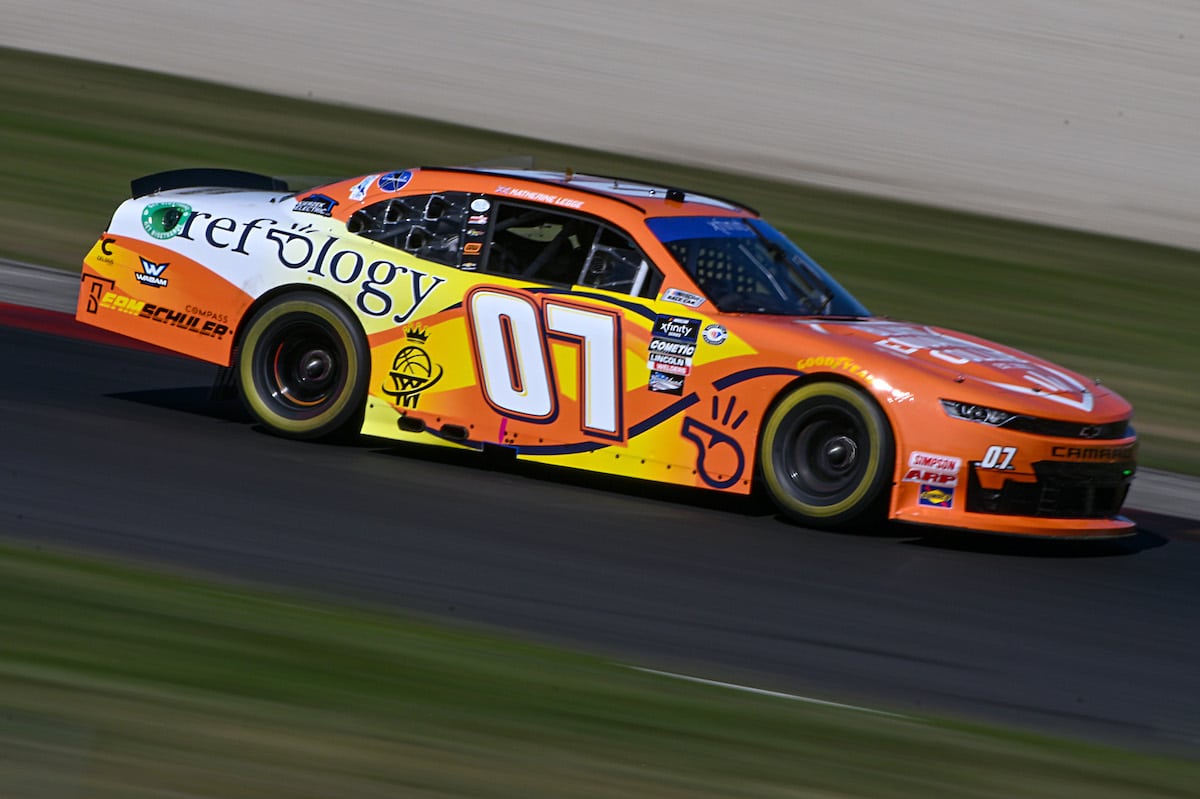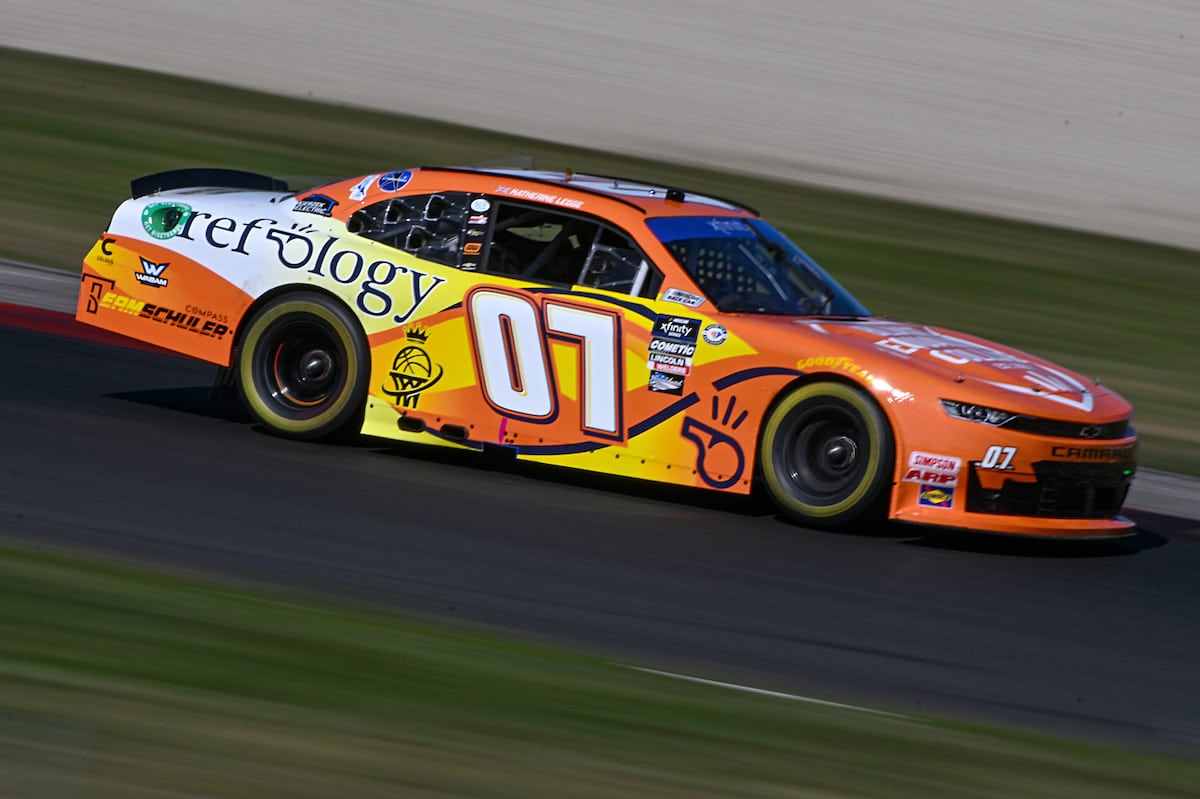 Katherine Legge has raced in various series throughout her career, including part-time in IndyCar, where she's competed in three Indianapolis 500s, the most recent coming this year with Rahal Letterman Lanigan Racing. She finished 33rd.
In 2023, she has spent most of her time racing in the IMSA SportsCar Championship, which includes a pair of top-five finishes. However, she also returned to the Xfinity Series to run a four-race schedule for SS Greenlight Racing. 
She previously ran a four-race schedule with the series in 2018 with JD Motorsports, where she recorded her best finish, a 14th at Road America. The 43-year-old didn't fare as well in this year's trip to the Wisconsin track, finishing 38th due to mechanical issues. 
Not running at Indianapolis due to Hollywood Writers' Strike
Legge was scheduled to run her second race in the No. 07 car this weekend at Indianapolis. Unfortunately, it won't happen due to the strike by the Writers Guild of America. 
How could the work stoppage in Hollywood affect her driving at Indy? Sponsorship.
"Due to the unforeseen and ongoing writers' strike, which continues to affect our entertainment industry partners, the associated promotional plans for Katherine Legge's sponsorship to compete in the Xfinity Series have been temporarily suspended," Legge's agent, Klint Briney, told Jayski.com. 
According to the article, Blast Equality Collab was scheduled to be her primary sponsor at Indianapolis. However, in an email to Sportscasting, the driver's agency said that information was inaccurate and provided further clarification on the situation.
"Her sponsor for the Indy race had not yet been announced," an agency representative said. "However, the sponsor for that event has been impacted by the unforeseen and ongoing writers' strike. Therefore, their promotional window for paid media & sponsorship marketing was significantly shifted, and activating around the race on Aug. 12 no longer made sense for that entity."
Her remaining races on the schedule at Watkins Glen and the Charlotte Roval are uncertain.
To stay up to date on the latest happenings in NASCAR, including breaking stories you can't find anywhere else, follow Kyle on YouTube and Twitter.