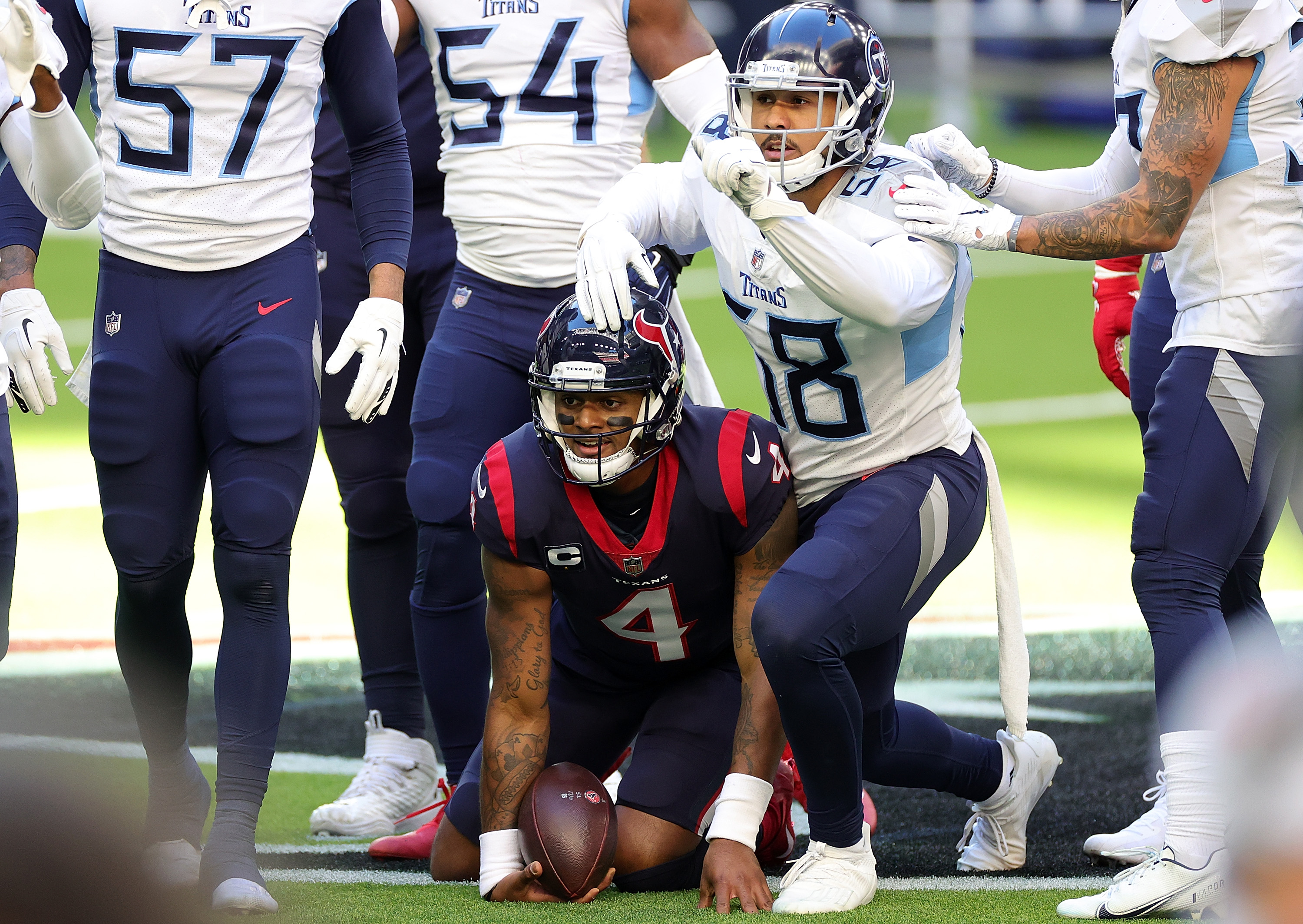 The Houston Texans Had a Strong Message for Deshaun Watson via the Draft, Then Adam Schefter Delivered a Stronger Statement
The Houston Texans made a strong statement about quarterback Deshaun Watson via the draft.
Deshaun Watson said he wanted out of Houston. After all that's transpired in the last couple of months, he's probably hoping he'll be able to stay there and play now. He's facing 22 allegations of sexual assault, and his football future is in doubt. The Houston Texans made a strong statement about Watson's situation during the 2021 NFL draft.
The Houston Texans are a mess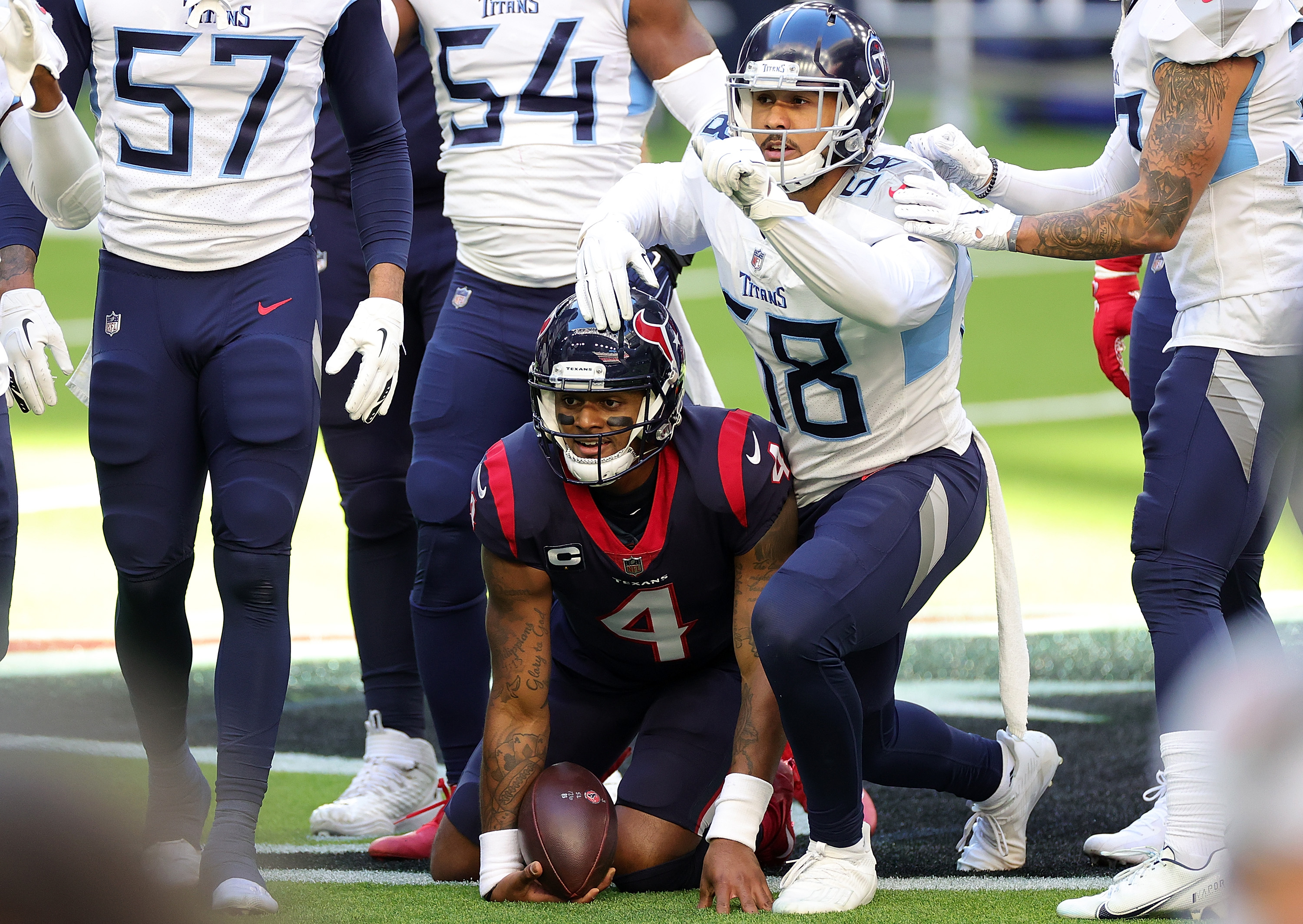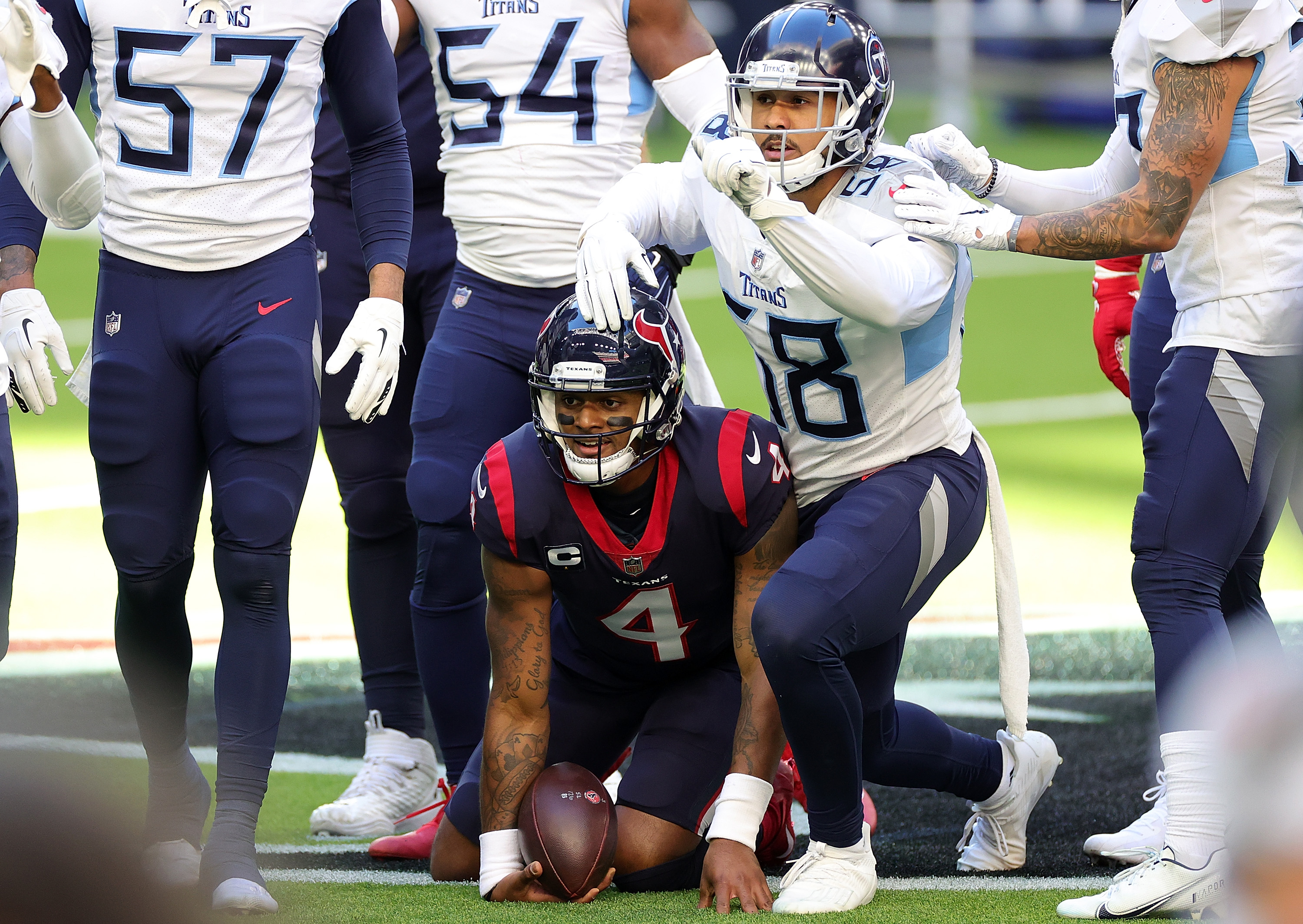 RELATED: The Houston Texans Have Officially Started to Cut Ties With Deshaun Watson Without Saying a Word
It's been a tough stretch for the Texans. The team finished a challenging season 4-12 and then watched a longtime fan-favorite ask for his release. J.J. Watt leaving the Texans was just one of the many issues taking part in Houston.
The franchise is clearly trying to change the culture by bringing in a new general manager and new coach. Even with those changes, Watson had still said he no longer wanted to play for the team. Watson was reportedly upset because he didn't have a say with the coaching and GM changes.
The problems with the Texans really began when they shipped off wide receiver DeAndre Hopkins to the Arizona Cardinals for oft-injured running back David Johnson. The team then got off to an 0-4 start and fired head coach and GM Bill O'Brien. The team finished 4-12 and has been in disarray ever since.
Deshaun Watson was unhappy and now he's in trouble
Watson put up some big numbers except for where they counted. The fourth-year quarterback racked up an NFL-high 4,823 passing yards and threw 33 touchdown passes. He completed 70.2% of his passes. The team, however, went an ugly 4-12.
Before saying he wanted out of Houston, Watson appeared to be the Texans' long-term plan at quarterback. He signed a four-year extension worth $156 million. After he made his demands to get out of Houston, things got much worse for the quarterback.
Watson is facing 22 allegations of sexual misconduct. Twenty-two different women have filed civil lawsuits against him and his season, and possibly career, is in doubt. Before Thursday's draft, NFL Commissioner Roger Goodell was asked about Watson. "We're obviously following that and looking at that ourselves," Goodell said, according to NBC Sports. "There are important steps that we will be taking as part of our Personal Conduct Policy. When we get to that point, we will certainly make a decision."
The Texans have made a statement without saying anything
Not only are the Texans a mess on the field, but they were also hampered in the draft-pick department. The team didn't even have to show up Thursday for the first night of the draft since they didn't own a first-round pick. They didn't have a second-round one, either. When it came to their first pick in the 2021 NFL draft, the Texans selected – you guessed it – a quarterback.
Stanford's Davis Mills was selected with the 67th overall pick. Houston was without first-and second-round picks after trading them for offensive lineman Laremy Tunsil of the Miami Dolphins in 2019. The Texans have veteran quarterback Tyrod Taylor on the roster but adding Mills gives them another body at their highly questionable quarterback spot.
On Saturday, Adam Schefter gave a report that doesn't look good for the Texans. Schefter said, "There are people in league circles who believe Deshaun Watson will not play this season. There are people who believe his career in Houston is over."