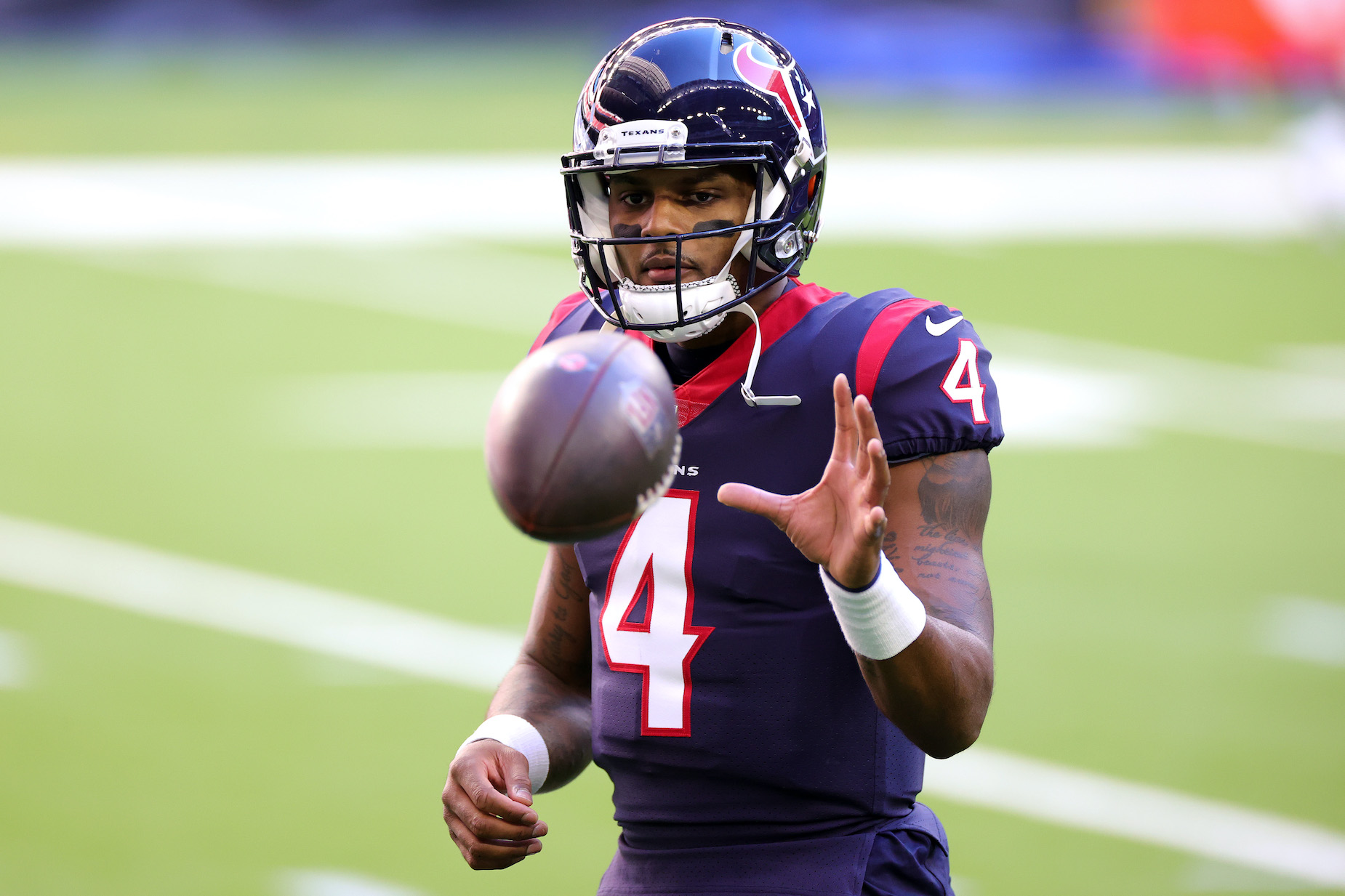 Deshaun Watson's Chances of Playing NFL Football This Season Might Have Just Taken a Major Hit
Will Deshaun Watson even be allowed to hit the gridiron as an NFL player in 2021?
When the 2021 NFL offseason began, the Houston Texans suddenly found themselves facing a quarterback problem. Deshaun Watson, the theoretical face of their franchise, requested a trade. Since then, however, the news cycle has changed as Watson has been accused of sexual misconduct by more than 20 women.
At this point, it's unclear how the saga will play out; with each passing day, it seems like a new update emerges. The latest piece of news, however, could damage Deshaun Watson's chances of taking the NFL field this season.
Deshaun Watson is facing multiple lawsuits, accusing him of sexual misconduct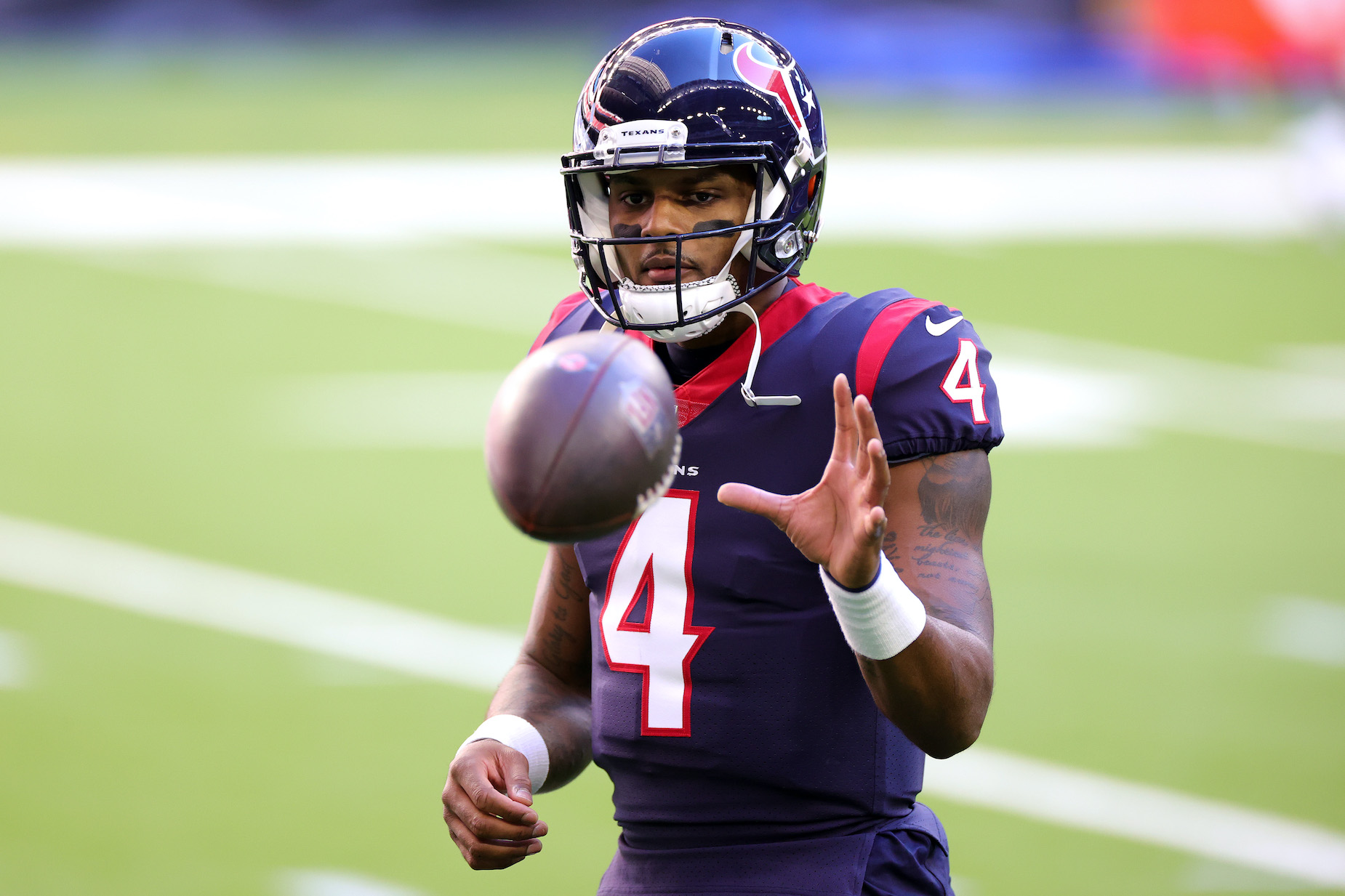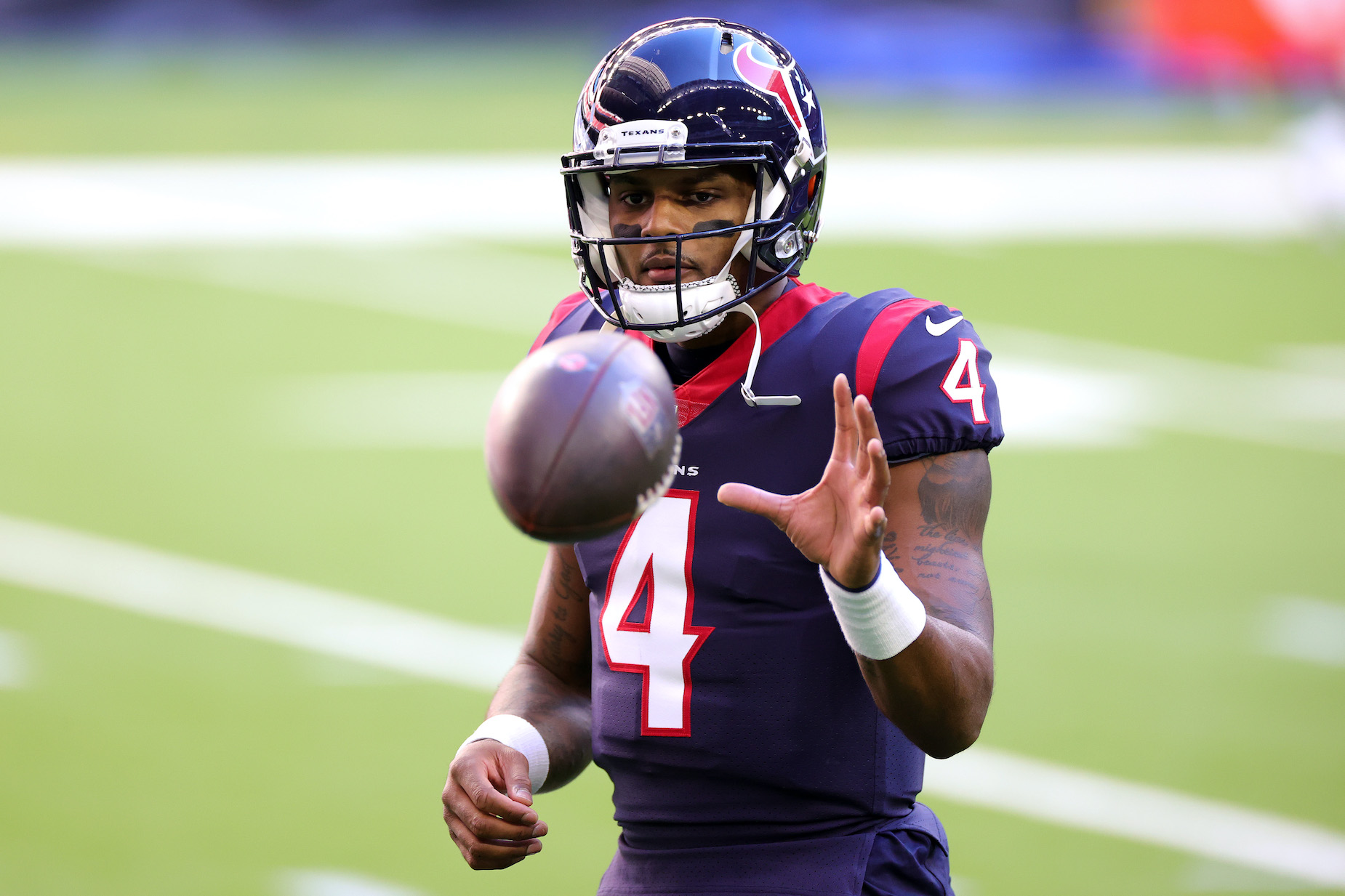 Under ordinary circumstances, the NFL offseason is full of whispers about potential trades and draft-day dealings. The situation surrounding Houston Texans quarterback Deshaun Watson, however, has nothing to do with football.
As laid out in a New York Times explainer that ran on April 15, "Houston Texans quarterback Deshaun Watson is the subject of 22 civil suits filed in March and April which accuse him of coercive and lewd sexual behavior, with two that allege sexual assault."
In March, Watson tweeted that he "never treated any woman with anything other than the utmost respect."
On April 19, the quarterback "officially rebutted the accusations of the 22 women who claim he engaged in sexual misconduct against them during massage therapy sessions, accusing those women in a civil court filing of fabricating their stories for money." As explained in another Times report, the filing states, "These lawsuits are replete with mischaracterizations of Mr. Watson's conduct. These range from being misleading, to fraudulent, to slanderous."
At least two women are reportedly willing to meet with the NFL
Thus far, most of the Deshaun Watson-related news has focused on the civil cases rather than his footballing future. A recent update, however, could have a direct impact on the latter.
As reported by Mark Berman, the sports director of Houston's Fox 26, "at least 2 of the women who've filed civil lawsuits against Deshaun Watson have agreed to meet with NFL investigator Lisa Friel via Zoom," Berman also noted that Tony Buzbee, the plaintiff's lead attorney, confirmed the report without providing further comment.
From an NFL perspective, the fact that some women are meeting with Friel is the prescient part. While the league may be pretty powerful in most cases, it can't force a non-employee to take part in an internal investigation.
According to an old copy of the league's personal conduct policy, a player can land on the commissioner's exempt list—essentially a paid suspension— "when an investigation leads the Commissioner to believe that a player may have violated this policy." Without knowing what will or will not happen in Friel's meetings, they could be a key step in potentially ruling Watson out of NFL action going forward.
At this point, Deshaun Watson's NFL future is up in the air
In the world of sports, things usually wrap themselves pretty nicely; while you can debate individual decisions along the way, games will end with a clear winner and loser. That isn't the case with the current Deshaun Watson proceedings, though.
From a legal perspective, Deshaun Watson is innocent until proven guilty. By the same token, though, his accusers deserve to have their claims heard and taken seriously.
Looking at things from a football perspective—which, in the grand scheme of things, is pretty unimportant—there still isn't much clarity. While the NFL now seems to be in a stronger position to potentially suspend Watson, there's no guarantee it will. Beyond that, the quarterback did request a trade earlier this offseason; even if he's eligible to suit up for the Texans this fall, it's possible that he's still willing to try to force his way out of Texas, assuming another team would want to add him to its roster.
Either way, there are still plenty of pieces to fall into place before we know what Deshaun Watson's future will hold.