How Are Peyton Manning and Jay Leno Connected to the Origin of the NFL?
Today, ESPN is showing an all-day marathon of Peyton's Places, featuring former NFL quarterback Peyton Manning discussing a variety of topics about the NFL and its 100-year history. In the first episode, comedian, former late-night talk show host, and car aficionado Jay Leno joins Manning to discuss the origins of the NFL and how it all started on the side of a 1920 classic car.
Peyton Manning is a man of many talents
Peyton Manning is one of the greatest quarterbacks in NFL history. In his 17-year career, his numbers are staggering. In addition to being named league MVP a record five times, Manning led both Indianapolis and Denver to Super Bowl victories. He was named to 14 Pro Bowls and seven All-Pro teams.
During his playing days, Peyton revealed he has another talent as a pitchman for a variety of products. He has appeared in promotions for DirecTV, Gatorade, Papa John's, but his most memorable spots have been promoting Nationwide Insurance.
What has made Manning so appealing to advertisers and their audiences is his delivery. The future Hall of Fame quarterback handles his lines like he handled an oncoming rusher, waiting until the last second and then delivering right on time.
When ESPN announced in 2019 Manning would be featured in a 30-episode series, revisiting various moments in NFL history through conversations with former players, coaches, and other key figures, it was a given the show would be a hit. That first episode with Leno proved it.
Jay Leno's vehicle collection includes one special car
Jay Leno made a name for himself making people laugh first as a stand-up comedian and then later as a successful late-night talk show host. While Leno no longer appears on late-night television, he currently hosts his own TV program called Jay Leno's Garage, which features his amazing vehicle collection of more than 286 vehicles, including 169 cars, and other vehicles of interest to him.
One of the more unique vehicles in Leno's collection is called the Hupmobile. The car was built from 1909 through 1939 at the Hupp Motor Car Company in Detroit. That first year the company produced 500 vehicles called the Hupp 20. It was a big success.
With an increased demand for the popular vehicle, the company ramped up production and, in 1910, built 5,000 vehicles. Over the next few years, as production levels continued to increase, more dealerships were requesting the car to include for sale in their showrooms. One such dealership belonged to Ralph Hay, a car dealer in Canton, Ohio.
Formation of the NFL on a Hupmobile
The origins of professional football go way back to 1892. While it was called professional, it was far from it as the collection of teams was never truly organized. There were various teams scattered throughout the region, but no real structure.
In September 1920, Hay, who also owned the Canton Bulldogs, decided to change that. To do so, he invited the ten other team owners to a series of meetings in his car showroom. Among those in attendance were football legend George Halas, owner of the Decatur Staleys (which became the Chicago Bears), and player Jim Thorpe, who played for Hay's Canton squad.
According to legend, because there weren't enough chairs to seat everyone present, some men sat on the running boards of the Hupmobile to discuss the formation of the league. As they sat drinking prohibition beer, the owners decided any team wanting to join the new league would pay a franchise fee of $100.
Initially, they named the league the American Professional Football Association. Several years later, Halas changed the name to the National Football League, so it was more in line with Major League Baseball and sounded more official.
Peyton Manning and Jay Leno go for a spin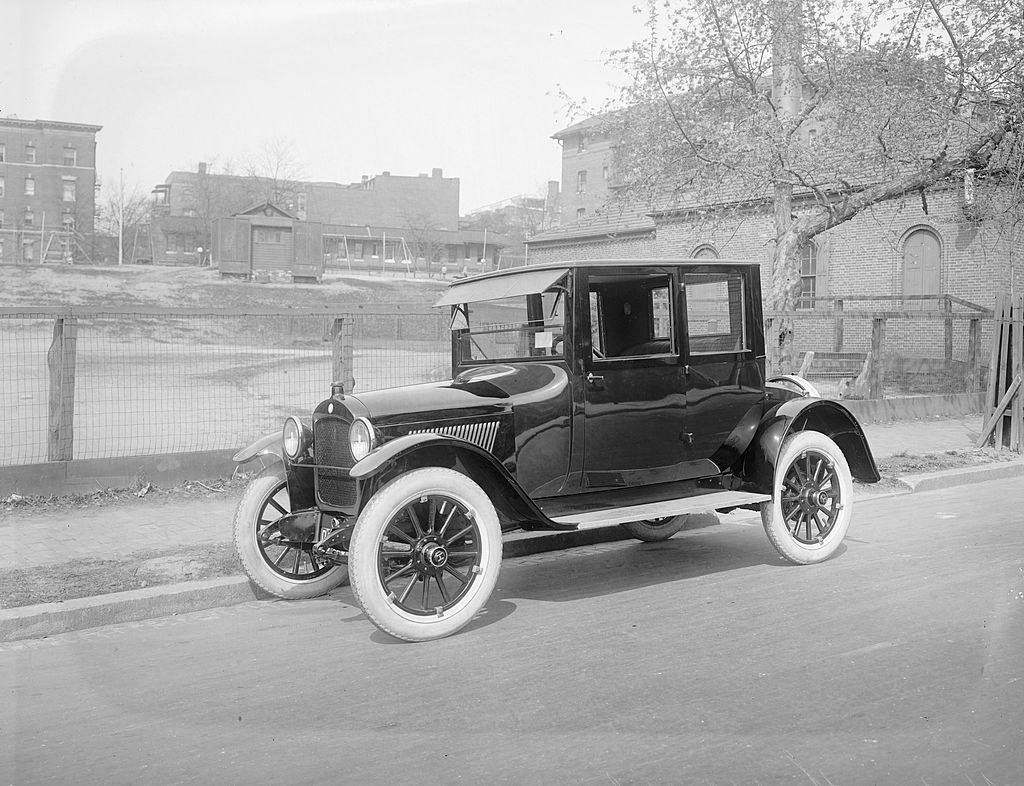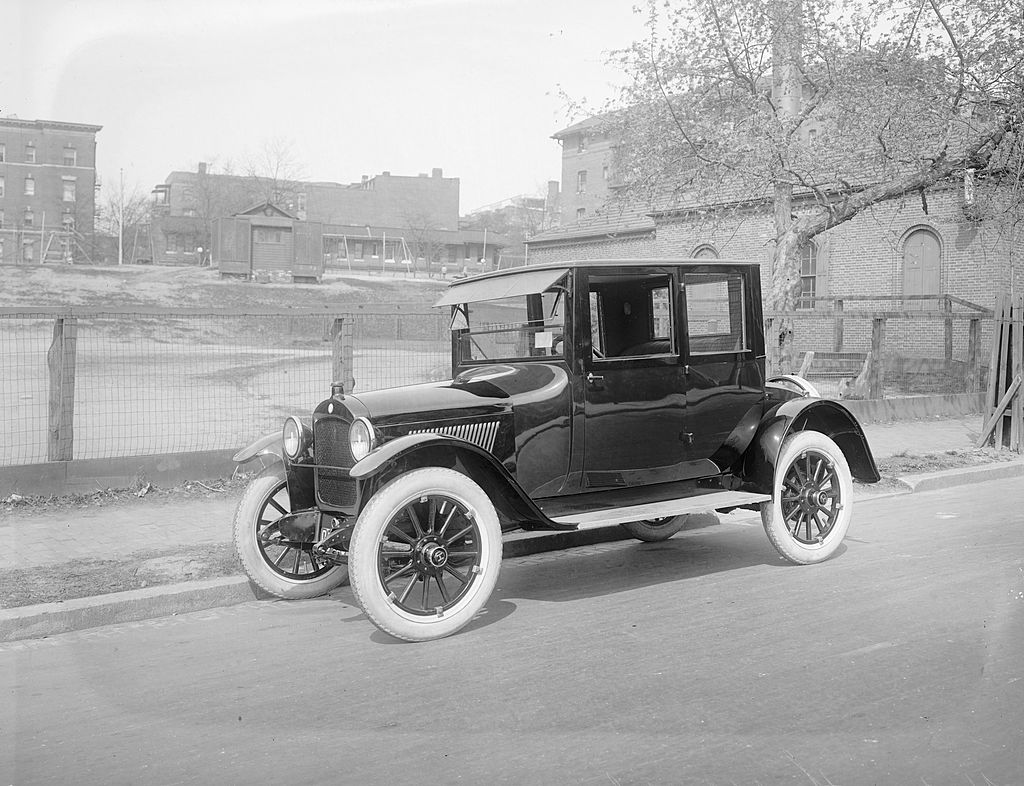 After Peyton Manning describes the formation of the league on the side of Jay Leno's Hupmobile, the comedian asks the quarterback if he wants to take the stick-shift vehicle for a test drive. Manning, who admits he doesn't know how to drive a manual, hesitates but accepts.
You know it's going to be a rough ride when Manning and his 6-foot-5-inch frame struggles just to get inside the two-seat vehicle. Once inside, the quarterback verified what he had said moments earlier. He can't drive a stick. He does manage to get the car moving forward, but after a few minutes, the two decide it's time for a switch.
Driving around the streets of Burbank with Leno behind the wheel, the two banter back and forth discussing the vehicle and its history. As the car slowly makes its way around town, Manning, in his dry sense of humor, describes the vehicle as "a hybrid between a car and a horse."
ESPN got it right teaming up with Manning to produce Peyton's Places. And Manning proves he's a more than capable host delivering his lines and driving the story forward. Just as long as it's not a stick.