How Good Is Central Arkansas Quarterback Breylin Smith?
To most college football fans, University of Central Arkansas quarterback Breylin Smith is relatively unknown. Playing for a smaller FCS school, Smith hasn't had many opportunities to be featured on national television or have his highlights shown on SportsCenter. 
Don't mistake Smith's lack of media attention for not being a top-notch quarterback. Last season, the 6-foot-3-inch, 210-pound quarterback was one of the best in the Southland Conference en route to setting school records in touchdowns and yards. Here's a look at Central Arkansas quarterback Breylin Smith and why he's one quarterback to watch in the 2020 college football season. 
Breylin Smith destined to be a star athlete 
Breylin Smith was born to be a star athlete at the University of Central Arkansas (UCA). Smith's father played linebacker at Stephen F. Austin. His late mother played basketball and volleyball at UCA. She was also inducted into the Conway High School Hall of Fame. 
Smith's aunt and uncle, Mario and Micaela Thomas, both played basketball at UCA. Another uncle, Travian Smith, played with the Oakland Raiders from 1998-2004, while his other uncle, Ike Thomas, played for the Dallas Cowboys in the 70s. 
It was in his genes to be an athlete. And like so many relatives before him, Smith decided to stay in Conway and take his talent to the next level at UCA. 
Breylin Smith's rough start at UCA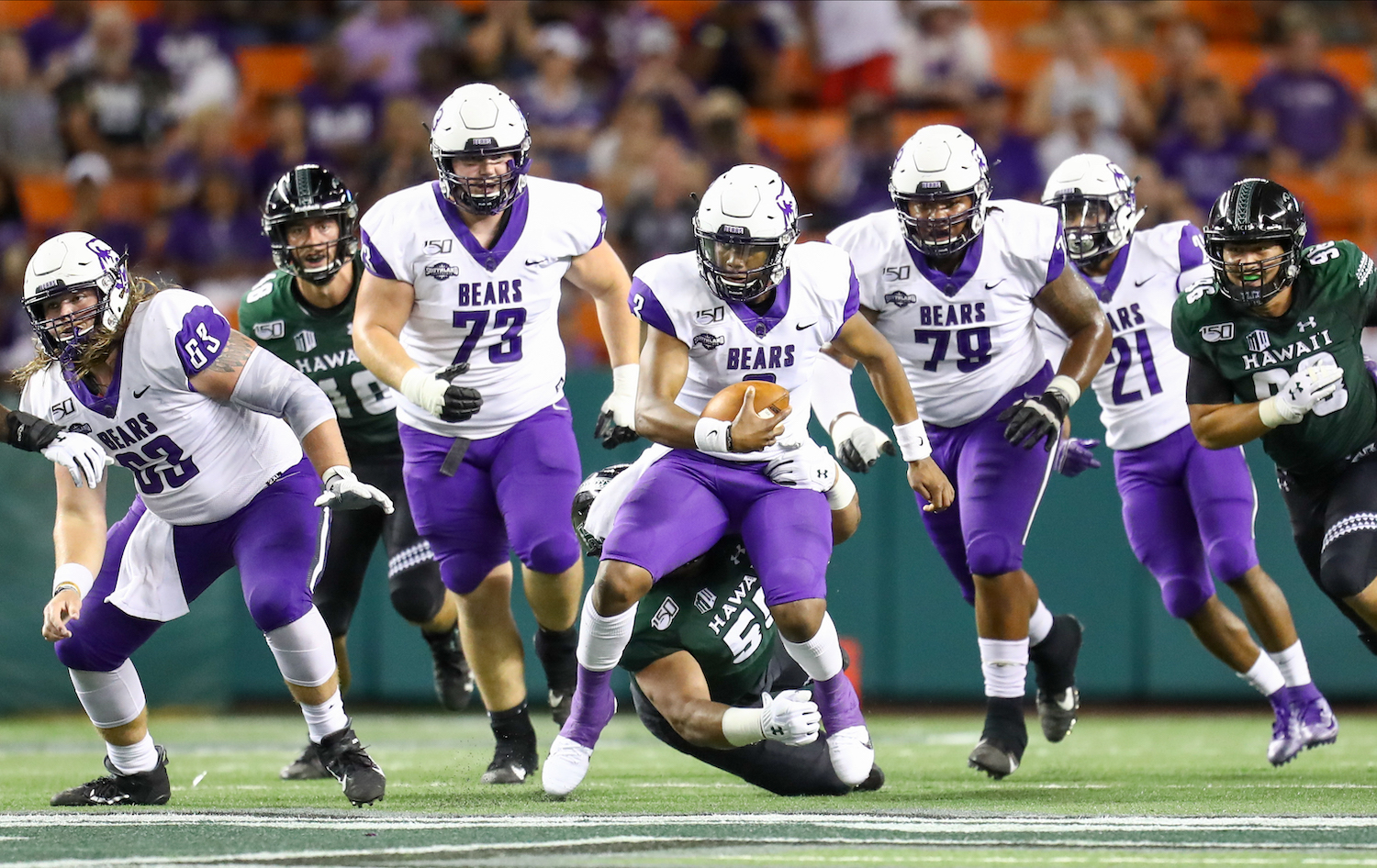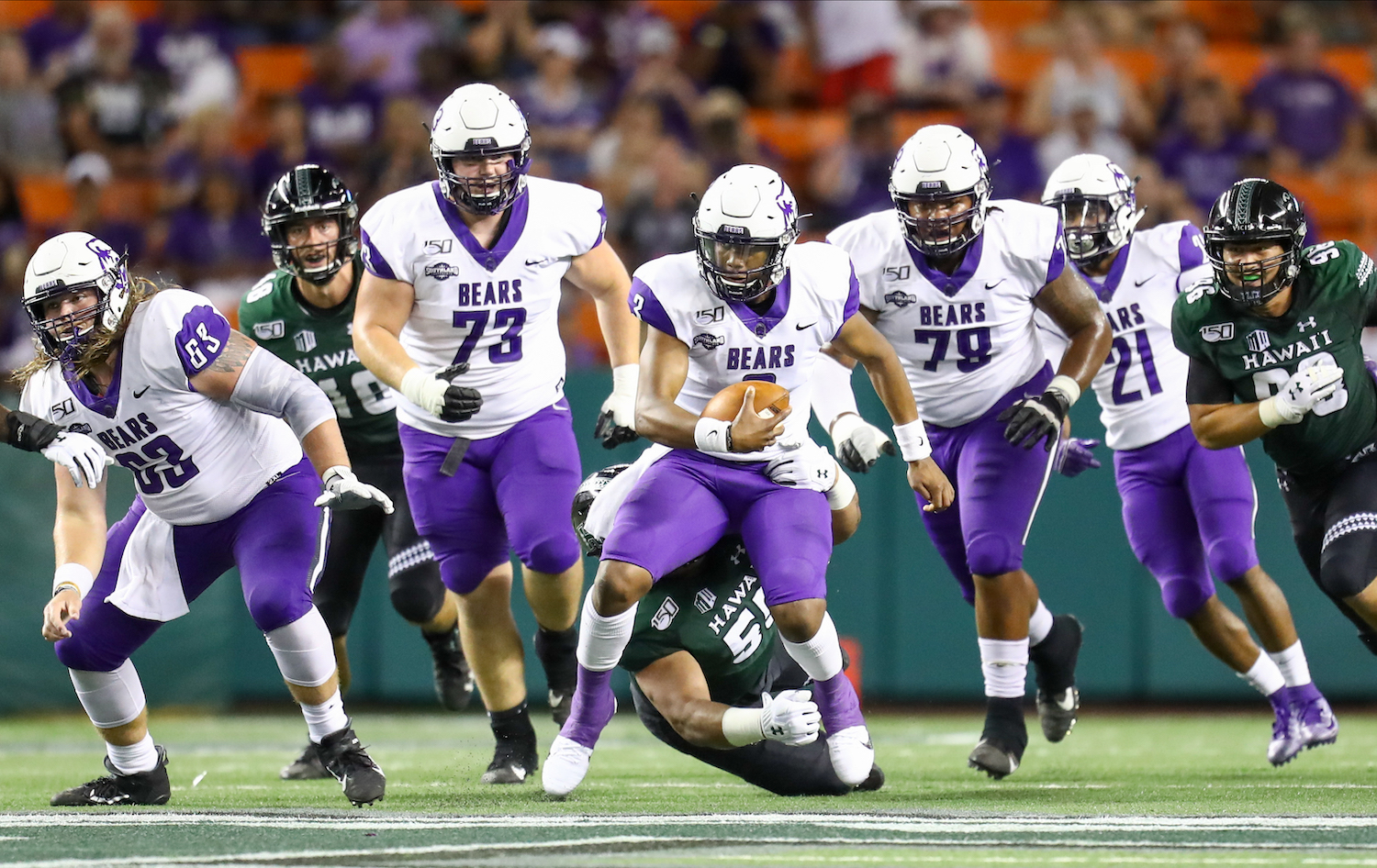 In 2019, Breylin Smith had his breakthrough season for the Bears. It was the payoff after his first two seasons at UCA, where he struggled trying to overcome one hurdle after another.
After redshirting his freshman year, Smith's redshirt freshman season was altered when tragedy struck. His grandfather, who helped raise him and taught him everything he knew about football, died unexpectedly from a brain aneurysm. Smith saw limited action that season and completed just three passes for 78 yards. 
In Breylin Smith's redshirt sophomore season, he was named the starter. Things got off to a great start. In the first four games, he had completed 77-of-112 attempts with six touchdowns and one interception. Then, in the fourth game of the season against Sam Houston State, Smith suffered a broken ankle. It was an abrupt and disappointing end to his season, but he had displayed his potential in those first games and offered a preview of what was to come.
Smith shines in 2019
In 2019, it all came together for Breylin Smith. In the season opener, he went 20-of-28 for 324 yards and three touchdowns en route to a 35-28 win on the road over Western Kentucky University. He followed it up in the second week with another solid performance completing 19-of-30 passes for 283 yards with three touchdowns and a victory over Austin Peay. 
Smith remained steady the entire year and by season's end, the 6-foot-3-inch, 210-pound quarterback was considered one of the top signal callers in the FCS ranks. He finished the season averaging 292.8 yards through the air per contest. He set the single-season UCA passing record with 3,704 yards and 32 touchdowns. For his efforts, he earned All-Southland Conference second team honors.
While 2019 was undoubtedly a success, Smith believes the 2020 season could be even better with some big weapons returning. One of his main targets will be Southland Freshman of the Year Tyler Hudson, who hauled in 55 receptions for 975 yards and 12 touchdowns in his first year at UCA. Smith's other big weapon is 6-foot-3, 190-pound junior and first team All-Southland Conference receiver Lujuan Winningham, who finished 2019 with 50 receptions, 814 yards, and eight touchdowns. 
With Breylin Smith's talented arm and his arsenal of receivers, the junior quarterback is expecting to improve on 2019 and hoping to catch the attention of NFL scouts in the process. Tonight's nationally televised game on ESPN against Austin Peay is a good place to start.
Like Sportscasting on Facebook. Follow us on Twitter @sportscasting19.