How Heisman Winner Ty Detmer Lost His Life Savings in Ponzi Scheme
After winning the Heisman Trophy in college, Ty Detmer played sparingly in the NFL. In retirement, he got caught up in a Ponzi scheme that cost him his life savings.
Ty Detmer was one of college football's top quarterbacks in the early 1990s. After winning the Heisman Trophy in 1990, Detmer played mainly as a backup in the NFL before retiring in 2003. Years later Detmer landed a job at an investment firm, and unknowingly got caught up in a Ponzi scheme that bilked millions of dollars from investors including Detmer who ended up losing his life savings.
Ty Detmer becomes record-setting NCAA quarterback
After receiving All-American honors in football and being named the Texas Player of the Year, Ty Detmer surprised many heading out west to Utah to play football at Brigham Young University. During Detmer's freshman season, he split time at quarterback but showed signs of production late in the year. The following season head coach LaVell Edwards named Detmer the starter.
In 1989 as a sophomore, Ty Detmer passed for 4,560 yards with 32 touchdowns. He led BYU to the Western Athletic Conference (WAC) Championship, its first since 1985, and finished the season against Penn State in the Holiday Bowl, setting NCAA records for most passing yards (576) and most yards of total offense (594) in a single bowl game. He finished ninth in Heisman Trophy voting.
Detmer's 1990 junior season ranks as one of the greatest for a quarterback in college football history. He passed for 5,188 yards and 41 touchdowns and finished the year with 42 NCAA records (and tied for five others). The highlight of the season coming in BYU's 28-21 upset victory over the top-ranked and defending national champion Miami Hurricanes when Detmer passed for 406 yards and three touchdowns. That season he won the Heisman Trophy, and the Maxwell and Davey O'Brien awards. 
After a solid senior season in 1991, the Green Bay Packers selected Detmer in the 9th round of the 1992 Draft.
Detmer gets involved in Ponzi scheme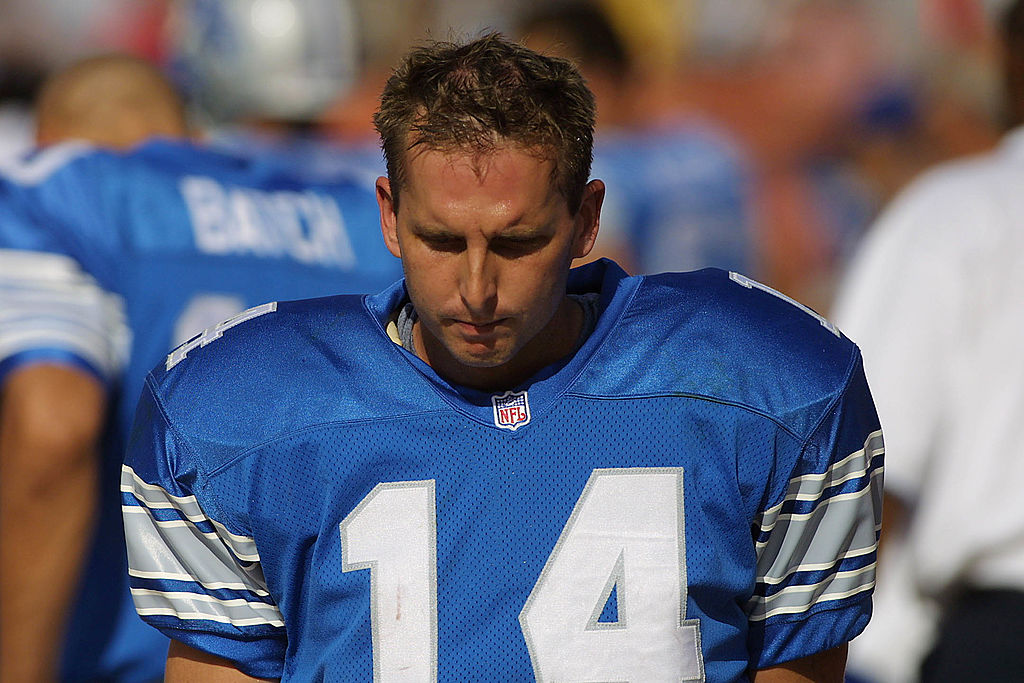 Ty Detmer rarely saw the field in the NFL playing primarily as a backup. After eight seasons on five different teams, he retired from the game in 2003. A few years later he moved to Austin, Texas, where he befriended a man at church named Kurt Barton, a local businessman who owned an investment firm.
After the two developed a close relationship, Barton asked Detmer to join the firm and start working in the athlete services division. Through Detmer and his extensive network of current and former retired NFL players, Barton brought in millions to the firm. 
For three years, Detmer recruited other NFL players to invest in the firm, not knowing what was happening behind the scenes. In December 2009, the Securities and Exchange Commission filed securities fraud charges against Barton for operating a multi-million dollar scam that used former NFL players to promote its offerings. 
Ty Detmer takes stand and describes losing life savings
Two years later, the case against Barton went to trial. Detmer and other players sat in the courtroom and listened to lawyers argue the case. Prosecutors alleged the Ponzi scheme bilked more than 300 investors over four years of approximately $75 million. Of that amount, about $20 million went to legitimate business purposes.
Prosecutors described how many of the investors lost their retirement savings in the scheme, including Detmer, who lost $2 million. When lawyers called Ty Detmer to testify, the former star quarterback fought back tears when describing what happened. 
"You lose money, that's one thing," Detmer said from the witness stand. "But I feel like all I've ever tried to do was just do the right thing."
Barton was convicted on 39 counts, including more than a dozen each of wire fraud and money laundering. He was sentenced to 17 years in prison.