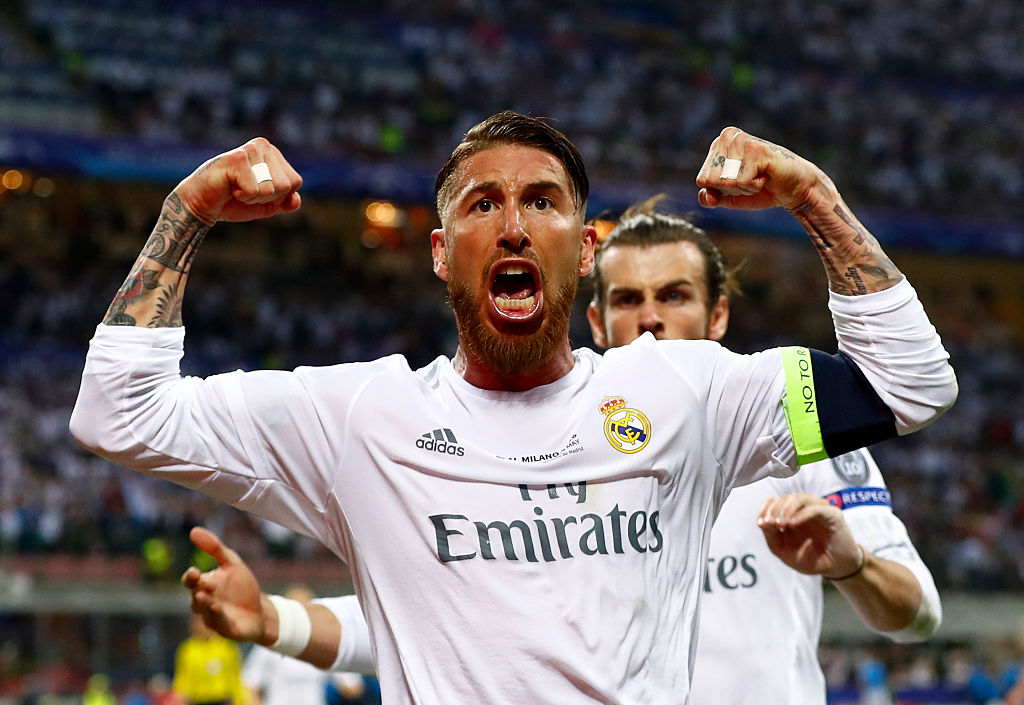 How Many Career Goals Does Sergio Ramos Have?
Despite being a defender by trade, Sergio Ramos has a nose for the goal. So how many goals has the Spaniard tallied in his career?
Real Madrid has had the pleasure of being Sergio Ramos' home for years now. Over the course of his career, he has now scored over 100 career goals. The majority of those goals have come during his time with Real Madrid.
He is making quite the statement in Europe and he continues on to add more goals to his career tally. With 61 in LaLiga and 12 in the Championship League. This is only the icing on the Sergio Ramos cake, as his career has been packed full of accomplishments, especially for his position as a defender according to Marca. Below are the career highlights that pinpoint growth and achievement in Ramos's career.
Sergio Ramos' early career
Sergio Ramos' professional career started at Sevilla. After netting goals for Sevilla and proving his defensive prowess he received an offer from Real Madrid.
At the time, there were very few teenagers in the game, the deal that Sergio Ramos went on to sign with Real Madrid one of the highest contracts for younger players, making him the most expensive teenager at that time. Real Madrid took him to be the right investment, as he would prove to be beneficial to the team in the coming years. He has continued to stay true to the team that invested in him, despite other offers that have come his way.
Success with Real Madrid
It was not long until Sergio Ramos would begin to make a name for himself. After being with Real Madrid for two years, Ramos was proving to be the investment that the team was counting on.
His ability to score despite his position as the defender made him a player to watch across Europe. The success that both he and Real Madrid have had in his years there are unmatched. The team has won the Champions League four times and captured many La Liga titles.
Sergio Ramos' total career goals
Sergio Ramos is a true force of nature when on the field. With 105 goals at the young age of 32, Ramos is showing no signs of slowing down as he moves forward in his career.
In fact, Ramos has suggested that there is more to accomplish in his career with Real Madrid. This season alone he has already scored a goal in Champions League play. With all of his career accomplishments, he is an athlete that Spain should be proud of and continue to watch for years to come.