How Many Times Have the Kansas City Chiefs Played in the Super Bowl?
While the Kansas City Chiefs have been one of the most dominant teams in the NFL in recent years, that certainly hasn't been the case for the vast majority of the Super Bowl era.
In fact, after appearing in two of the first four Super Bowls while still members of the AFL, including the inaugural edition, the Chiefs didn't appear in the title game for half a century. And during those 50 years, Kansas City only appeared twice in the AFC Championship Game.
So exactly how many times have the Kansas City Chiefs appeared in the Super Bowl?
How many times have the Kansas City Chiefs been to the Super Bowl?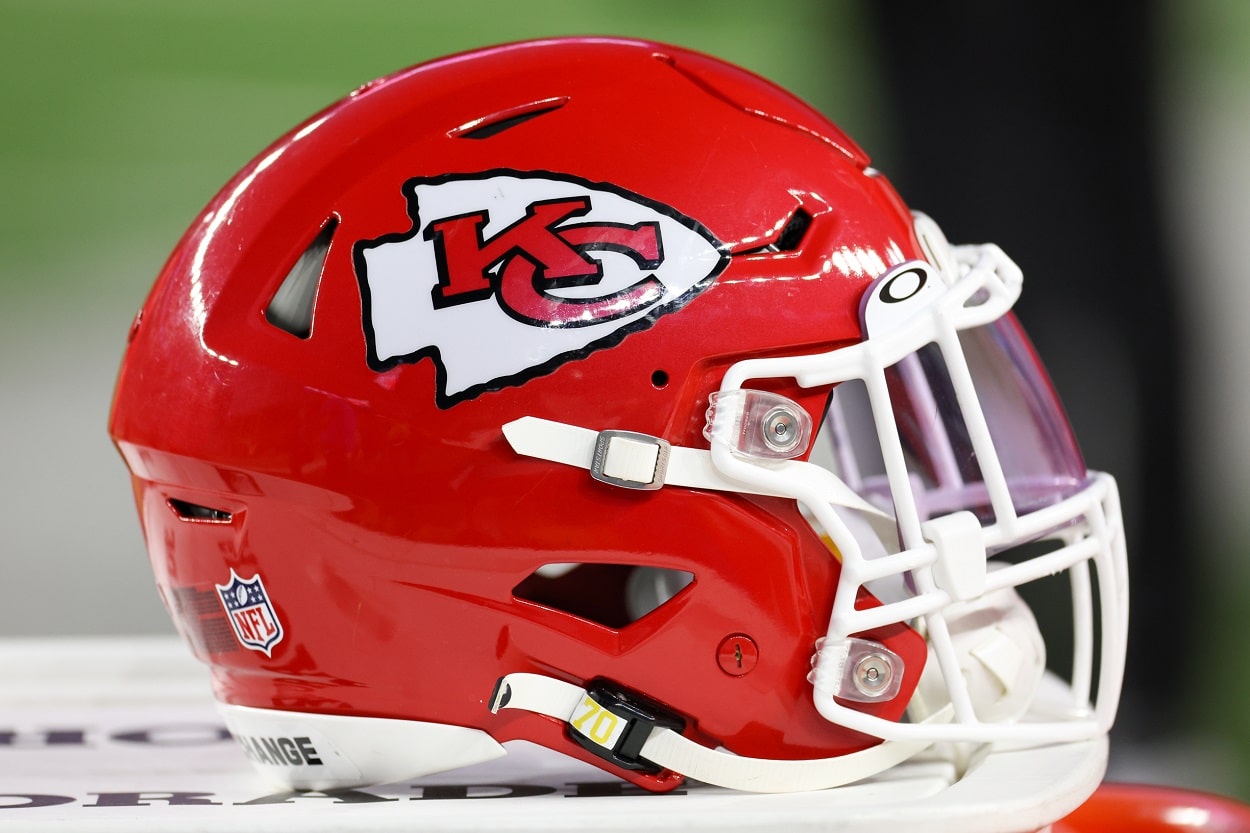 As mentioned, the Chiefs appeared in the very first Super Bowl, which was then called the AFL-NFL World Championship Game. After defeating the Buffalo Bills to win the AFL title following the 1966 season, Kansas City took a 35-10 loss to the Green Bay Packers.
Following the 1969 campaign, the AFL's final season before the merger, the Chiefs knocked off the Oakland Raiders in the AFL title game and then defeated the Minnesota Vikings in Super Bowl 4 by a score of 23-7 behind a solid performance from quarterback Len Dawson, who was awarded the game's MVP award.
Over the next 50 years, as mentioned, the Chiefs made two appearances in the AFC Championship Game, losing to the Bills following the 1993 season and to the New England Patriots following the 2018 campaign.
A season after that loss to New England, Patrick Mahomes led the Chiefs to the franchise's third Super Bowl appearance and second Super Bowl title with a 31-20 victory over the San Francisco 49ers. Kansas City returned to the title game the following year but took a 31-9 loss to the Tampa Bay Buccaneers.
The Chiefs made a fifth appearance in the Big Game following the 2022 season, earning a 38-35 victory over the Philadelphia Eagles.
| | | |
| --- | --- | --- |
| Date | Game | Result |
| 1/15/67 | Super Bowl 1 | Packers-35, Chiefs-10 |
| 1/11/70 | Super Bowl 4 | Chiefs-23, Vikings-7 |
| 2/2/20 | Super Bowl 54 | Chiefs-31, 49ers-20 |
| 2/7/21 | Super Bowl 55 | Buccaneers-31, Chiefs-9 |
| 2/12/23 | Super Bowl 57 | Chiefs-38, Eagles-35 |