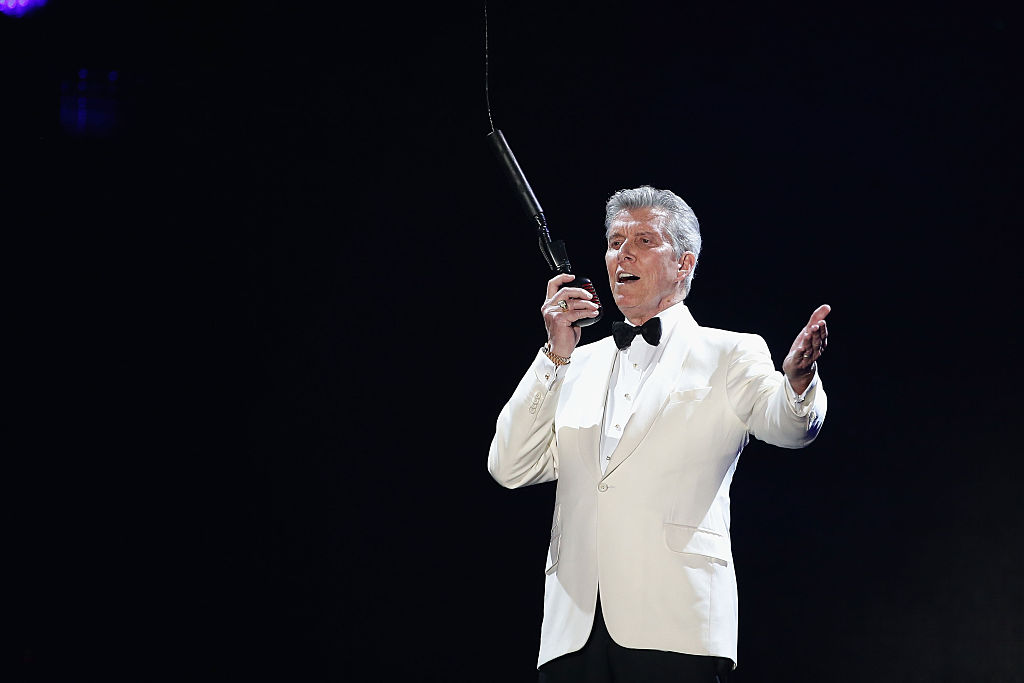 How Much Is Michael Buffer Worth Because of Boxing?
Boxing announcer Michael Buffer has made millions of dollars from "Let's get ready to rumble!"
Michael Buffer has built a financial empire from his work in the boxing ring without ever once having been punched in the face.
Buffer has been doing ring introductions for many of the world's biggest fights for decades. He has leveraged his trademark catchphrase into millions of dollars by licensing its use to some of the country's largest companies.
'Let's get ready to rumble!' is a boxing tradition
Michael Buffer sold cars and did modeling work after being discharged from the Army at the age of 23, but he didn't find his calling in life until the age of 38 when he began his career as a boxing announcer.
He caught on with Bob Arum's Top Rank promotions and was doing all the introductions on ESPN boxing cards. Having failed to stir up the crowd with "Man your battle stations" or "Ladies and gentlemen, fasten your seatbelts" early on, Buffer started using his now-familiar "Let's get ready to rumble!" line in 1984 and it caught on with the national audience.
That led to Buffer being hired as the exclusive ring announcer for all boxing cards in businessman Donald Trump's casinos. It gained him access to the sport's top boxers and promoters.
Among the memorable fights Buffer has announced were 44-year-old George Foreman knocking out unbeaten Michael Moorer in the 10th round in 1994 after trailing badly on points, and Evander Holyfield beating Riddick Bowe for the heavyweight title in a rematch interrupted by a fan trying to fly into the ring. He was also the announcer for Bowe vs. Andrew Golota, which ended in a near-riot at Madison Square Garden in 1996.
Michael Buffer branched out beyond boxing
One report speculated that Michael Buffer earns an average of as much as $5 million per fight card. That more likely reflects his overall annual income divided by the number of fights he works.
Buffer's popularity in the boxing ring led to numerous other opportunities for him in the sports world, including working for World Championship Wrestling. He has announced at championship series for the MLB, NBA, and NHL playoffs as well as the NFL postseason and the Indianapolis 500.
He has also appeared in boxing-themed films and starred in the movie "You Don't Mess with the Zohan" as the villain. Buffer has also been an animated character in television series including "The Simpsons" and "South Park."
Michael Buffer has protected his catchphrase
Boxing announcer Michael Buffer, 75, has been very careful in protecting his most valuable asset, formally obtaining a trademark for the "Let's get ready to rumble!" catchphrase in 1992.
That's led to lucrative licensing agreements with video developers whose games have become popular on systems manufactured by Sony, Sega, and Nintendo. He's also been made into an action figure by at least two toy manufacturers.
Buffer, the half-brother of UFC ring announcer Bruce Buffer, appeared in Progressive Insurance commercials in 2013, altering his signature line to "Let's get ready to bundle!"
Combined with deals he's struck with the Mega Millions lottery, Kraft Cheese, and apparel companies, he is believed to have earned more than $400 million just from product licensing.