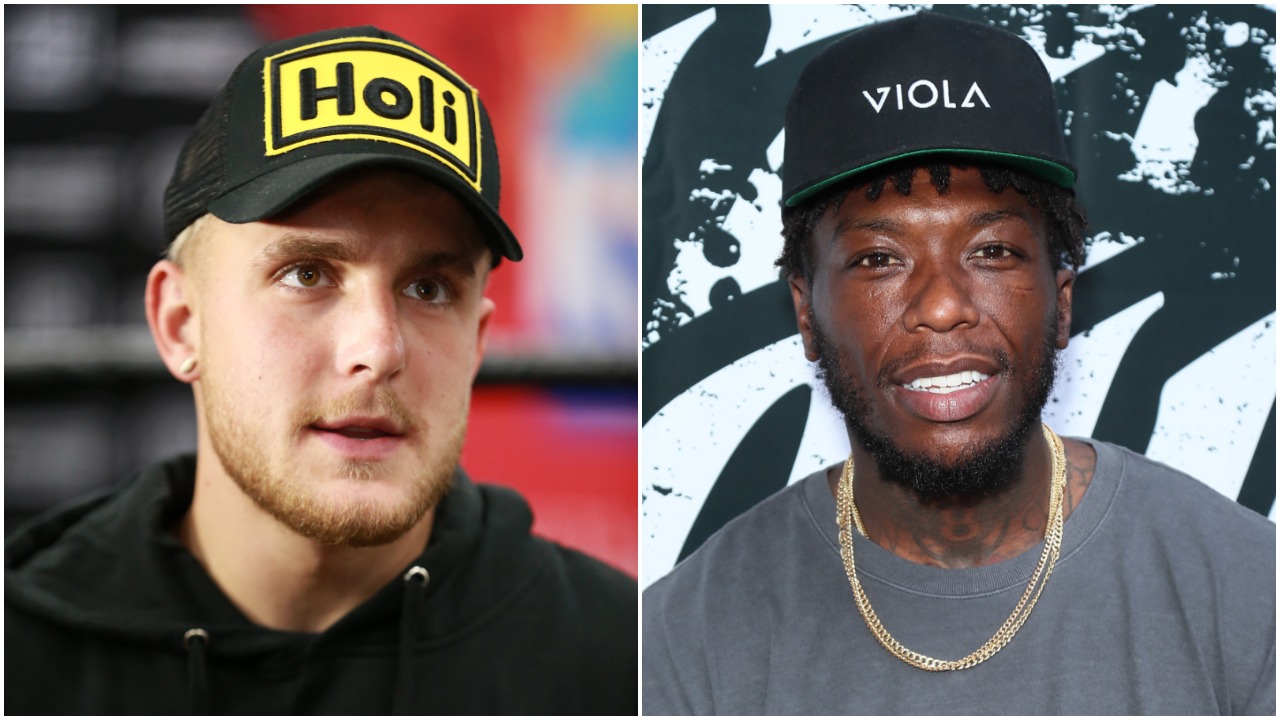 How the Tyson vs. Jones Undercard Fight Between Disney and YouTube Star Jake Paul and NBA Slam Dunk Champ Nate Robinson Became a Thing
A look at how the fight on the Mike Tyson vs. Roy Jones Jr. undercard featuring YouTuber Jake Paul and former NBA star Nate Robinson came to be.
We're inching closer and closer to Saturday night's exhibition bout that will see 51-year-old Roy Jones Jr. take on 54-year-old Mike Tyson. But the battle, if we can really call it that given the set of rules, between two of boxing's all-time greats isn't the only fight on the card at Staples Center. There are three fights set for the preliminary card and an additional three on the main card before Tyson and Jones step in the ring, one of which features former Disney Channel and current YouTube star Jake Paul battling former three-time NBA Slam Dunk Contest winner Nate Robinson in a six-round fight in the cruiserweight division.
So how did the Jake Paul vs. Nate Robinson come to be?
Jake Paul is a former Disney Channel star and YouTuber that has a 1-0 record as a pro boxer
For those unfamiliar with just who Jake Paul is, here's a quick recap. He initially became internet famous on the now-defunct app Vine and then took his fame to YouTube. Due to his popularity, the Disney Channel took a chance on him and gave him a role on the show Bizaardvark but fired him during the filming of the show's second season. Paul began putting out more adult content on his YouTube channel, alienating some of his younger fan base, and also found himself in trouble with the law on a few occasions. He's put out a number of music singles and currently has more than 20 million subscribers on his channel.
In February 2018, it was announced that Jake Paul's older brother, Logan, would be taking on fellow YouTube star KSI in an amateur boxing match in England with Jake battling KSI's younger brother, Deji, on the undercard. YouTube streamed the fights on its pay-per-view platform and while the main event ended in a draw, Jake Paul won his fight via fifth-round TKO when Deji's corner threw in the towel after Paul unleashed a series of blows on his opponent.
In January 2020, Jake Paul made his professional boxing debut in Miami on the undercard of the WBO middleweight title fight between champion Demetrius Andrade and challenger Luke Keeler, a fight won by Andrade. As for Paul, he fought another YouTuber, AnEsonGib, who was also making his pro debut, and scored a first-round TKO. The entire idea of YouTubers invading the sport of boxing clearly upset Nate Robinson.
Former NBA Slam Dunk Contest champ Nate Robinson called him out
Nate Robinson is a huge fan of boxing. So when he saw YouTube stars such as Jake Paul essentially invading the sport, the former three-time NBA Slam Dunk Contest champion took issue with it. He began ranting against Paul on Instagram for calling out other YouTubers for fights instead of actual boxers.
Robinson, who played for eight teams and averaged 11 points and three assists per game over the course of an 11-year NBA career, also talked to TMZ Sports about his disdain for Jake Paul and challenged him to a fight, saying "Let's get it done!" And his wish has now come true.
How the Jake Paul vs. Nate Robinson fight became an actual thing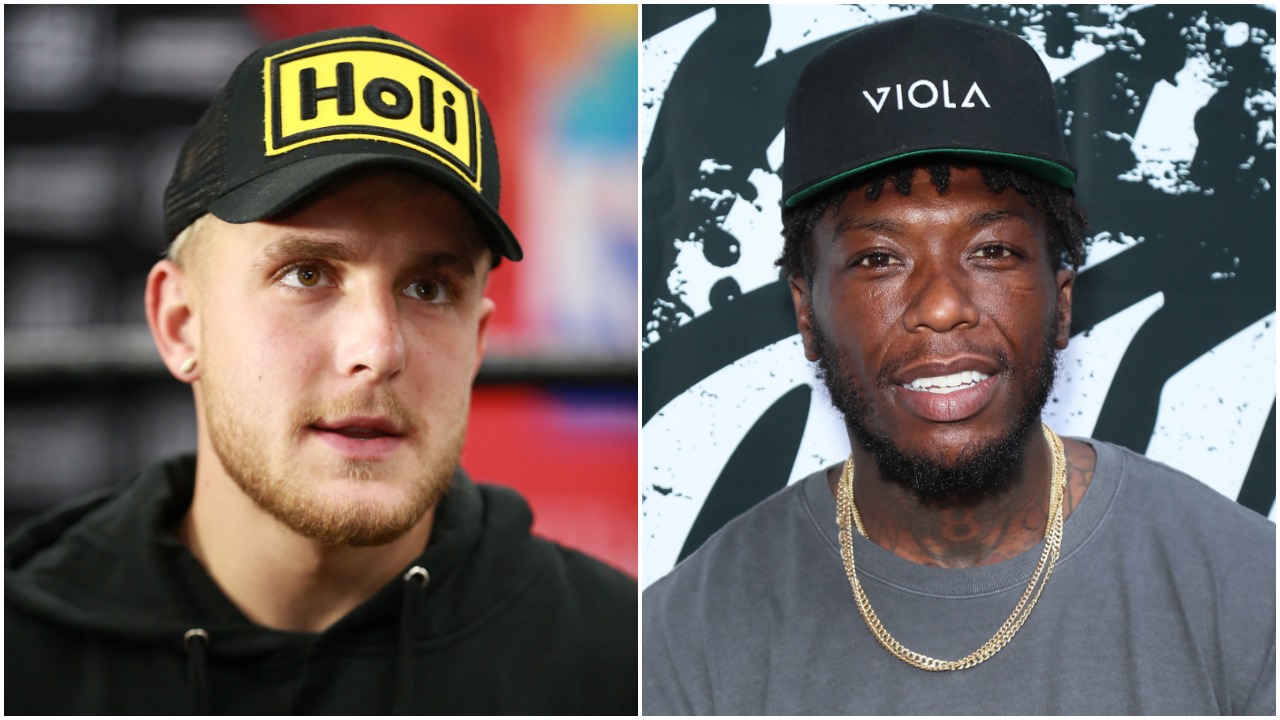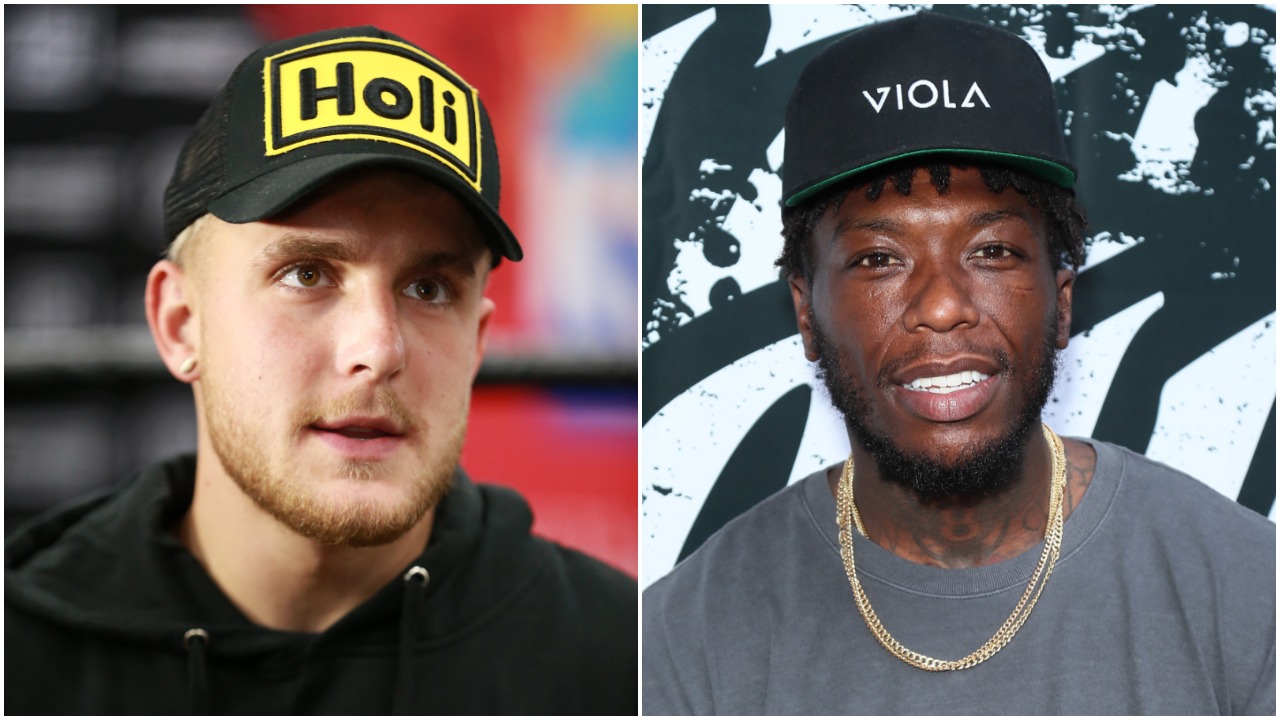 So here's how the Jake Paul vs. Nate Robinson fight officially became part of the undercard for the Mike Tyson vs. Roy Jones Jr. fight on Saturday night. According to Heavy.com, Paul was approached by Tyson's team when the event was being put together and was told that he was wanted on the undercard and could handpick his opponent. The 23-year-old had seen Robinson's TMZ interview, wasn't happy about it, and chose the former NBA star.
"Yeah, so he was talking s— on Instagram a bunch. And then saying like, 'I'm an athlete, I could beat anybody. Jake Paul, you suck.' And he was showing his boxing skills while he was doing all that.

"And then he went on the TMZ interview and just was talking s—. And, for me, it's like, I'm not afraid of anyone. I'll fight anyone. I have a long list of people I want to get into the ring with. But if someone calls me out and it makes sense and there's an opportunity for us to fight, then let's do it."

Jake Paul on Nate Robinson
Nate Robinson, who is 13 years older and four inches shorter than his opponent on Saturday, actually gave credit to Jake Paul for agreeing to the fight.
"It's pretty cool that he took the fight. He's not a little scared-a– schoolgirl, and he's ready to fight, you know what I'm saying? He's ready to get in the ring and ready to get it popping. So I'm ready to go."

Nate Robinson on Jake Paul
As mentioned, Jake Paul vs. Nate Robinson is one of three undercard bouts on the main card of the Mike Tyson vs. Roy Jones Jr. event, which kicks off at 9:00 p.m. Eastern on Saturday night.