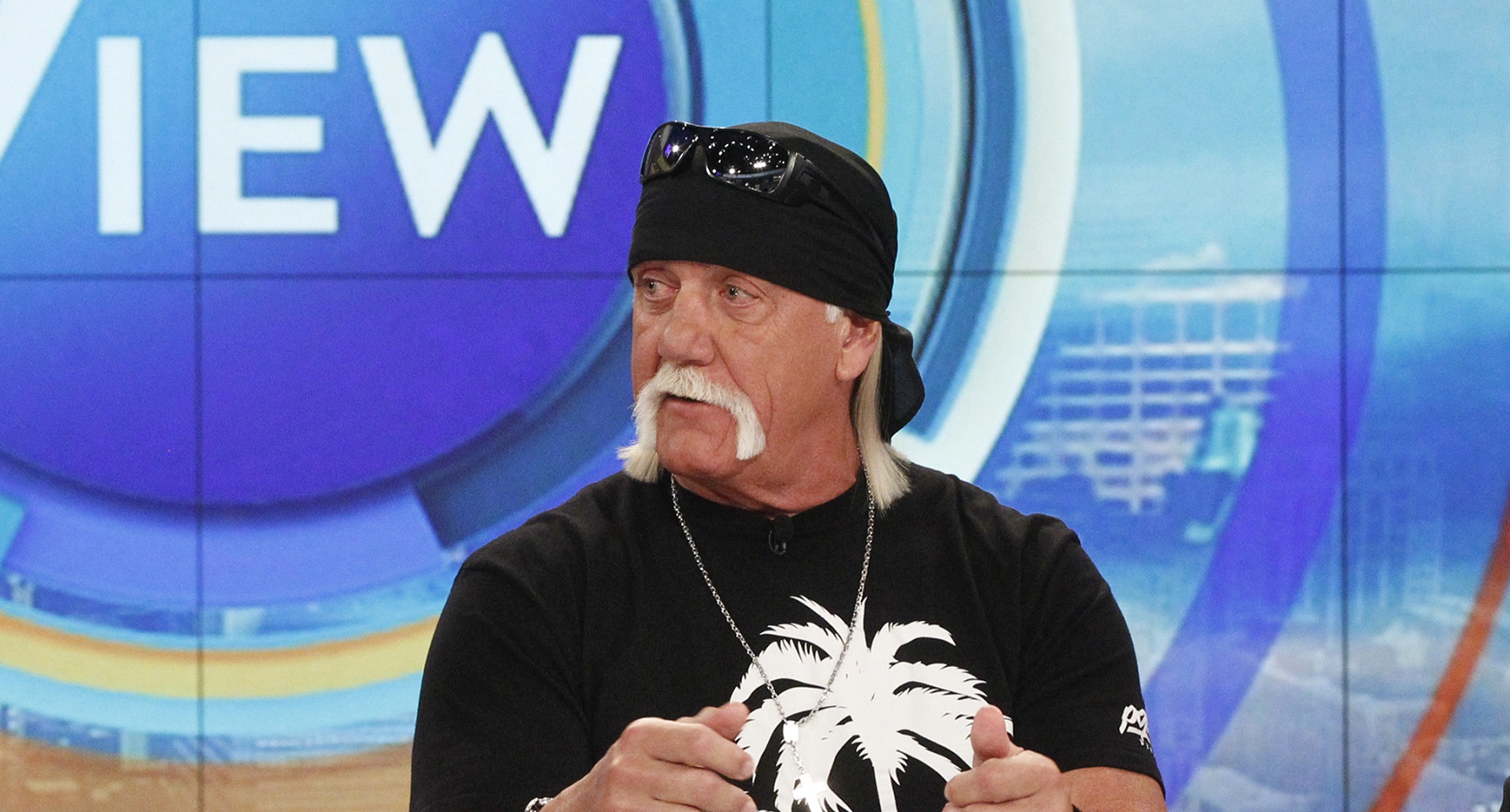 Hulk Hogan's $140 Million Win in Court Killed a Popular Website
Wrestler Hulk Hogan ended up accepting $31 million after his victory in court forced Gawker into bankruptcy.
Hulk Hogan was the biggest name in professional wrestling for a quarter of a century, making millions for the WWE and himself. However, no victory in the ring was as lucrative as one in court that eventually netted the man behind Hulkamania $31 million and put a popular website out of business.
Hulk Hogan is a wrestling legend
The legend of Hulk Hogan began when the man born Terry Eugene Bollea started training as a pro wrestler in 1977 and eventually joined the WWF, the precursor to the WWE, as a "heel."
Hogan excelled in the role but went off to Japan and then the rival American Wrestling Association. When he returned to the WWF, Hogan established his "babyface" credentials and won the heavyweight championship from The Iron Sheik in January 1984.
It began one of the great multimedia successes in the history of live entertainment. Hogan was featured in the first nine Wrestlemania events, enormously popular on pay-per-view, and won back-to-back Royal Rumble titles in 1990 and '91. The success spawned opportunities in TV and movies, not to mention merchandise licensing for everything from action figures to video games.
Hogan would win the title for the fifth time at Wrestlemania IX in 1993 but left shortly afterward for World Championship Wrestling, where he reverted to his bad guy persona and enjoyed more success. He rejoined WWE in 2002 for what amounted to a farewell tour, during which he won the championship a sixth time.
A sex tape and a closely watched court skirmish
Hulk Hogan said he was unknowingly videotaped while having sex at the home of a female friend in 2006. On Oct. 4, 2012, Gawker.com published less than a two-minute portion of the video, setting in motion a court battle. Hogan sued for $100 million in damages for invasion of privacy; Gawker countered that Hogan had already put his sex life out in public through details he shared in books and in interviews.
Some observers framed the proceedings in a Florida state court beginning in 2013 as an important case for preserving freedom of the press. Hogan's lawyers saw their lawsuit as protecting the privacy of citizens.
The case was heard over two weeks in March 2016 by a jury of four women and two men who ruled in favor of Hogan. They awarded him $115 million in compensatory damages and $25 million in punitive damages. Gawker filed motions to have the verdict thrown out or reduce the amount of the judgment. The judge denied both motions in May 2016, putting Gawker in a deep financial bind.
Hulk Hogan's $140 million win kills Gawker
Gawker.com was founded in New York City in 2003 and began with a focus on media and celebrity news from the nation's largest city. It became the foundation for a growing enterprise that operated the Jezebel site targeting female readers, the Kotaku gaming site, and groundbreaking sports site Deadspin.
At its peak, the Gawker website was publishing more than 100 stories a week. It attracted a loyal audience for both its gossipy – and sometimes tawdry – material and its reporting on media companies and personalities.
Faced with financial ruin from Hulk Hogan's victory in court, Gawker Media announced on Aug. 18, 2016, that it was ceasing operations of its flagship site. In ensuing bankruptcy proceedings, all of the assets other than Gawker.com were sold to Univision for $135 million.
Parallel to that, Gawker negotiated a settlement with Hogan in November 2016 that reduced the amount owed for $140 million to $31 million.
On July 12, 2018, the Gawker.com name and content were sold in a bankruptcy auction for less than $1.5 million.