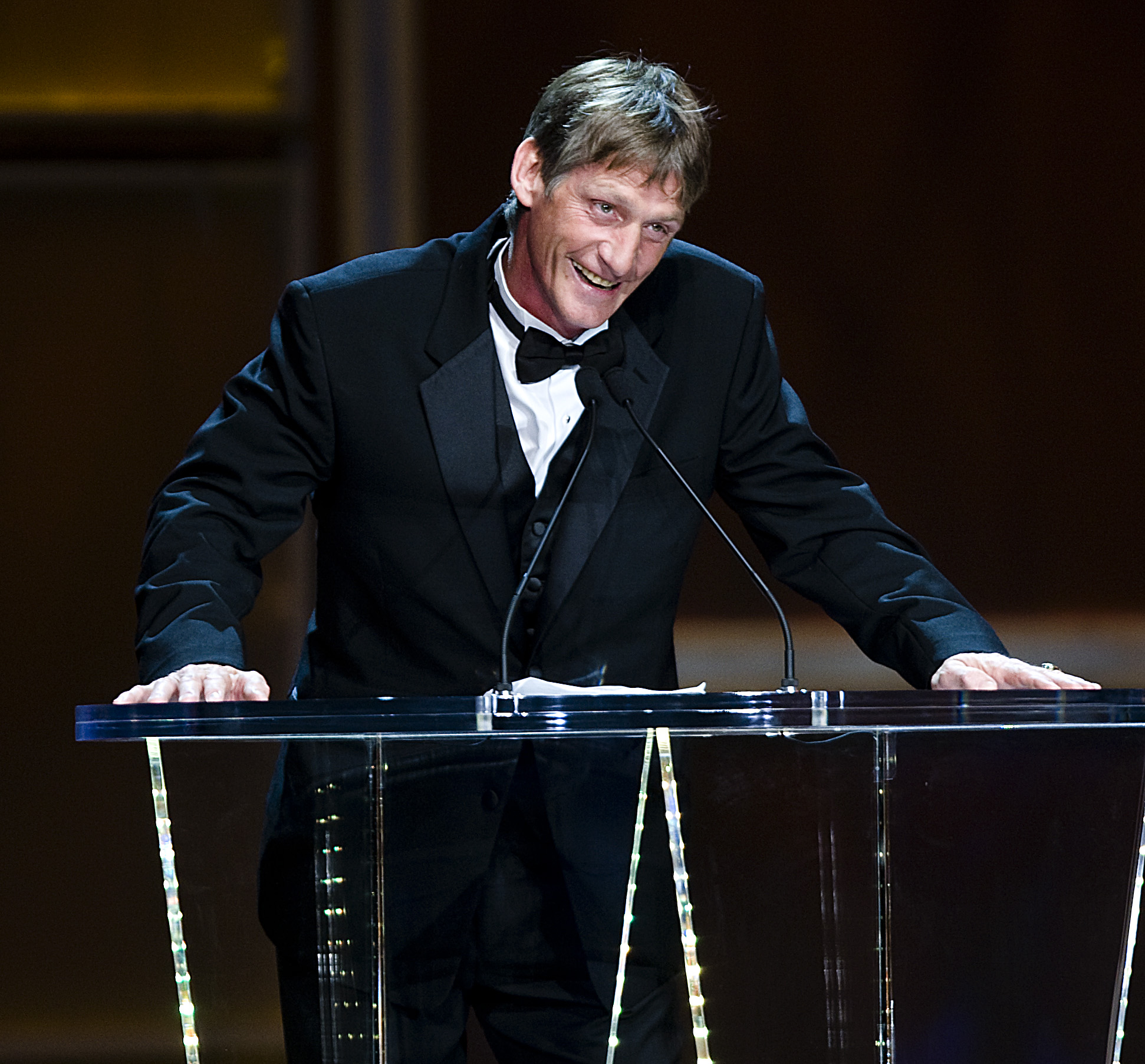 The Tragic Deaths of Wrestling's Von Erich Boys
The Von Erich name was one of the most popular in wrestling during the 1980s. Then, one tragedy after another struck until four of the five sons were dead.
When wrestling fans hear the name Von Erich, two things immediately come to mind — wrestling and tragedy. Back in the 1980s, the Von Erichs were the face of World Class Championship Wrestling, one of the most popular wrestling promotions in the country.
But as any wrestler will attest, it's a painful profession. History is littered with wrestlers who found themselves in the throes of addiction to painkillers on a self-destructive path destined for tragedy. That sums up the Von Erich family. Here's a look back at the boys, their legacy, and ultimately, their tragic deaths.
The Von Erichs achieve great success
After Fritz Von Erich had a successful career in the 1960s and 1970s in the National Wrestling Alliance (NWA), he linked up with a Dallas-based promotion called Big Time Wrestling. The organization eventually changed its name to World Class Championship Wrestling (WCCW), and Von Erich became president. He had a launching pad for the career of his sons.
All five of the Von Erichs battled in WCCW. During the height of their fame, Kevin, David, and Kerry all had fights with Ric Flair and a long-running feud with The Fabulous Freebirds. Kerry became the most successful of the family, eventually crossing over to work in NWA and WWF, where he was known as "The Texas Tornado."
Mike never intended to work in the ring for WCCW but instead wanted to work as a cameraman. At the urging of his father, he eventually joined his brothers, but it didn't last long as he suffered an injury that required surgery. However, the surgery didn't go well, and he suffered from toxic shock syndrome, which ultimately forced him to retire. Chris also had a short career due to his stature at just 5-foot-4, plus he suffered from asthma, and had brittle bones.   
The tragic deaths of the boys
In February 1984, David Von Erich went to wrestle in Japan. He never returned home. The coroner's report indicated he died from acute enteritis, or inflammation of the intestine. He was 26. Ric Flair, however, wrote in his book that David's death was a drug overdose and wrestler Bruiser Brody, who found David, disposed of the narcotics before authorities arrived. 
The wrestling world was shocked. A part of wrestling royalty had died. It was just the beginning of a sad chain of events for the family. Three years later, after his career was cut short from injury and toxic shock syndrome, Mike's addiction to drugs ended in an overdose. He was 23. 
Chris always struggled to live up to the hype of being a Von Erich with his diminutive size. That, combined with the death of his brothers, proved too much. He took his own life in 1991, just a couple of weeks shy of his 22nd birthday. 
Two years later, Kerry called his oldest brother Kevin and told him he wanted to join their brothers and end his life. Kevin reminded Kerry to think of his two daughters and got in the car and drove to be with his brother. By the time he arrived, it was too late. Kerry, at age 33, had shot himself at their father's ranch. It was another shock to the family and the wrestling community. In a span of nine years, four of the five wrestling brothers had tragically died. 
The last living Von Erich passes the torch
Kevin Von Erich is the last surviving member of the wrestling family. In an ESPN 30 for 30 called "Wrestling the Curse," Von Erich described growing up, the tremendous success the family achieved in the sport, and the pain he experienced watching one brother after another die, and how, at one point, he wanted to die himself.
"After all of this I went a little crazy. I wanted to die, but I wasn't going to kill myself. I wanted to go to prison and get in fights, and I wanted to be punished like I had done something. It was stupid," he said in the documentary. 
Von Erich described a trip where he was wrestling in Lubbock that night, so he planned to get arrested earlier in the day. To do that, he walked into a gun store, took a long rifle, slid it down his pants, and into his shoe. The owner was watching him the whole time. As he walked out the door, the store owner said, "Love you, Kev."
He walked out of the door and immediately felt guilty after what the owner had said. Von Erich turned around, walked back in, and returned the gun. He said all the men in the store looked at him with love. At that moment, everything changed.
"I thought I'm going to get through this. It was beautiful," he recalled. 
Kevin did get through the pain and in 2009, he represented the family when they were inducted into the WWE Hall of Fame. Now, 63, he and his family live in Hawaii and he has two sons, Marshall and Ross, who wrestle in Major League Wrestling. Despite so much pain and tragedy, the Von Erich wrestling legacy lives on.