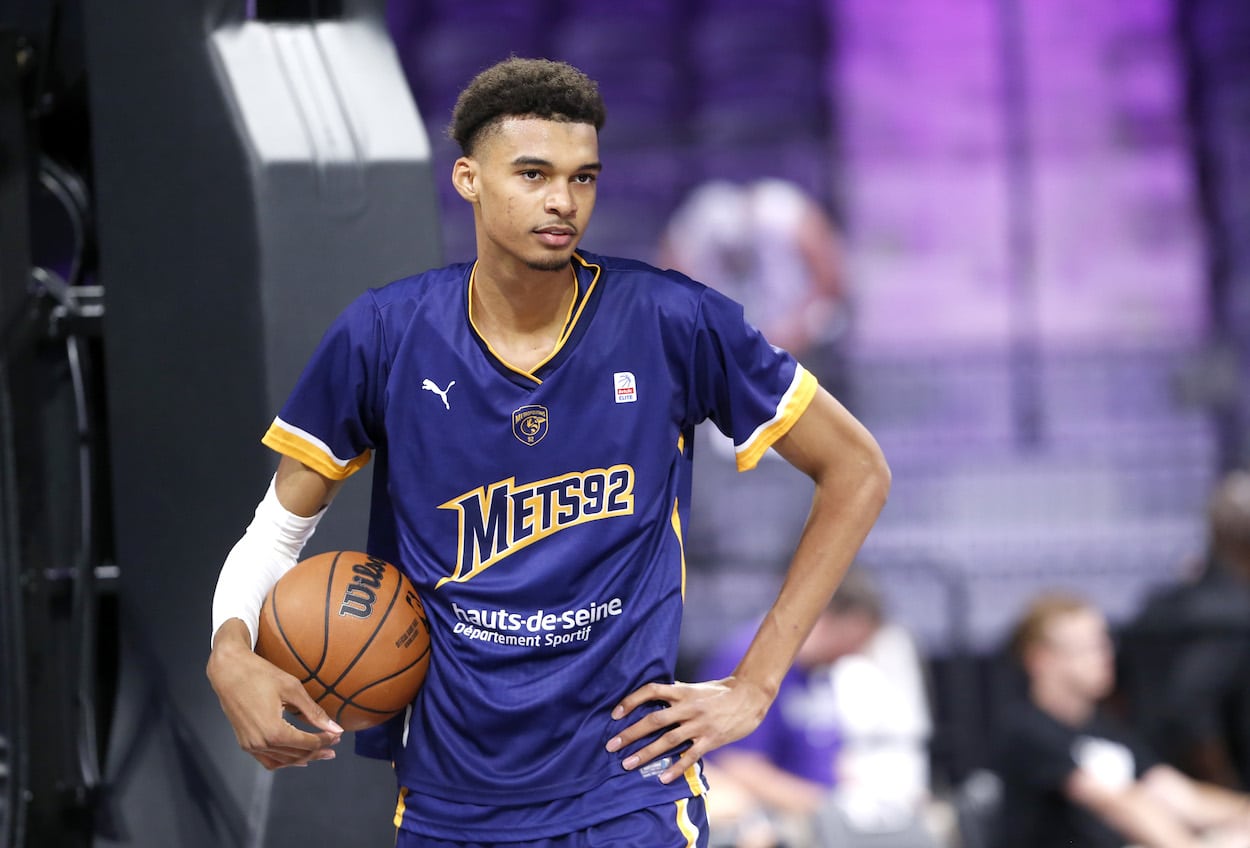 'ICYMI' Ep. 1: Top 2023 NBA Draft Prospect Victor Wembanyama Is an 'Alien' and Can Reach LeBron James Levels of Hype
Sportscasting's Adam Fromal and Jack Dougherty break down 2023 NBA Draft uber-prospect Victor Wembanyama.
In case you missed it, here's the first episode of Sportscasting's In Case You Missed It.
Victor Wembanyama of Metropolitans 92 took the basketball-watching world by storm in early October, throwing up 73 points, nine three-pointers, 15 rebounds and nine blocked shots on 22-of-44 shooting from the field in two exhibition games against the G League Ignite. Already projected as the No. 1 pick of the 2023 NBA Draft, the French 7-footer (a description that quite literally sells him short) was so utterly dominant that the hype grew to unignorable levels.
In this debut episode of ICYMI, Sportscasting Managing Editor Adam Fromal and resident NBA expert Jack Dougherty dive into that hype, which even comes from LeBron James himself, and break down Wembanyama from all angles.
What's the most impressive thing about the 18-year-old? How does he compare to other recent uber-prospects such as Anthony Davis and Zion Williamson? Can he really stack up alongside the predraft version of LeBron James, as former NBA standout Richard Jefferson claimed? What's his best landing spot?
ICYMI covers all that and more.
Have thoughts on this topic? Keep the conversation rolling in our comments section below.