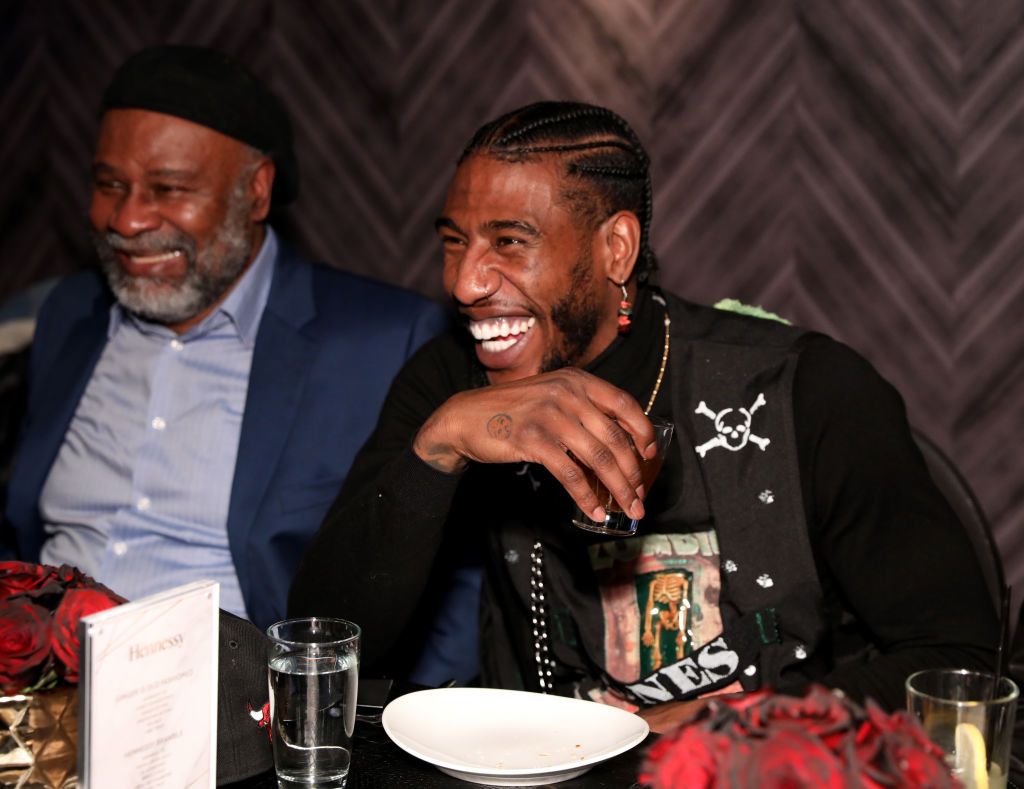 Iman Shumpert Invested in Uber and Then Sold It 'Like an Idiot'
Many athletes make money investing, and some lose it. One notable tale involves NBA star Iman Shumpert, who invested in Uber then sold it.
Many iconic athletes make a lot of money investing. Once in a while, though, an athlete will slip up. One notable tale on this front involves NBA star Iman Shumpert's big faux pas of investing in Uber, then dropping out. This might be a warning tale about how to do more research on investments. Nevertheless, Shumpert still has a lot of money smarts.
In recent interviews, he talks about how to invest smarter. His secret involves investing in one's personal talents. With a sideline rap career, he gives new meaning to money.
Iman Shumpert's NBA career
Most people remember Shumpert as a New York Knick from 2011-2015. He never won an NBA championship with them, but his wise trade move to the Cleveland Cavaliers in 2015 finally won him a ring in 2016.
After leaving Cleveland, he jumped around to three other teams: The Sacramento Kings, Houston Rockets, and Brooklyn Nets. The latter team is where he basically ended his career, or so far. Shumpert stepped in there to fill for suspended Wilson Chandler for a few months before being waived last December.
As a point guard and shooting guard, Shumpert has some fairly impressive stats as an NBA player. Throughout his career, he managed 3,318 points and played in 459 games, according to ESPN. He also managed an average of 7.2 points per game.
Shumpert is also an interesting guy to talk to. In an interview he did with Vlad TV earlier this year, he went into depth about his career, including his ideas about investing.
Iman Shumpert sold his shares in Uber, much to his regret
When asked about how well he invests his money, Shumpert went on a long explanation of what money really means to him. He did note he invested early with Spiritual Gangster. For those not aware of that company, it sells yoga-inspired clothing, swimwear, and clothes for "high vibration" living. Obviously, this was his smartest investment strategy.
Regardless, Shumpert admits he got into Uber early as well, yet sold his shares too fast as Vlad TV on Youtube learned. He never explains exactly why he did this. Maybe he thought ride-sharing would become a fad.
It obviously did not, if perhaps being temporarily hurt recently due to COVID-19. Maybe Shumpert is glad he no longer has Uber as an investment now since he recorded his comment before the worst of the virus hit.
Despite that one slipup, Shumpert has interesting ideas about how to invest wisely. In his mind, it all comes down to mindset and believing one's own talent pursuits.
How does Iman Shumpert feel about people asking him for money?
Wealthy athletes like Shumpert know what it is like to have people ask for money as either a loan or to invest in things supposedly looking promising. For him, he says he has no problem with giving away money if he knows the person he gives it to really believes in something.
At times, Shumpert gave money to others with a great idea. But he worried about being scammed in the process. Instead, he began to invest in his own ideas, including a rap career. This led to a recording contract, which led to creating a new rap anthem for the New York Knicks, reports Rant Sports. Beyond that, though, Shumpert has a real strategy when it comes to money.
Back in 2018, CNBC reported he automates his finances by setting aside a certain amount into investment accounts. As a result, it helped him earn a lot of wealth by living within his means. So much for showing up so many of his peers who usually spent far too much of their wealth in their prime.