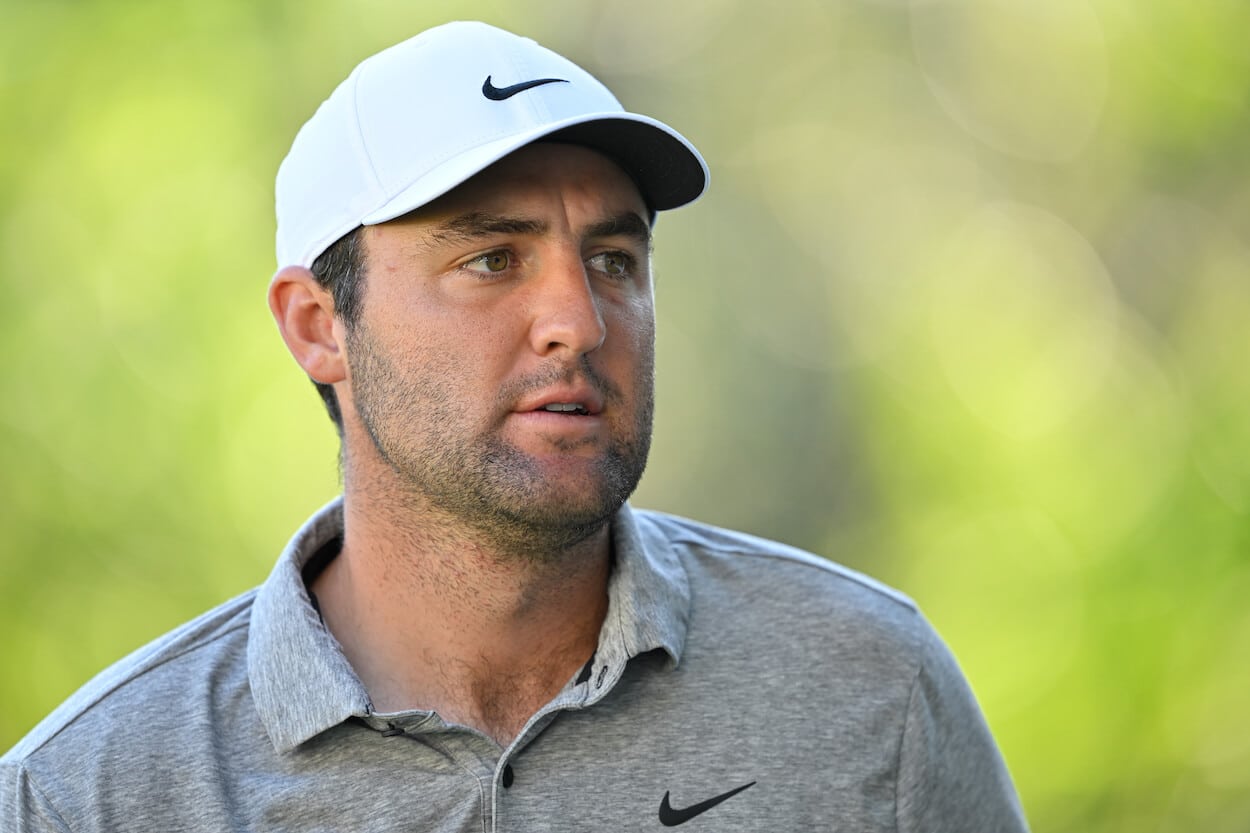 Infuriated Scottie Scheffler Caught on Hot Mic Saying a Golf Course Employee 'Should Be Fined' at RBC Heritage
CBS cameras couldn't cut away fast enough when Scottie Scheffler called for someone to be fined at the RBC Heritage.
Scottie Scheffler isn't an outspoken player on the golf course. The World No. 2 likes to keep to himself in the heat of the battle, and he rarely gets animated after a poor shot or a clutch putt. During the final round of the RBC Heritage, though, Scheffler let his emotions get the best of him.
On the 11th hole, after the Texan splashed out of the greenside bunker from a plugged lie, CBS cameras caught him saying someone "should be fined" for how much sand was in the trap. Remember kids, no one is safe from the dreaded hot mic.
Scottie Scheffler caught on hot mic saying someone at the RBC Heritage "should be fined"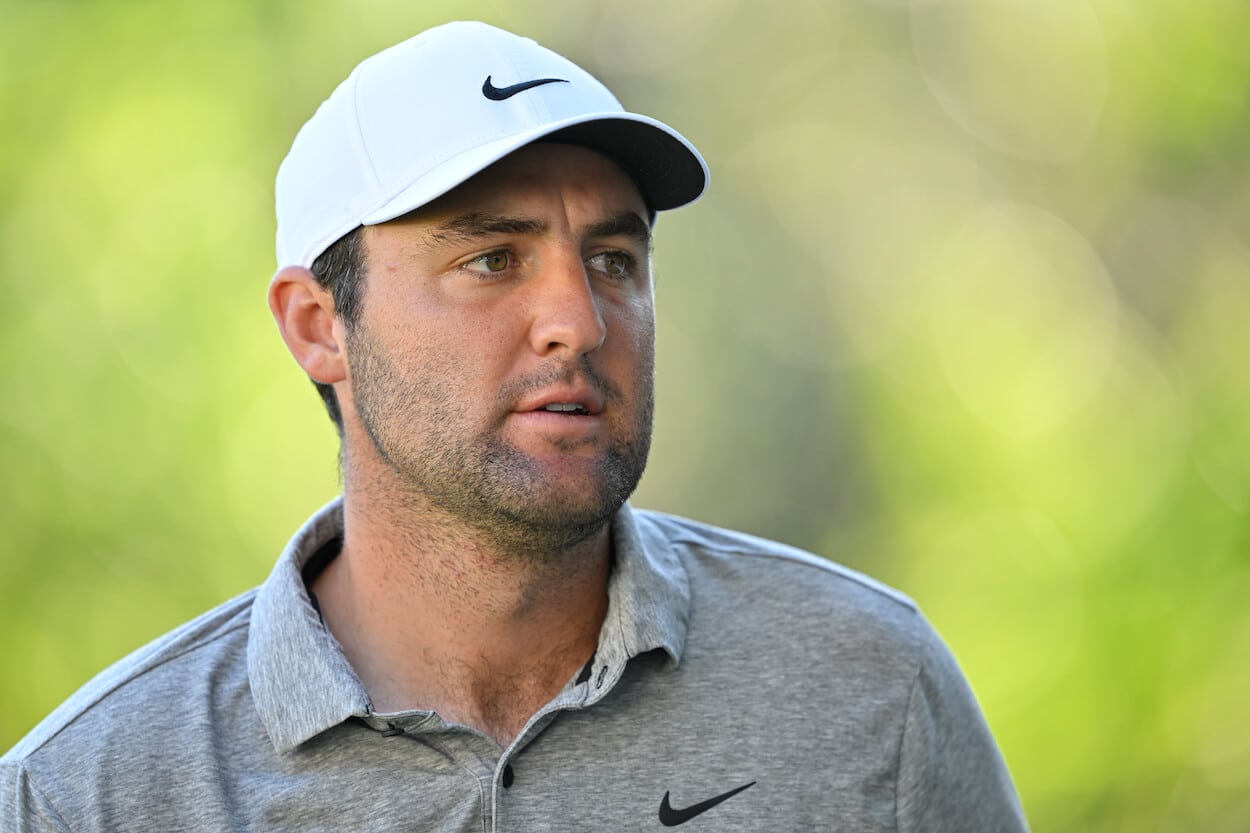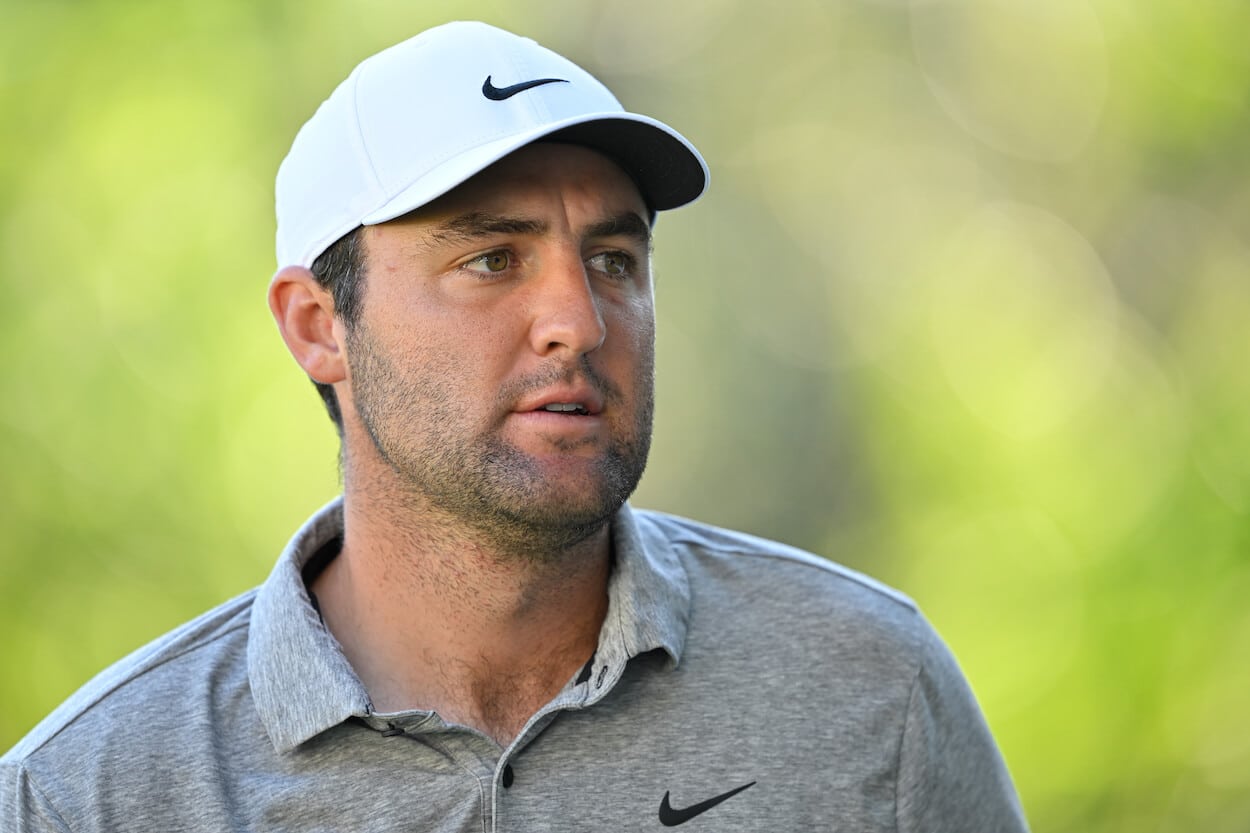 If amateur golfers had to play with cameras in their face on every shot, many of them would be caught yelling profanities after every bad shot. PGA Tour players are used to the cameras and microphones following them around the golf course, so they're normally able to keep their cool even when their round is falling apart.
But sometimes, they forget every word they say could be broadcast on national television. On Sunday, during the final round of the RBC Heritage, Scottie Scheffler had a rare moment of frustration caught on a nearby hot mic.
After pulling his approach shot to the par-4 11th hole into the left greenside bunker, Scheffler walked up to his ball and noticed it was plugged in the sand. He didn't have much of a shot with his ball sitting halfway below the surface, and his attempt to splash out of the sand came up short of the green.
Scheffler was three back of the lead and still in contention to win the tournament at the time, so he understandably wasn't thrilled about the bad break. As CBS cameras followed Scheffler out of the bunker, a hot mic caught him saying, "The fact that ball plugged on a punch 8-iron… someone should be fined for the amount of sand" in the bunker.
Whoops! The broadcast quickly cut away to a different player, but it was a few seconds too late.
Scheffler went on to shoot a 1-under 70 in the final round and finish in a tie for 11th place at 12 under. Matt Fitzpatrick and Jordan Spieth went into a playoff at 17 under par, so it's highly unlikely Scheffler would've been able to catch them if his ball didn't plug on 11.
Despite his 12th straight top-12 finish, Scheffler left the RBC Heritage on a sour note.