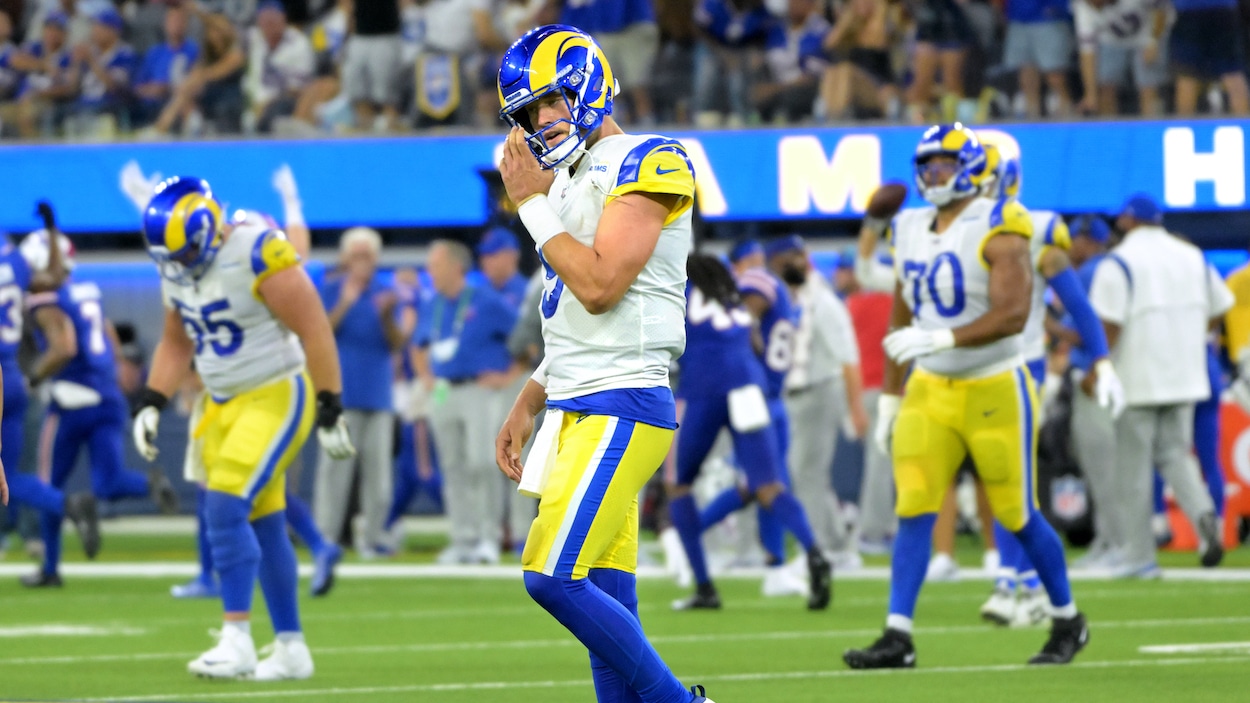 Is Matthew Stafford Good? Richard Sherman and Dan Orlovsky Debated That Question on Twitter
Richard Sherman and Dan Orlovsky got into it on Twitter about whether or not Matthew Stafford is actually a good NFL QB.
Matthew Stafford is a Super Bowl-winning quarterback, and no one can take that away from him. He's also a QB with a 74-90-1 record in 12 seasons with the Detroit Lions. So, which Stafford is the real Stafford? Former NFL signal-caller Dan Orlovsky and former All-Pro cornerback Richard Sherman debated this exact question on Twitter, and the debate over the Los Angeles Rams passer got a bit heated.
Richard Sherman and Dan Orlovsky got in a Twitter beef about the LA Rams QB
Matthew Stafford threw three interceptions during the LA Rams' 31-10 loss to the Buffalo Bills to kick off the 2022 NFL season. During one of those INTs, Amazon's newest analyst, Richard Sherman, broke down how the Bills' Dane Jackson made the pick.
In response to the breakdown, former QB and current ESPN analyst Dan Orlovsky decided to weigh in and defend Stafford.
"Looks like Stafford expecting Higbee to "see/read" it as a squat corner/hard corner and hook it up inside—higbee reads it as a soft corner and runs an out…" Orlovsky wrote.
Sherman responded with a different take. He chalked it up to "Stafford being Stafford."
After Orlovsky told Sherman not to start the year like this, the former CB responded, "Nothing to start. Led the league in picks last year. Just because hes your buddy doesnt mean the facts."
The former QB had his own facts to dispute Sherman's takedown. Orlovsky fired back, "Led league in TDs last year and won the SB with as clutch a post season as anyone at that positions has ever had."
Sherman then took it up a notch, mentioning Orlovsky and Stafford's friendship that goes back to when Orlovsky backed Stafford up in Detroit in 2015.
"Lmao clutch? Lmao Tartt dropped the pick. Lmao laughable," Sherman tweeted. "You will be a homer for your friend. More power to you. The tape doesnt match."
Orlovsky got the last shot in during this Twitter thread, pointing out, "Bucs game and bengals game never happened huh? I mean friend or no friend—the tape says 70% 1100+ yards and 10 TDs."
Is Matthew Stafford good?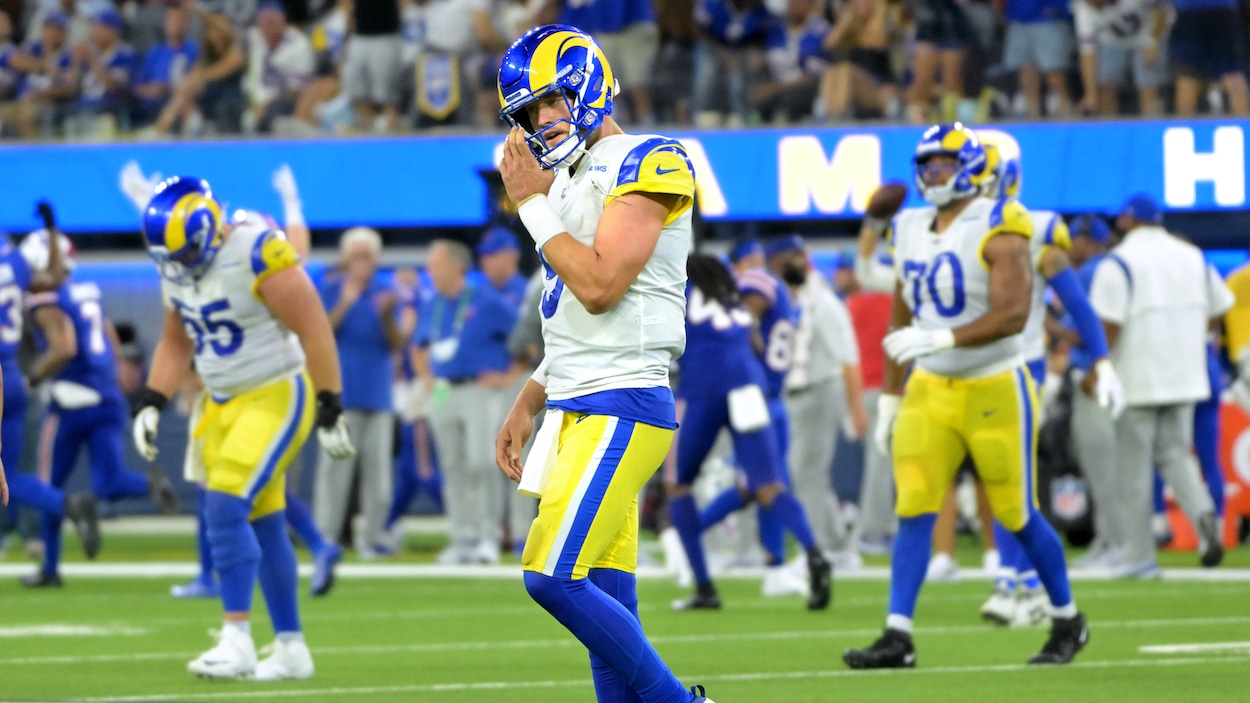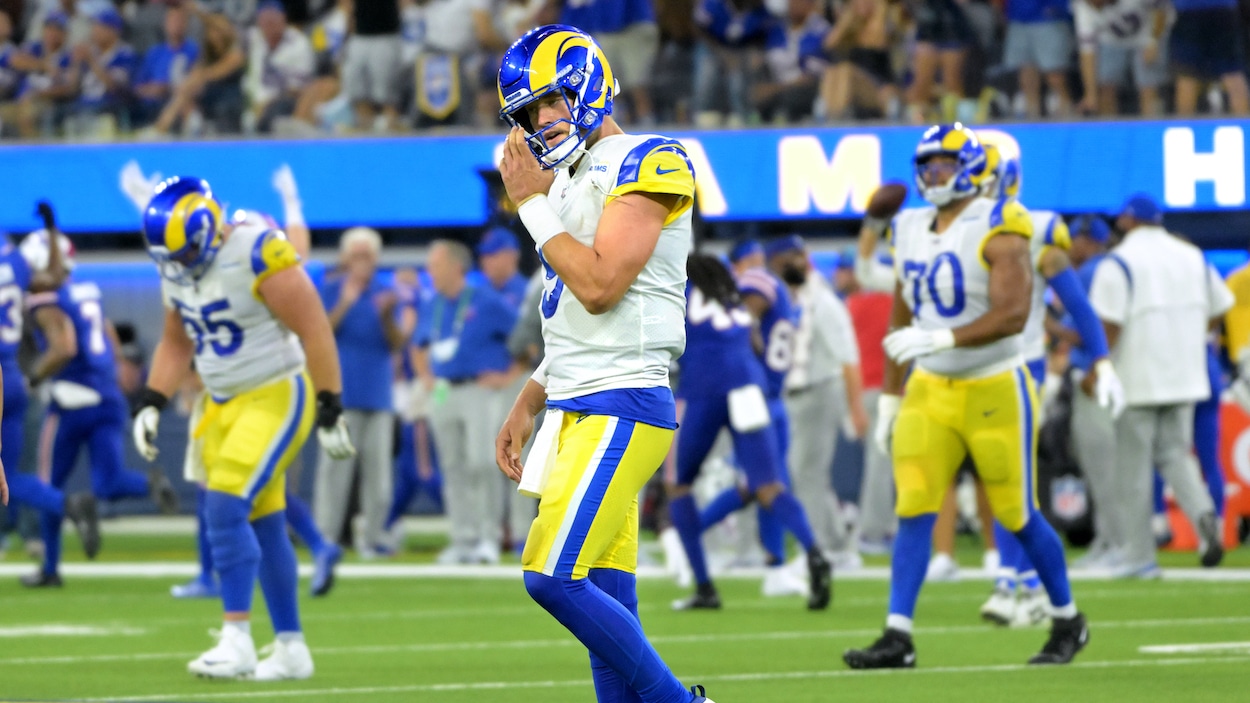 This Twitter dustup between Dan Orlovsky and Richard Sherman begs a closer examination of the question, is Matthew Stafford good?
Orlovsky has a point. Stafford was good enough last year to win a Super Bowl, and now he will go down in history with the small handful of signal-callers who can make that claim. And his stats last year were good overall. His final stat line was 4,886 yards with a 67.2% completion rate, with 41 touchdowns and a league-leading 17 interceptions.
And that's the issue with Stafford. Even in his triumphant season, there was still just as much bad as good.
In Detroit, Stafford had great numbers. He threw for over 45,000 yards and had 282 touchdowns. He also threw 144 INTs. Removing the season (2010) Stafford played just three games, that's an eye-opening 13 interceptions a season.
Last year, the Rams went all in on talent, bringing in players like Von Miller and Odell Beckham Jr. and Stafford-proofing the team. Now that those players are gone, it looks like we'll see the same old Stafford again.
It's not that Stafford is a bad QB. He's perfectly fine. But he's not on the level of the elite signal-callers in the NFL, even though he capitalized on a perfect situation last season.
The verdict here is that Richard Sherman is more in the right than Dan Orlovsky when it comes to this argument.
All stats courtesy of Pro Football Reference