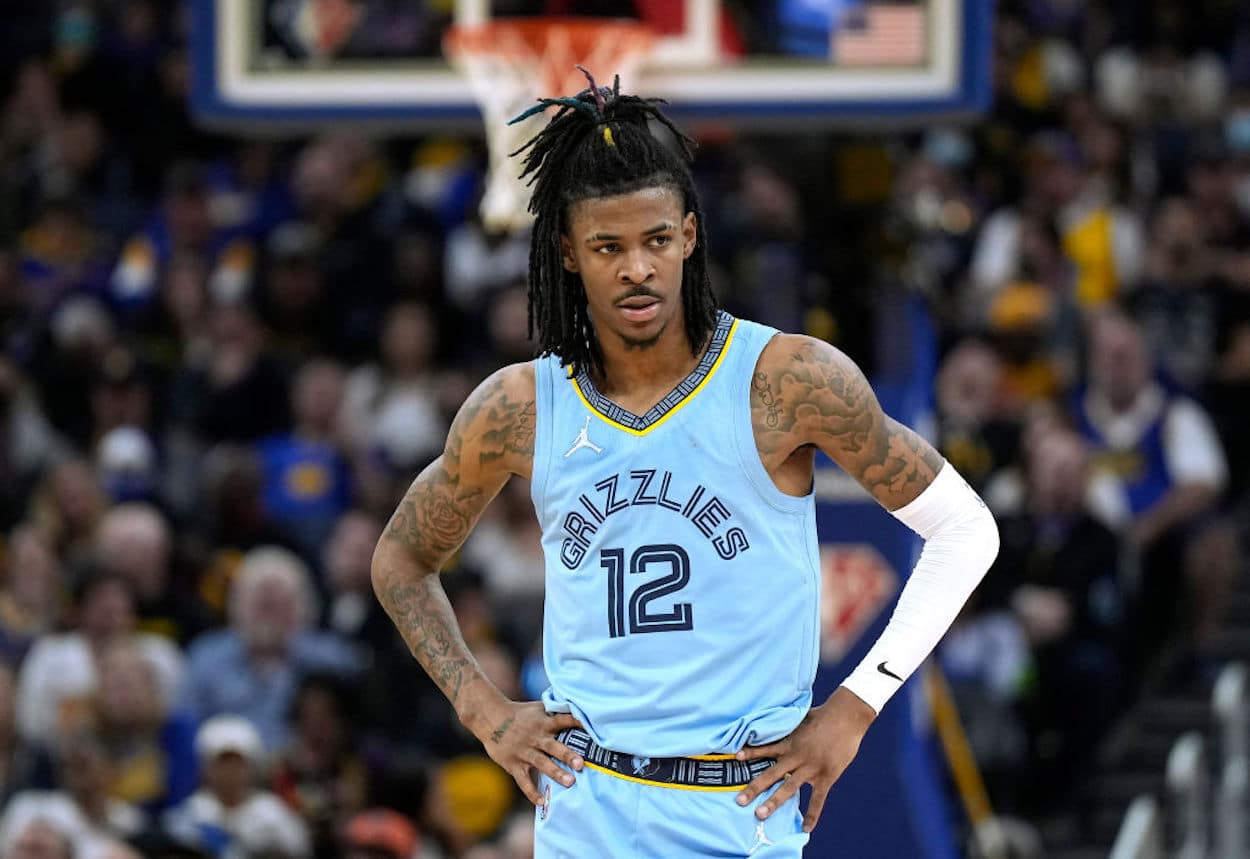 Ja Morant's Michael Jordan Claim Shows How Athletes Can't Beat an Impossible Double Standard
Ja Morant made a candid comment and immediately felt the wrath of social media. No wonder athletes default to cliches.
If any NBA player is allowed to be confident in his skills, it should be Ja Morant. While the Memphis Grizzlies guard had already proven himself to be an incredible talent, he took a major leap forward during the 2021-22 campaign. His scoring average swelled to an incredible 27.4 points per game, earning him the NBA Most Improved Player title. Then, during the offseason, he inked a massive contract extension.
In light of those developments, perhaps it isn't surprising that Morant said he'd "cook" Michael Jordan if the two faced each other during MJ's prime.
As you might expect, those comments caused quite a stir on social media. While that reality is understandable, they also highlight something bigger than basketball: the impossible double standard that fans expect athletes to adhere to.
Ja Morant said he'd 'cook' Michael Jordan and immediately faced the wrath of social media
During the NBA offseason, players are more likely to give a candid interview. Ja Morant recently did just that, sitting down with Taylor Rooks of Bleacher Report.
During the conversation, the topic of Michael Jordan came up. While the Grizzlies guard paid his respects to His Airness and acknowledged his influence on the game of basketball, his confidence still shone through.
"I wish I would've played in his generation. Just how he go about the game, just that mindset he had. I would've liked to play against him," Morant said. He wasn't done there, though.
After Rooks made a joking comment about Ja cooking MJ, the guard said that's exactly what would have happened.
"I would've cooked him, too," Morant said. "Nobody got more confidence than [me]. I'm never gonna go and say nobody gonna beat me one-on-one or anything. I don't care what it is."
As you'd expect, Twitter had a field day with those comments. Even if we confine ourselves to Bleacher Report's tweet of that clip, the replies include Michael Jordan highlights, claims that "these kids" don't understand or respect the past, and statements that Morant is "out of line."
If you searched for Ja's name or looked into the replies to any of the posts about his comments, you'd find a similar sentiment. The guard, at least in the court of public opinion, was clearly in the wrong.
The reaction to Ja Morant's comments shows why athletes stick to cliches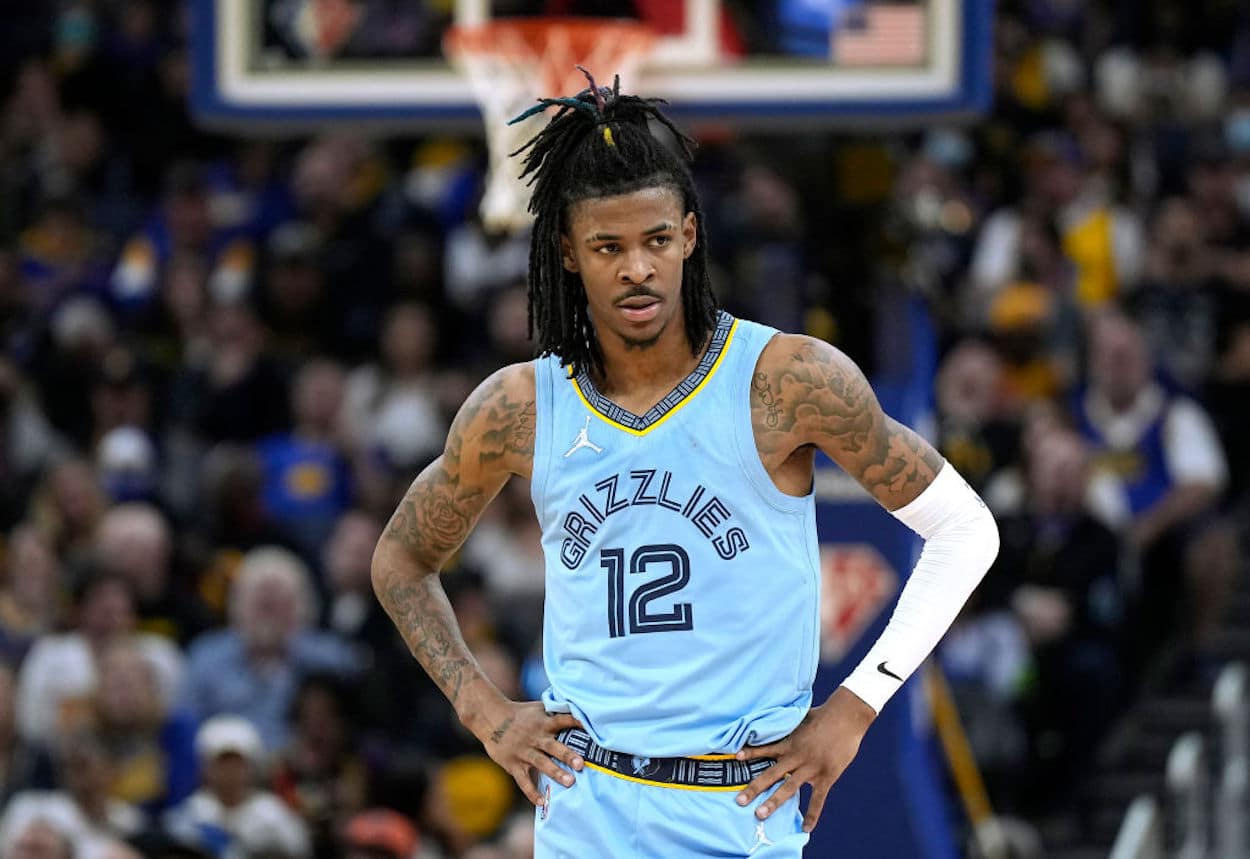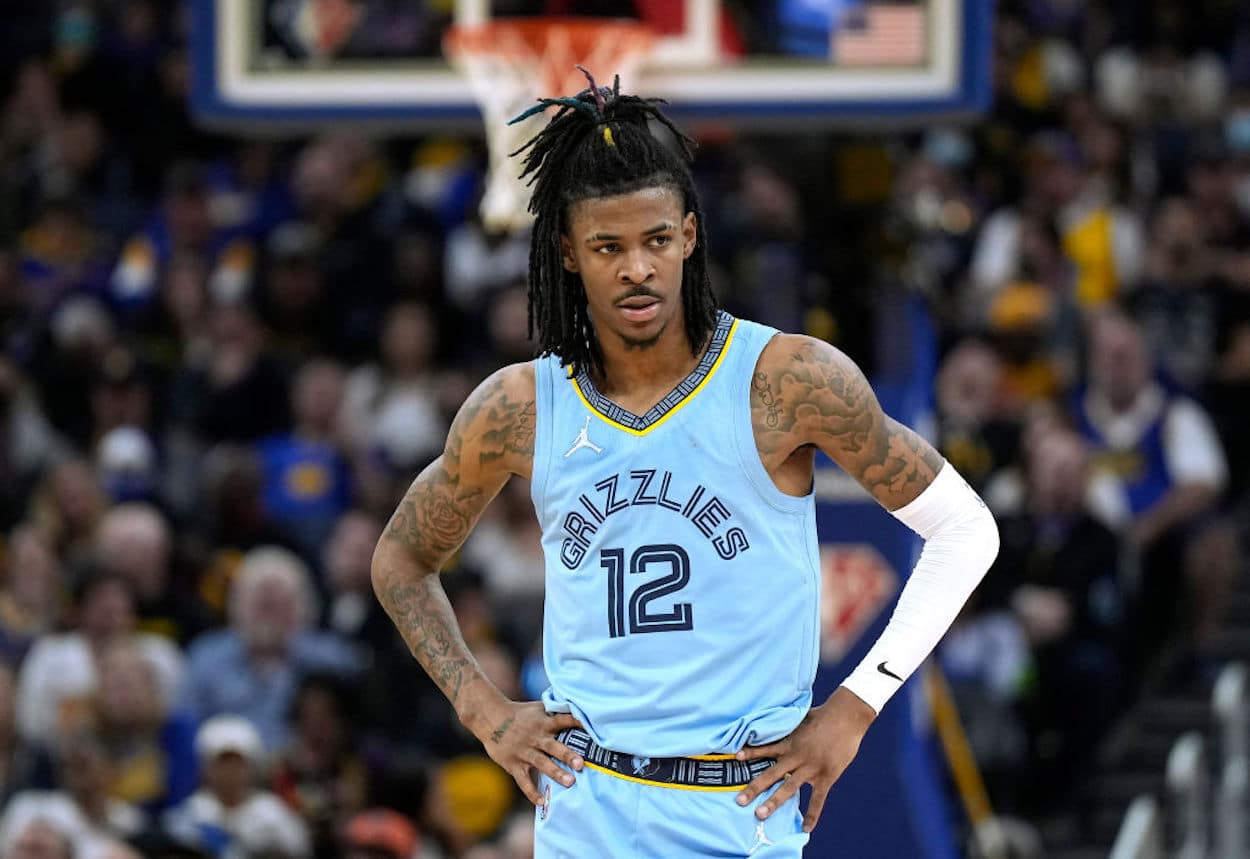 From everything we know of Ja Morant and his confidence, he won't be bothered by the reaction to his Michael Jordan-related comments. With that being said, though, they do illustrate the double standard facing professional athletes.
When it comes time to give an interview, players are trapped between a rock and a hard place. If they play it safe, giving cliched answers or, in extreme cases, avoiding answers at all, they'll be critiqued as boring or uninterested. In some cases, they'll even be labeled as someone who doesn't care about the fans.
So, based on that reality, pro athletes should open up and speak candidly, right? Apparently not.
During the Bleacher Report interview, Morant did just that. He was respectful to Michael Jordan and his legacy but didn't trot out any cliches about it being a tough battle or simply wanting to test himself against the best. Ja apparently believes that he could outplay MJ, so he said it.
And, as we've already discussed, that response was met with plenty of criticism. While you could contend that no statement from a celebrity will ever be universally accepted, the social media consensus seems to be that, in the eyes of basketball fans, Morant crossed the line.
Through that lens, what is the young guard supposed to do? If he avoided interviews or only provided one-sentence answers, fans would demand more. Being candid and confident, however, doesn't seem to be acceptable, either.
Ideally, I'd say that we should all be more accepting of athletes showing their true colors (as long as it's within normal boundaries), but that's probably a bridge too far for social media. Perhaps the more realistic solution is to simply understand why players lean on cliches and play it safe during interviews.
It's not ideal, but, when you look at the replies to Ja Morant's Michael Jordan comments, it's certainly understandable.
Like Sportscasting on Facebook. Follow us on Twitter @sportscasting19 and subscribe to our YouTube channel.