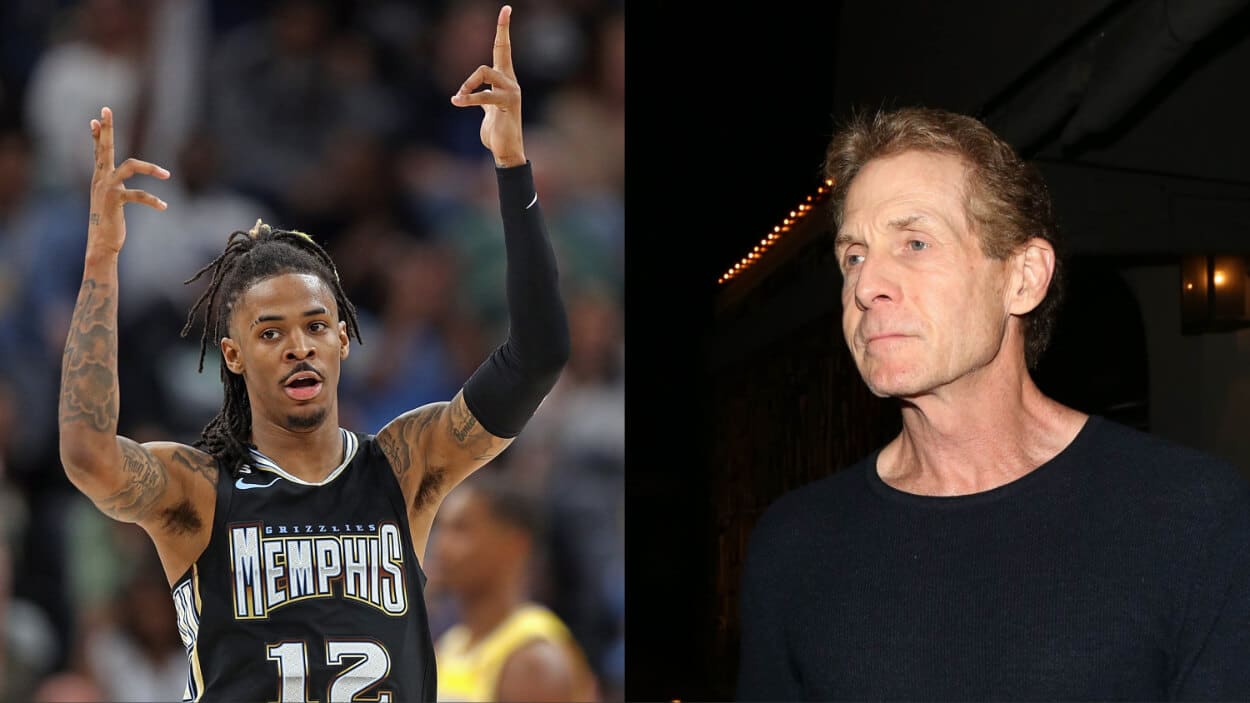 Ja Morant Trolls Skip Bayless After Returning From Gun-Related Suspension
Skip Bayless has been talking a lot about the gun-related suspension of Ja Morant, and when he came back, Morant took his return shot.
After Memphis Grizzlies star Ja Morant went on Instagram Live and flashed a handgun in a club, the NBA suspended the point guard for eight games. While Morant was away, many sports media pundits weighed in on the incident. One of those talking heads was, obviously, Skip Bayless. And when Morant returned, the first thing he did after the Grizzlies win was troll Bayless in the tunnel on the way back to the locker room.
Ja Morant subtly fired back at Skip Bayless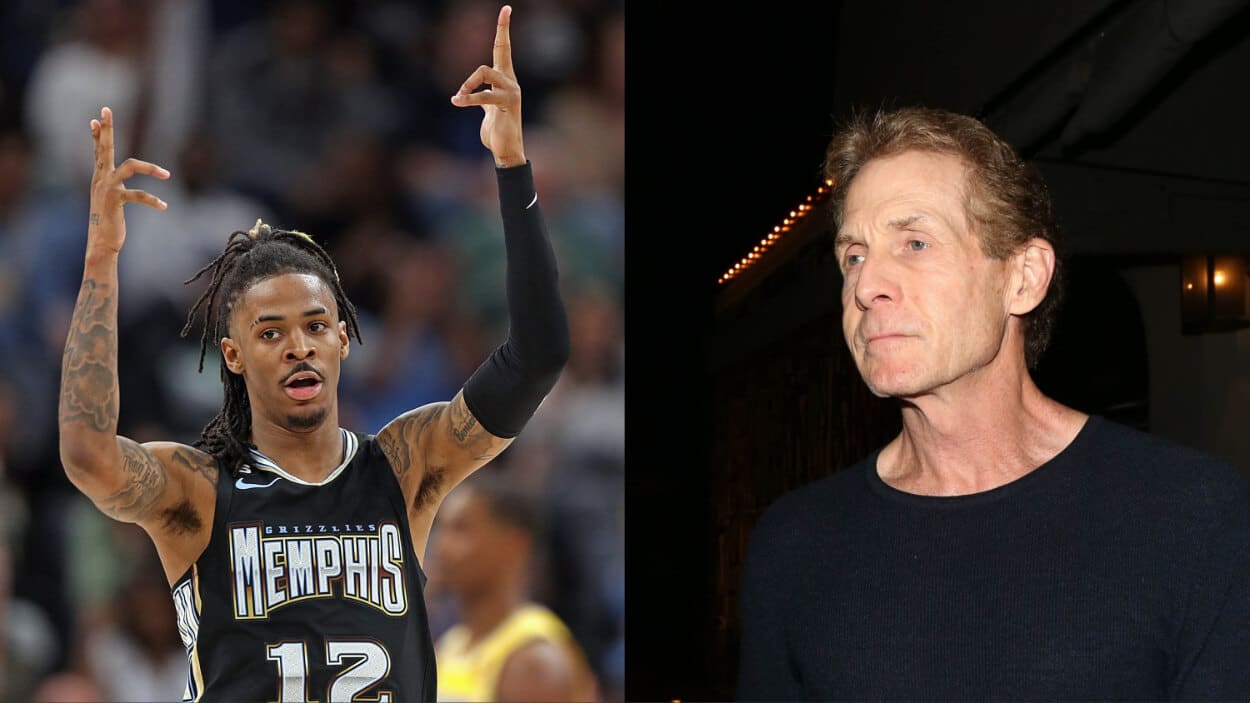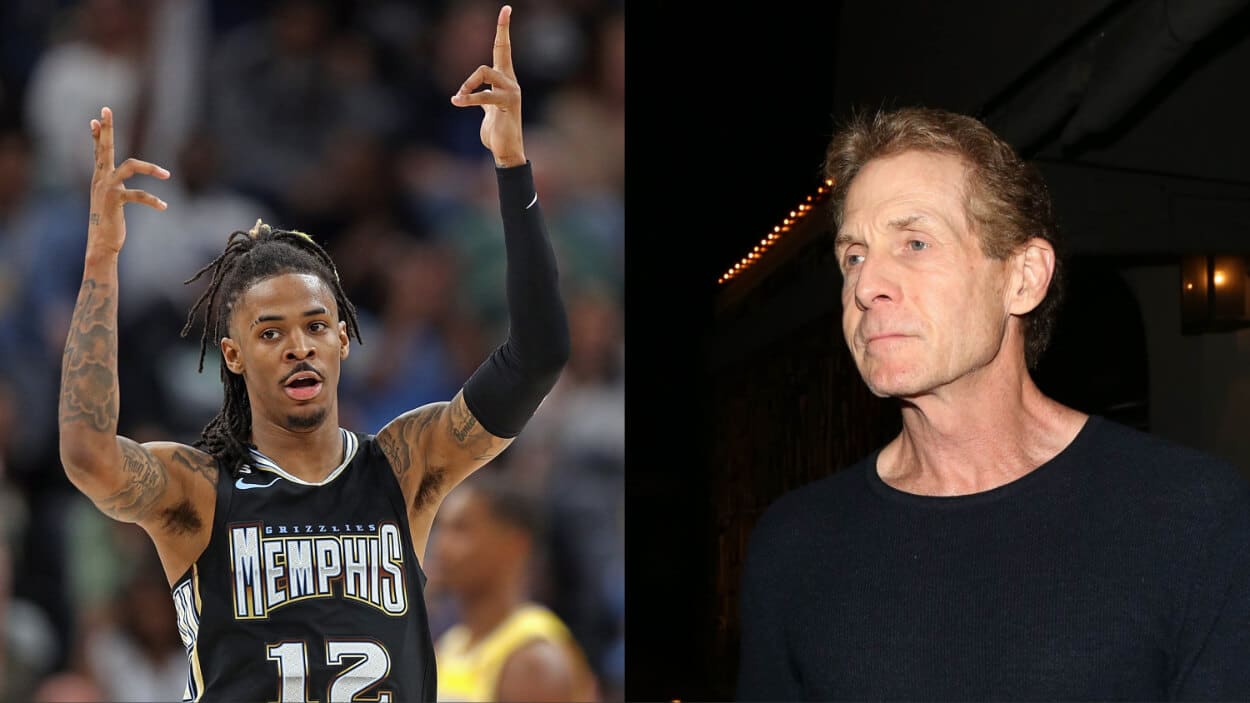 Before the NBA suspended Ja Morant for flashing a gun on social media, the Grizzlies star started a TikTok trend quoting an NBA YoungBoy song, "The Fresh Prince of Utah." The trend involves shouting the line, "There's a parade inside my city! Yeah!"
When Morant interrupted a teammate's postgame interview during his suspension, yelling, "There's a parade inside my city! Yeah!" Skip Bayless didn't like it.
The next day on Skip and Shannon: Undisputed, Bayless took Morant to task for touting a song that glorifies gun violence while serving a gun-related suspension.
Bayless said that "in a vacuum," quoting a rap lyric is "so not a big deal." However, Bayless noted that he believes Morant is smart but also calculating. In his opinion, the star guard knew precisely what he was doing with those lyrics and winking at his contrition.
In the process of debating whether Morant was serious with his apologies the last few weeks, Bayless kept noting the NBA player would yell this same song lyric. At one point, Bayless read the line in the stodgiest way possible, enunciating every word and putting a strange emphasis on "yeah!"
On March 22, Ja Morant returned from his suspension and played 23 minutes in a 130-125 win over the Houston Rockets. The two-time All-Star scored 17 points and added five assists.
While leaving the game up the tunnel, cameras caught Morant seemingly trolling Skip Bayless. Ja yelled his now-trademark phrase, adding the same nasally emphasis as a certain hot take artist did on his talk show.
Over the weekend that ensued, Bayless didn't react specifically to the now-viral video on social media, but there's a good chance he responds on Monday's Undisputed.