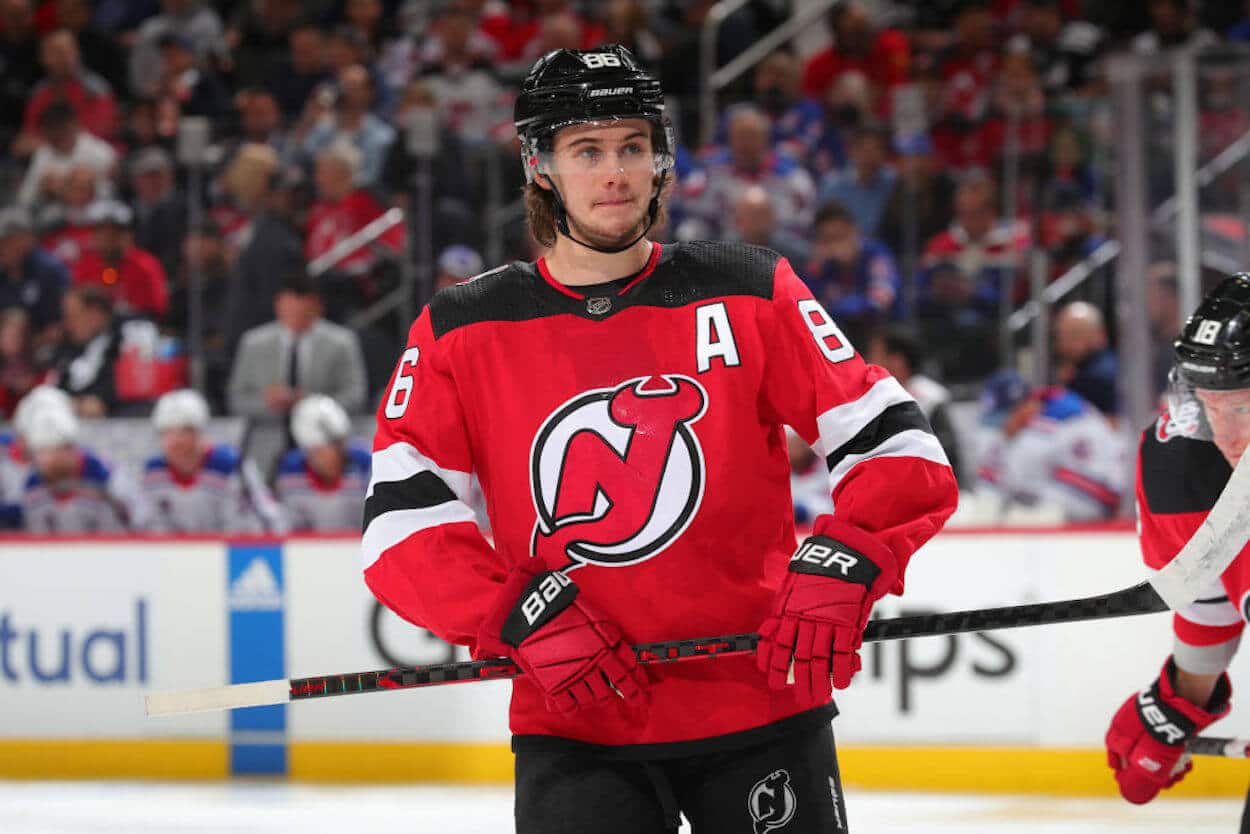 Jack Hughes May Play in New Jersey, but His Success Stems From a New York City Firefighter
Jack Hughes might not be the most popular man among New York City hockey fans, but he's got Big Apple roots to his game.
No matter your preferred sport, rivalry runs deep. That's especially true in hockey, where things can carry a physical edge on the ice. Just consider the Hudson River Rivalry, which pits the New York Rangers against the New Jersey Devils. Those games have seen plenty of stars take the ice in big-time spots, and it looks like Jack Hughes is the latest among that group.
And while Hughes plays for the Devils, a key part of his success starts in New York Rangers' territory. His grandfather was a New York City firefighter, and that background helped instill the values that made the young center a pro.
Let's break it down.
Jack Hughes can trace some key parts of his character back to his grandfather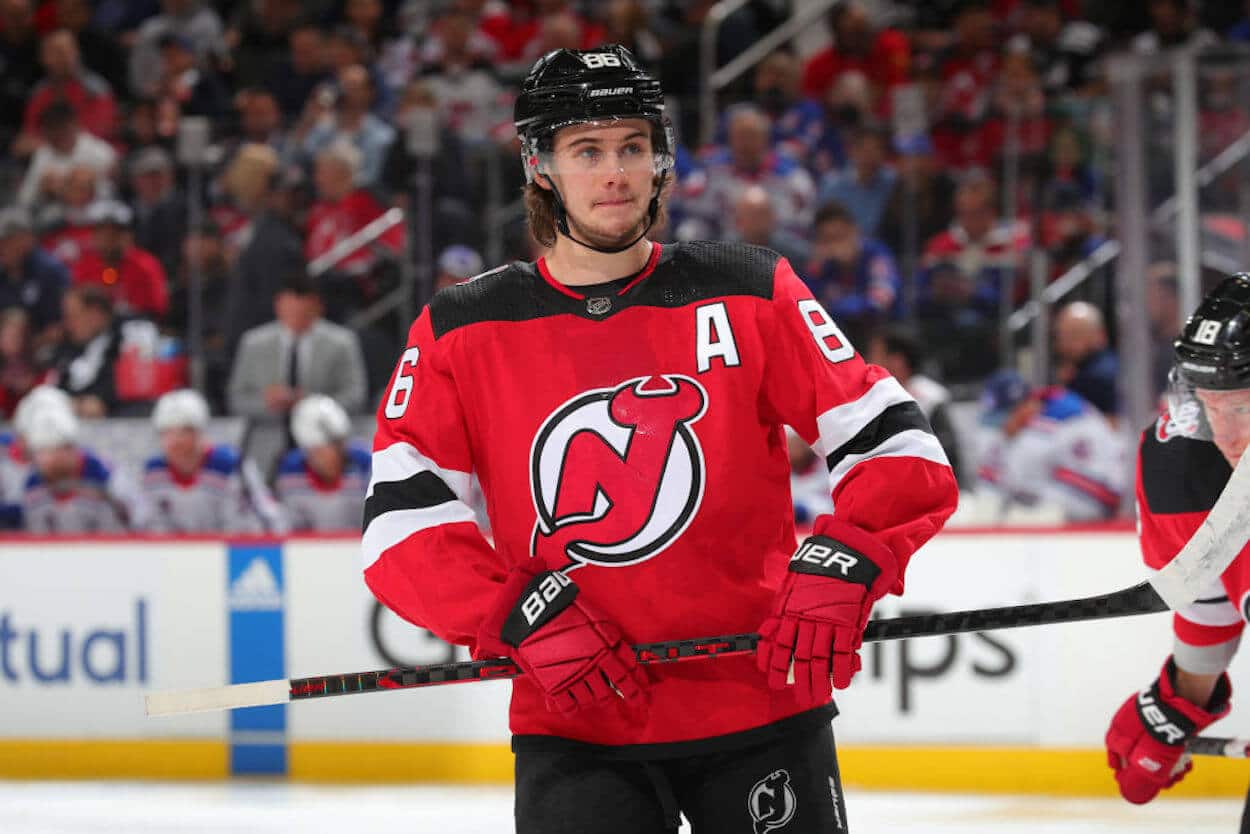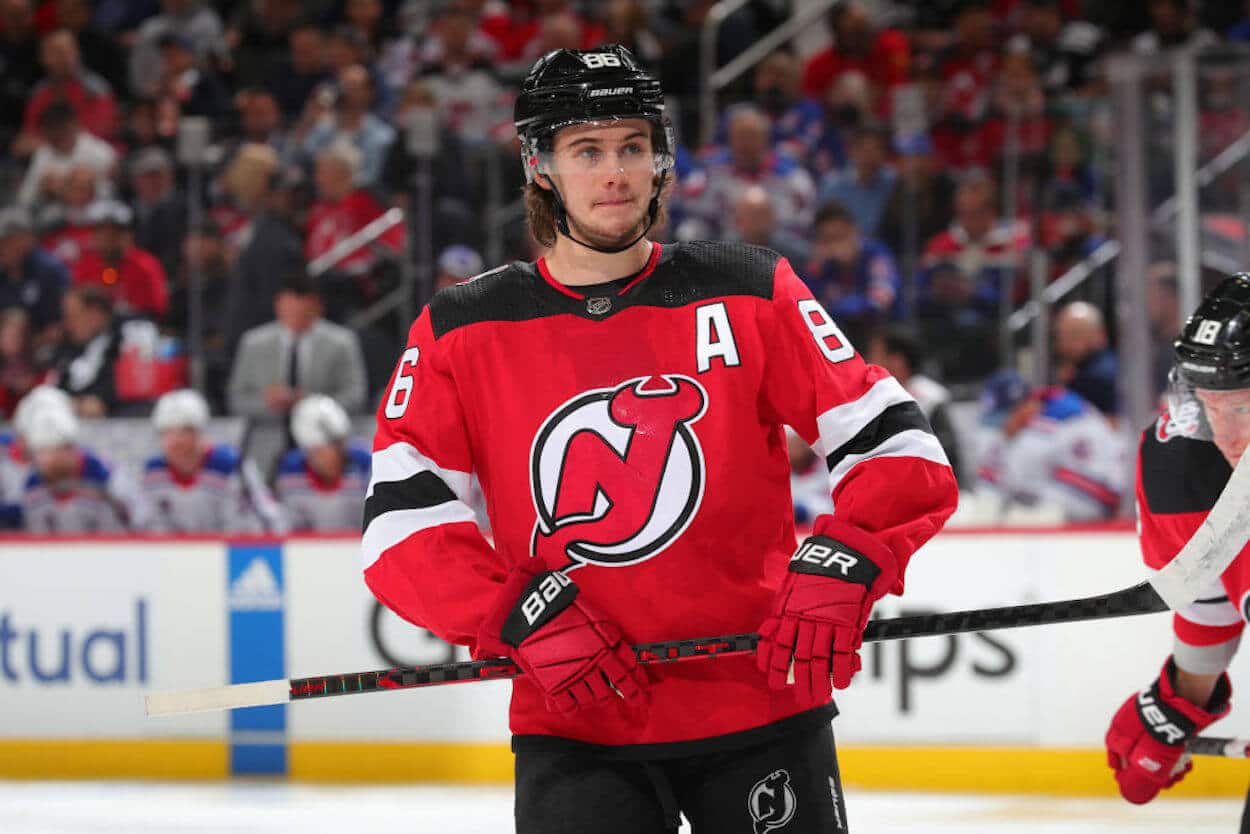 While NHL players make millions of dollars playing a children's game, there's still somewhat of a blue-collar ideal around hockey. Coaches, fans, and players alike value things like blocking shots, working hard in the corners, and generally doing one's part of the team. Those principles aren't foreign to Jack Hughes.
The New Jersey Devils star was born in Florida and bounced around as a boy before settling in Toronto. One of his role models, however, is tied to a specific time and place.
As Corey Masisak in The Athletic shortly after Hughes was drafted, everything started in New York.
"Jim Hughes [Jack's father] was born in Hicksville, N.Y., and grew up on Long Island," the write-up explained. "The family has spent time in Orlando, Boston, New Hampshire, Toronto, and Michigan, but Jim is proud of his New York heritage. He believes a lot of the qualities that helped make his sons great hockey players — their work ethic, their character — are in part a reflection of the man he calls dad."
That man, Marty, was a firefighter, and he spent nearly 30 years working across three boroughs, ultimately rising to the rank of battalion chief. And while he cares about his grandson, he made sure to pass along some tough love, too.
"He's a heart-and-soul guy," Jack explained. "He loves you, but he won't always tell you that. He's one of those kinds of grandpas. He was a New York City fireman, and he was hard on my dad, and my dad is hard on us because his dad was hard on him. He's just the most loving and caring grandfather, though. He's always sending us handwritten letters. He calls us almost every day. He watches every game, reads every article about us."
Without knowing what's happening behind the scenes, it's safe to assume that Hughes is putting in the hard work
Unless you're actually in the locker room, it's tough to make a 100% accurate judgment on who is and is not working hard. Based on what we can see on the ice, though, it's safe to assume that Jack Hughes is putting in the effort behind the scenes.
Although he arrived in the NHL as an incredibly talented prospect, Hughes didn't get off to the greatest start in the pros. He only recorded 21 points as a rookie, and he even went as far as admitting that he "hated" how things played out.
While that start could have crushed the young center — we've all seen young players get off to a bad start, lose their confidence, and never recover — Hughes progressed. It wasn't a rapid rise to the top, as his points total only grew to 31, but it was progress.
When the 2021-22 campaign rolled around, the American only got better. He played fewer games than ever before (49) but scored 56 points; it was the first time since his days with the USNTDP that he was more than a point-per-game player. Since then, though, Hughes has only improved. He potted a franchise record 99 points during the 2022-23 campaign, leading the Devils into the postseason.
How much of that improvement is down to hard work as opposed to natural talent or simple maturation? You can be the judge of that. If we believe the Hughes family, though, Jim's principles are playing a role in Jack's NHL success.