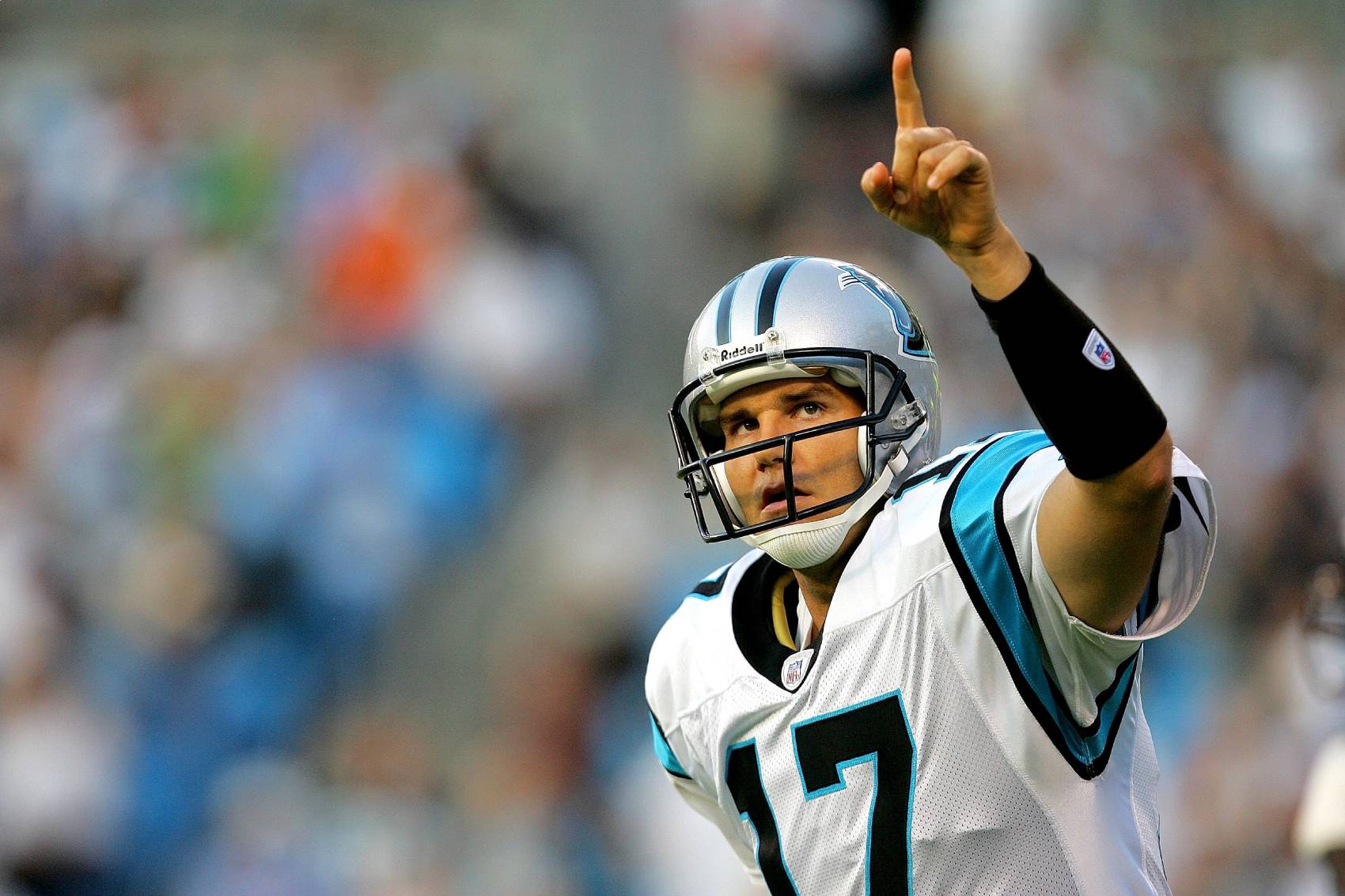 Jake Delhomme Earned Nearly $65 Million in the NFL and Is Now a Horse Breeder
Jake Delhomme enjoyed a great career as the Panthers' first mainstay quarterback. Nearly $65 million later, Delhomme is a horse breeder.
If Jake Delhomme pursued a professional football career today, he may never have lasted in the NFL.
A veteran signal-caller who held the title of greatest Panthers quarterback until Cam Newton arrived in 2011, Delhomme salvaged his career with a stint in NFL Europe.
Over a decade after Delhomme played his final game with the Carolina Panthers, what is he up to now?
Jake Delhomme is a Carolina Panthers legend
A 6-foot-2, 215-pound quarterback, Jake Delhomme was a Louisiana boy through and through. He grew up in the state, played his college ball at Louisiana, and signed with the New Orleans Saints as a rookie in 1997.
Delhomme only got into six games in six seasons with the Saints, though, because he spent part of that time in NFL Europe. Delhomme backed up Kurt Warner, a future MVP and Hall of Famer, with the Amsterdam Admirals.
Later, Delhomme and Pat Barners helped the Frankfurt Galaxy win the 1999 World Bowl in a two-quarterback system. Carolina pounced on Delhomme in 2003, when he finally hit NFL free agency, and brought him into the mix.
The rest was history. Delhomme led Carolina to the Super Bowl in his first year, although they lost to Tom Brady's New England Patriots in the final minute.
Delhomme played in Carolina through 2009. He left with a 53-37 record, nearly 20,000 passing yards, 120 touchdowns, and 89 interceptions.
Delhomme earned Pro Bowl honors in 2005, the same year he led Carolina to the NFC Championship Game, and remained productive into his mid-30s.
A five-interception game in the 2008 playoffs and a poor 2009 season spelled the end for Delhomme's Panthers stint. He went 2-2 in four starts with the Browns in 2010 and closed his career with the Texans in 2011.
Delhomme cashed in during his time with the Panthers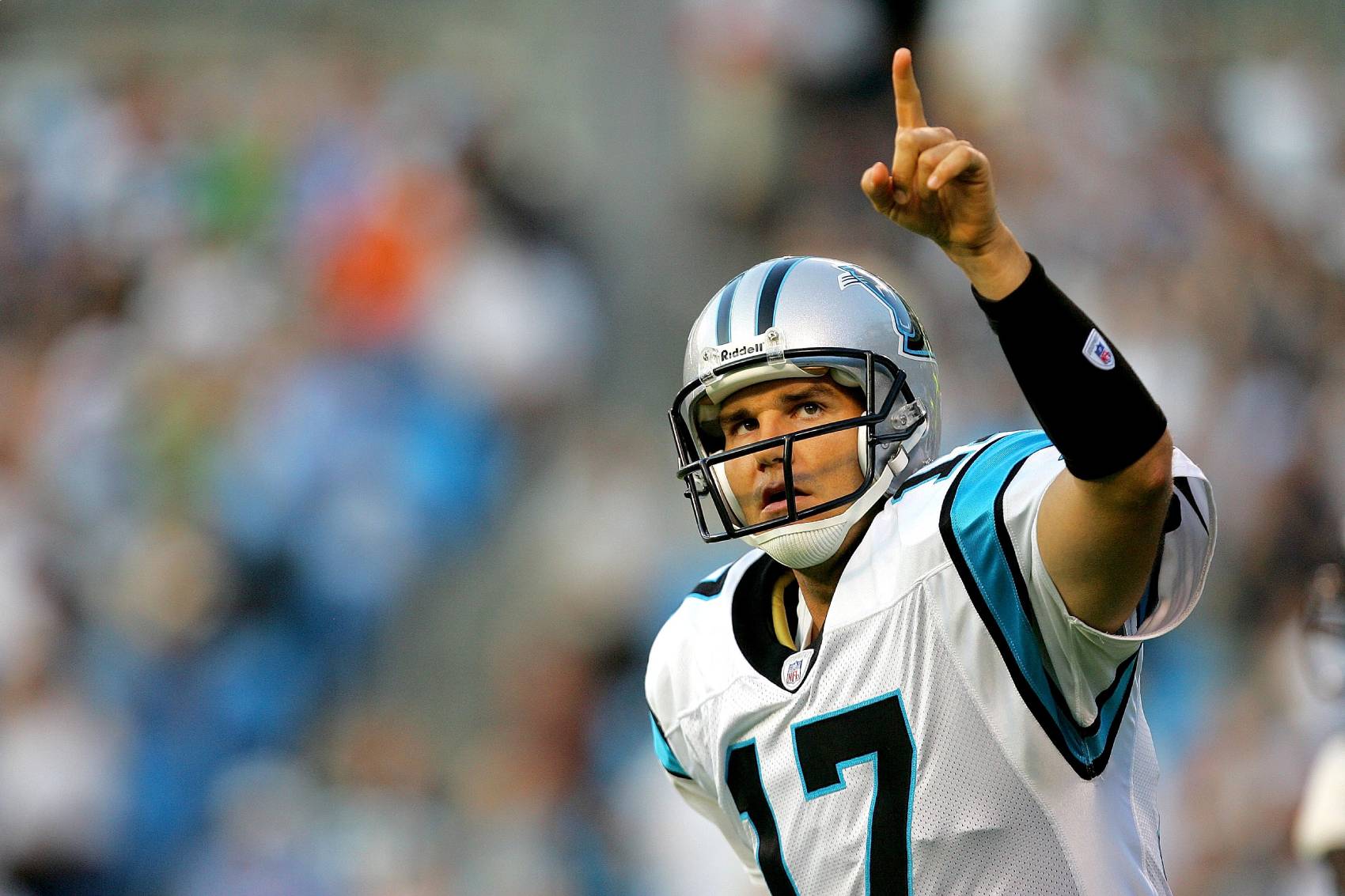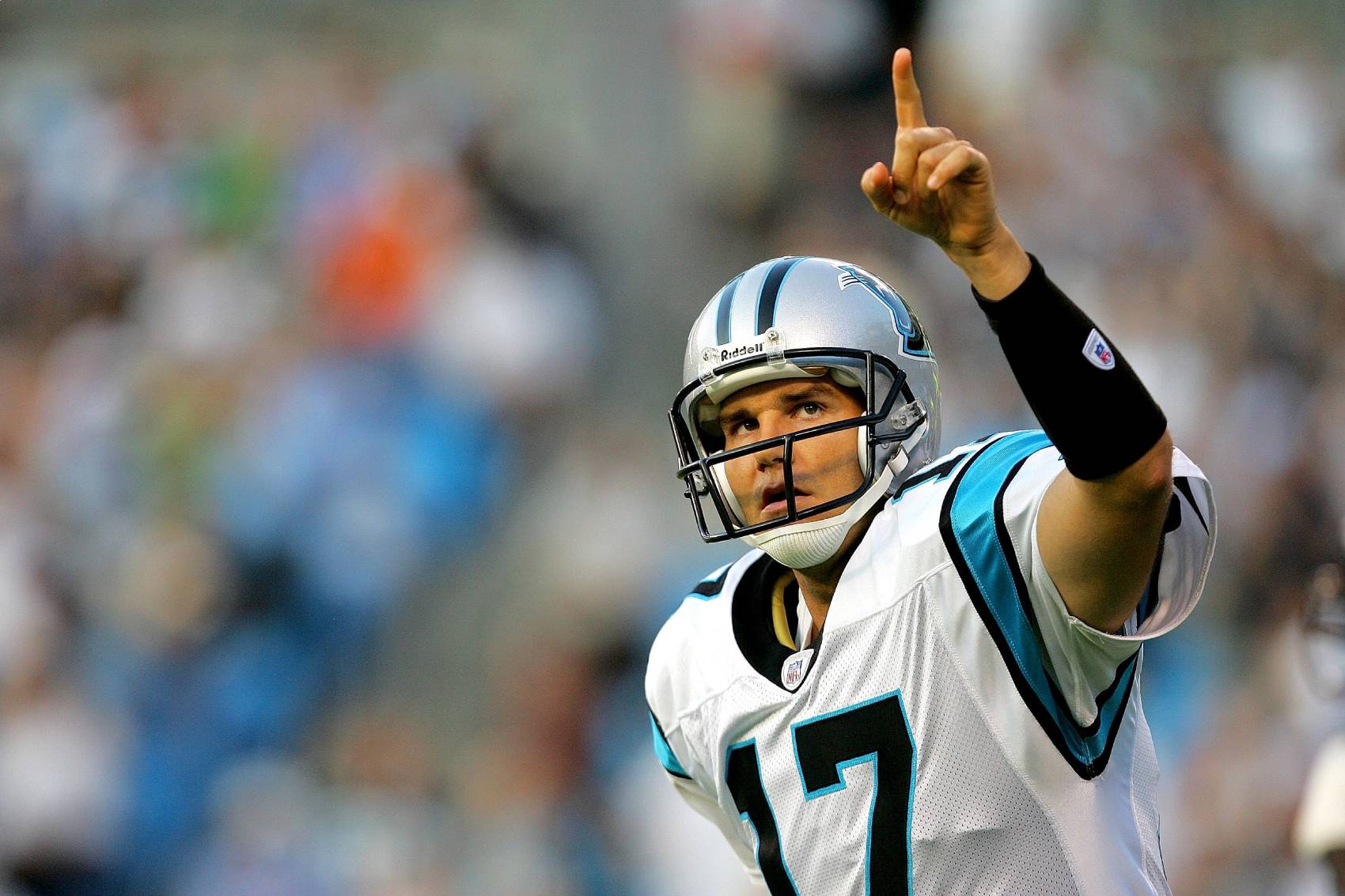 For an undrafted rookie who spent years in NFL Europe, Jake Delhomme made plenty of money in the NFL.
Delhomme earned over $63 million in 14 seasons, according to Spotrac. He pocketed over $56 million in Carolina and even signed a five-year, $42.5 million contract with the Panthers in April 2009.
Only $12.7 million of that was guaranteed, though, which allowed the Panthers to cut Delhomme after the 2009 season. After a 2-14 showing in 2010, Cam Newton arrived in Carolina as the Panthers' savior come 2011.
There won't be any more quarterbacks like Jake Delhomme, though. At least, not in the traditional sense.
NFL Europe — or NFL Europa, as it was renamed — closed up shop after the 2007 season.
Jake Delhomme is now a horse breeder
Jake Delhomme hasn't played in an NFL game in nearly 10 years. Instead of playing with a pigskin, Delhomme now spends his time with horses.
Delhomme, as well as his father and brother, own and breed horses in Louisiana. The Delhomme family grew up around horses and made it a new career after Jake completed his time in the NFL.
As of 2017, the Delhomme family had seven to ten horses racing for them.
In an interview that year with America's Best Racing, Delhomme explained what attracted him to horseracing.
I'm a big proponent of our racing down here, and that's what makes it so much fun for me: when you can foal them in your backyard, raise them right there, and be with them day to day and have a horse like Forest Lake go on to do so well. Those are very rewarding days and nights at the races. I guess it fills that competitive void from football."
Delhomme has also worked for a regional bank and the Louisiana Thoroughbred Breeders Association.