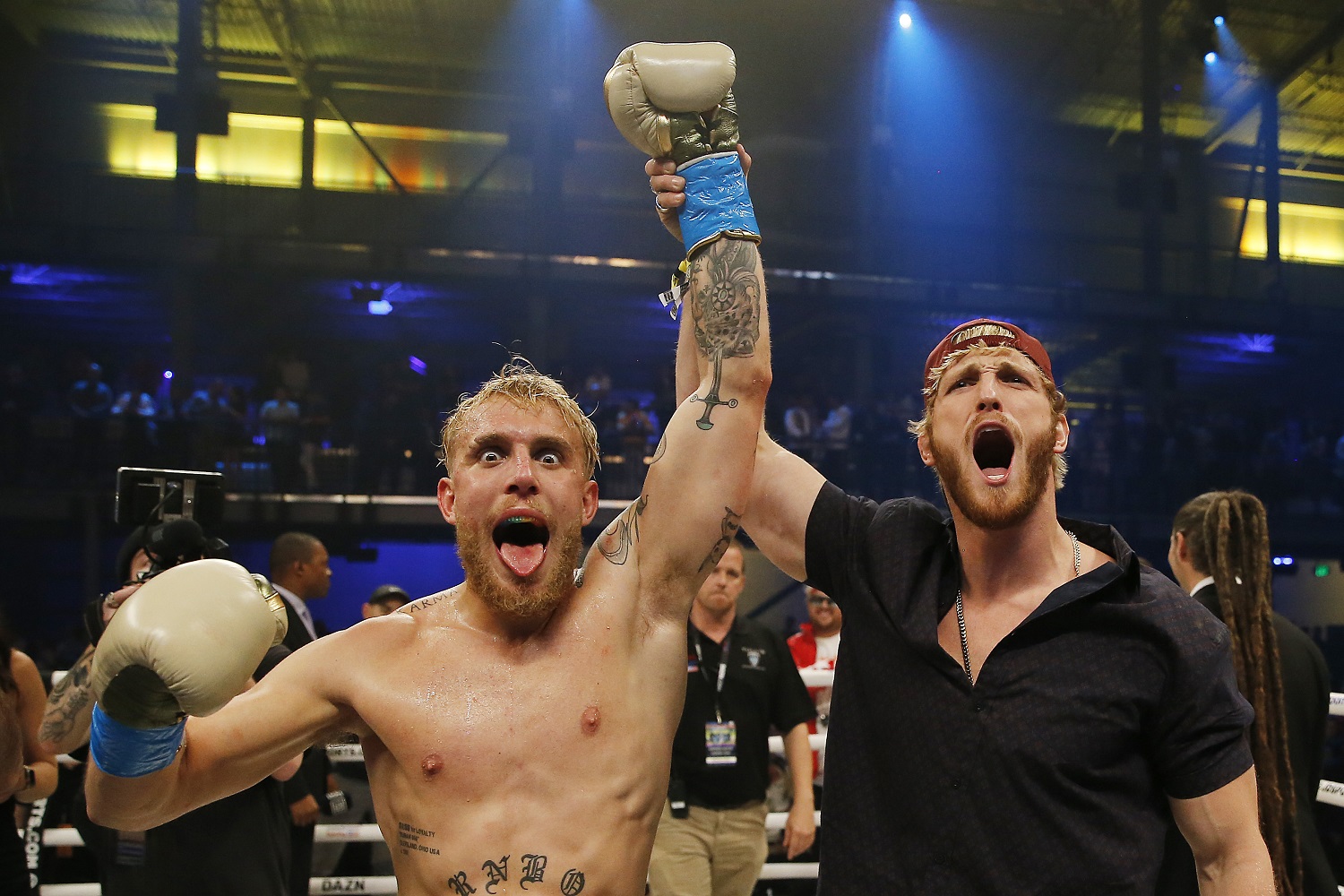 Jake Paul Says His Brother, Logan Paul, Stands No Chance Against Floyd Mayweather and Also Takes a Few More Shots at Him
Jake Paul says his brother, Logan Paul, stands no chance in his exhibition bout against Floyd Mayweather and also took a few more shots at him.
Not many people are giving Logan Paul much of a chance in his exhibition bout with Floyd Mayweather (and for good reason) and that list includes his own brother, Jake Paul. But that wasn't all that Jake had to say about big bro, adding that the Mayweather bout is an embarrassment to boxing, which everyone already knew, and that he, meaning Jake, is the only "real fighter" in the family. Perhaps that's Jake getting back at Logan for blasting his dream to fight Conor McGregor in the future.
Lost yet? Let's get you up to speed.
Logan Paul blasted his brother for calling out Conor McGregor
For those who don't even know who Logan Paul and Jake Paul are, the quick story is that they're both YouTube stars that have somehow made their way into professional boxing. Yes, YouTube boxing is a thing. In his pro debut, Logan fought fellow YouTuber KSI at Staples Center in LA in November 2019 and lost a six-round split decision. The two fought to a draw as amateurs back in February 2018.
As for Jake Paul, he was 1-0 as an amateur and is 2-0 as a professional with wins over AnEsonGib (yep, another YouTuber) and, more recently, former NBA star Nate Robinson, who he famously knocked out on the undercard of the Mike Tyson vs. Roy Jones Jr. exhibition bout back in November. Jake has never made it a secret that he wants a big-money fight with Conor McGregor and has gone on numerous rants about it, including one in which he actually brought McGregor's wife into it.
As it is with Logan and Floyd Mayweather, Jake matching up with Conor McGregor is simply a horrible idea, a sentiment with which Logan Paul agrees as he called his brother "f—ing dumb" for calling out a knockout artist, which he says why his own fight with Mayweather makes more sense because Floyd isn't that.
Jake Paul says Logan Paul is 'f—ed' against Floyd Mayweather
So Logan Paul thinks that Jake Paul is "f—ing dumb" for calling out Conor McGregor. So little bro recently fired back at big bro with a similar comment about Logan's upcoming fight with Floyd Mayweather (h/t New York Post).
"My brother's f—ed. It's bad for the sport. I think it's just for clout."

Jake Paul on brother Logan Paul's fight with Floyd Mayweather
But Jake didn't stop there with the rant on his brother.
Jake Paul says he's the only 'real fighter' in the family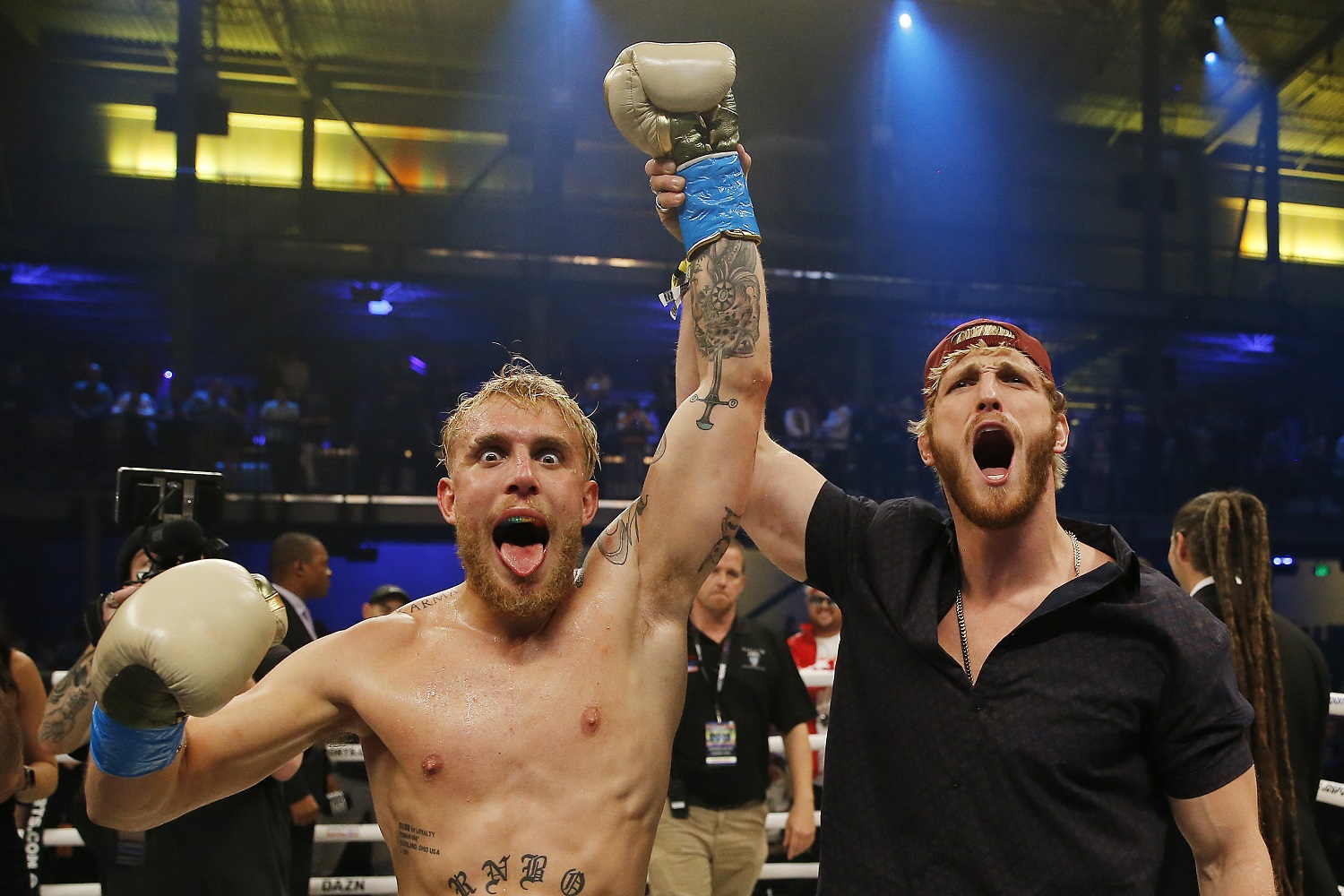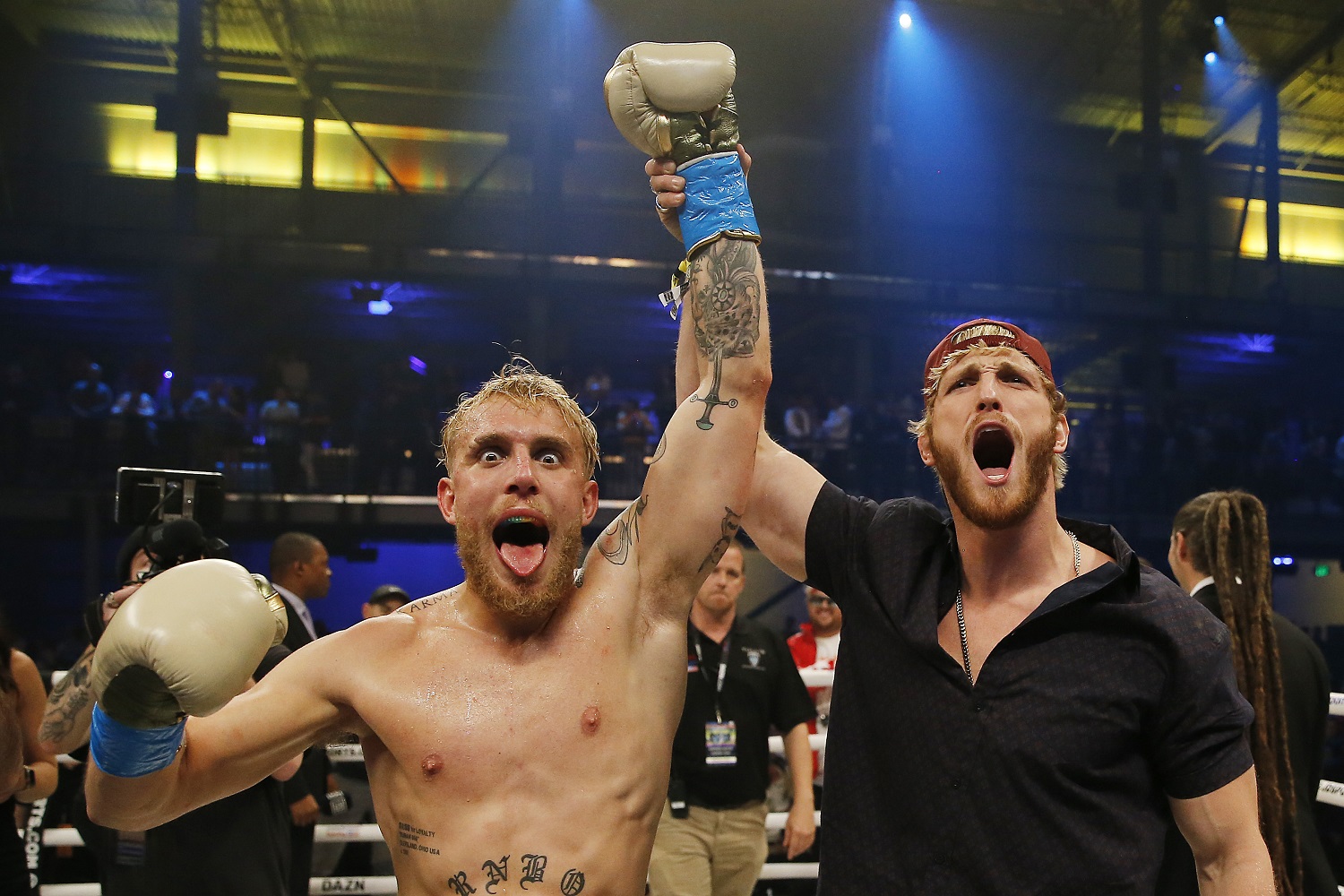 Not only does Jake Paul think that Logan Paul stands no chance against Floyd Mayweather, but he also took things even further by saying that his brother was a "fake fighter" and that he himself is the only "real fighter" in the family, using their respective records in an attempt to make his point.
"He's 0-1-1, and I'm 3-0. I wish him the best of luck. I just like, don't get in there with a guy who's never even been knocked down. He's been knocked down once and it was by accident."

Jake Paul
Yep, that's right. The 2-0 fighter who hasn't yet faced an actual boxer believes he's better than the 0-1 fighter who hasn't faced an actual boxer…well, at least not yet. But we all know how that's going to turn out. At least Jake Paul got something right. This is an embarrassment to the sport of boxing. Logan Paul vs. Floyd Mayweather is set for February 20.