Jalen Reagor Looks Like Randy Moss in Eagles Camp and Is Proving Philly Did Not Mess Up By Drafting Him Over Justin Jefferson
Philadelphia Eagles second-year receiver Jalen Reagor looks like a Randy Moss clone in training camp. He's also out to prove the team didn't err in selecting him over Justin Jefferson in the first round of the 2020 NFL Draft.
Reagor didn't have the most enjoyable of rookie seasons. A thumb injury cost him five games, and he produced mixed results when he was on the field. Still, the former TCU standout is showing immense upside with a string of spectacular performances in camp.
Jalen Reagor or Randy Moss? You be the judge
Jalen Reagor has made several catches that would make Randy Moss jealous in the past few weeks. The latest came Tuesday afternoon during a practice with the New England Patriots.
Reagor skied for a spectacular one-handed grab over Patriots cornerback Michael Jackson. The catch was impressive enough, but the body control was every bit as outstanding.
This is hardly the first highlight-reel grab Reagor has made during Eagles camp. He is also building a synergy with quarterback Jalen Hurts.
Reagor dominated Pats corners during 1-on-1 drills on Tuesday. He made contested catches along the sideline and exhibited perfect timing in his break on one such corner route, with Hurts finding him in stride.
That's some impressive tape right there.
Reagor and Moss are not the same archetypes of wide receiver. Not even in the slightest. Moss had an unparalleled combination of size and speed, making him one of the greatest wideouts in NFL history. Reagor is not even six feet tall and did some of his best work in the slot while at TCU.
Still, it's the sheer ability that stands out in Reagor's case. He had just two catches for 20 yards in the preseason opener but ran some good routes and shook Pittsburgh Steelers cornerback Cameron Sutton.
The 2020 first-round pick's athleticism and skills have been on full display in Eagles training camp, which is very encouraging for a team that needs Reagor to validate his draft spot.
The Eagles drafted Reagor over Justin Jefferson
The Eagles turned some heads when they spent the No. 21 pick in the 2020 NFL Draft on Reagor.
Justin Jefferson, fresh off a star turn at LSU, was still on the board when the Eagles were on the clock. Yet, Philly general manager Howie Roseman went with the lesser-known Reagor to give the offense some verticality.
The pick looks rather shocking, in hindsight. Jefferson wasn't just the best rookie receiver in the class. He was arguably the best offensive rookie, period.
Jefferson tallied 1,400 yards receiving and seven touchdowns with the Minnesota Vikings. For all of Roseman's talk about Reagor verticality, it was Jefferson who did that in Minneapolis, as he averaged nearly 16.0 yards per reception. The former Tigers star made the Pro Bowl in his rookie season and haunted Eagles fans in the process.
Granted, Reagor's career has only just begun, and the Eagles are preparing for a new era with Hurts under center. There is still hope the 22-year-old can realize his full potential. But there is also a lot of pressure to reach Jefferson's stature.
Philly needs Reagor to be a No. 1 receiver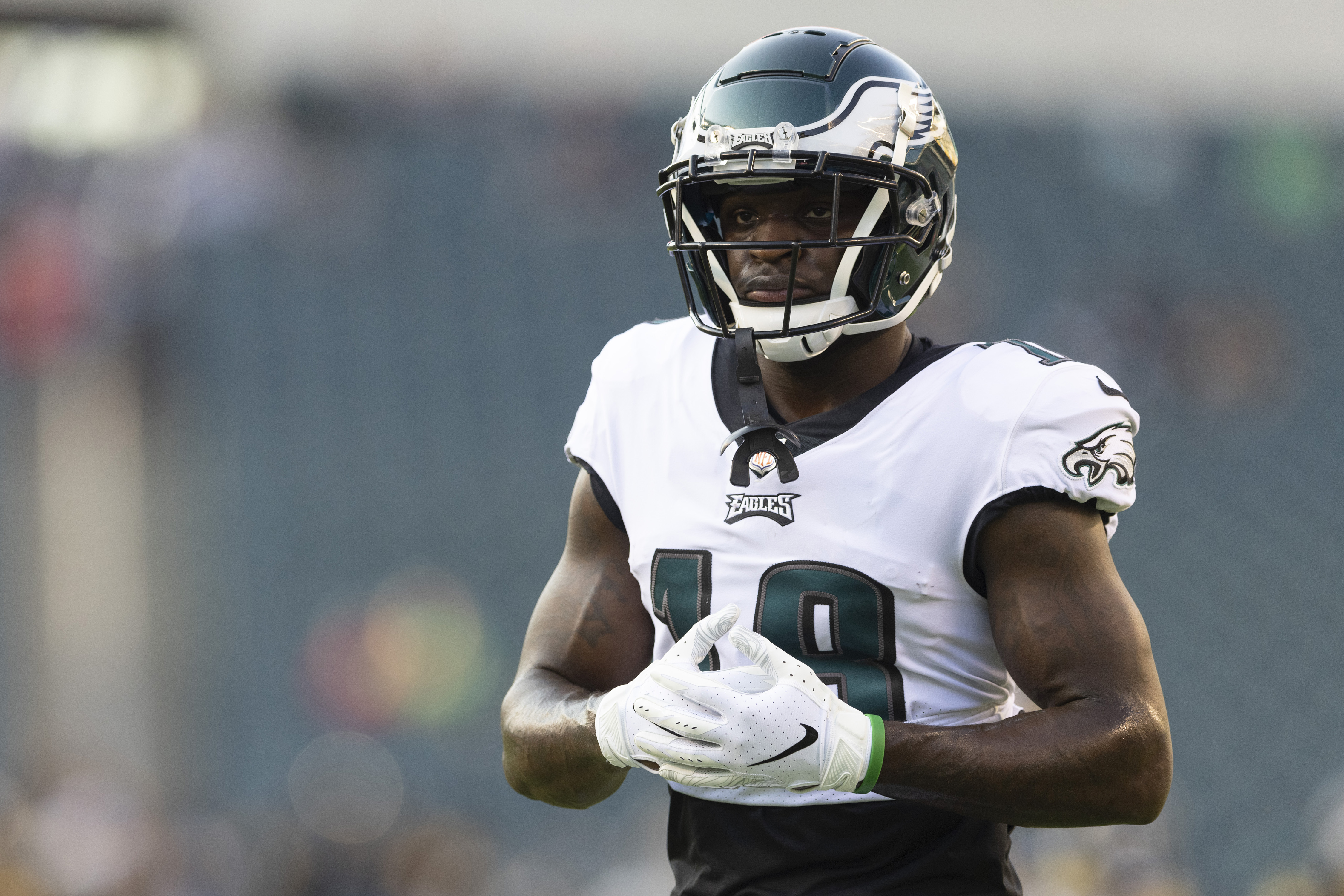 The Eagles have not rostered a true No. 1 receiver in years. Alshon Jeffery hardly counts. The same goes for DeSean Jackson. Can Jalen Reagor be that guy?
Philadelphia used the No. 10 pick in the 2021 NFL Draft on former Alabama star and Heisman Trophy winner DeVonta Smith, but Smith's lack of size could make for a bit of an adjustment period to the size and speed of the NFL.
Reagor has the best chance to spread his wings and be a No. 1 guy. Zach Ertz is a disgruntled tight end and could still be out the door, which figures to influence the target share.
Reagor's camp has been impressive. He's made Randy Moss-type plays left and right. Now, the Eagles need it to translate to the gridiron when the season begins next month.
Stats courtesy of Pro Football Reference.