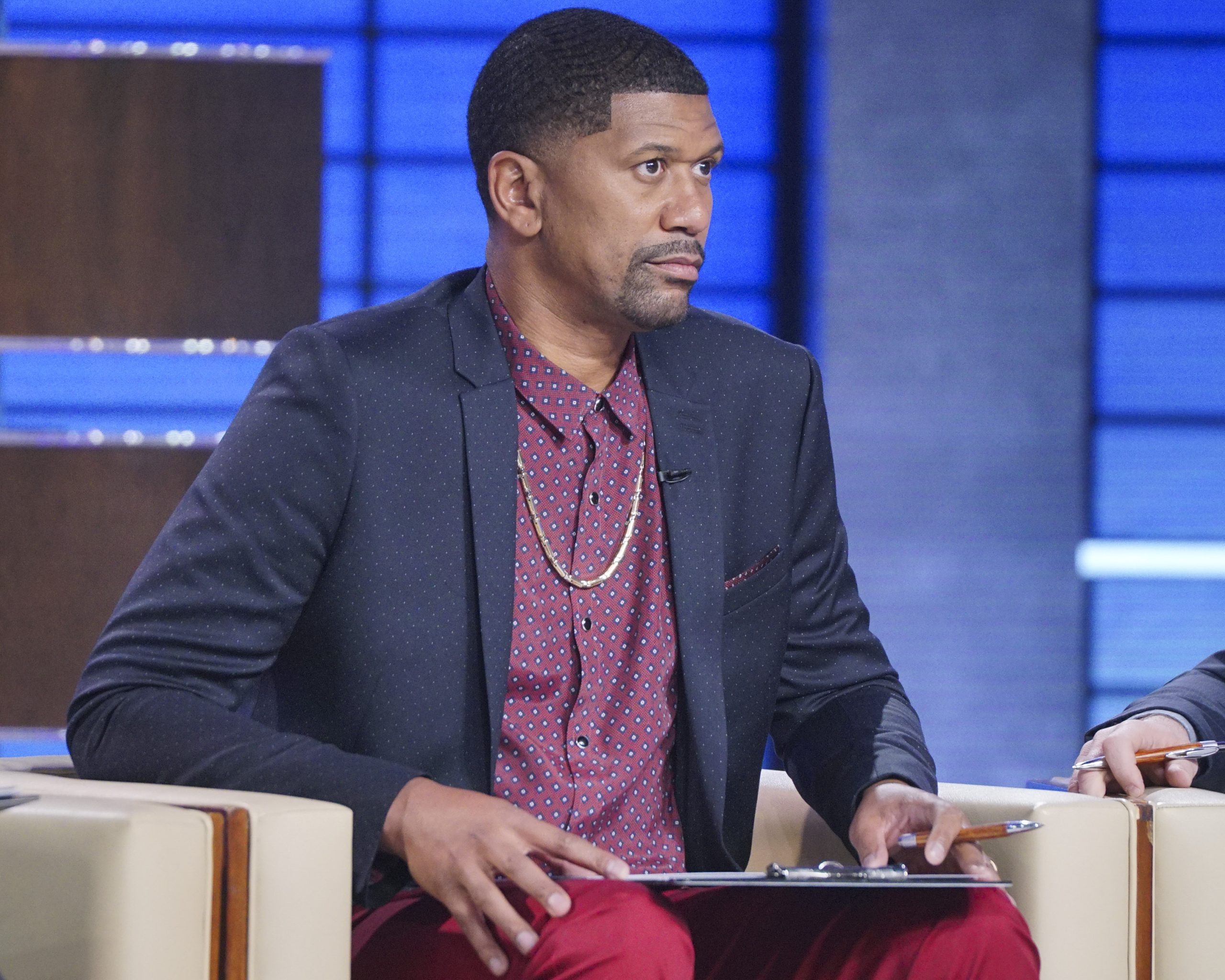 Jalen Rose Takes Swipe at Jay Williams for Getting 'Hacked'
Jalen Rose took a swipe at fellow analyst Jay Williams.
The embarrassment continues for former Duke basketball player and current ESPN analyst Jay Williams. Immediately after firing off an erroneous tweet about the Boston Celtics, Williams followed it up with another bad social media post. He claimed he never posted the Celtics tweet. That second tweet was more damaging than the first, as Williams was mocked all over social media. Then Jalen Rose joined in.
Jay Williams was way off with his Boston Celtics tweet
On Wednesday, Adrian Wojnarowski reported the Celtics were finalizing a deal to hire Brooklyn Nets assistant Ime Udoka as their next basketball coach. The announcement triggered a quick, embarrassing tweet from Williams's verified account that was quickly deleted. Williams wrote Udoka was "the first head coach of color for the @celtics…and even more importantly…he is one talented individual who has paid his dues."
Williams took a lot of heat for the post. Not only was he wrong, but he was so far off. The Celtics have had five Black coaches prior to the Udoka hiring. That's right, five. Doc Rivers, the current coach of the Philadelphia 76ers is the most recent. M.L. Carr, K.C. Jones, Satch Sanders, and Bill Russell are the others.
Williams quickly removed the tweet, but he then followed it up with another gem. "As it relates to the Boston Celtics tweet that came from my account a couple of hours ago … I did not post that & my passcode has now been changed," Williams wrote.
Jalen Rose takes a shot at Jay Williams
Williams' tweet trying to describe what happened regarding his Celtics tweet blew up. He never used the word "hacked" but implied it when he said he had to change his passcode. Williams quickly became a meme and the target of jokes. Rose then got in on the action.
The ESPN crew broke down the Atlanta Hawks' upset win over the Milwaukee Bucks in Game 1 of the Eastern Conference Finals. Williams talked about how Rose was wrong about his earlier analysis of the game. Williams raved about Hawks guard Trae Young before Rose interrupted.
"He is that guy," Williams said of Young to Rose. "I tried to tell my man J. Rose, he kept gloating about how good the Bucks were defensively. I said if they played drop coverage, it was going to be a problem for the Bucks. Before you talk, let me show you…"
"Well, I got hacked," Rose said, causing laughter from Wojnarowski and host Maria Taylor.
Williams and Rose haven't provided ESPN with a good look lately
Three days later, Williams' Celtics tweet and the one about not posting it are still being talked about. Had Williams owned up to the error, or said nothing about it, it likely would have died down. Instead, it's not a good look for ESPN that their basketball analyst doesn't know a whole lot about the Boston Celtics, and now many people look to him as a liar.
Rose got himself into a little bit of hot water himself when he said that Kevin Love was a token white player on the U.S. Olympic team. On his podcast, Jalen & Jacoby, Rose made it clear he felt Love was on the team because the U.S. didn't want to enter the Olympics with an all-Black team.
"Kevin Love is on the team because of tokenism," Rose said on the podcast. 'Don't be scared to make an all-Black team representing the United States of America. I'm disappointed by that. Anybody that watched the league this year knows Kevin Love did not have a stellar season, was not the best player on his team, and did not necessarily deserve to be on this squad."
Everyone is certainly entitled to his/her opinion, but dragging race into it just isn't a good look for ESPN. Maybe someone hacked his podcast.