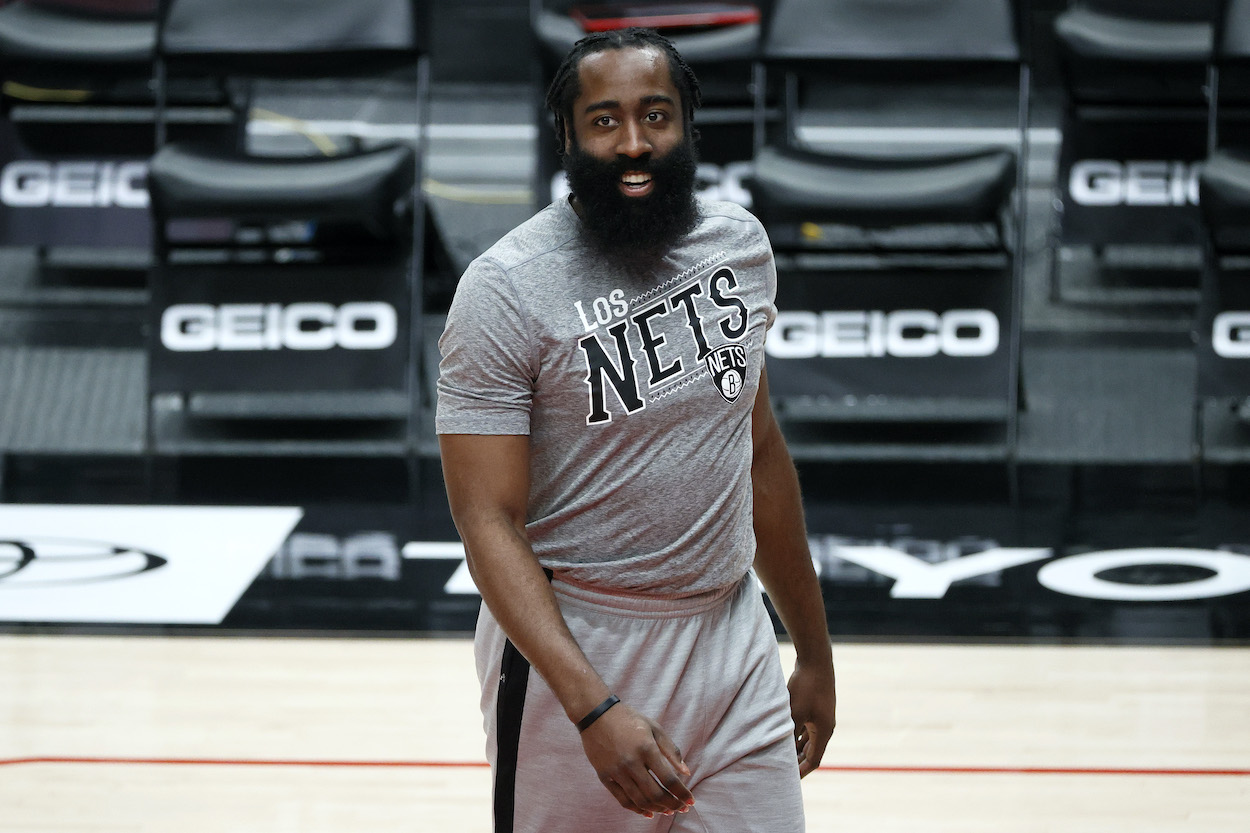 James Harden Provides Brooklyn Nets Fans With an Encouraging Injury Update Ahead of the NBA Playoffs
James Harden has been sidelined with a hamstring injury since early April, but he'll be back with the Brooklyn Nets for a playoff run.
The Brooklyn Nets went all in this season on their new superteam. It was a brilliant plan, in theory, to pair Kevin Durant and Kyrie Irving up with James Harden, but general manager Sean Marks didn't plan for the one thing that can derail the terrifying trio: injuries.
Durant and Irving have missed a combined 54 games this season, and Harden has been out of the lineup since early April. Even still, the Nets are in good shape to enter the postseason as a top-three seed in the Eastern Conference. And better yet, Harden just provided an encouraging injury update that will be music to Brooklyn fans' ears.
James Harden has been sidelined with a hamstring injury for a month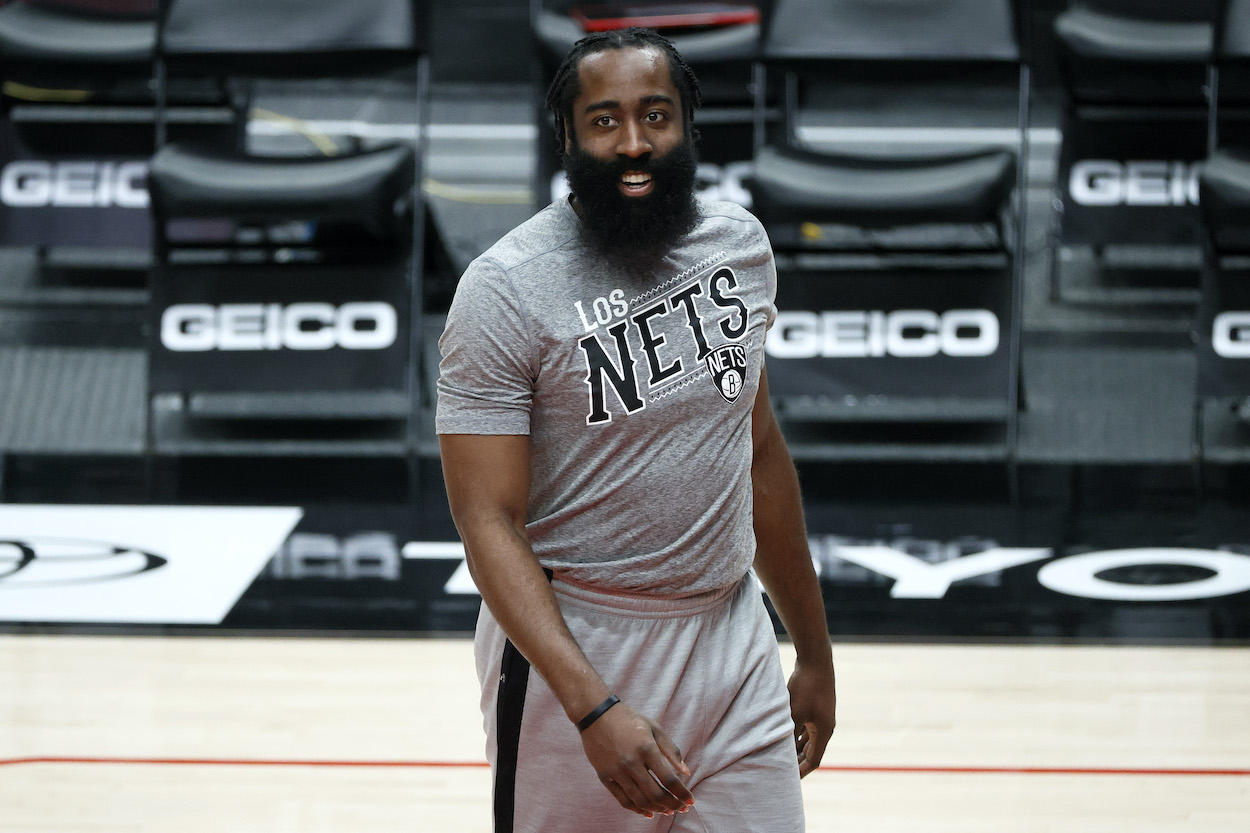 Harden has always been a reliable player you can count on to be in the starting lineup night in and night out. He's played at least 72 games in nine of his previous 11 seasons in the NBA, but his iron man ways have taken a step back in 2021.
On April 5, Harden left a game against the New York Knicks with hamstring tightness. An MRI later revealed a hamstring strain, and the former league MVP hasn't suited up for the Nets since.
He was on track to return late last month, but a setback on April 21 knocked his return date back a few weeks. Nets fans are worried Harden won't be ready to return in time for the playoffs, but he just put them at ease with a positive injury update.
Harden provides an encouraging injury update to Nets fans
On Thursday, Harden spoke to reporters for the first time since he suffered his injury setback in April. The nine-time All-Star said he feels "really good" and that he's "very confident" he will return to the floor in time for the playoffs. In fact, Harden even said he should be able to play in a few regular-season games down the stretch.
"The plan is to hopefully get an opportunity to play a couple games before the postseason," Harden said. "We're just taking one day at a time."
Brooklyn only has six games remaining on its regular-season schedule. The playoffs are scheduled to start on May 22.
Harden said it's been "difficult" to not be able to help his team on the court, but that being healthy for the playoffs is more important than coming back too early and risking another setback.
"We wanted to be patient," Harden said. "As much as I love to hoop, I want to be out there, but you've got to be smart. And for me, it was just, 'Let's knock this thing out, let's get this thing healthy so we can make a push.'
"This was an opportunity for me to keep my body right going into the postseason with a clear mind and a clear body. You've got 16 games to win. That's the ultimate goal. That's the reason why I came to Brooklyn."
Harden confident about the Nets' title chances if they stay healthy
Fully healthy, the Nets are the clear team to beat in the Eastern Conference. The problem is that hasn't been the case since they put together their Big 3. Durant, Irving, and Harden have only played seven games together this season, but Harden is confident they will find a groove in the postseason.
"One of the things that a lot of teams don't have is talent. We don't have to worry about that aspect. Skillwise, we're elite" Harden said. "Our mindset is, if we can come to this postseason healthy, we are right there. We have a chance."