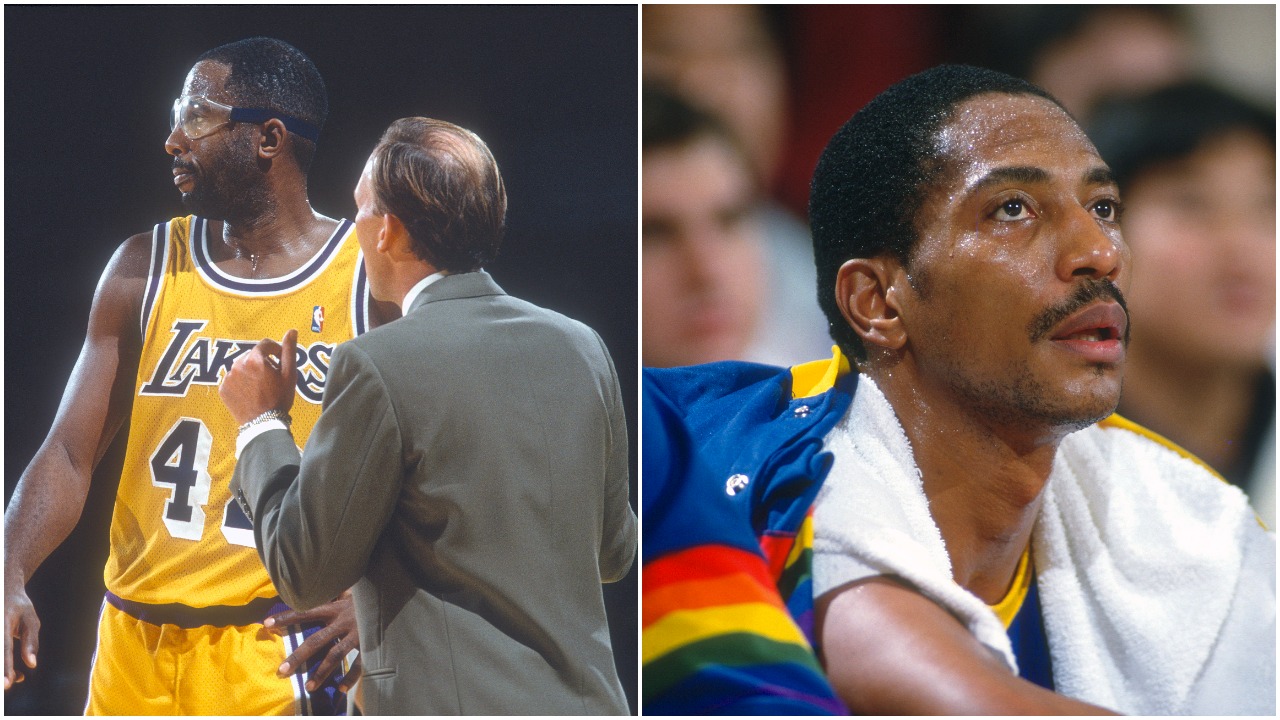 James Worthy Needed 8 Words to Explain Why Alex English Scored More Points Than Any Other Player in the 1980s
James Worthy offered a description of his approach to guarding Alex English that explains why the former Nuggets star outscored everyone in the 1980s.
Some NBA players boast the kind of dominant scoring ability that surpasses any rationale or explanation. Kevin Durant is probably the best example of this idea in the modern game. As Los Angeles Lakers great James Worthy once explained, former Denver Nuggets star Alex English also had that transcendent offensive game, and he had it in spades.
English has garnered a reputation as perhaps the most underrated player in league history. But Worthy and fellow wing defenders who had to guard the Hall of Famer understood his quality. They simply could not contain him.
James Worthy and the Lakers played Alex English and the Nuggets in the 1985 Western Conference Finals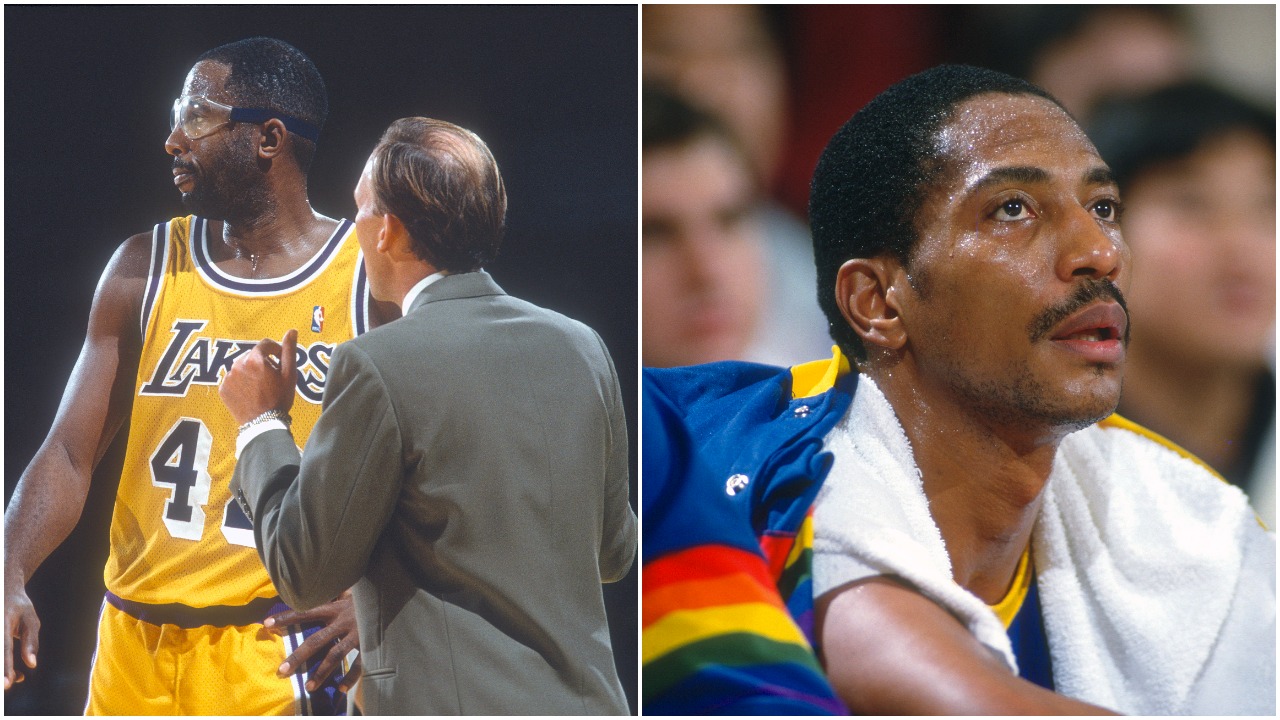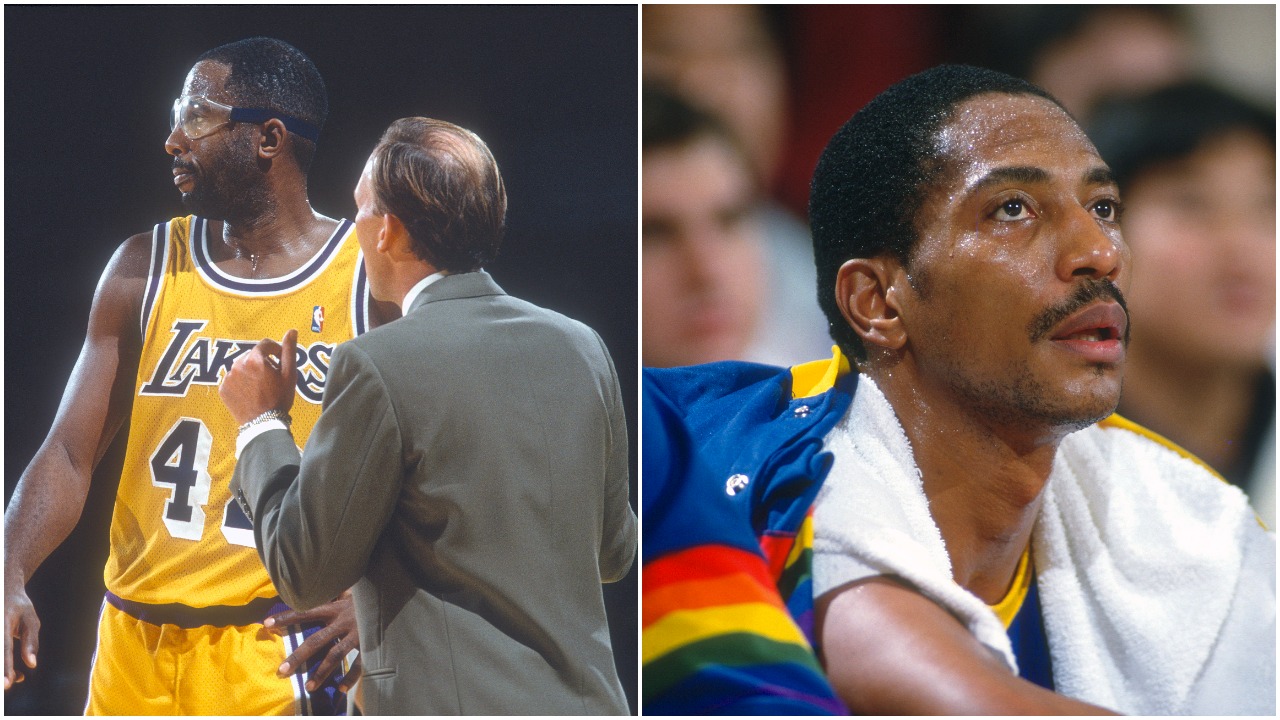 James Worthy made a crucial error in the 1984 NBA Finals that contributed to the Boston Celtics beating LA and, nearly 40 years later, provides a memory that still gives him night sweats. However, Worthy and the Lakers sought redemption in 1985.
The Purple and Gold won 62 games during the 1984-85 campaign. Worthy made a leap in his third season, as his scoring average rose from 14.5 points in 1983-84 to 17.6 points in 1984-85.
Worthy also dominated in the playoffs. He averaged 18.7 points on 68.8% shooting in a first-round sweep of the Phoenix Suns before racking up 19.4 points per game on 57.6% shooting in the conference semifinals against the Portland Trail Blazers.
Having made quick work of their first two playoff opponents, the Lakers prepared to square off against Alex English and a high-powered Nuggets team that led the NBA in scoring during the 1984-85 season. English dominated during the regular season, averaging 27.9 points on 51.8% shooting.
Denver offered LA a stern test as the Lakers hoped to get back to the Finals. For his part, Worthy had no idea how he planned to contain English.
Worthy asked for divine intervention to assist him in guarding English
As the Lakers' starting wing, the task of guarding English fell to Worthy in the 1985 Western Conference Finals. Big Game James admitted he'd need help from a divine power.
Reporters asked Worthy during the series about his defensive strategy against English. Worthy said (h/t The Athletic) no method could keep the Nuggets star in check, and that he'd require godly assistance.
"Say a couple of prayers before the game."

–James Worthy (1985) on how he planned to approach guarding Alex English
Perhaps LA could have assigned the task of guarding English to Michael Cooper, whom Larry Bird once labeled the only player who could truly guard him. It probably wouldn't have mattered.
Worthy and the Lakers dominated the Nuggets, winning the series in five games. But it certainly wasn't English's fault. The eight-time All-Star averaged 30.3 points, 6.5 rebounds, and 4.3 assists on 51.1% shooting. His 40-piece in Game 2 briefly gave Denver the home-court advantage before LA steamrolled the Nuggets the rest of the way.
All the same, Worthy's past appraisal explains English's remarkable scoring ability and overall offensive talents.
English outscored Larry Bird and all others in the 1980s
Did you know that Larry Bird did not lead the NBA in scoring during the 1980s? No, that title belongs to Alex English.
According to StatMuse, English scored 21,018 points in the '80s, nearly 2,000 points more than Moses Malone. He narrowly ranks behind Adrian Dantley (26.5), Dominque Wilkins (26.0), and George Gervin (26.0) in scoring average — English averaged 25.9 points. However, English played hundreds of more games than all three men, which boosts his credentials considering he was in his mid-30s at the end of the decade and could quickly have cratered.
Klay Thompson and others have griped over missing out on the NBA's 75th Anniversary Team, but it's English's exclusion that might be the most damning. He is one of the best scorers in league history and an influence for Reggie Miller and countless others.
Still, James Worthy and others who played against English recognized there was nothing they could do with him. Maybe that matters more than any place on an arbitrary and subjective list.
Stats courtesy of Basketball Reference unless otherwise noted.