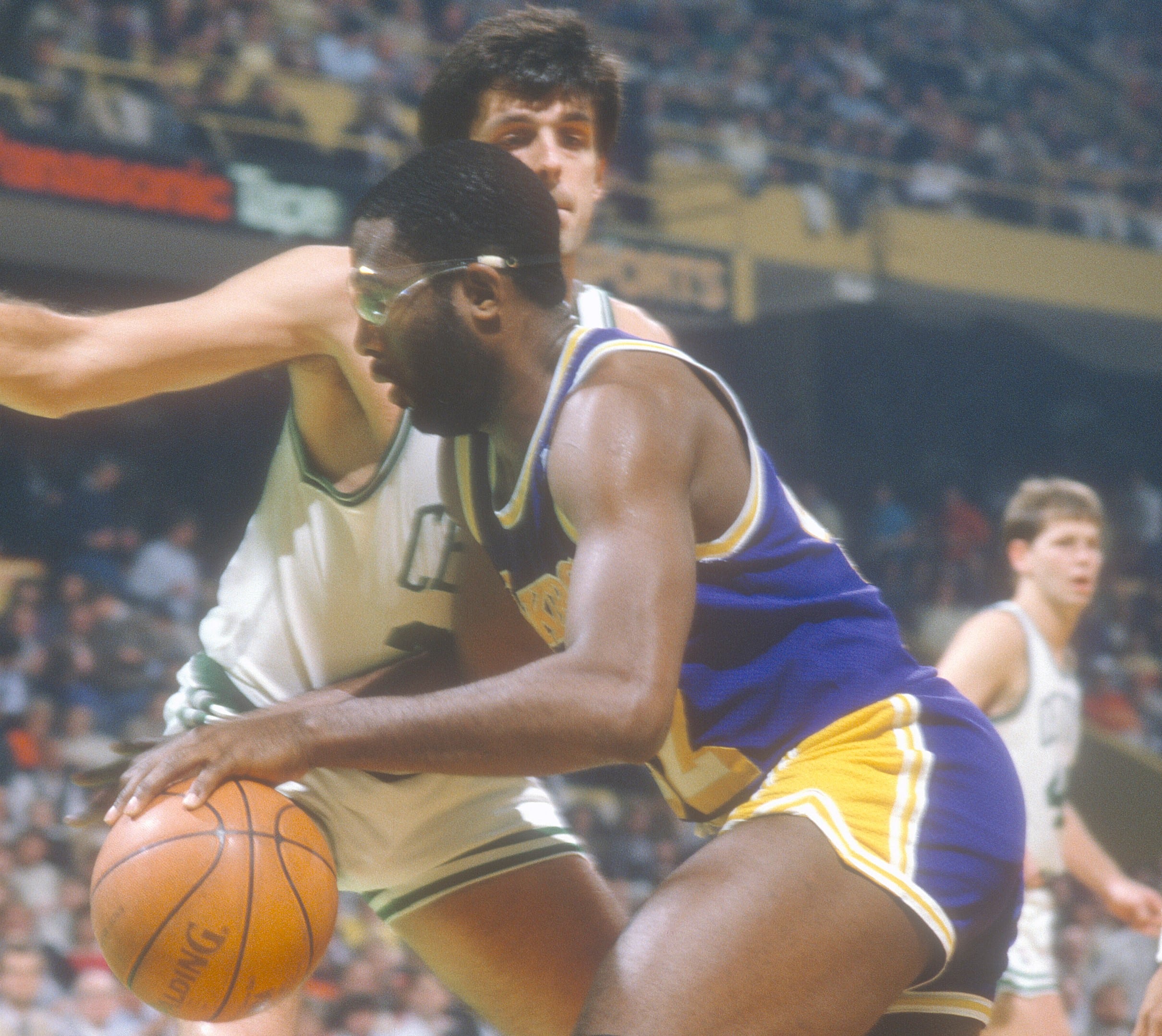 James Worthy Still Won't Apologize to Cedric Maxwell for His Blatant Shove in the Back During the 1984 NBA Finals
Even after all these years, James Worthy still won't apologize to Cedric Maxwell for his brutal Game 6 foul in the 1984 NBA Finals.
The 1984 NBA Finals between the Boston Celtics and the Los Angeles Lakers had it all. Along with LA's run-and-gun style of play and Boston's physicality, there was drama and plenty of heated moments.
In Game 6, the Lakers had their backs to the wall, down 3-2 at home. That's when James Worthy went after Cedric Maxwell's back. Worthy appeared to be in payback mode when he shoved Maxwell from behind as the Celtics forward went in for a layup. It was just another dirty play in a series full of them. Several decades later, Worthy still isn't apologizing to Maxwell for the cheap shot.
James Worthy retaliated after a hard foul on teammate Kurt Rambis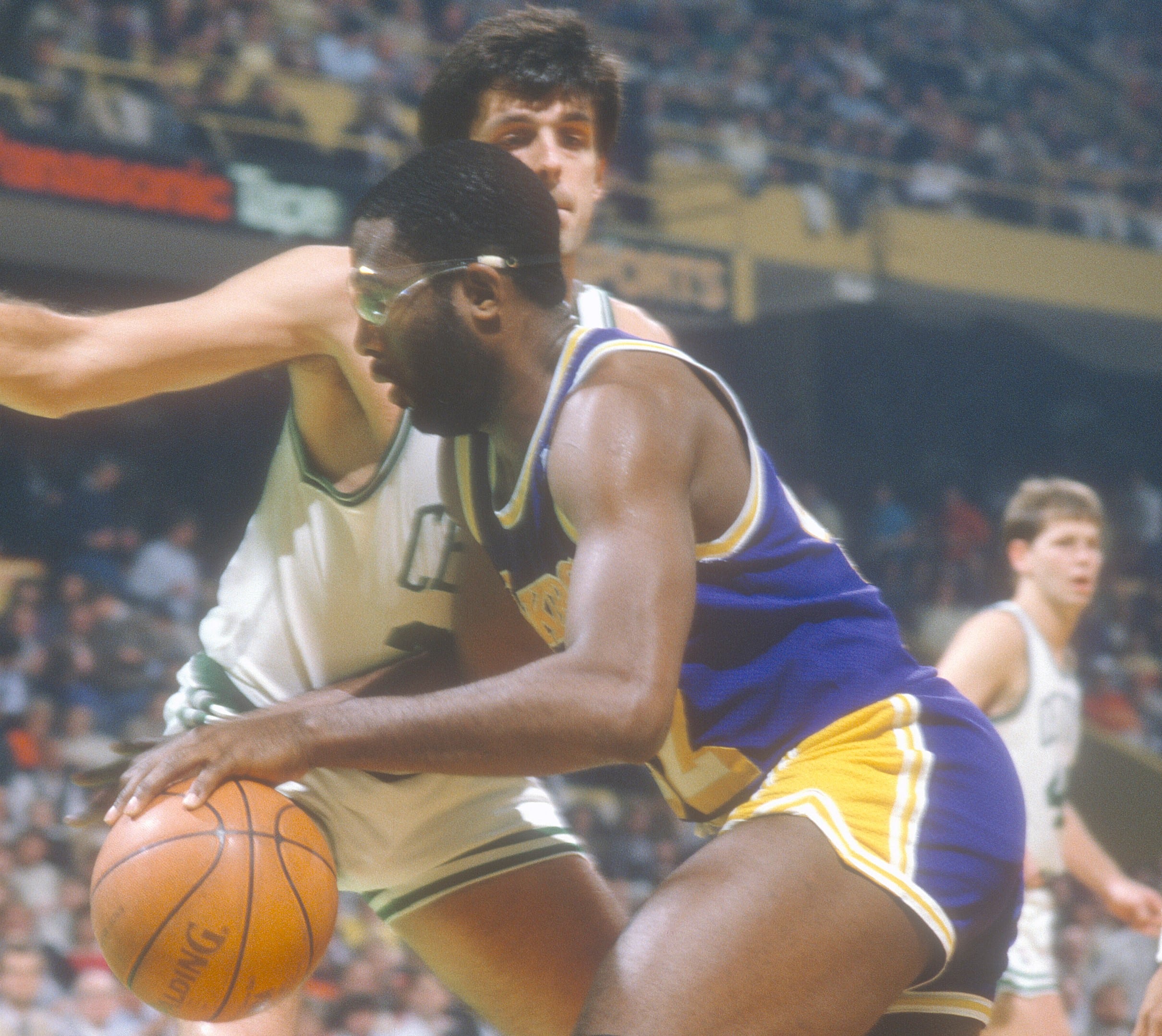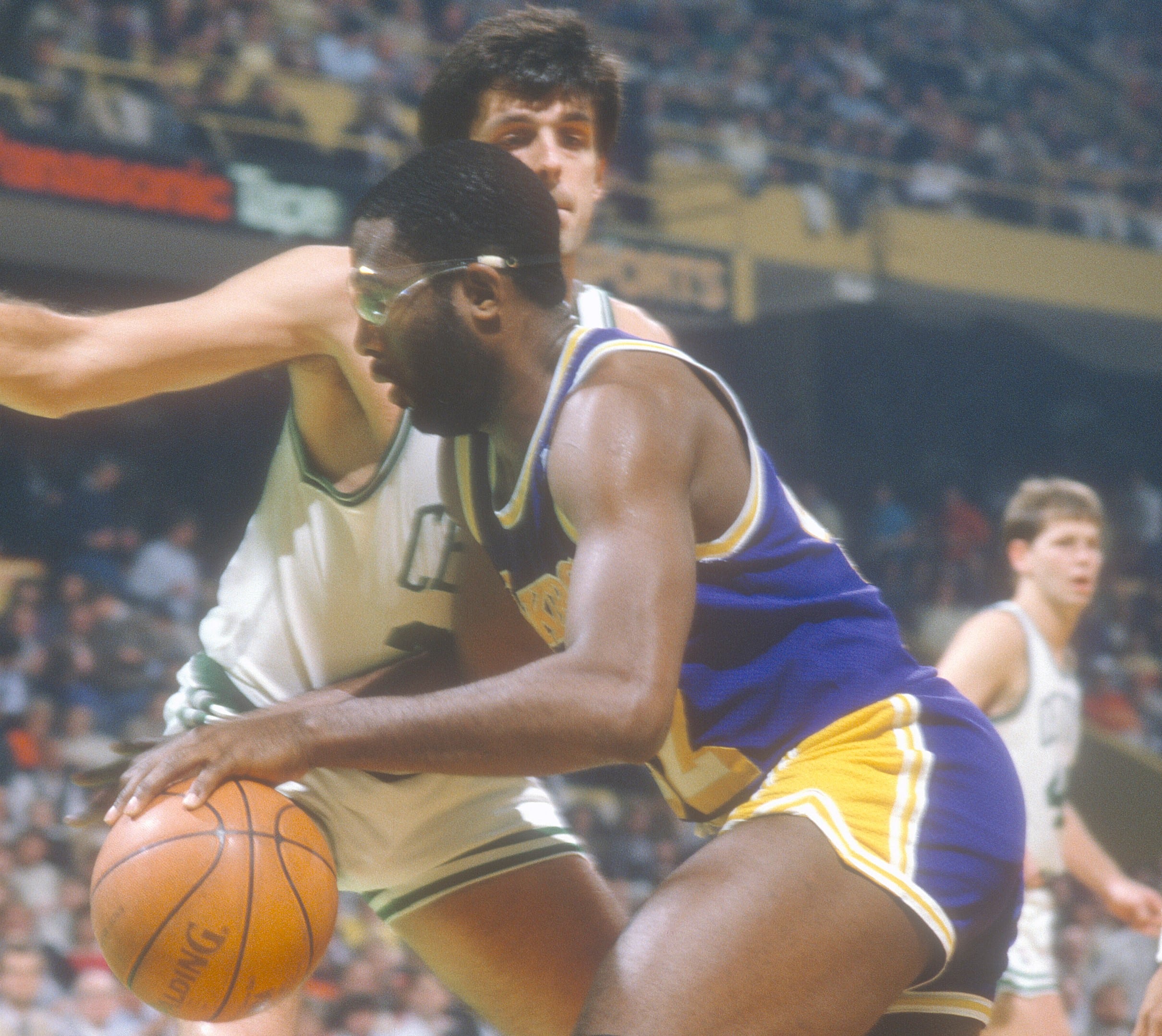 The Lakers dominated the first three games of the 1984 Finals but only held a 2-1 series lead heading into Game 4. Game 3 was absolute domination by the Lakers after letting Game 2 slip away on a Gerald Henderson steal in the waning seconds of regulation.
After Boston's 137-104 loss in Game 3, Celtics star Larry Bird called out his teammates for not being physical enough. Kevin McHale heard that message loud and clear.
The Lakers held a 76-70 lead in Game 4 before McHale swung the game's momentum with one hard foul. McHale clotheslined Lakers forward Kurt Rambis, who was driving in for a layup. The hard takedown of Rambis had the benches clear, but there was no technical foul or ejection on the play. The stoppage of play seemed to favor the Celtics, who capitalized on the momentum change and went on to tie the series with an overtime victory.
McHale's foul was not forgotten, especially by Worthy. In Game 6, he took down Maxwell by shoving him from behind as he went in for a layup.
"In Game 6 out in LA, I'm going in for a layup, and James Worthy does a cardinal sin that you never do," Maxwell said on a video posted by NBA History & Legends on CLNS. "I remember walking out, thinking, 'I'm gonna get his ass. I'm gonna get him."
Maxwell and the Celtics got the last laugh. Boston won a winner-take-all Game 7 as Maxwell famously told his teammates to jump on his back. He led the Celtics with 24 points and also had eight rebounds and eight assists in a 111-102 victory.
"It was in the locker room and Larry was in there and ML (Carr), and everybody was sitting there talking and I said, 'Don't you worry. Y'all ain't got to worry. Y'all get on my back," Maxwell said. "I'm gonna win this damn championship for you.'"
Worthy still won't apologize to Maxwell for the foul
Many decades later, those Lakers/Celtics matchups from the 1980 are still often talked about. The rivalry is one of the best in all of sports.
Worthy was a guest on former teammate Michael Cooper's Showtime With Coop podcast. Cooper also added a surprise guest, Maxwell, to the show. The three reminisced about their days playing against each other in the NBA. Inevitably, Worthy's Game 6 foul on Maxwell came up.
"I go in for a layup," Maxwell recalled, "and I'm in the air, and you — two hands — push me in the back into the stanchion. I said, man, you're better than that. That's when you had kind of lost your cool because that's not the kind of player you were."
Worthy tried to explain that he resorted to playing Boston's style of play at that point.
"That wasn't our style," he said. "Our style was getting up and down the court. That's one of those old Red Auerbach strategies. They knew they couldn't keep up with us.
"They'd sent in old f***ing Greg Kite to use his six fouls, Scott Wedman. It worked because it's like playing in those old school yards. If somebody hits you, you're going to hit back. It took us out of our game. I would never push anybody in the back, but I was new to this.
"I'm not going to apologize to you for pushing you in the back because you didn't get hurt. If you had gotten hurt, I might've apologized. I knew what I was doing. I saw the pads there, and I knew you was going into the pads."