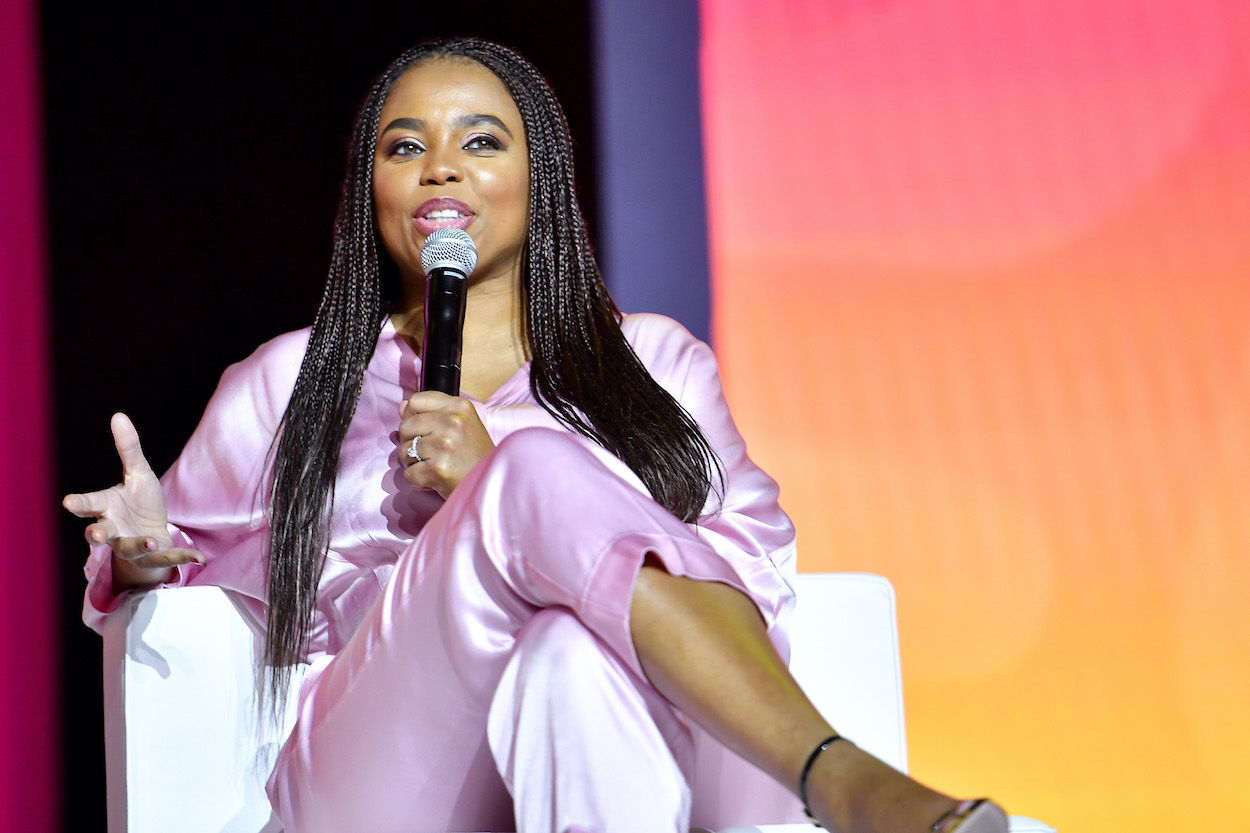 Jason Whitlock Reveals the Origins of His 14-Year Beef With Jemele Hill; It Involves a Blogger and a Strip Club Called The Cheetah
Jason Whitlock doesn't like Jemele Hill and has attacked the outspoken sports media personality on multiple occasions. On his podcast, he explained the origins of why he doesn't like her. It goes back 14 years to a time when Whitlock says she tried to get a blogger to write a negative story about him.
Jason Whitlock and Jemele Hill are two of the most polarizing figures in sports media. Both are unfiltered and outspoken and, although they are on opposite sides of the political spectrum, neither shies away from the divisive subject.
They also apparently plain don't like each other.
On a recent episode of his podcast, Whitlock opened up about an incident from 14 years ago. It helps explain why he doesn't get along with his former ESPN colleague whom he often attacks.
Jason Whitlock has repeatedly attacked his former ESPN colleague Jemele Hil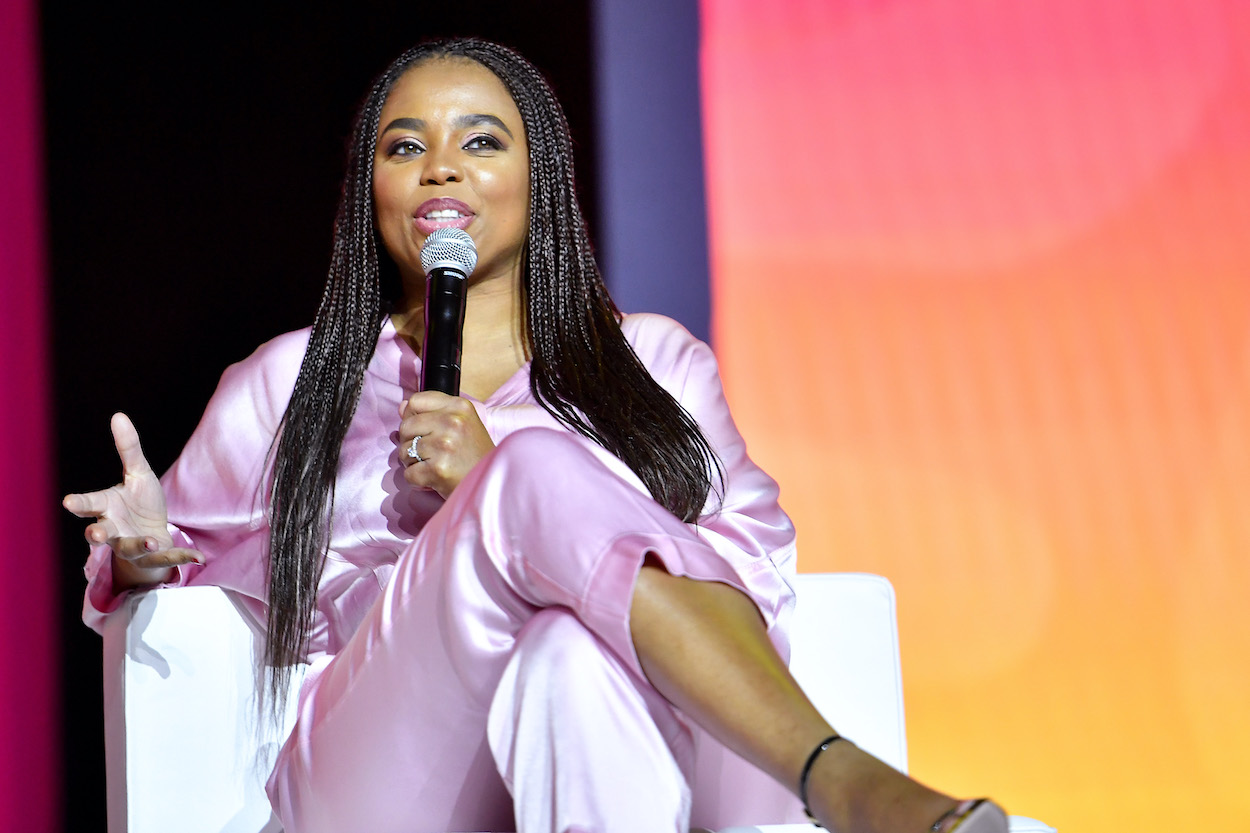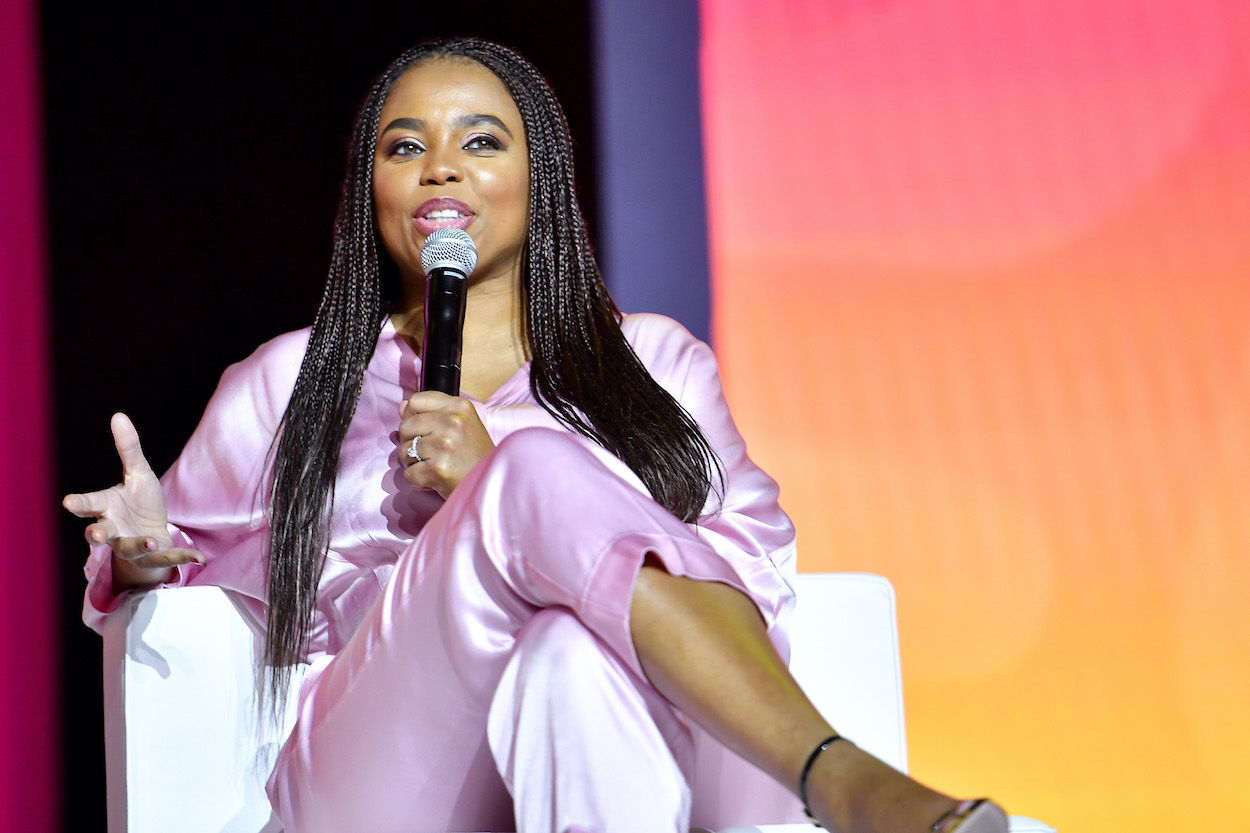 Hill has been publically quiet on her feelings about Whitlock, but the same is not true the other way around. Whitlock has been publically critical of Hill on several occasions. In 2020, in reference to her tweets about then-President Donald Trump, he said on FOX Sports Radio:
I wanna be careful and respectful but I have to be honest and just say that Jemele Hill is a simple person, and I don't say that with much respect. If that's the substance of your political argument, that I'm going to make this broad generalization about roughly 40-50% of America that you're all racist because you support this guy is just a simple-minded thought. It's a Twitter thought.
On the most recent episode of his podcast, Fearless with Jason Whitlock, the former Ball State football player shared his thoughts on several sports media luminaries, including Hill. "She has an interesting Twitter feed, and Twitter is the right depth for her," Whitlock said before expanding on the thought. "You know, 280 characters is about all she can handle. And so, launching a career as a Twitter influencer: smart."
Whitlock revealed what Hill did to get on his bad side
Whitlock's co-host, Uncle Jimmy, called him out following his assessment of Hill. He said Whitlock's feelings about the Cari & Jemele (Won't) Stick to Sports podcast host are personal. After some prodding, Uncle Jimmy eventually got him to admit, "I don't like Jemele Hill. That is accurate."
He then explained the history (as he sees it) of the animosity between the two successful sports journalists.
The issues started in 2007 when Whitlock, then a Kansas City Star columnist, wrote a column about the Don Imus controversy. The shock jock referred to the Rutgers Women's Basketball team as "nappy-headed hoes" and Whitlock describes the columns as being about the hypocrisy of the fact that "Don Imus is irrelevant in our world," but yet, "rappers and everybody else talking disrespectfully about black people, black women," and they get a pass.
These columns caught the attention of Oprah Winfrey and landed him several appearances on her show. "That set off the little green envy monster in a lot of people," Whitlock said. "Jemele at the top of the list."
After that appearance is when Whitlock says the incident that started their beef began:
[Hill] reached out to a blog, Jason McIntyre at The Big Lead, and tried to get Jason McIntyre to write something disparaging about me and — I'm just going to keep it real – I had told one of my very good friends … I had told him a story about me being in Atlanta and hooking up with a young lady that worked at a club, I think it was called Cheetah's … and she tried to get Jason McIntyre and The Big Lead to write about it.
While the story never appeared on the blog because Whitlock and McIntyre were friends, the new host from The Blaze says, "I haven't messed with Jemele Hill since."
Whitlock dished on several other sports media colleagues 
Whitlock also shared candid assessments of other prominent sports media figures on this episode of his podcast.
He started by giving glowing reviews of PTI's Michael Wilbon and Tony Kornheiser. The former FOX Sports host calls them "the godfathers" and credits the writers-turned-TV-hosts for laying the foundation for sports media on TV. He also said, while he deeply respects and looks up to Wilbon, he has a closer personal relationship with Kornheiser.
Whitlock calls his former Speak for Yourself co-host, Colin Cowherd, "one of the most interesting people I've ever met in this business." He also raves about Cowherd's professionalism and business savvy. He admits that, while they did have disagreements at times, working with Cowherd "was terrific for me."
He also spoke about his relationship with Dan Le Batard, who Whitlock describes as "the closest friend I had in the sports business" at one point. The two are no longer close, according to Whitlock, because Le Batard couldn't handle the "level of heat I was generating" with his controversial comments at ESPN and distanced himself from Whitlock.
Like Sportscasting on Facebook. Follow us on Twitter @sportscasting19