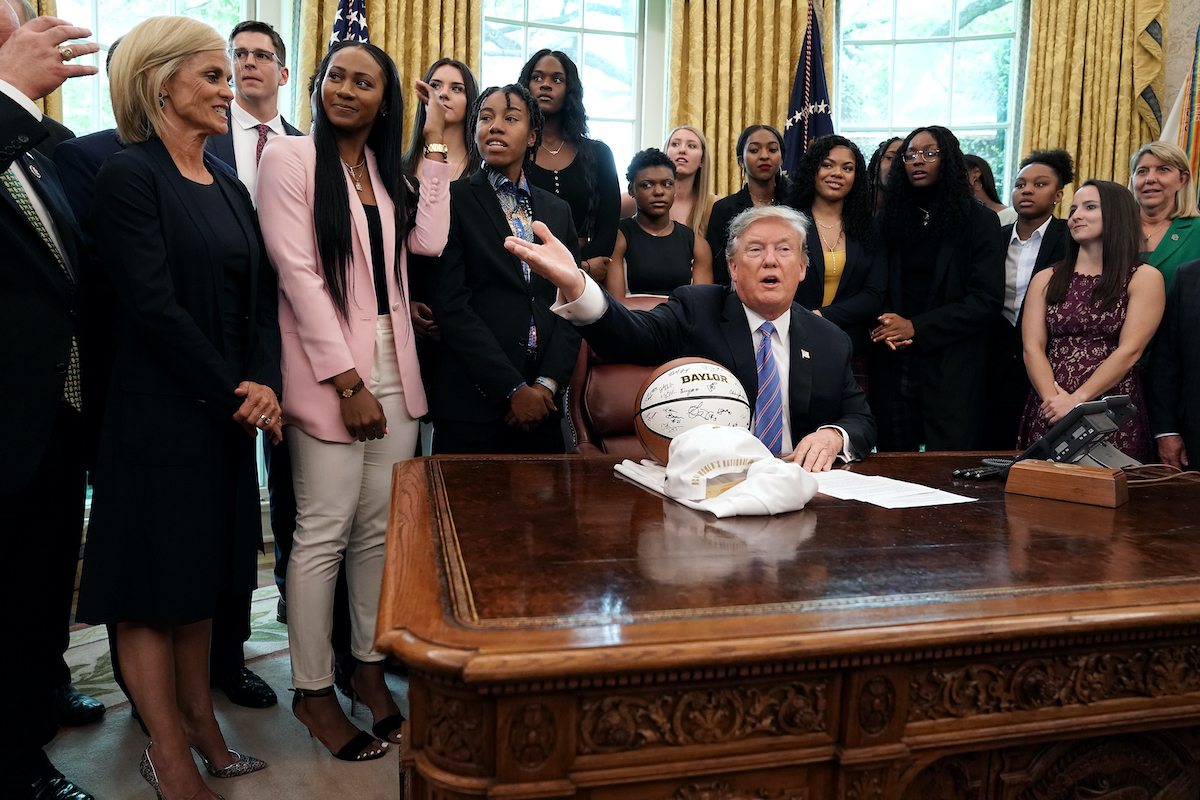 ESPN's Michael Wilbon Hints That Kim Mulkey Left Baylor Because She Was Too Conservative
Kim Mulkey's surprising departure from Baylor might have more to do with conservative politics than basketball, according to Michael Wilbon.
Kim Mulkey sent shockwaves through the college basketball world when she announced she was leaving Baylor to coach LSU. Mulkey spent two decades at Baylor, amassing a 632-104 record and picking up three national championships along the way. Many were surprised by the announcement. The successful coach had not previously given any indication she was considering leaving the Lady Bears program.
Mulkey's decision made sense on several levels, but questions remain. The Tickfaw, Louisiana, native is returning to her home state, but not to her alma mater, Louisiana Tech. LSU did make her the highest-paid coach in women's basketball, but it wasn't that big a raise from her Baylor salary.
ESPN's Michael Wilbon may have helped shed some light on the real reasons behind the move. The PTI pundit hinted that the reason for Mulkey's departure has more to do with politics than basketball.
Wilbon suggests Mulkey's conservative political views are behind the job switch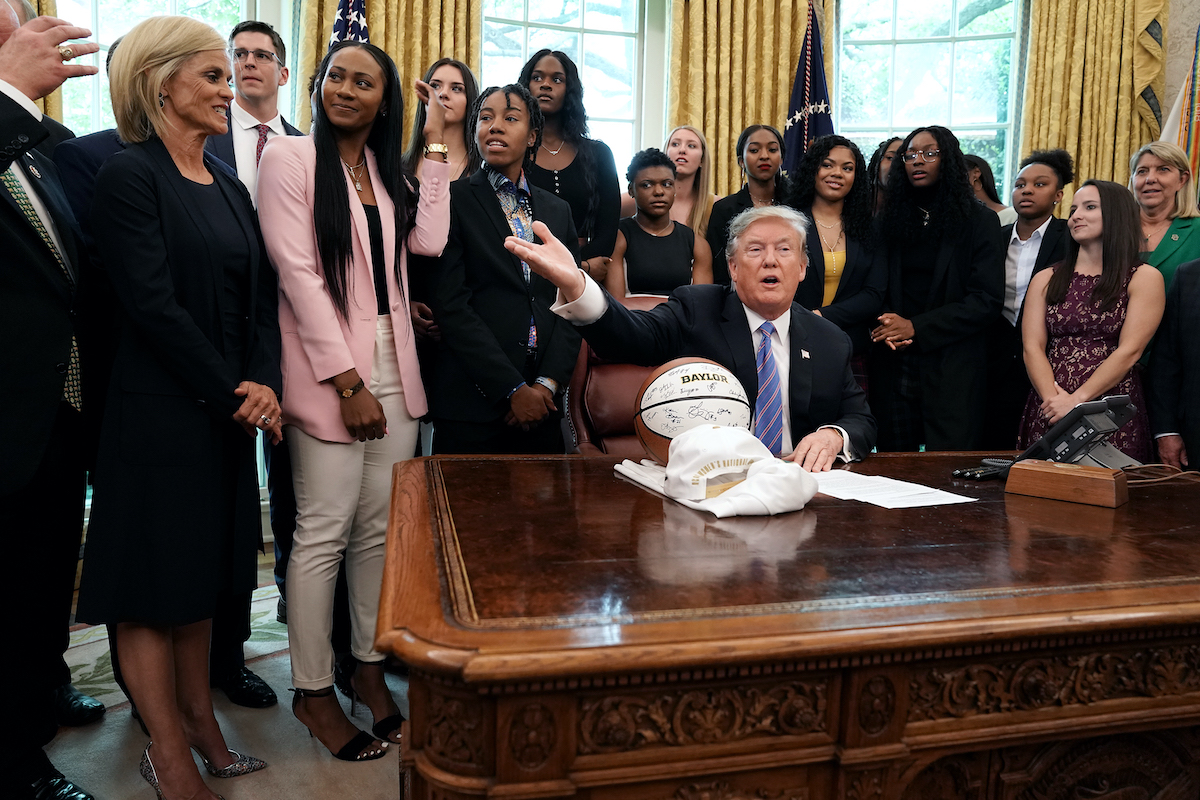 On the April 26 "What Day Is It?" episode of the Tony Kornheiser Show podcast, Kornheiser's Pardon the Interruption co-host joined him to discuss a variety of topics. The conversation eventually turned to the Mulkey news. While Kornheiser expressed shock at the move, Wilbon replied that he thinks there are "other things at work."
He continued:
I don't think this has to do with basketball. I think there are other things at work with Kim Mulkey. I've paid attention. I don't know that you want to get into politics. … Look, we have revolts of players now. And when your players aren't necessarily the same political persuasion as you — and [not just] not the same but object vehemently — if they do, then there's some movement.
Kornheiser supported Wilbon's take on Mulkey's politics, saying, "I understand she's on the right."
However, the podcast host also commented about the possible player revolt, noting that no one on her team has publicly pushed back against Mulkey's conservative beliefs.
When Kornheiser hypothetically compared the situation to the legendary Dean Smith suddenly leaving North Carolina for UCLA, Wilbon responded, "Dean Smith isn't Kim Mulkey. Dean Smith's politics weren't Kim Mulkey's politics. I'm telling you, I don't believe this has anything to do with basketball. At all."
Disagreement between conservatives in sports and athlete activists
If Mulkey did get forced out by a behind-closed-doors player revolt, it wouldn't be the first time the political leanings of a prominent sports figure have clashed with players' views. Recent examples in both college sports and women's basketball illustrate this phenomenon.
In June 2020, Oklahoma State football coach Mike Gundy was pictured on Twitter wearing a t-shirt with the conservative news network OAN's logo on it. One of his players, running back Chuba Hubbard, responded by tweeting, "I will not stand for this.. This is completely insensitive to everything going on in society, and it's unacceptable. I will not be doing anything with Oklahoma State until things CHANGE." Gundy subsequently issued an apology and is still the head coach at Oklahoma State.
Players on one WNBA team also recently pushed back on their co-owner's political statements. According to NPR, former Georgia Sen. Kelly Loeffler, who also co-owned the Atlanta Dream, was pressured to sell by the team's players. The sale followed her criticism of the WNBA's support of the Black Lives Matter movement. Loeffler sold her interest in the franchise in February 2021.
College athlete activists are nothing new
College athletes have become more involved in politics and activism in recent years. This is not a new trend, however, when you look at the history of college athletics.
UCLA was home to two of the most prominent college athlete activists in the 1960s and '70s. Bruins big man Lew Alcindor boycotted the Olympics and privately changed his name to Kareem Abdul-Jabbar while enrolled at the school. A few years later, another center on the school's basketball team, Bill Walton, famously needed legendary coach John Wooden to bail him out of jail following his arrest at a Vietnam War protest.
Whether or not players forced Mulkey out because of her conservative political views, as Wilbon suggests, the gulf between the politics of athletes and that of coaches and ownership seems to be widening in some places. That political divide will surely produce more conflict in the coming years.
Like Sportscasting on Facebook. Follow us on Twitter @sportscasting19.