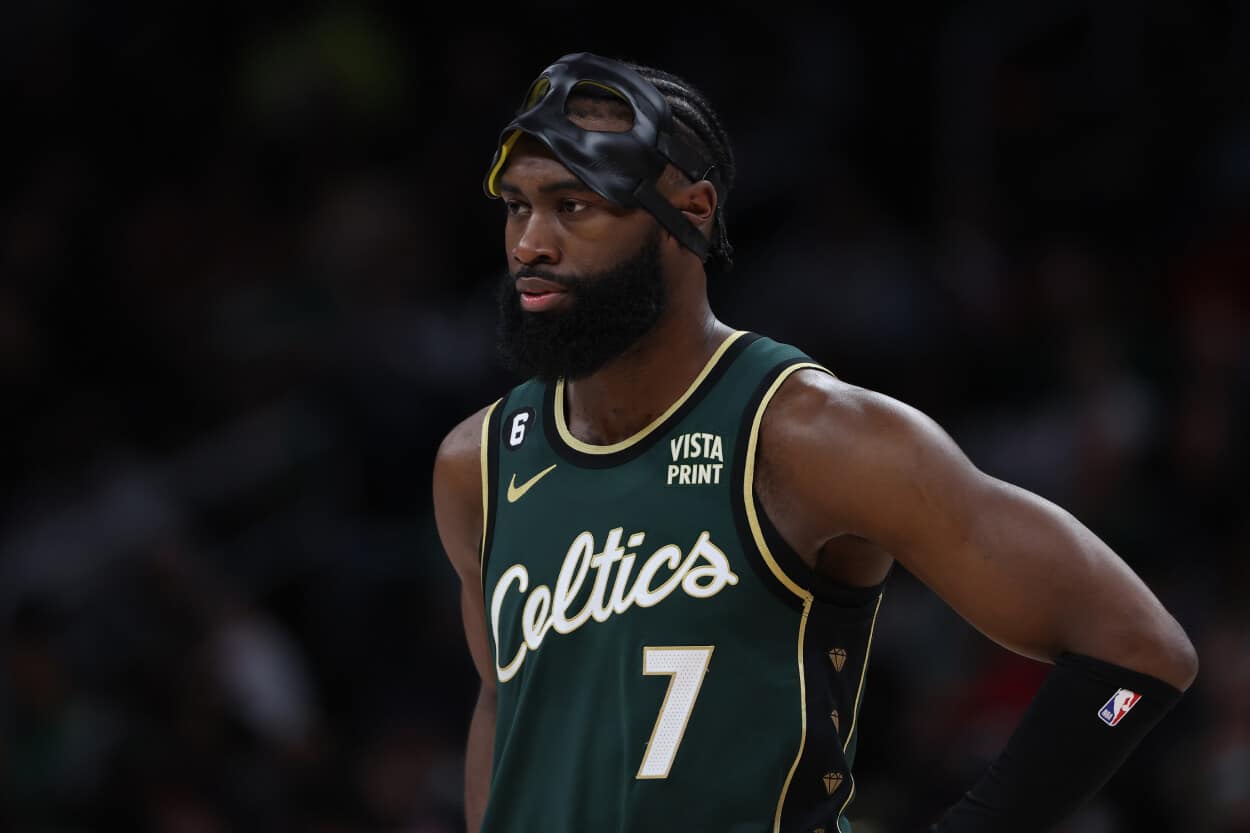 Jaylen Brown Revealed His Strategy When He Entered the 'Two-Person Draft' in 2016
Jaylen Brown recently explained his thinking before working out for teams prior to the 2016 NBA Draft.
Boston Celtics guard Jaylen Brown knew going in he wasn't going to be the top pick in the 2016 NBA Draft. It was pretty clear LSU's Ben Simmons was going to be the first player selected. Brown also knew he wasn't going second. Recently, he said all he heard back then was that it was a "two-person draft."
So the confident Brown came up with a plan when it came to working out for teams as the '16 draft drew near. In an interview with Shams Charania, Brown revealed the strategy he had as teams came looking to watch him work out.
Jaylen Brown was third in a two-person draft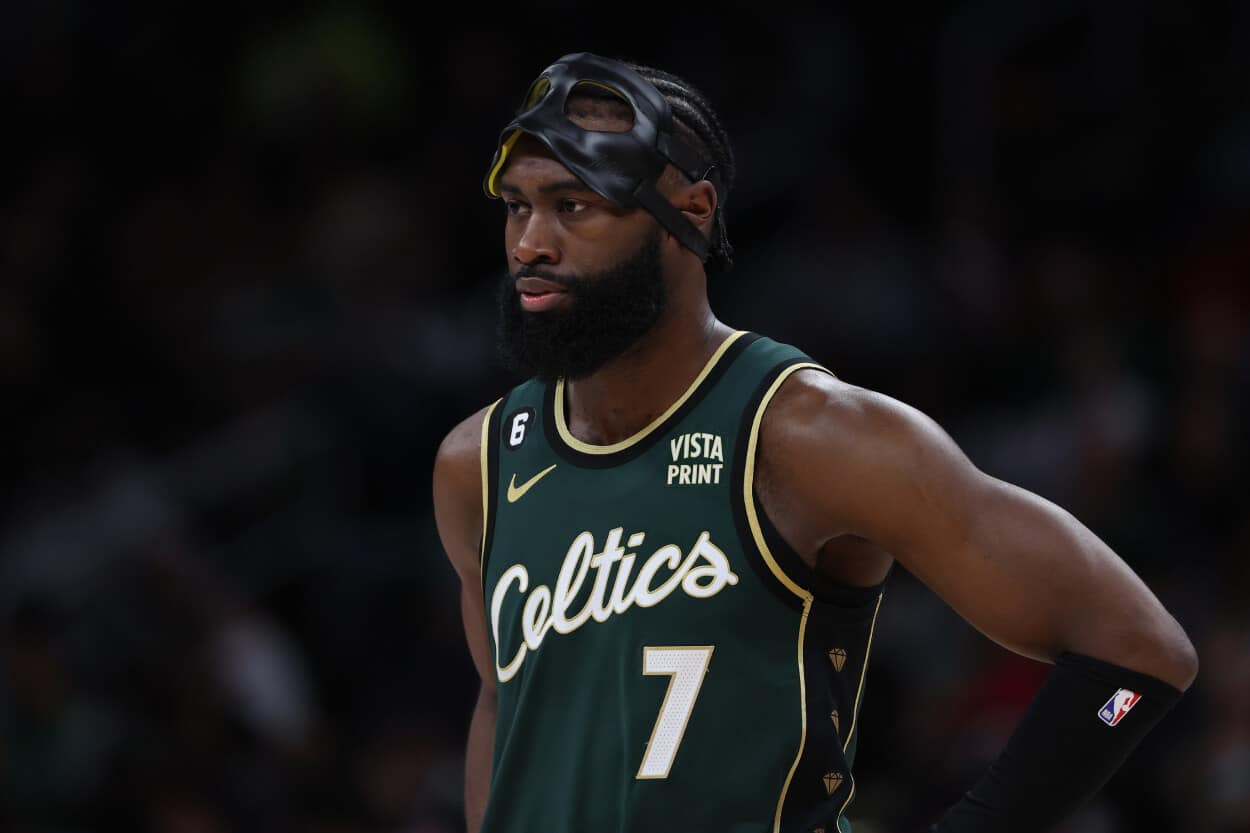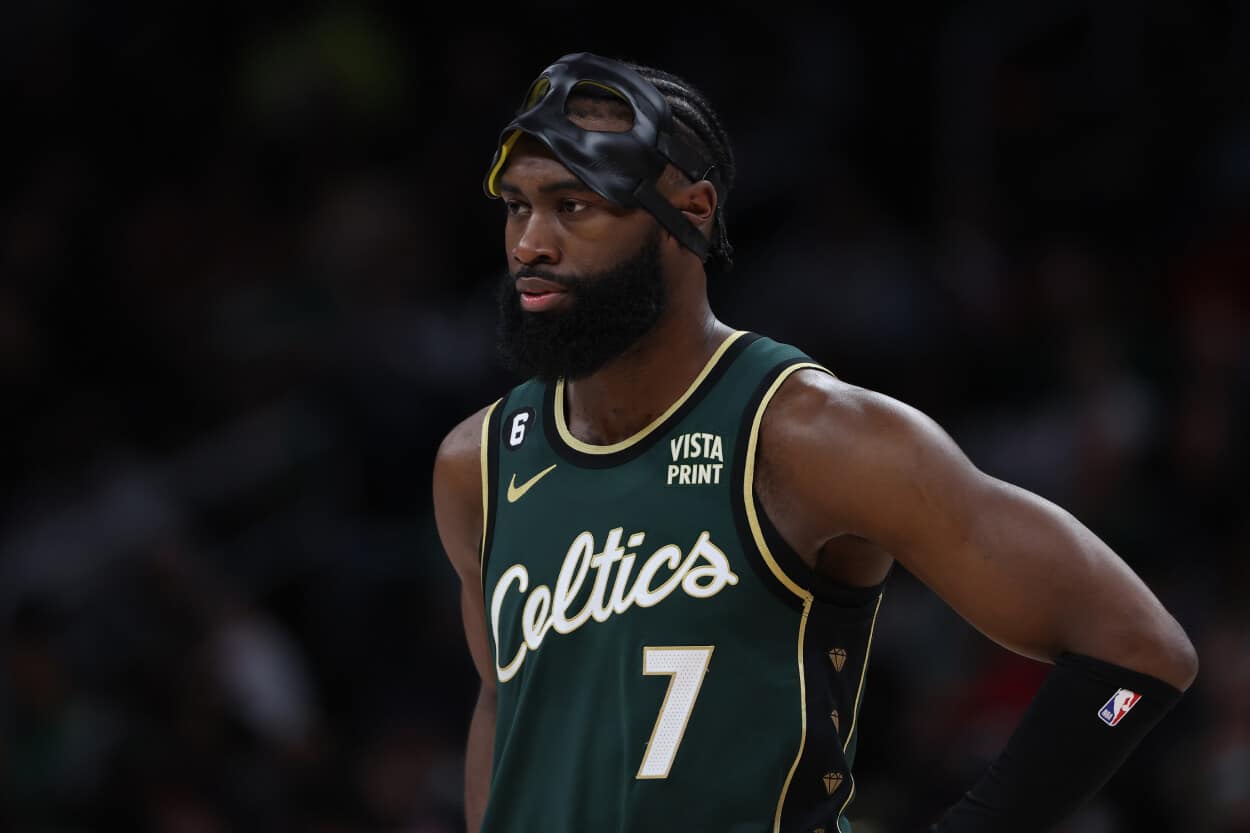 Simmons and Duke's Brandon Ingram were the two givens heading into the draft. It was pretty clear the Philadelphia 76ers were snagging Simmons. The Lakers had their eyes on Ingram. The first two selections went according to plan.
Next up was the Boston Celtics. There was talk of trade. There were no signs Boston was enamored with Brown. Celtics fans didn't jump for joy when Brown's name was called. It turned out to be another strong move by Danny Ainge.
If there was a do-over of the 2016 NBA Draft, Brown is likely the top pick. He's teamed with Jayson Tatum (Boston's No. 3 pick the following season) to form arguably the NBA's best duo in today's game.
Since his rookie season, Brown's numbers have only gotten better. In his first year, the 6-foot-6 guard played just 17.2 minutes per game and averaged 6.6 points. The following season, he saw his minutes jump to 30.7 and his scoring average climb to 14.5 points.
Brown made the first of his two All-Star appearances in the 2020-21 season when he averaged 24.7 points and 6.0 rebounds. This year, he has career-highs in points (26.7) and rebounds (6.8).
Brown explains his strategy before the 2016 NBA Draft
The '16 draft could not have gone any better for Brown, who heard his name called right after Ingram went to the Lakers as expected. Brown is as confident in his ability as they come, and he told Charania that he felt like he could compete with Simmons and Ingram.
He devised a plan to help the scouts take notice.
"I remember I was in the best shape of my life," Brown told Charania. "I guess my strategy — at the time they were saying it's a two-person draft with Ben Simmons and Brandon Ingram — so for those teams that had them at the highest point, I wanted to work out right after them to show them that I was in that conversation.
"If Brandon Ingram was working out on Tuesday with the Lakers, I was making sure I was coming in on Wednesday. If Ben Simmons was working out with Philly on Monday, I would come in on Tuesday just to show that, number one, I'm in the same athletic stature. Two, you'll be able to see the type of athlete, the type of player I am compared to the top."
The Celtics certainly saw the talent in Brown. The Sixers and Lakers are also realizing what they missed out on.