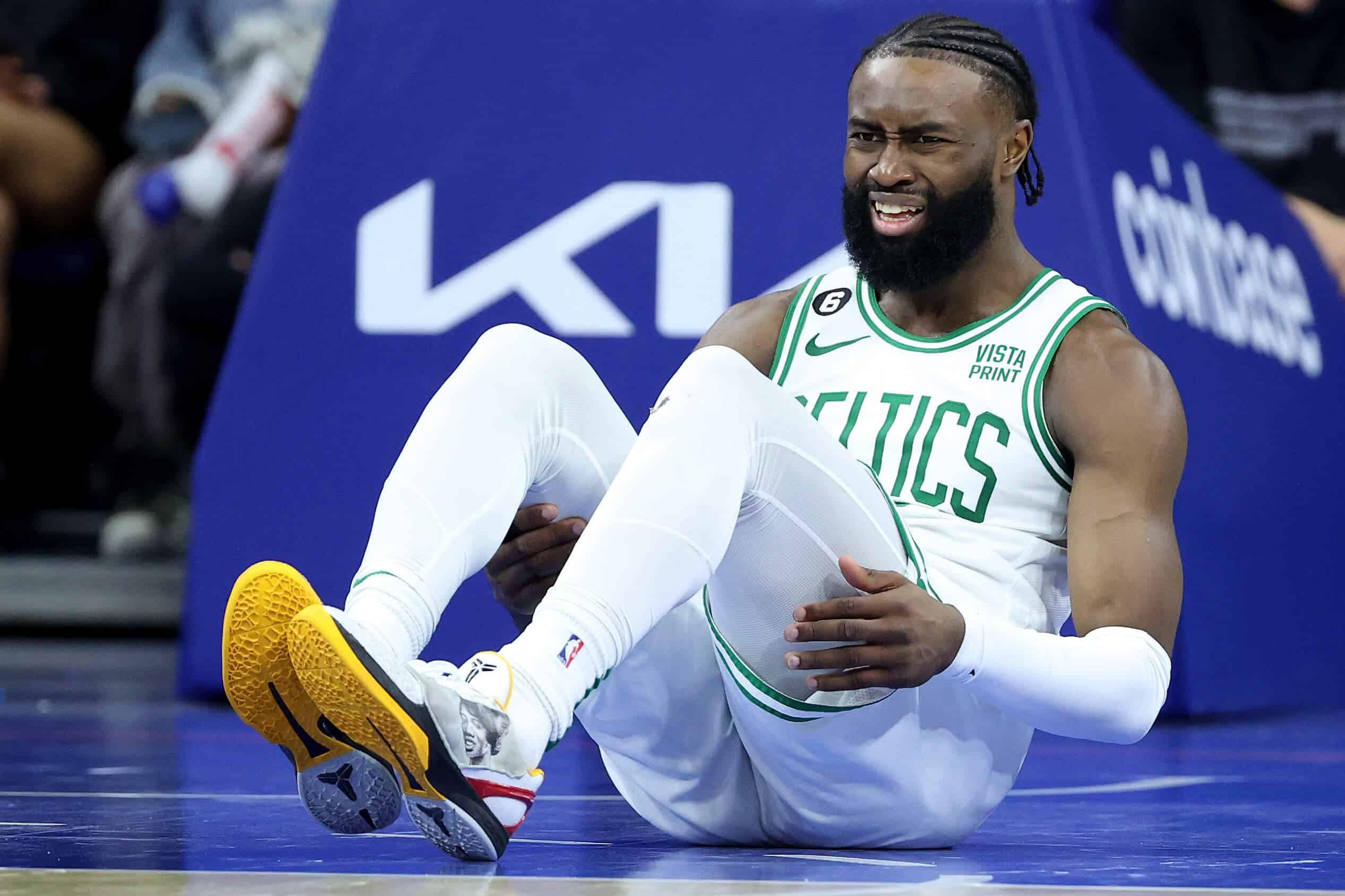 Jaylen Brown Turns the Tables On Boston Celtics Fans Ahead of Crucial Game 7 With the 76ers
Jaylen Brown said Boston Celtics fans love calling out the players, so now he's calling them out ahead of Sunday's Game 7.
It's no secret NBA fans can be critical of players. Boston Celtics fans can be especially harsh to their own guys when things don't go so well. Jaylen Brown and Jayson Tatum have been called out plenty of times during their grueling seven-game series against the Philadelphia 76ers. As the teams get set for Sunday's critical Game 7 in Boston, Brown turned the tables on those Boston fans.
Jaylen Brown and the Boston Celtics look to close out the Philadelphia 76ers on Sunday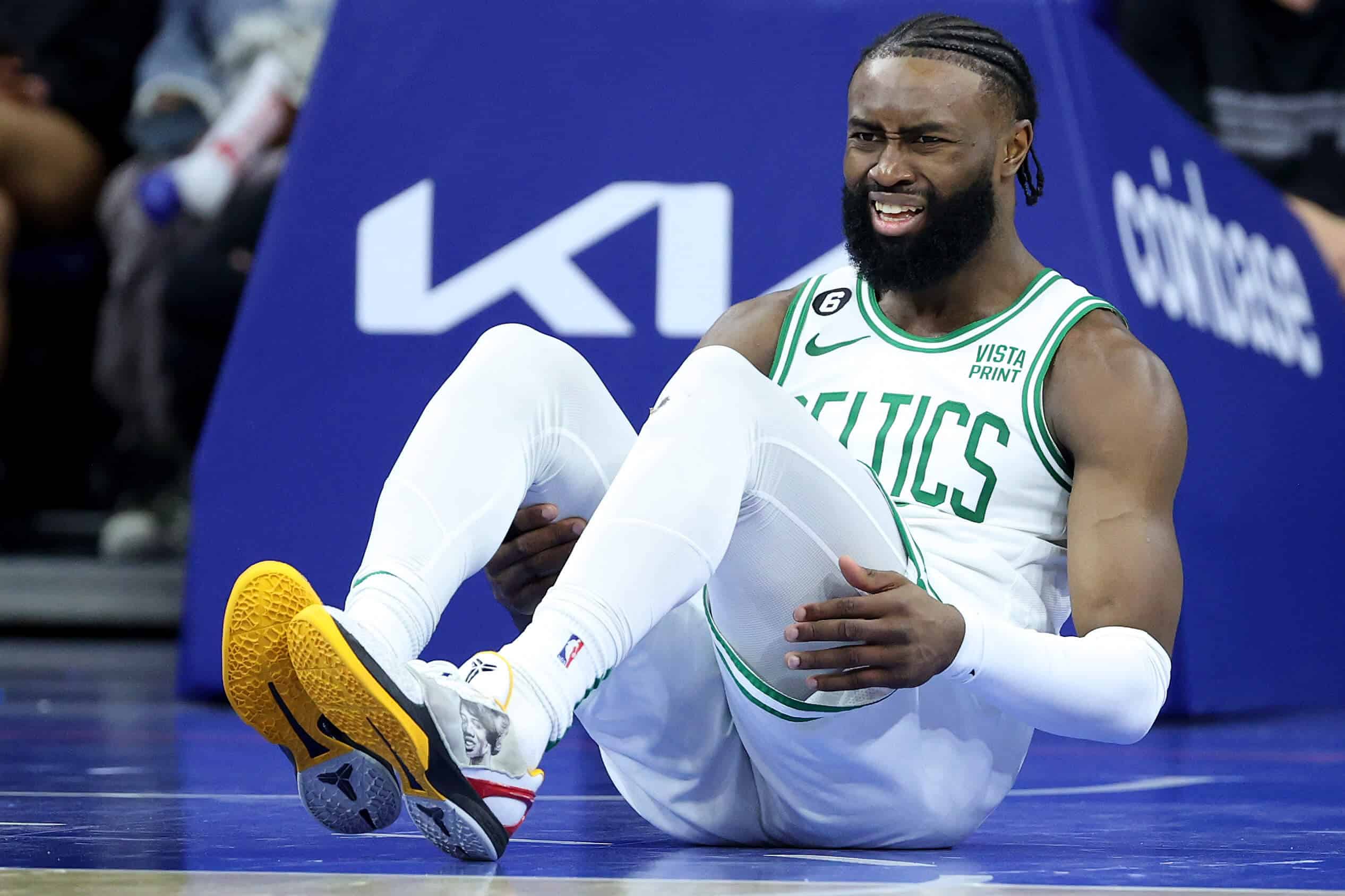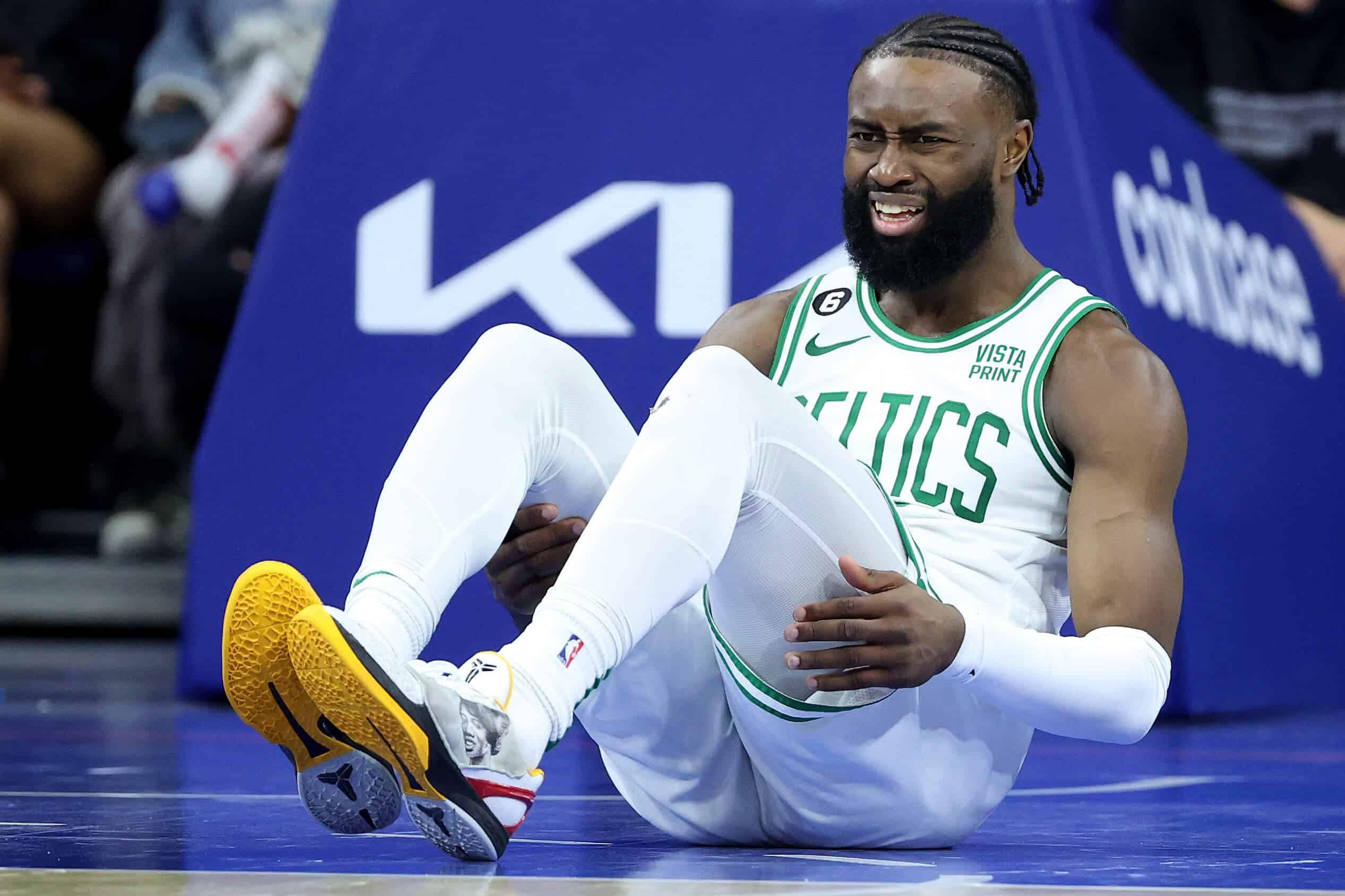 This hasn't been what Boston Celtics fans expected. A heavy favorite entering the series, the Celtics have struggled mightily against the 76ers in the Eastern Conference Finals, and it all comes down to Sunday's Game 7.
The Celtics dug themselves an early hole in the series, falling at home in Game 1 in embarrassing fashion. The Sixers were short-handed, playing without league MVP Joel Embiid, yet they still managed to escape with a 119-115 victory behind 45 points from James Harden.
That wasn't the only ugly home loss of the series for the Celtics. With the series tied at two games apiece, Boston had the perfect opportunity to seize control in Game 5. Instead, the Celtics were thumped in front of their home crowd and suffered a 115-103 loss. Boston evened the series with a Game 6 win in Philadelphia, and now it's do-or-die on Sunday.
Brown credited Boston's defense in Thursday's 95-86 win as the key to victory.
"Defense has been the story for us," Brown said after the game, per MassLive. "I think in all of our wins, have been around 100 points or under, so we figure out how to get stops. They're tough, their pick-and-roll is hard, I thought the officials did a great job tonight by not letting some of those guys flop."
Brown calls out Celtics fans before Game 7
The Celtics aren't in an ideal spot. They didn't think they'd have to go seven games with the 76ers. Despite that, they'll play in front of their home crowd and enter as a seven-point favorite.
The Celtics have yet to put together a sound, all-around game in the series. Brown has been marred by turnovers, as he was all last year in the postseason. Tatum has struggled mightily in the series. Al Horford has been non-existent.
While the criticism is due, Brown fired back at the Celtics fans, saying they haven't been up to par, either.
"I'm hoping it's going to be loud, and it's going to be rocking," Brown said about his expectations for the home crowd Sunday. "Celtics fans, y'all love to call us out, right? I'm gonna call you guys out.
"The energy in the Garden has been OK, at best, all playoffs. Game 7 if you there, or if you not there. If you're at home, or if you're watching at a bar, or if you're watching down the street at a friend's house, I don't care. I need you to be up. I need you to come with the energy because we gonna need every bit of it.
"No excuses. We need everybody. I'm calling you guys out. Let's make sure the Garden is ready to go."