Jaylen Brown's Huge Game Proves Just How Good Larry Bird Was
Jaylen Brown put up 41 points and 12 rebounds in a victory over the New Orleans Pelicans on Wednesday. The 41 points were a career-high and showed why he and Jayson Tatum are the top tandem in the NBA. Tatum also finished the game with a double-double, scoring 31 points and pulling down 10 rebounds.
Brown's performance made him the fifth player in Boston Celtics history to record multiple 40-point, 10-rebound games. It was the second of his career. That could only leave Celtics legend Larry Bird shaking his head.
Larry Bird can't be too impressed with Jaylen Brown's performance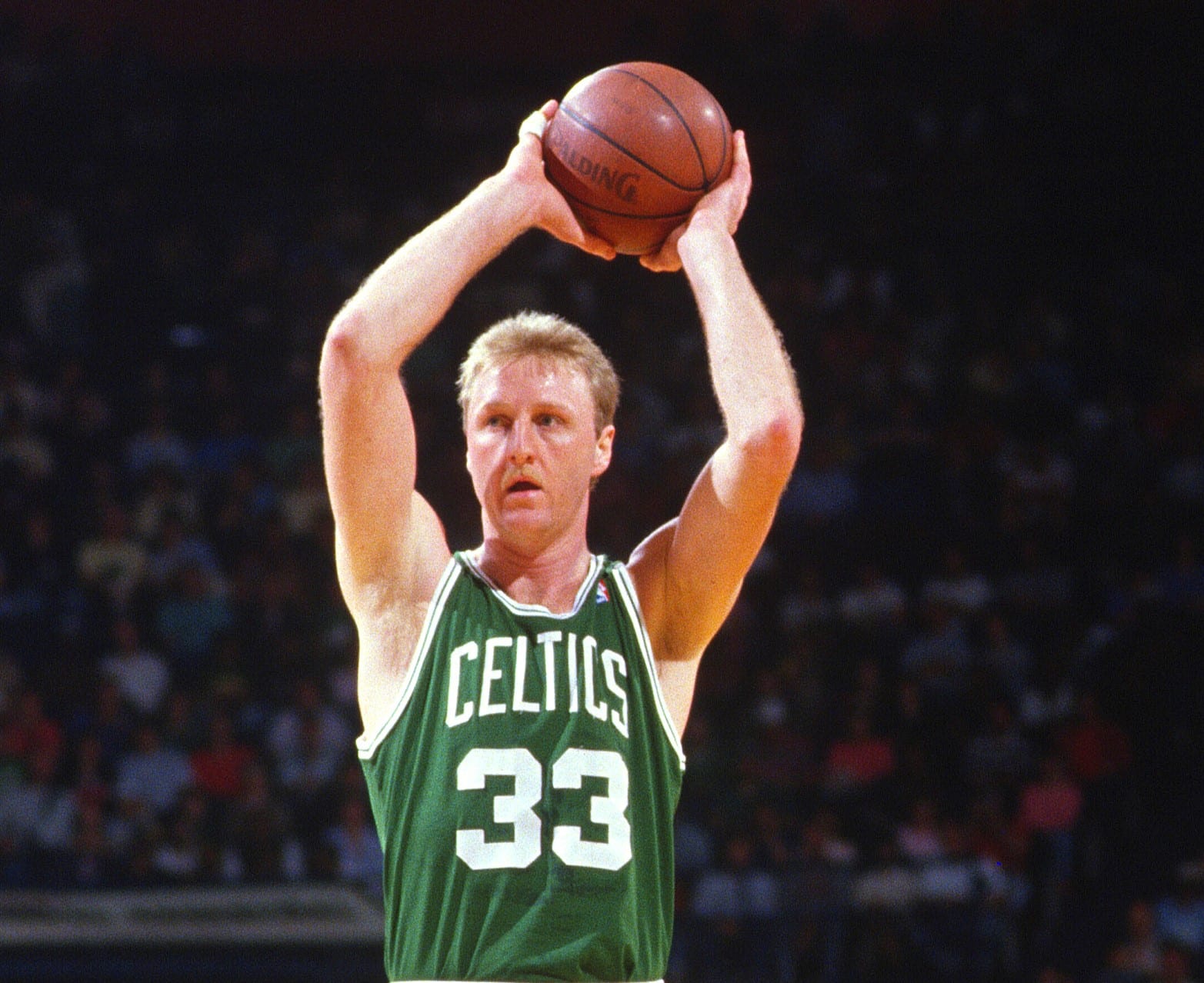 Brown, who sat out Thursday's game against the Brooklyn Nets with an adductor injury, was efficient Wednesday, making 15 of 21 shots from the floor. He was outstanding as the Celtics improved to a league-best record of 30-12.
He and Tatum have shown they are the best duo in the league. After the game, Brown said you ain't seen nothing yet when it comes to the two of them.
"I don't think this is the best you will see," Brown said, per ESPN. "I definitely think we've got other limits to reach in the future, in our career. This is just part of the process."
Brown's second 40-point, 10-rebound game put him in some pretty good company. He joined Tatum, Paul Pierce, and Tommy Heinsohn, who all did it five times in their career. Bird was also on the list.
How many times did Bird have a game with 40 or more points and 10-plus rebounds? Twenty-nine.
Bird goes down as the No. 1 or No. 2 player in Celtics history
While fans and media went crazy over Brown's impressive double-double, that was just a routine outing for Bird. Bird goes down as one of the top two players in Celtics history, along with the legendary Bill Russell. Russell isn't on the 40-point, 10-rebound double-double list because he never had a 40-point game in his career. He did, however, have 40 rebounds in a game.
Bird played 13 years in the NBA, averaging 24.3 points and 10.0 rebounds. He was named the league's MVP for three straight years, from 1984 to 1986. In 1984 and 1986, he guided the Celtics to two of their three championships in the decade. They also won in 1981.
In 1988 when the Celtics unveiled a statue of Bird, Celtics president Red Auerbach paid Bird the ultimate compliment.
"I've done a lot of soul-searching," Auerbach said, according to United Press International. "I've decided, quite frankly, that he's the greatest player ever to put on a uniform."
While Bird may sometimes get lost in the mix when it comes to the NBA's GOAT, Brown's big performance Wednesday proved just how good Bird really was.