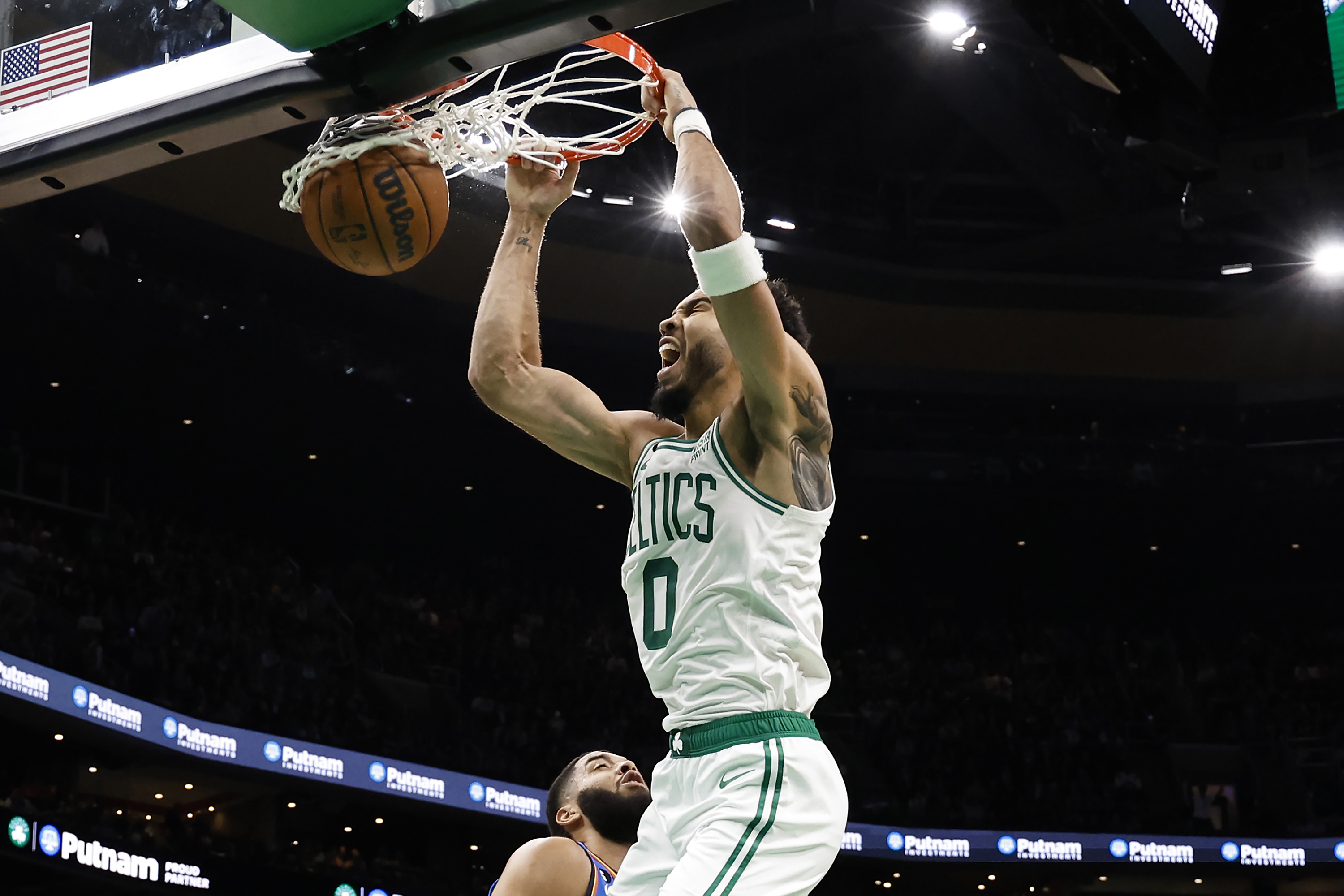 Jayson Tatum's Bizarre Technical Foul Even Had Kevin Durant Weighing In
Boston Celtics star Jayson Tatum picked up the worst technical foul in the NBA on Monday.
It's no secret Jayson Tatum barks at officials when he drives the lane, and no foul is called. The Boston Celtics star has been criticized before for not getting back on defense because he spends too much time pleading his case with referees.
On Monday against the Oklahoma City Thunder, the referees struck back. Tatum was called for a personal foul and then immediately slapped with a technical foul for seemingly being upset with himself. It was a quick trigger by the official and even had Brooklyn Nets star Kevin Durant weighing in.
Jayson Tatum may have gotten the worst technical foul ever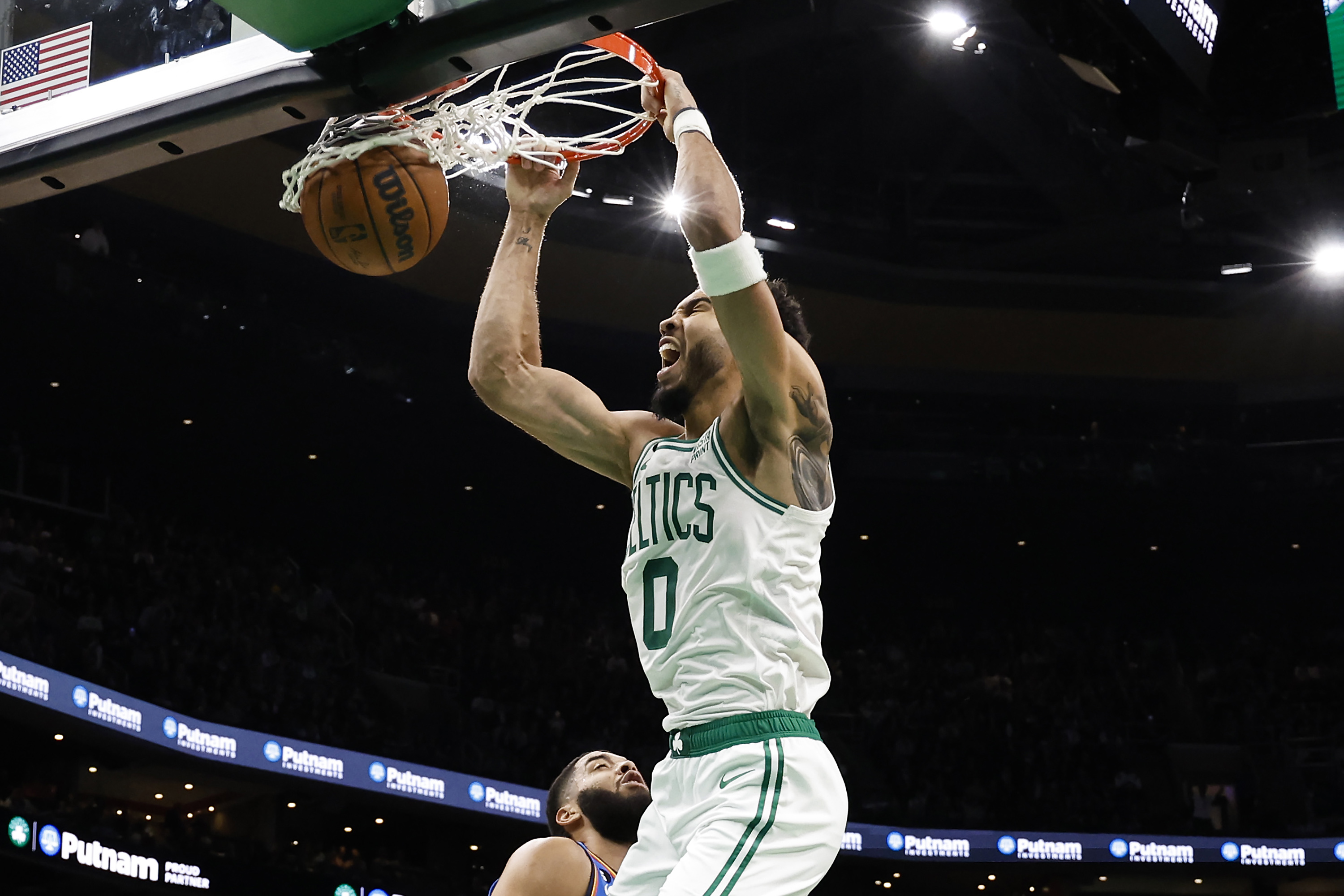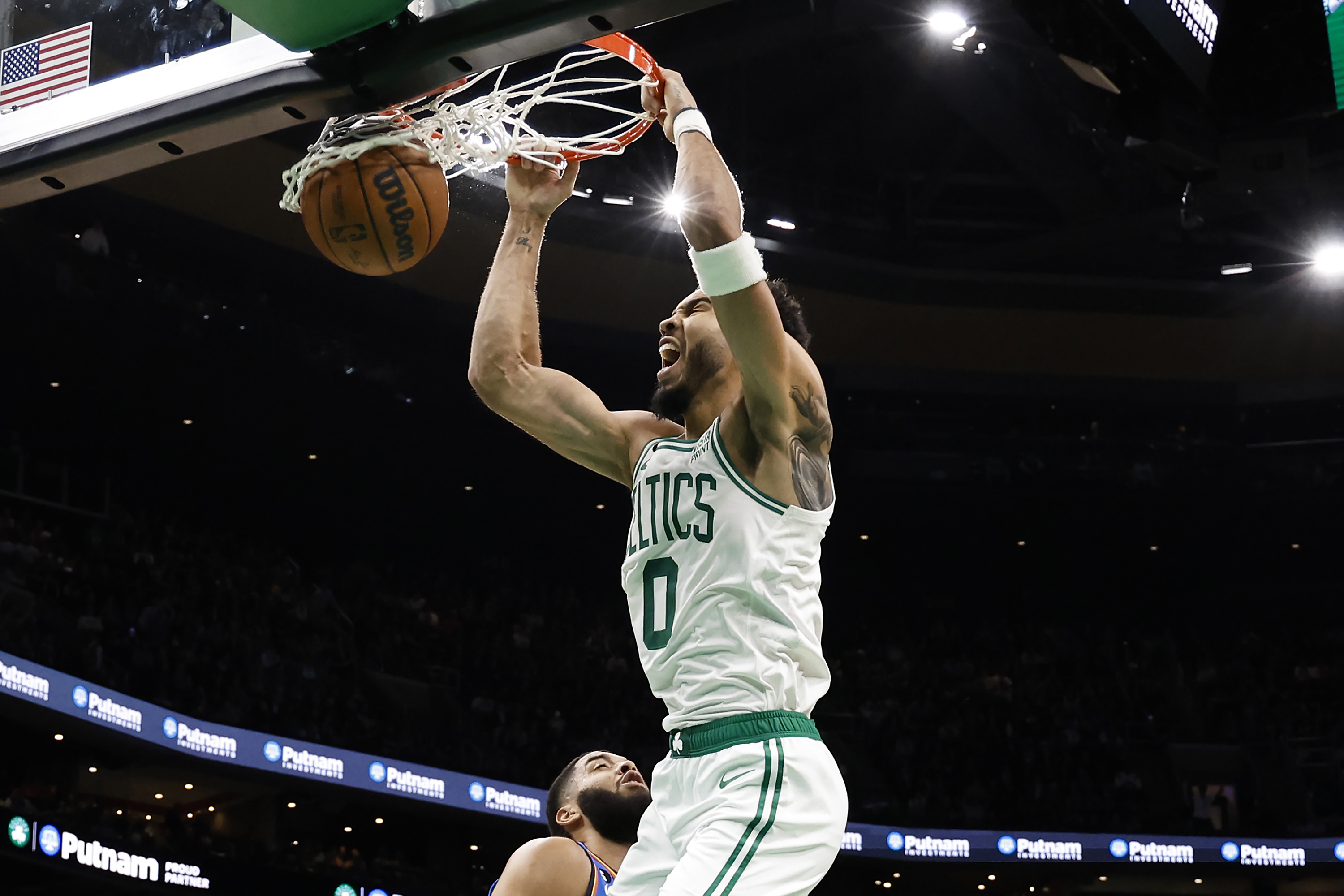 When players get called for a technical foul, they often throw their hands in the air as if they did nothing wrong. Such was the case Monday with Tatum. The three-time All-Star got called for a personal foul in the second quarter and didn't complain. He slapped his hands together in frustration at himself, and a second whistle was blown.
Tatum picked up the team's second technical foul of the game. After getting T'd up, Tatum put his hands in the air as if he didn't do anything. It's because he didn't do anything.
Grant Williams, arguably the biggest whiner on the team when it comes to fouls, earned Boston's first technical with another quick whistle. Williams, however, has a reputation for being a complainer, and he clearly complained about his call.
It's not the first time this year that these two have been nailed with techs. During a preseason game against the Toronto Raptors, Tatum picked up a pair for arguing calls and was ejected. Williams then made a comment to the referee and also got a tech.
"JT got a tech, I guess, for slamming the ball," Williams said after that game, per NBC Sports Boston. "Then he said that's BS or something simple — something that you don't normally get a tech for. That was a tech. I didn't see it, but I guess JT waved him off and got ejected. Then I said, 'Referee the game, not your emotions,' and I got a technical." 
Kevin Durant weighed in on Tatum's bizarre tech
Tatum and Williams have developed that complaining reputation, and maybe the league is setting an example with the technicals. Tatum's tech Monday was uncalled for and had many in the NBA circle talking.
Brian Scalabrine, a TV color commentator for NBC Sports Boston, harped on the quick call, saying it was "bogus." He wasn't alone.
Durant, whose Nets were off Monday, chimed in after seeing the quick whistle.
"Jayson tatum just received the worst tech I've seen in the nba in a while," Durant tweeted. "I'm actually laughing."
Tatum wasn't laughing, but he did get the last laugh. The Celtics trailed most of the game but turned things up in the fourth quarter. The Celtics trailed by seven points after three quarters but outscored the Thunder by 11 in the fourth, earning a 126-122 victory to improve to 11-3.
After the game, Tatum addressed the technical.
"Anybody in the arena, anybody watching the game, could have seen I was frustrated with myself," he said, per Jay King of The Athletic.