Jeanie Buss Responds to Horrific Racist Letter from a Longtime Lakers Fan
Los Angeles Lakers owner Jeanie Buss is doing this to show there is a significant problem with racism in the country. Buss received an extremely hateful and racist letter earlier this week from a longtime Lakers fan and Buss posted a copy of it on her Instagram account. She wanted to make people aware of how bad things are in the world and then offered a response to the racist man only known to us as Joe.
Jeanie Buss was a lot like her father
Jeanie Buss is the daughter of the late Jerry Buss, a former real estate investor and owner of the Los Angeles Lakers. When her father died in 2013, his controlling ownership in the Lakers was handed down and split among his six children. Before Jerry died, he said Jeanie was the most like him. "Of all my kids," Jerry told Sports Illustrated in 1998, "Jeanie's the one who turned out most like me."
Jeanie Buss has always had an interest in sports and had that same interest in running them. While she was attending college at USC, Buss was the general manager of the Los Angeles Strings, a professional tennis team.
"Basically, my dad bought me the team," Buss told Sports Illustrated in 1998. "It was a very empowering experience."
Jeanie Buss has the college degree and the business smarts. She is more than capable of running the show. Former NBA commissioner David Stern said he would trust her taking over the team if something ever happened to her father. "Jeanie has a complete knowledge of the interplay of sports
marketing, building management, and TV," said Stern to Sports Illustrated. "If she took over the Lakers from her father, I don't think anything would be lost in the transition."
Buss receives hateful, racist letter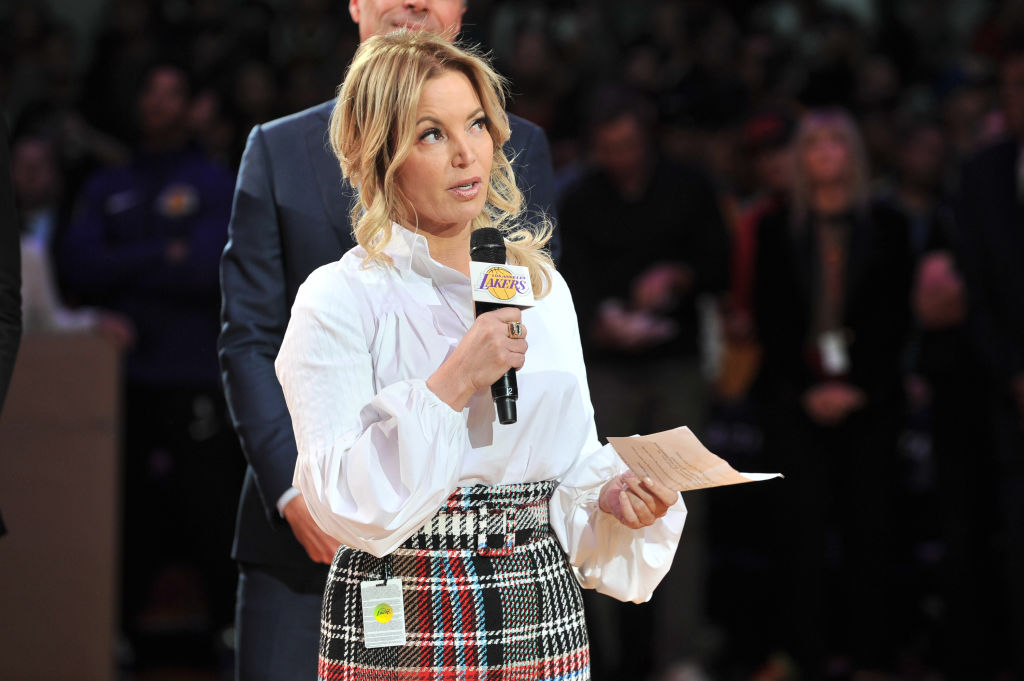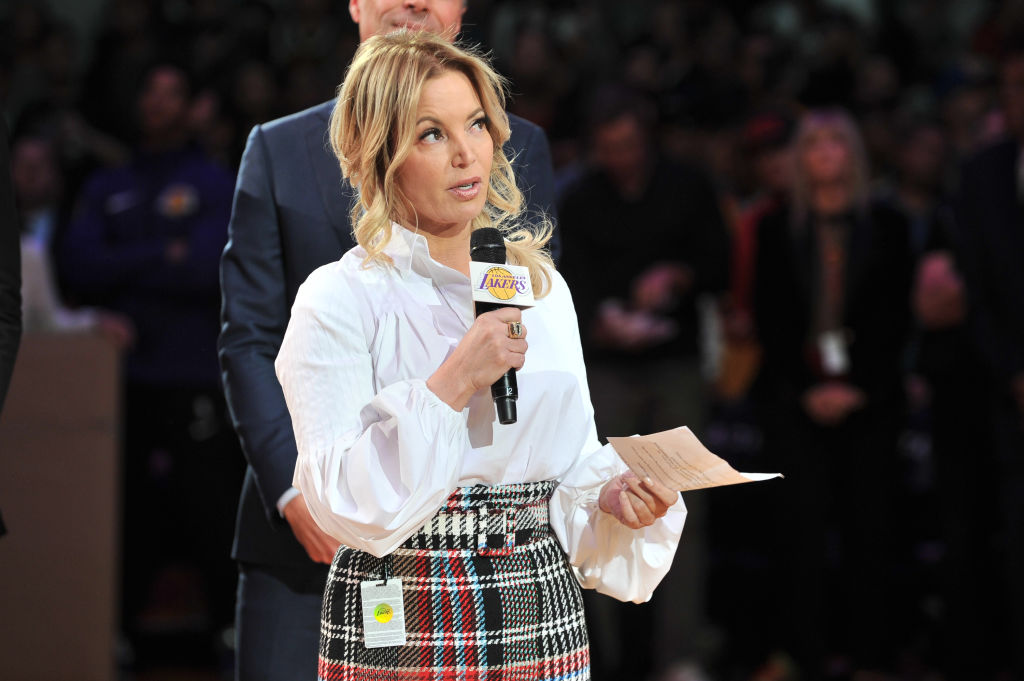 Racial tension is at all all-time high since the death of George Floyd on May 25. Floyd, who was black, was killed by a white Minneapolis police officer who kneeled on Floyd's neck while Floyd was handcuffed during an arrest. Floyd's death sparked outrage and protests throughout the country.
During this time of racial tension, Los Angeles Lakers owner Jeanie Buss received a letter on Monday from a longtime fan. The letter was hateful, racist, and alarming. The letter appeared to be typed on an old-school typewriter and came from a longtime Lakers fan. Buss shared the letter on her Instagram page.
Buss blacked out some of the derogatory terms and the author's last name. Those who saw the letter only know the first name of the writer is Joe. The letter began with, "Dear whore." It continued, "After 60 years as a huge Lakers fan, I now say to hell with the overpaid ni**er traitors and the NBA. Go to hell and join (expletive) Kobe Bryant."
Jeanie Buss' response to the letter
After receiving the racist letter on Monday, Jeanie Buss debated whether or not to share it. Buss decided to show the world that the hatred is real and racism clearly exists. She also responded to the author in her Instagram post. She used the hateful letter as a message to her followers, telling them we all must do better.
" To Joe: Did sending this letter make you feel better?" Buss wrote. "Really all you did was waste your time, and energy and your postage stamp. (But thank you for including your return home address) Why don't you look in the mirror and see your ugliness because I refuse to. I have received letters like this over the years. The advice I always got? "Ignore it." I did. But not anymore.

"On this day, Juneteenth, I ask my white friends to join together, acknowledge the racism that exists in our country and around the world, and pledge to stop ignoring it. We all must do better."