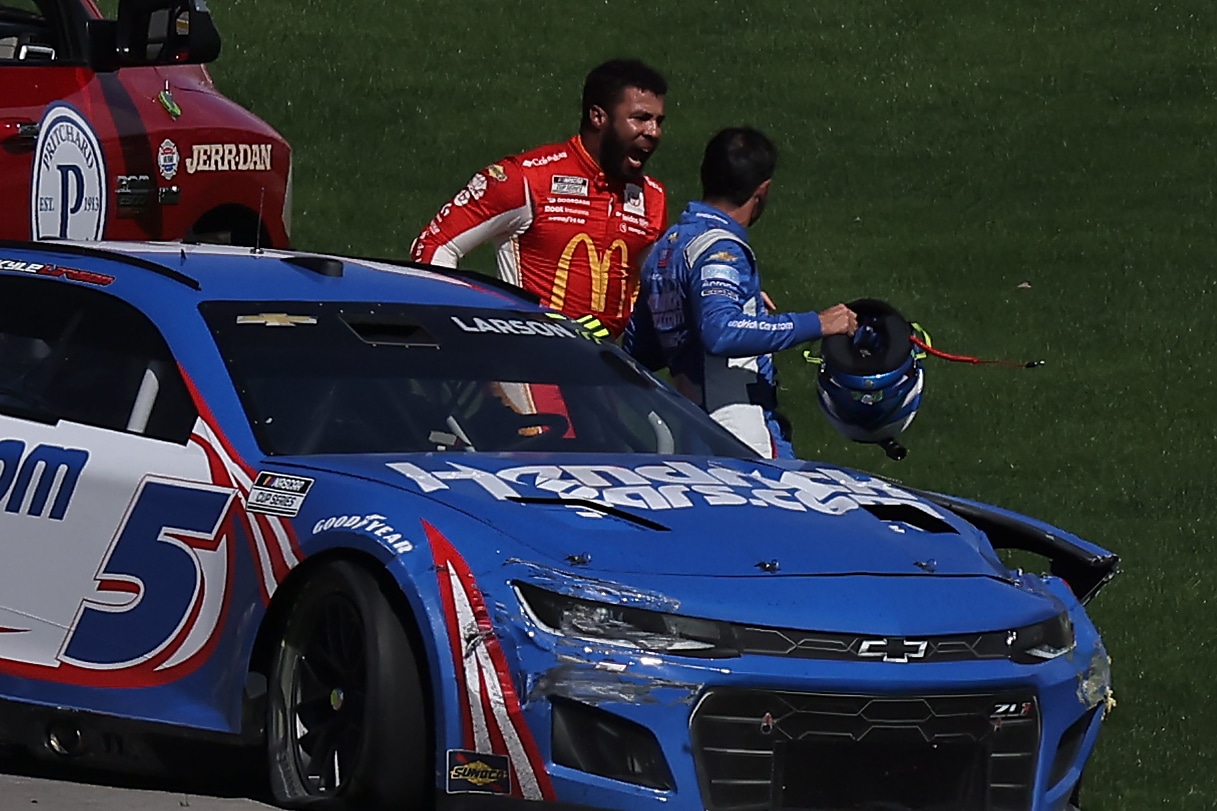 Jeff Burton's Suggestion Would Keep Bubba Wallace, Austin Hill, and NASCAR on the Straight and Narrow
Race analyst Jeff Burton says NASCAR took a good step in handling the Bubba Wallace situation. Now, it needs to go down the path of progressive discipline to clean up the sport.
The window is closed on NASCAR throwing the book at anyone. Barring blatantly bad behavior, what happens in Phoenix will stay in Phoenix as the season comes to a close this weekend.
Hopefully, NASCAR executives will use the upcoming downtime to reflect on lessons learned from late this season.
NASCAR will be looking for the right balance in discipline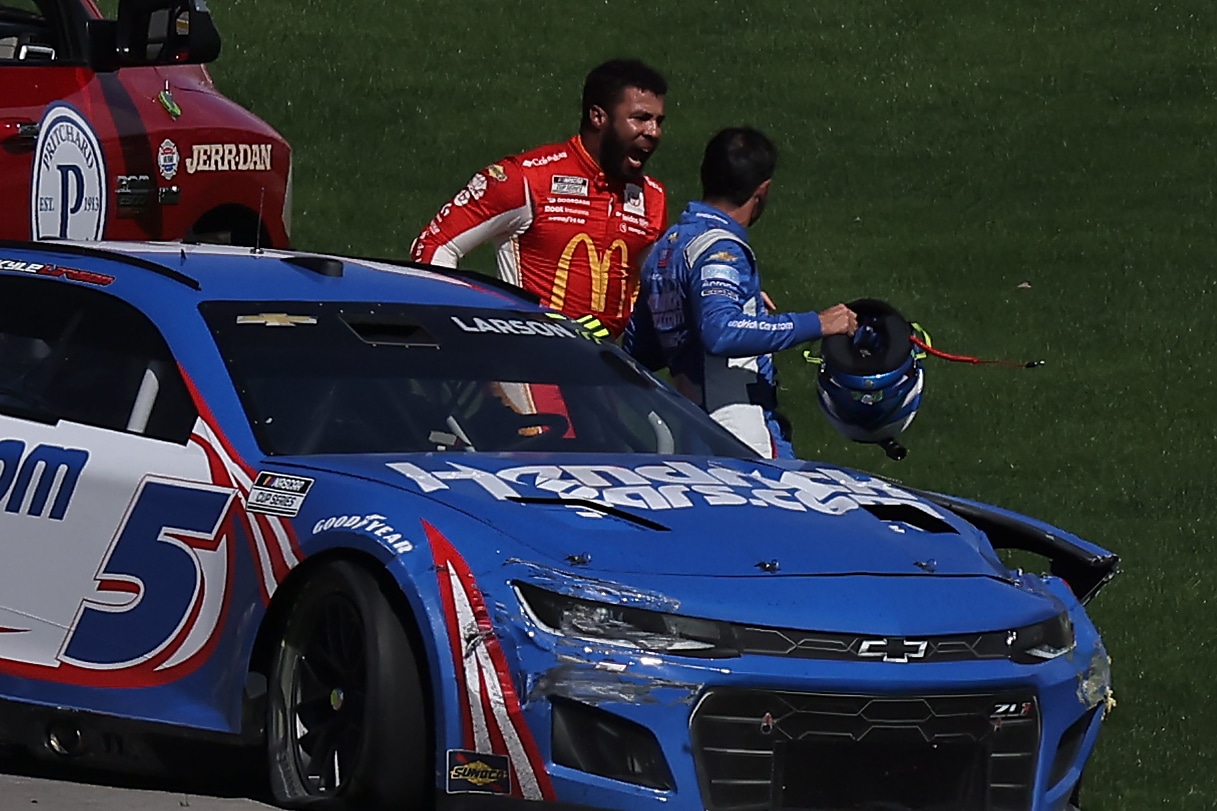 When the checkered flag comes down Sunday on the Cup Series race, the sport heads into a three-month hiatus for its first extended break in two years. Teams will still be working on cars, but not under the pressure of intense deadlines brought on by the Next Gen rollout.
As for the people running the sport, they'll presumably be reviewing lessons learned this season and figuring out how to strike the right balance on maintaining order. Consistency would be a good place to start. They took the rarely-used step of suspending Bubba Wallace for using his car as a missile aimed at Kyle Larson without previously parking William Byron.
On the other hand, Austin Hill's well-aimed punch at Myatt Snider went unpunished, consistent with not disciplining Ty Gibbs for punching Sam Mayer at Martinsville in the spring.
Opinions were all over the board about whether Gibbs deserved punishment for his actions against Brandon Jones last week in the Xfinity Series race, also at Martinsville. NASCAR took a pass on that but probably would have been criticized regardless of what it did.
"Our job in the offseason will be to talk to the drivers, get their feedback on where should that line be," NASCAR CEO Steve O'Donnell said. "Still up to us to make the decision. But I think you'll see some more consistency in terms of what we may do and react to what happened last week with a penalty of some kind for 2023."
Jeff Burton has the right idea: progressive discipline
Steve O'Donnell's remarks about reacting to what happened last week apparently addressed Austin Hill's punch, which was a bad look for a sport in which drivers normally out grievances. Those talks don't always resolve the issue, but at least the interaction is usually civilized. And if the drivers can't settle it, NASCAR will settle it for them after a meeting in the hauler.
Now, though, NASCAR has a consistency issue. Bubba Wallace ramming Kyle Larson was obviously way out of bounds and deemed worthy of a suspension. However, William Byron spinning Denny Hamlin under a caution at Texas Motor Speedway was only a points penalty (overturned on appeal) and fine.
There may have been enough of a difference in the incidents to justify the split decision, but NASCAR needs to spell out that difference. And drivers need to know the ramifications. And NBC racing analyst Jeff Burton, speaking on the air after the Wallace-Larson wreck, thinks the price has to go up with each subsequent incident.
"Listen, if the same thing happens again, no matter who the driver is, it's a two-race suspension," Burton suggested. "Because if you can't get the hint, if NASCAR makes a rule that says we're not tolerating it and you don't learn from it, you know what? Your suspension is doubled, and it will make it go away. If it doesn't make it go away, then you deserve it. So, learn from this or learn from somebody else's mistakes so you don't repeat it."
Got a question or observation about racing? Sportscasting's John Moriello does a mailbag column each Friday. Write to him at [email protected].
Have thoughts on this topic? Keep the conversation rolling in our comments section below.