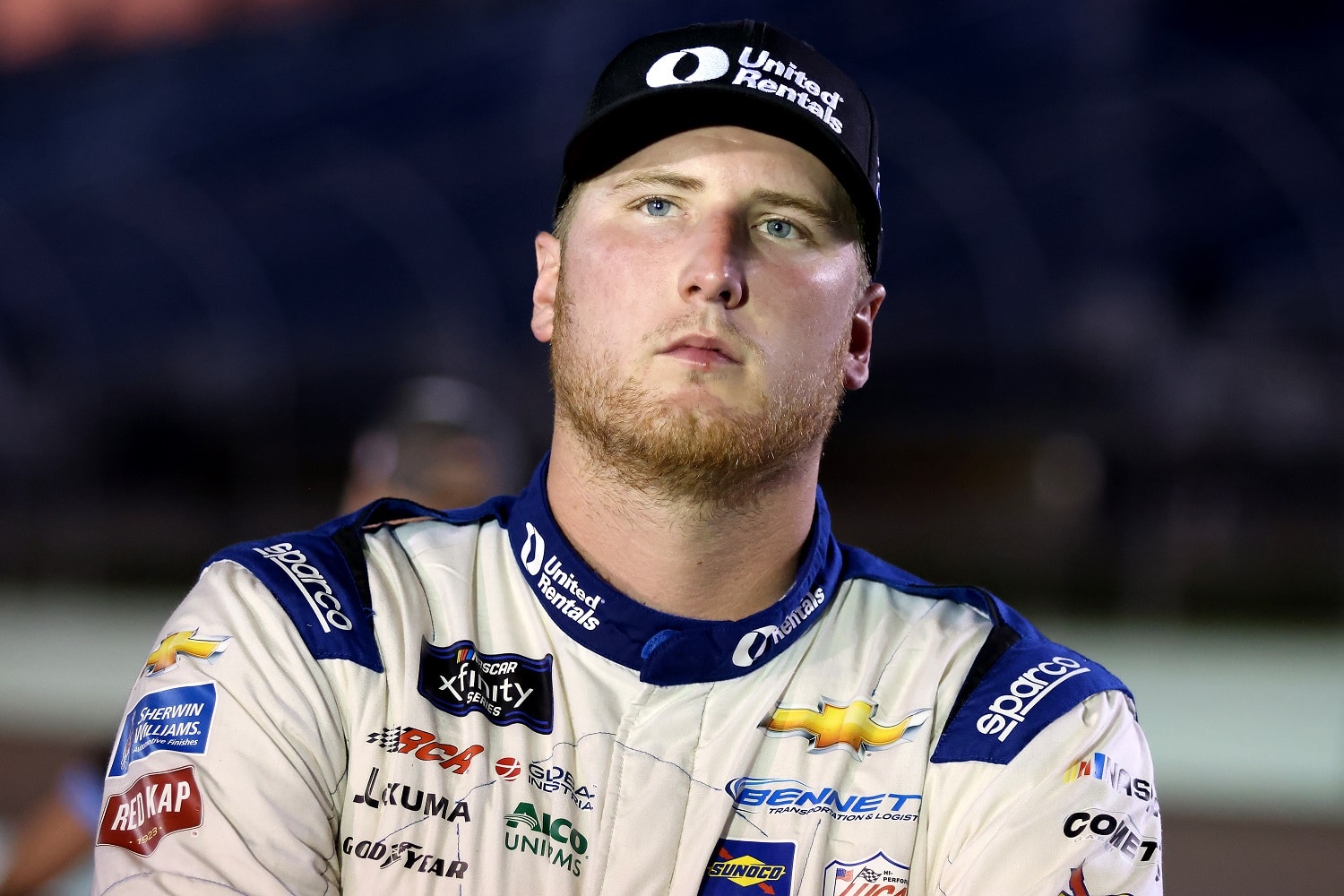 NASCAR Can't Let Austin Hill Go Unpunished for the Haymaker He Threw to Floor Myatt Snider
Austin Hill appeared to punch Myatt Snider after Saturday's Xfinity Series race, flooring the fellow driver.
It was predictable that the end of Saturday's Xfinity Series race would be messy as six drivers fought for the final two positions in the Championship 4. And then Austin Hill turned messy into ugly.
Swapping paint on the track is one thing. Shoving matches between drivers in the pits is a step up from that but not necessarily out of bounds. What Hill did to Myatt Snider, however, demands that NASCAR take some action this week that could conceivably carry over to next season.
The last thing NASCAR needs is to turn a blind eye to escalations. That's how Bubba Wallace's incident with Kyle Larson happened.
Austin Hill missed making the Xfinity Series Championship 4
Austin Hill was up against it all weekend long. He came to the Dead On Tools 250 at Martinsville below the cut line with one race to go for setting the Championship 4 field and was hindered immediately by a problem with the radiator in the No. 21 Chevy. That kept him from running a qualifying lap, sending Hill to the back of the field to start the race.
Still, he managed to pick up some points by finishing 10th in the first stage and then seventh in the second. The third stage consisted largely of Justin Allgaier and AJ Allmendinger battling head-to-head for what loomed as the final transfer position for Phoenix, with Brandon Jones threatening a position by winning.
It left Hill and Sam Mayer desperate to get to the front late for a shot at winning, possibly by outmaneuvering the field in the inevitable multiple overtime restarts. It didn't pan out for either, with Mayer placing sixth and Hill ninth.
At day's end, Ty Gibbs (who'd technically clinched a berth at the end of the second stage) joined Josh Berry and Noah Gragson with automatic Championship 4 berths. Allgaier rode away with the remaining spot, outdueling Allmendinger in a tense but fair fight to finish ahead on points.
Austin Hill: 'Somebody came up to me and starts running their mouth'
There was plenty happening at the end of Saturday's race, and much of it had to do with people tracking Ty Gibbs and Brandon Jones, teammates at Joe Gibbs Racing. Gibbs was going to make the Championship 4 on points but did not cut Jones a break in the late restarts. His aggressive moves en route to winning, including moving the No. 19 Toyota out of the way, had the crowd booing loudly during the on-track interview and Victory Lane ceremony.
Meanwhile, Myatt Snider and Austin Hill had a conversation going deep down pit lane, and it started getting animated. The best video to show up by Sunday afternoon was shot from a distance, but Hill appeared to throw either a forearm or punch, knocking Snider backward and to the pavement.
"I'm standing at my car, somebody came up to me and starts running their mouth," Hill told Fox Sports. "I kept warning them to walk away. I'm already mad that I'm not in the playoffs and situations that happened on the race track. And they just kept on and kept on and kept on. They ended up saying the right words that p***** me off enough and some things happened."
NASCAR is going to have to take action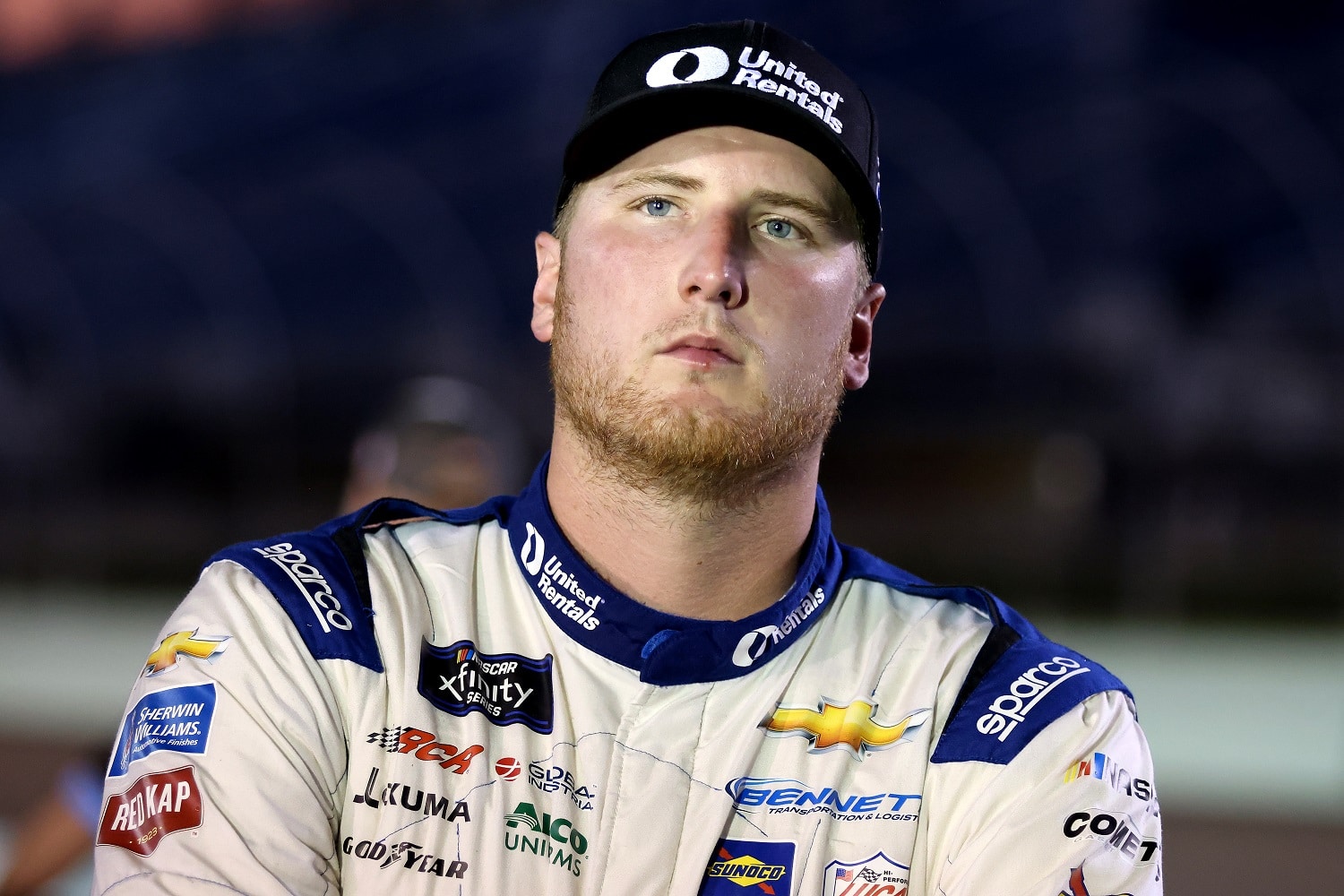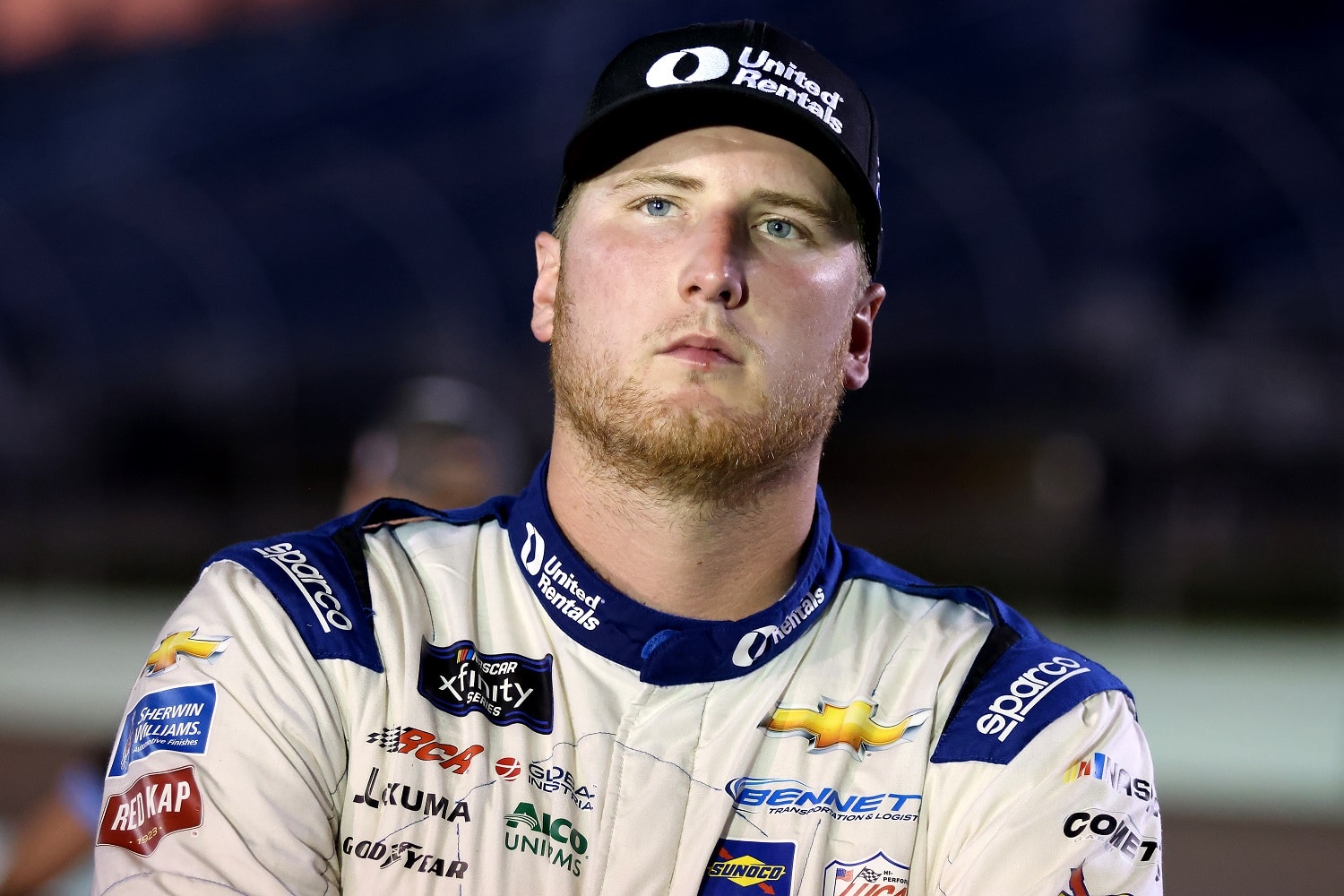 When NASCAR parked Bubba Wallace last weekend in the Cup Series, it had to do specifically with aiming his car at Kyle Larson's Chevy in retaliation and not in response to Wallace shoving the defending series champion multiple times afterward in the infield.
In the case of Austin Hill and Myatt Snider, it's going to be the physical confrontation that prompts action when the penalty report comes out Tuesday. That's despite the problem starting on the track, where Hill, whose car was handling loosely, felt Snider cut across the nose of his car.
"I'm trying to check up, then we got all kinds of damage," Hill said. "But our day was done from there, I don't know how we finished ninth or wherever we finished. The steering was way off in the three o'clock position."
NBC reported NASCAR didn't see the best video until a day after the incident and that officials would speak with the drivers. It may be as simple as a small fine or perhaps just probation, but NASCAR is unlikely to let a punch slide. With so many people, including some team members, milling around so close, the episode could have escalated and injured innocent bystanders. That means holding Hill accountable.
Got a question or observation about racing? Sportscasting's John Moriello does a mailbag column each Friday. Write to him at [email protected].
Have thoughts on this topic? Keep the conversation rolling in our comments section below.