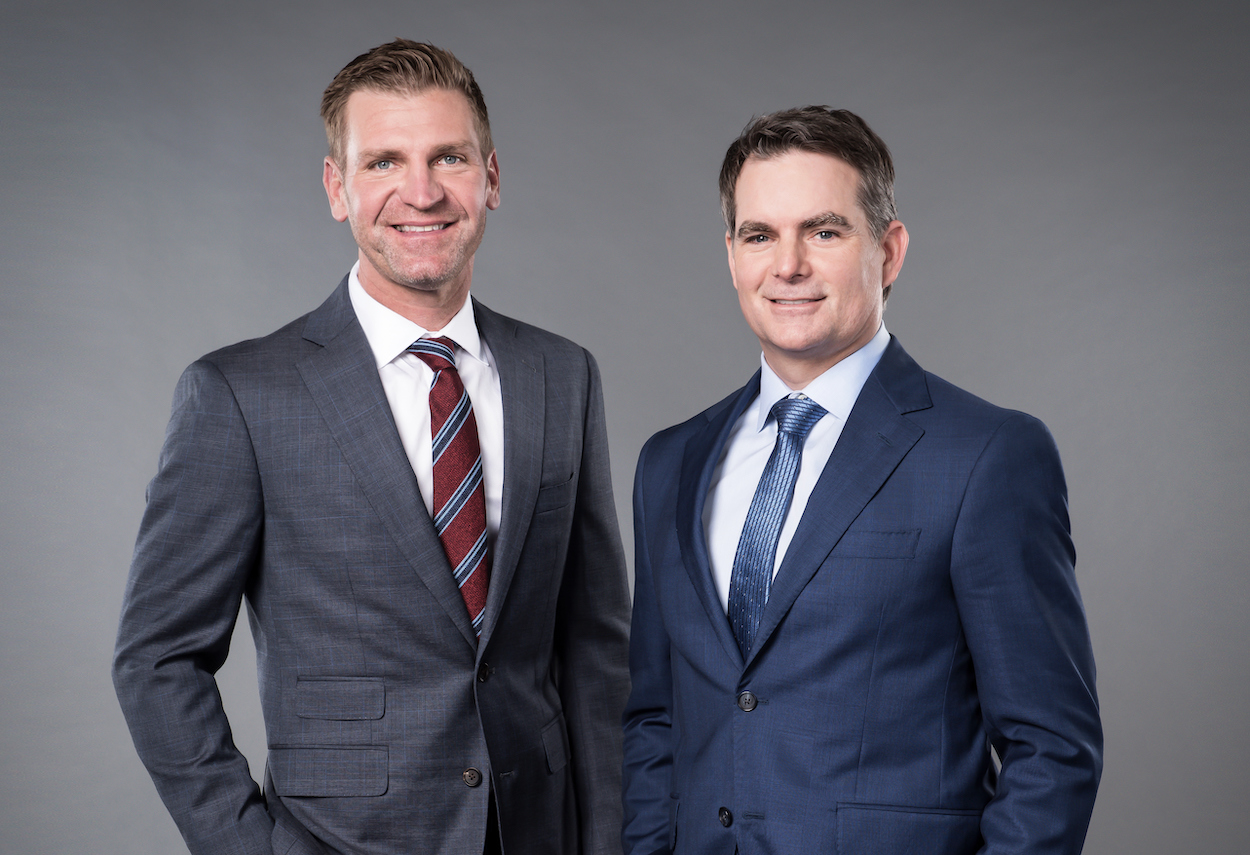 Jeff Gordon Teams With Parents of Clint Bowyer and Absolutely Humiliate Him During Fox Prerace Show, Including Story of Losing to Girl in Wrestling
Fox's NASCAR prerace show from Kansas included Clint Bowyer's parents talking about him losing a wrestling match to a girl.
Clint Bowyer has seamlessly blended in with the Fox NASCAR broadcast team since joining full-time at the start of the 2021 Cup Series season. Bowyer and Jeff Gordon bring varied driver perspectives and have developed an entertaining on-air rapport, which often includes taking opposing viewpoints and taking shots at each other.
On Sunday's prerace show in Kansas, Bowyer's home state, it wasn't surprising that the broadcast included Bowyer's parents. What turned out to be quite surprising and comical was the approach the pair took, which was essentially a page out of Gordon's book, taking one shot after another at their own son.   
Clint Bowyer returns home and hangs with his famous friends
Clint Bowyer's fingerprints were all over the NASCAR Cup Series broadcast from Kansas on Sunday. Bowyer, who hails from Emporia, Kansas and is a rabid Kansas City Chiefs fan, had a chance to show off his hometown team in a couple of segments. 
In one, Bowyer called on Chiefs quarterback Patrick Mahomes and native Kansan, actor Eric Stonestreet of Modern Family fame, to participate in some fun iRacing, competing against Kyle Busch. Stonestreet served as a spotter for Mahomes as he raced against Bowyer and Busch. Ironically, Busch won both the iRacing event and Sunday's race.
In another skit, Bowyer caught the first pass from Mahomes since the quarterback's offseason foot surgery, beating Stonestreet on a route down the field, although the actor caught the former NASCAR driver and threw him down to the turf.   
Clint Bowyer humiliated by his parents
The two segments with Mahomes and Stonestreet shined a positive light on Bowyer and his relationship with the Super Bowl MVP and Emmy Award-winning actor. Who could have ever guessed that the story with Bowyer's parents would turn out to be a hit job, but that's precisely and hilariously what it turned out to be. 
The audience knew it wasn't going to end well for Bowyer when Gordon introduced himself as "Clint's best friend" and then opened with: "A lot of people think that Clint's a tough guy. A real man's man. He wasn't always like that." 
What followed next were quotes from Bowyer's parents, Jana and Chris. 
"We did kids wrestling. Clint got pinned by a girl in a wrestling match," his dad said with a laugh. 
"Game over," his mom quickly interjected.
"Game over for the wrestling," his dad agreed. 
Gordon then suggested Bowyer probably had a lot of friends to support him and cheer him on.
"He was kind of quiet. Wasn't real social with his friends," his mom said. "Our other two boys — he's the middle one — and they had lots of friends and spent the night. Clint wasn't really like that."
Gordon concluded the segment. "Look at the bright side, at least you got a true friend like me these days. Welcome home, Clint."
Bowyer laughs at self
When the story ended, the cameras returned to the track with Bowyer, Gordon, and Chris Myers standing on the grid.
"Shots fired," Bowyer laughed.  
"I had so much fun doing that," Gordon gladly admitted.
"It is true. I did get pinned by a girl, and I will never do that again," Bowyer candidly confessed.
It was a fun homecoming for Bowyer, even if it did include a little humiliation from his parents. In the end, it revealed why Bowyer is so good at self-deprecating humor and how he is able to absorb the barrage of shots he takes from Gordon on a weekly basis. 
Like Sportscasting on Facebook. Follow us on Twitter @sportscasting19.