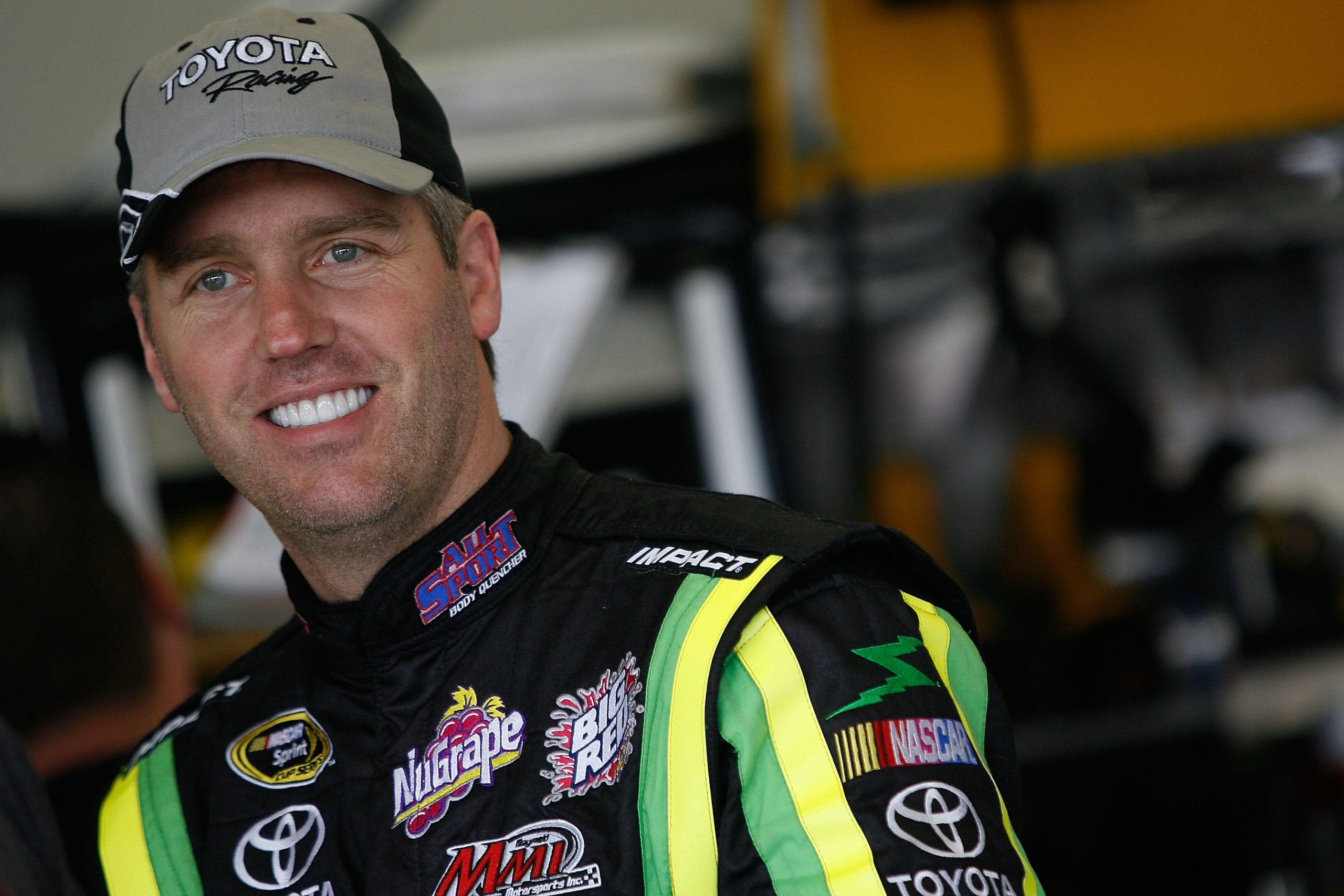 Jeremy Mayfield Reveals How Dale Earnhardt Reacted to the Bump and 'Rattle His Cage' Comment at Pocono
Jeremy Mayfield talked about life after NASCAR and his famous win over Dale Earnhardt in 2000.
Jeremy Mayfield has been away from NASCAR for 12 years. Suspended from the sport after two alleged failed drug tests in 2009, he stays close to the sport by racing locally in North Carolina. Mayfield's biggest highlight occurred 21 years ago when he bumped Dale Earnhardt and pulled away for the win at Pocono Raceway. Mayfield recently spoke about how much he misses Earnhardt, "rattling his cage," and the aftermath of that 2000 victory.
Jeremy Mayfield staying close to racing after ugly divorce from NASCAR in 2009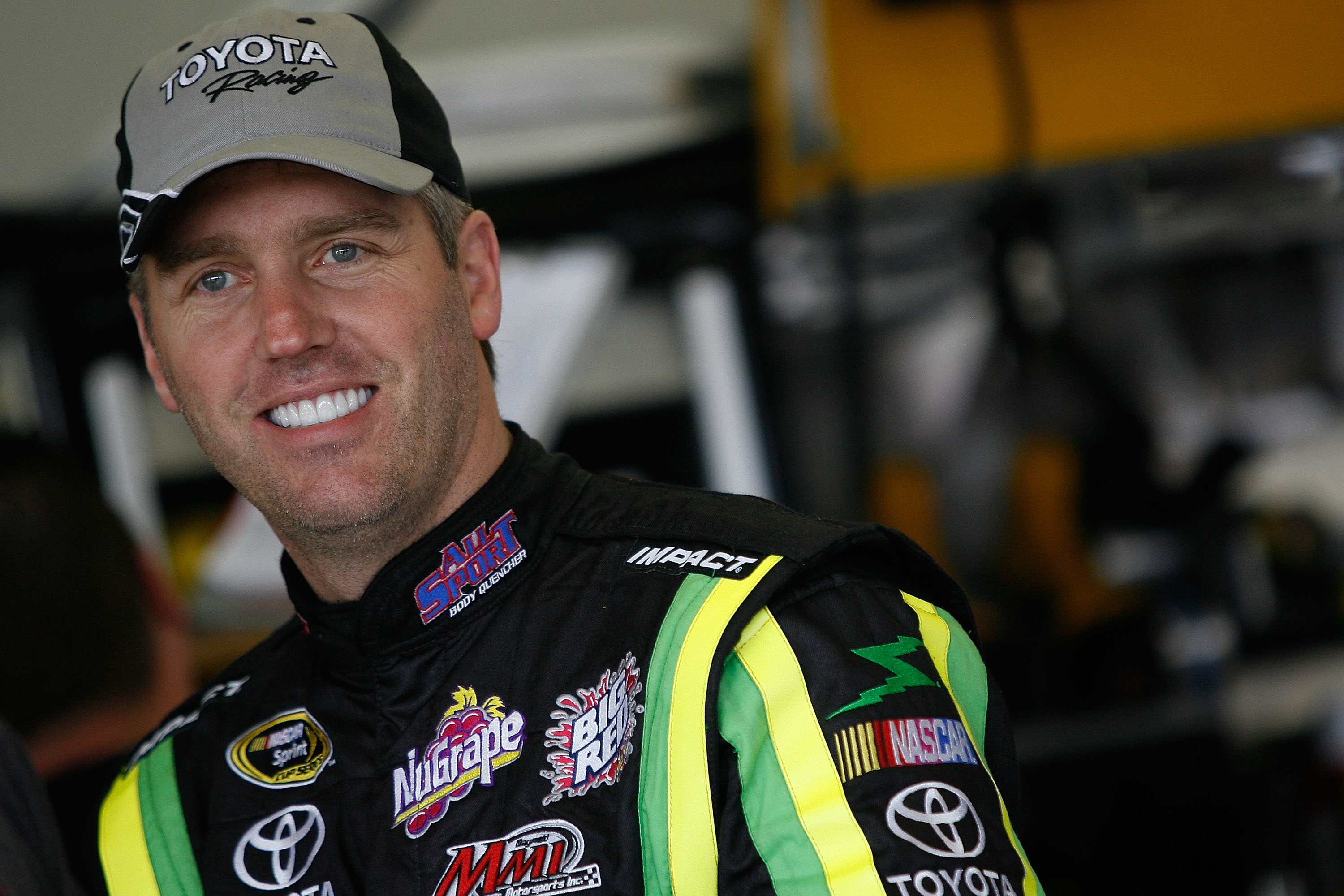 Mayfield's issues with NASCAR are well documented. NASCAR suspended him in May of 2009 after an alleged failed drug test for methamphetamines. A judge overturned the suspension before the sport slapped him with another failed test in July. Mayfield has denied ever taking illegal drugs. He was allowed to return to NASCAR if he ever completed a recovery program, but he chose not to, believing had he done so, he'd be admitting guilt.
Mayfield has been pretty much out of the public eye the last decade or so. So what has he been doing?
"I've just been working every day, kinda working in my shop," Mayfield said on the Live at 5 portion of 102.7 The Game's talk show with hosts Stephen A. Turner and Blake Smith this week. "Just getting my dirt car ready and do a few races in Georgia, South Carolina, and here in North Carolina. I just race here a little bit locally. Other than that, it's been kinda quiet, really."
Jeremy Mayfield recalled the highlight of his career when he bumped his way past Dale Earnhardt in 2000
Mayfield called the late Dale Earnhardt one of his heroes. He even called him a friend. Back at Pocono Raceway in 2000, Earnhardt might not have felt the same way, at least for a few moments.
Weeks before the Pocono race, Earnhardt pulled out a victory at Bristol Motor Speedway when he bumped Terry Labonte as the two battled down the final stretch. Labonte was sent spinning as Earnhardt pulled out the win. After the race, Earnhardt said he only meant to "rattle his cage" and not spin out Labonte.
Earnhardt got a dose of his own medicine when Mayfield pulled the same stunt on him at Pocono.
"It was pretty wild, probably one of my best memories of my racing career, really," Mayfield said. "One of my highlights, for sure. It was just wild to be able to race against Dale Earnhardt and know him as a person and a friend and see him every week and just be around him. As a kid growing up, he was one of my heroes. You always looked up to the Cale Yarboroughs, Darrell Waltrips, and Dale Earnhardts, and all those guys. To beat him on the last lap of Pocono is definitely a dream come true."
Mayfield bumped Earnhardt for the win and explained the aftermath
Not only did Mayfield used Earnhardt's own technique to beat him, but he also used the same line Earnhardt used when he bumped Labonte. "He's gotten me plenty of times," Mayfield said after the win, according to Fox News. "I just wanted to rattle his cage a little bit. You know what I mean?"
Mayfield dug a little deeper during last week's interview with 102.7 The Game. "I hear about (the race) maybe three, four times a week. To see all the fans out there that used to be Earnhardt fans, or still are, they would come to me and say, 'hey, I didn't like you at the time when you did that, but I kinda like you now.'
"They got over it, but I know I had a lot of Earnhardt fans mad at me that day. I miss him a lot. I miss racing with him and seeing him, but definitely, that day was awesome for us."
Did he plan the "rattle the cage" comment?
"After the race, I was thinking, 'what am I going to say about this?' I knew he was going to be pissed off," Mayfield said of Earnhardt. "My crew chief reminded me what he said about Labonte. I figured I'd just use the same comment and come back with that.
"I guess it went over pretty well, but it didn't go over very well with Dale. He didn't like that too much but he wasn't too mad at me. Was mad at me for maybe a week, then we got back to the racetrack and he was fine. He said the stuff on the racetrack didn't really bother him that much, but it was what I said after the race during the interview that got him pretty wound up."